It's no secret that WhatsApp has become one of the most popular ways for people to communicate with others. But it's also become a popular tool for cheating husbands to connect with their mistresses.
WhatsApp has made it a lot easier for cheating husbands to keep in touch with their mistresses without worrying about their wives finding out. After all, the only thing required for interaction to take place is a data connection.
If you're also suspecting that your husband is cheating on you and is in touch with his mistress through WhatsApp, then you're in luck. In this article, we are going to show you how to catch a cheating husband on WhatsApp effectively.
Table of Contents
Part 1: How to Know if my Husband is Cheating on WhatsApp
Before you accuse your husband of cheating on WhatsApp, you need to know for sure that he is indeed cheating. After all, accusing him of something he isn't doing could do more harm than good to your relationship.
Below we've listed a few warning signs that can indicate if your spouse is engaged in WhatsApp cheating. If you notice any of these signs, it's time to start paying closer attention to his WhatsApp activity.
Changed the Password Suddenly
If your husband has suddenly become secretive about his phone and is changing the password without telling you, he may be trying to hide private conversations or worried that you'll catch him cheating.
Clearing Chat History Frequently
Has your husband suddenly started clearing his WhatsApp chat history without any reason? Maybe he's trying to hide something from you. He might also start deleting messages immediately after reading them.
Spends a Lot of Time on WhatsApp
If you've noticed that your husband spends more and more time on WhatsApp chatting with someone and less time with you, it could be a sign that he's cheating on you.
Suspicious and Defensive Behaviour
When your husband gets defensive about his WhatsApp activities and doesn't want you to see his phone, it's usually because he knows he's doing something wrong.
Unusual WhatsApp Changes
Cheating husbands often make changes to their WhatsApp settings in an attempt to hide their activities. For example, saving names with strange symbols or names or having a secret second WhatsApp account.
Part 2: Ways to Catch your Husband Cheating on WhatsApp
If you have noticed any of the signs mentioned above and are concerned that your husband might be cheating on WhatsApp, follow the methods outlined below to catch him.
Method 1: FamiGuard for WhatsApp
Using a spy app is one of the best ways to catch a cheating husband on WhatsApp, keep tabs on all his activities and find out if he's been unfaithful.
Although you will find several WhatsApp spy apps on the internet, we recommend using FamiGuard for WhatsApp to save yourself the trouble of sifting through all the options.
1. What is FamiGuard for WhatsApp
FamiGuard for WhatsApp is a powerful WhatsApp spy tool that lets you monitor your husband's WhatsApp activity even without him knowing about it.
The app is designed to work in complete stealth mode and give you information about your husband's WhatsApp conversations, call logs, multimedia exchange, and much more.
Plus, it makes it possible to remotely control everything that happens on WhatsApp and track your data from an online dashboard.
2. The Features of FamiGuard for WhatsApp
FamiGuard for WhatsApp is your best friend when it comes to family relationships. Designed with you in mind, the app has many convenient and advanced features to help you keep tabs on your husband and catch him if he's cheating!
Here are some of the powerful features that make FamiGuard for WhatsApp one of the best spying solutions on the market:
Real-Time Data Syncing: Automatically syncs all WhatsApp data from your husband's phone to your online dashboard in real time.

View Chats & Call Logs: This app lets you spy on exchanged messages (including deleted ones) as well as call logs to see who your husband is talking to and for how long.

Monitor Multimedia Files: Keep an eye on all photos, videos, and audio files exchanged through WhatsApp to see if your husband is sharing anything suspicious.

WhatsApp Screenshots: Take screenshots of your husband's WhatsApp conversations at any time to have concrete evidence of his activities.

WhatsApp Calls Recording: The app lets you monitor all of the voice and video calls, as well as record them for later playback.
3. How to use FamiGuard for WhatsApp to catch a cheater
Now that you know all about FamiGuard for WhatsApp and its features, it's time to learn how to use the app to catch your husband cheating on WhatsApp.
Here are the steps you need to follow:
Step 1: Visit the homepage of FamiGuard for WhatsApp and click the signup button to register an account. Select a plan that suits your needs.

Step 2: After you sign up, you'll be redirected to the account management page. From here click the "Setup Guide" button.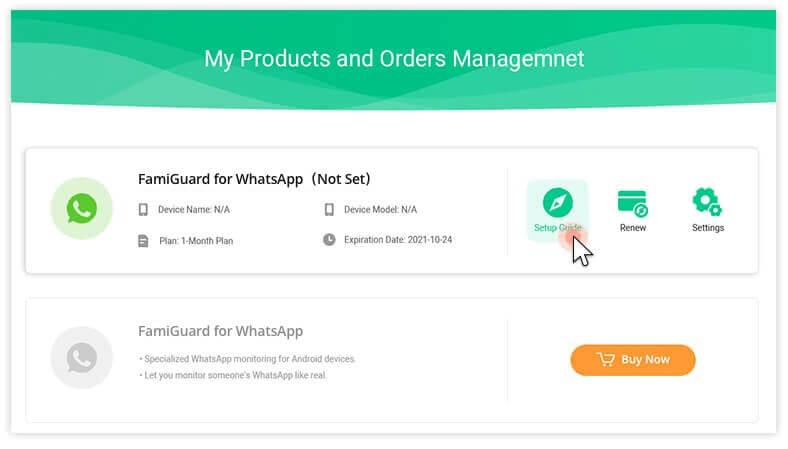 Step 3: Install and set up the app on the target's device. Once done, return to the setup guide page and click on Verify Setup. Now you're ready to start monitoring your target's WhatsApp.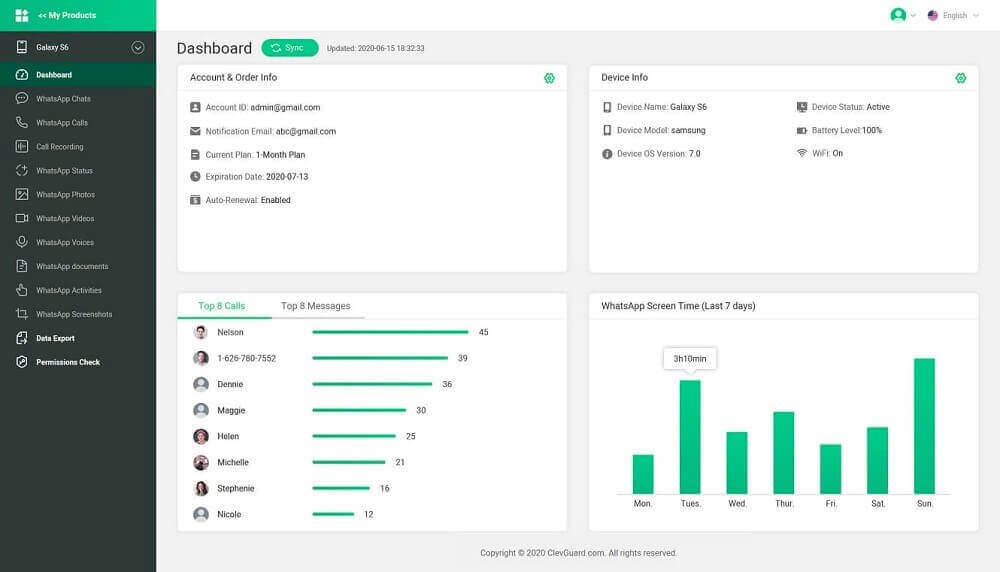 4. Why Is FamiGuard The Most Effective Way To Catch Your Husband Cheating On WhatsApp
FamiGuard for WhatsApp is the best way to catch a cheating husband as it offers many features that other spying solutions lack.
First of all, you don't need to have the WhatsApp account or login credentials of your target to spy on their WhatsApp activity.
Additionally, the app works in stealth mode and can be installed on a target's device without rooting it. Plus, you can also restore and track deleted chats or files.
Method 2: Using WhatsApp Web
If you don't want to use spy apps, here's another way to catch your husband cheating on WhatsApp: by using WhatsApp Web.
WhatsApp Web is a feature that allows users to access WhatsApp from their computer's web browser. However, it can also be used to spy on someone's WhatsApp activity as it mirrors all the messages and conversations from the target's phone.
Here's how to use WhatsApp Web to catch your husband cheating:
Step 1: Open your husband's WhatsApp and tap on the three dots in the top-right corner. From the menu that appears, select "Linked Devices."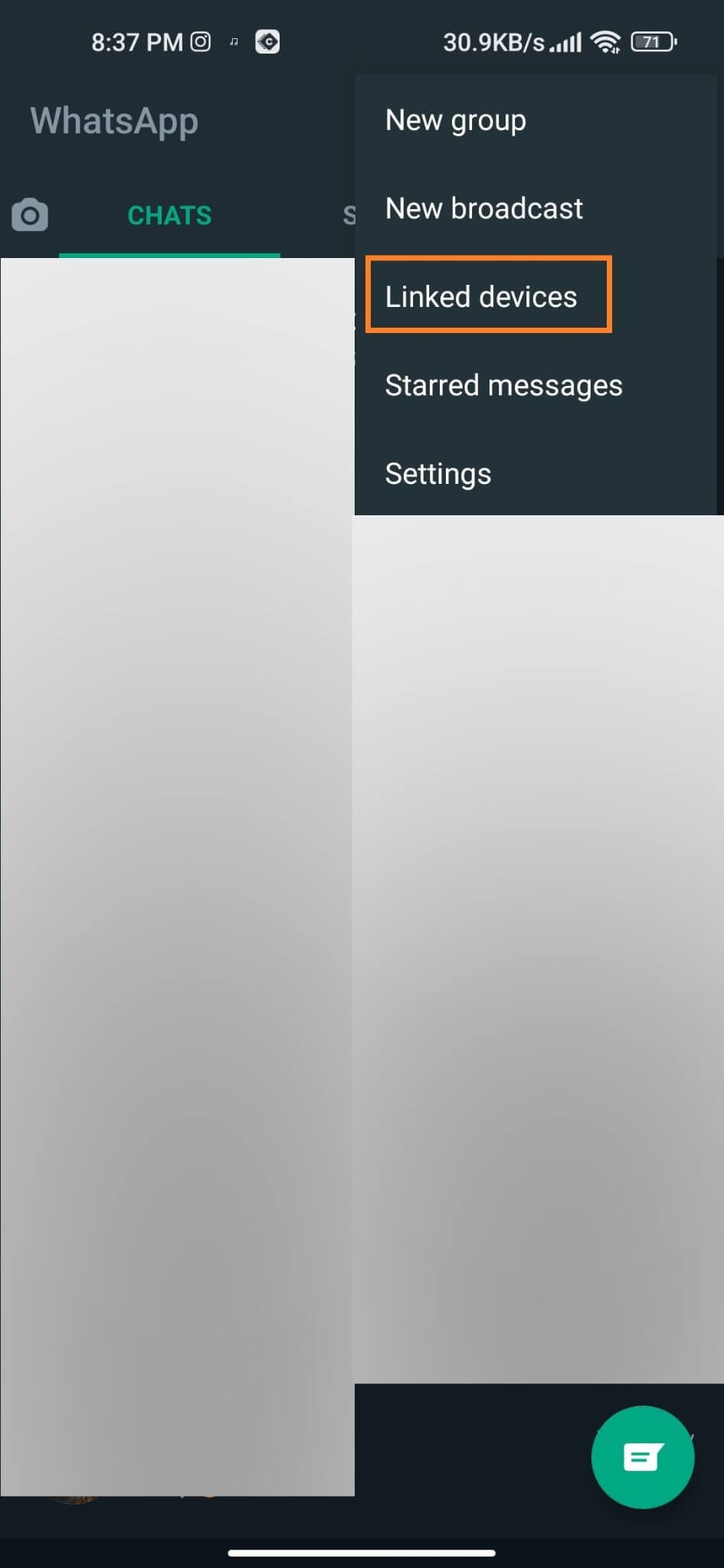 Step 2: Now open your web browser on your computer and go to https://web.whatsapp.com/.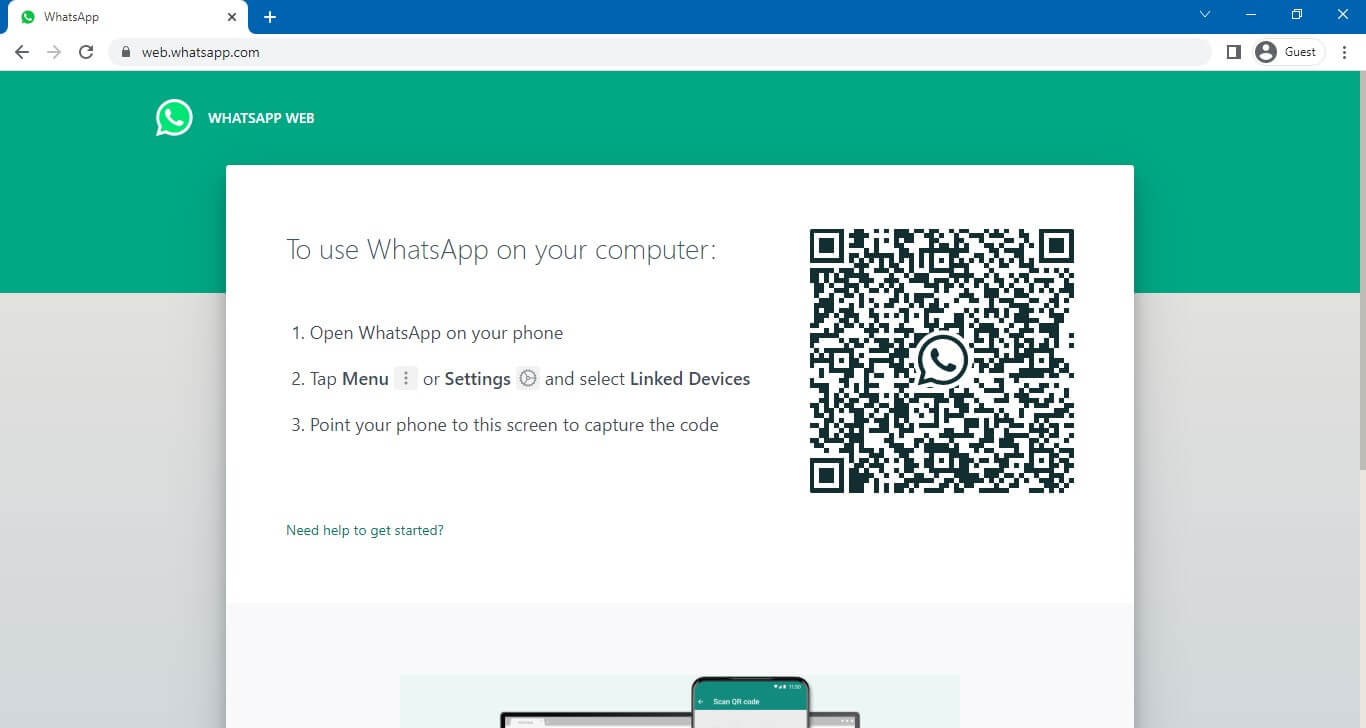 Step 3: Tap on the "Link a Device" option on your husband's phone and scan the QR code that appears on your computer screen to log in to the account.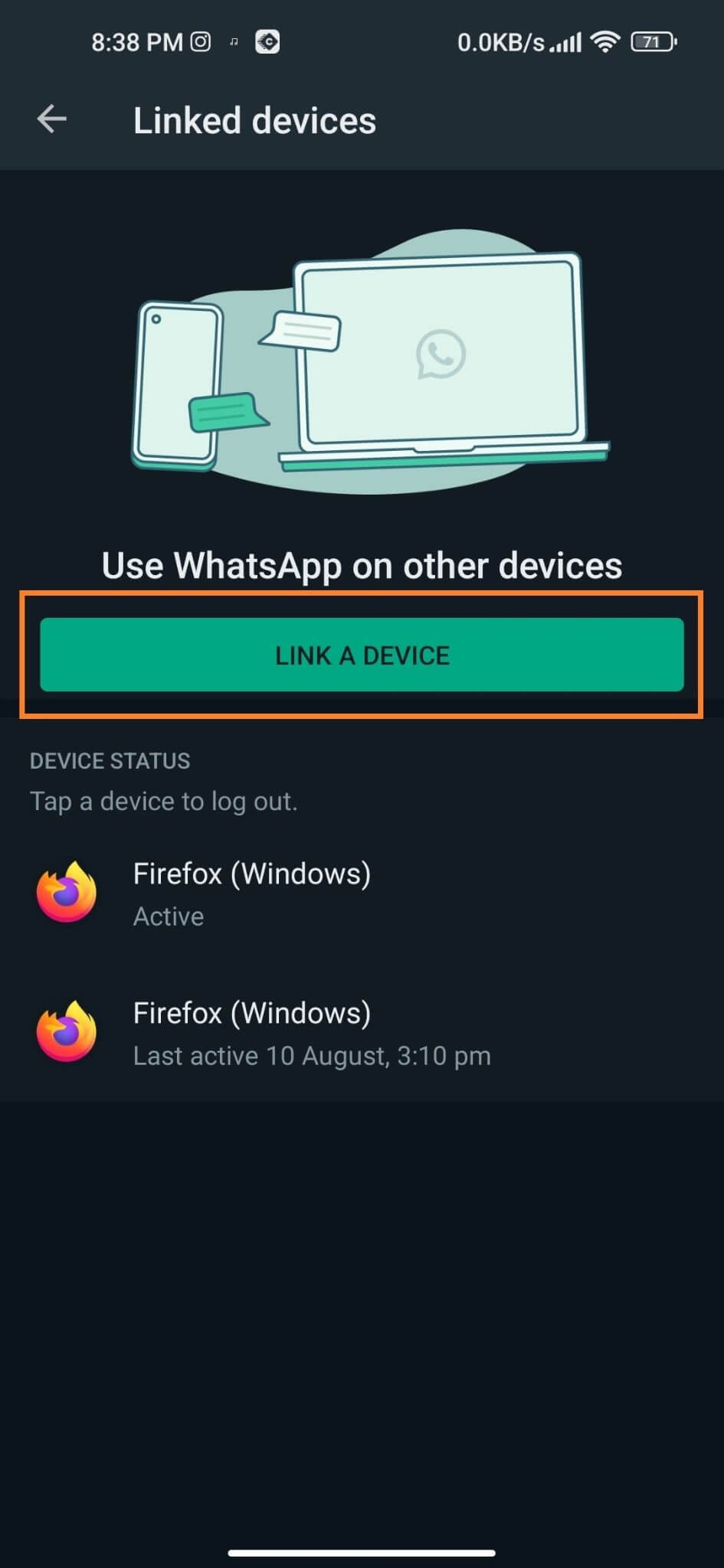 Conclusion
With the increase in the use of instant messaging apps like WhatsApp, it is easier than ever for people to cheat on their partners without getting caught.
That is why we've put together this guide on how to catch a cheating husband on WhatsApp. If you ever find yourself in such a situation, we hope it will prove useful.
Overall, the best way to catch a cheating husband on WhatsApp is by using FamiGuard for WhatsApp. This app gives you instant and convenient access to your husband's WhatsApp activity, and it's completely undetectable.
You may also be interested in:

By Tata Davis
professional in software and app technology, skilled in blogging on internet
Thank you for your feedback!