WhatsApp is a widely used communication tool around the world by people of all ages. However, it's also misused by some like in spamming or running an illegal business.
Although they are secured with end-to-end encryption, you can still read Whatsapp messages from another device. This way, you can discover the late-night chats of your spouse, data leakage by your employees, and much more. So, now let's move on to some of the best ways to read others' WhatsApp messages on Android
Table of Contents
Part 1: How to Read Other's WhatsApp Messages on Android [The Easiest Way]
It's quite annoying when it comes to the question "How to read others WhatsApp messages secretly?" The fact is that you want to read other's messages but don't know what safe way there is to access their WhatsApp chats or how to read others whatsapp messages in my mobile. Don't worry because FamiGuard for WhatsApp is there to help.
FamiGuard for WhatsApp is a full-featured WhatsApp monitoring app. You can remotely access and control more than ten WhatsApp data types including calls, texts, voice messages, and so on. And the best part is you don't need to log in to the app; everything happens in incognito mode. Eventually, it provides peace of mind to the users.
So whoever is interested to read Whatsapp messages from another device, must try this app. Neither you will have to root you're nor create an account to access all WhatsApp data. It's safe, and secure, and offers the easiest way to read others WhatsApp messages on Android devices.

So, wanna try it? Actually, to Read Others' WhatsApp Messages on Android, only 4 steps are needed!
Step 1. Register an Account and Choose Purchase Plan.

Step 2. Go to the website and Slide right to download FamiGuard for WhatsApp on the target Android.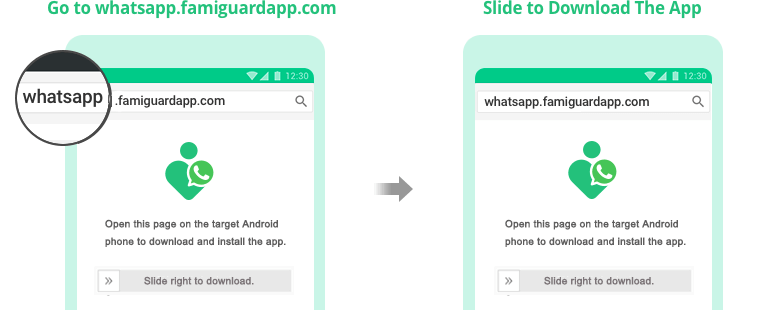 Step 3. Install on Target Device and Finish Settings.

Step 4. Operate on Web Control Panel and Tap WhatsApp Status to start monitoring.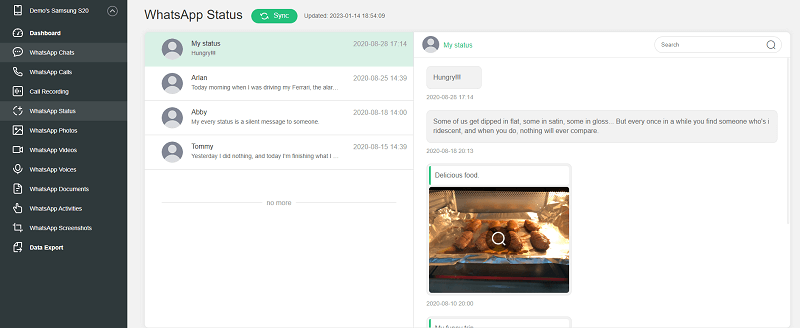 Beyond Reading Other's WhatsApp Message, FamiGuard for WhatsApp Can Also Do:
Isn't it a big privilege to be able to read someone's WhatsApp message from another device? With FamiGuard features, you can conveniently do so and even more, than you can imagine.
Read All Chat Types:
FamiGuard allows you to read any chat whether it's a voice message or simply a text message. It can help you to access sent as well as received texts including video and GIF previews.
Access WhatsApp Status:
Do you want to know the whereabouts of your loved ones from their WhatsApp status? You can access all of their uploaded and deleted WhatsApp statuses.
Get Activity Report:
Are you worried that you are spending plenty of time on WhatsApp? To find out the truth, FamiGuard can be the ideal solution. It provides reports like screen time usage, actual login time, frequency of use, and much more.
Take Auto Screenshots:
Do you need any proof to catch your partner cheating on you? If yes, use FamiGuard's auto screenshot function. It can take screenshots of everything happening on others' WhatsApp accounts.
Easy to Get Started:
To activate FamiGuard for WhatsApp, you have to follow three steps. First, you need to complete the registration and then purchase a plan to get started. Next, you have to install FamiGuard for WhatsApp on the device you want to spy on. In the end, complete the Settings.
Read Deleted Files:
It may sound unreal but yes, you can read and restore the deleted files of any targeted WhatsApp account.
Track WhatsApp Calling:
Find out the time your child or partner spends on WhatsApp calling with whom and when.
Incognito Mode:
Don't panic about getting caught while you are spying on someone else's account. This app works in incognito mode so your identity will remain anonymous and hidden.
iOS Version: WhatsApp Hacker - FamiGuard Pro for iOS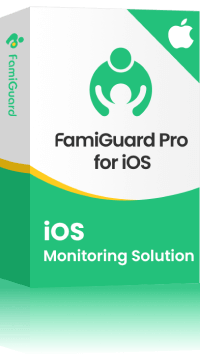 Amazing Features of FamiGuard Pro for iOS
Monitor WhatsApp Messages: Keep an eye on WhatsApp incoming and outgoing texts, pictures, files, and call history.

Monitor WhatsApp Activities: Monitor target user's WhatsApp activities, including their WhatsApp Status updates and the use of emojis.

Available for WhatsApp Data Export: it allows you to easily export all WhatsApp data with just one click.

Track GPS Location: It allows you to track all Locations History including address, longitude, latitude and date..
Part 2: Other Ways to Read Someone's WhatsApp Messages
If you don't have the budget to purchase FamiGuard plans, there are other solutions that you can try. But, we can't guarantee safety in such cases. Moreover, it's not that easy to read someone's WhatsApp messages from another device using the methods we are sharing. Still, you can try if you are willing to do so.
1. Use WhatsApp Web
Before you are planning to try this method, know that you will need the target person's cell phone every time as it's necessary for scanning the generated QR code. In addition, you must know the screen lock password so that you can unlock it when trying to set up WhatsApp web. However, don't expect to get access to deleted WhatsApp data.
Step 1: Open Google Chrome on your laptop or desktop
Step 2: Go to whatspp.com
Step 3: Now, run WhatsApp on the target phone
Step 4: Tap on the three-dot icon in the top right corner
Step 5: Choose "WhatsApp Web" and scan the QR code to establish the connection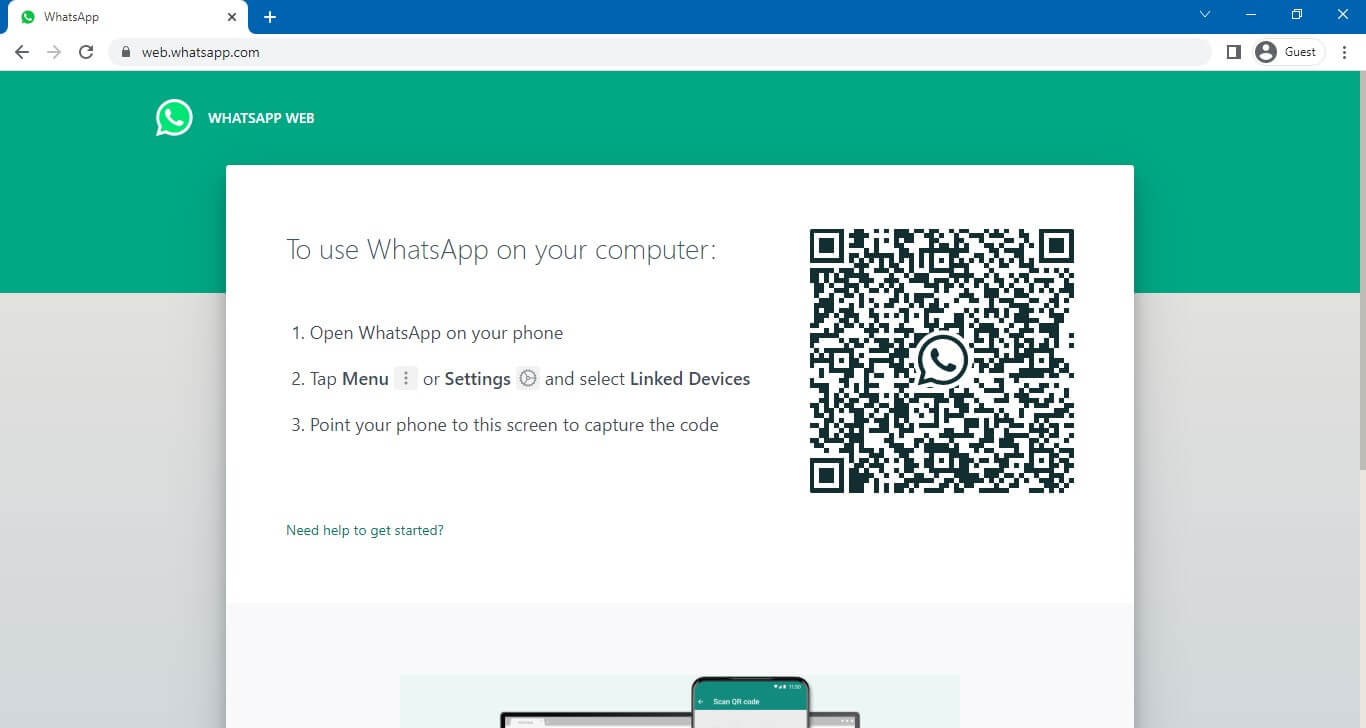 2. Restore Backup to Your Phone
WhatsApp Android users can keep their backup data stored on Google Drive. You can leverage this to get the WhatsApp data of another user or read their message. For this method to work, you will need the target cell phone as well as a SIM card and unlock password. Apart from that, the Google account details person you want to spy on may also be required. Otherwise, you can't restore the backup to your device.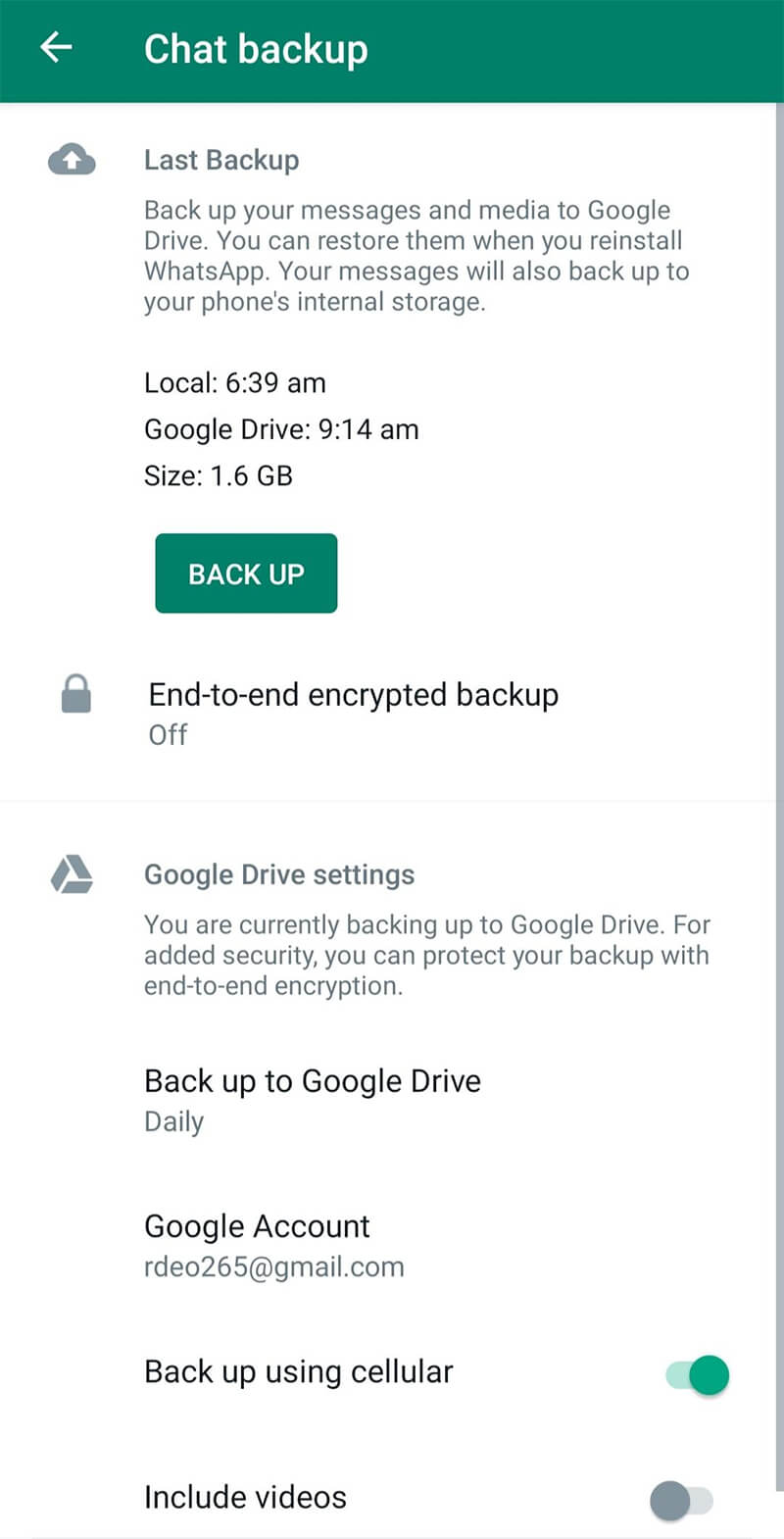 Step 1: First, take a backup of the WhatsApp account of the targeted person
Step 2: Once done, sign up with the same account on your device
Step 3: Now, use the same SIM card and number to finish the installation and restore the backup
Conclusion
The easiest way to read others' WhatsApp messages on Android devices is to try some WhatsApp tracking apps. An application like FamiGuard for WhatsApp will help you do this within minutes and without too many hassles of rooting or jailbreaking the target device. Thus, you can easily get the job done with FamiGuard.
You may also be interested in:

By Tata Davis
professional in software and app technology, skilled in blogging on internet
Thank you for your feedback!