Question:
Can Someone Hack My Whatsapp with My Phone Number?
While it is technically possible to hack your WhatsApp account using only your phone number, it is a difficult and complex process requiring specific technical knowledge and access to sophisticated tools.
If you are curious about how this is done, or if you want to protect yourself from being hacked, read on. In this article, we will discuss the methods that are used to hack WhatsApp numbers, as well as ways that you can protect yourself from these attacks. We will also provide some tips for keeping your account safe and secure.
Part 1: Best WhatsApp Number Hackers - Top 3 WhatsApp Hacking Apps
Looking for a WhatsApp hacking app? Here are the Top 3 to consider in 2023. Let's take a closer look at their features.
1. FamiGuard for WhatsApp
One of the most common methods that hackers use to gain access to WhatsApp accounts is through the use of spyware. Spyware is software that is installed on a person's phone without their knowledge, and it can be used to track their activities.
FamiGuard for WhatsApp app is the best for anyone looking for a WhatsApp Number Hacker because it is undetectable, powerful and can offer guaranteed results.

Main Features:
Read WhatsApp Chats: Exchanged WhatsApp messages can be viewed, including Deleted Messages.

Check WhatsApp Call Logs: A list of Call Logs will show exactly call types, when, for how long and who the target device has taken a call with.

Record WhatsApp Calls: Remotely monitor all voice and video calls, and the program will record and replay them for you.

View WhatsApp Status: Quotes, photos, videos(thumbnails) uploaded to WhatsApp Status can be checked, incluidng deleted and expired ones.

Access WhatsApp Multimedia Files: All types of media files supported in WhatsApp can be previewed online and then downloaded.

Take WhatsApp Screenshots Automatically: Screenshots of the target phone screen will be taken once WhatsApp is in use.
So, Wanna Try It? Actually, To Hack WhatsApp Numbers, only 4 Steps Are Needed!
Step 1. Register an Account and Choose Purchase Plan.

Step 2. Go to the website and Slide right to download FamiGuard for WhatsApp on the target Android.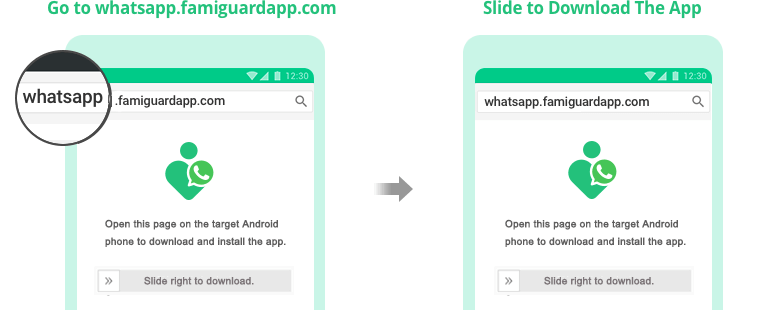 Step 3. Install on Target Device and Finish Settings.

Step 4. Operate on Web Control Panel and Start monitoring.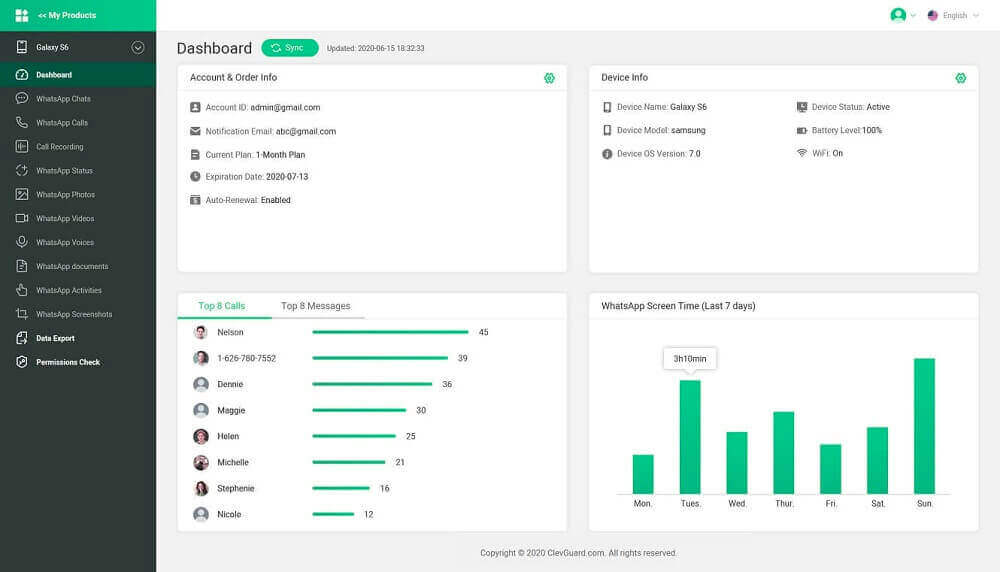 iOS Version: WhatsApp Hacker - FamiGuard Pro for iOS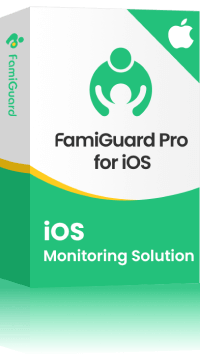 Amazing Features of FamiGuard Pro for iOS
Monitor WhatsApp Messages: Keep an eye on WhatsApp incoming and outgoing texts, pictures, files, and call history.

Monitor WhatsApp Activities: Monitor target user's WhatsApp activities, including their WhatsApp Status updates and the use of emojis.

Available for WhatsApp Data Export: it allows you to easily export all WhatsApp data with just one click.

Track GPS Location: It allows you to track all Locations History including address, longitude, latitude and date..
2. EyeZy
EyeZy is a versatile parental control and monitoring app that offers a wide range of features, including comprehensive WhatsApp monitoring. The Social Spotlight feature gives parents real-time access to all conversations, media files and voice calls exchanged on the popular messaging platform. This allows them to stay informed about their children's social activities and take timely action if they notice any suspicious or inappropriate behaviour.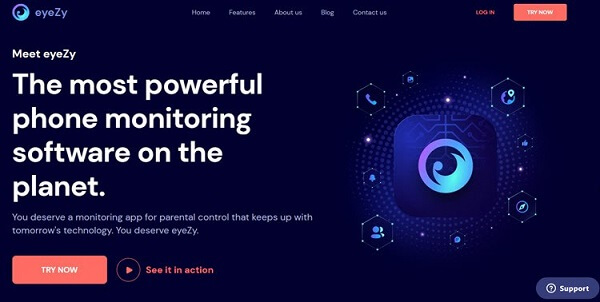 3. Cocospy
Cocospy is a widely used parental monitoring app that can be easily installed on Android and iOS devices without the need for rooting or jailbreaking. It works silently in the background and provides an easy-to-use web-based dashboard for viewing data.
Cocospy lets users monitor social media platforms like WhatsApp, as well as popular apps like Line, Telegram, iMessage, Instagram, Facebook and Skype. Its comprehensive features include live screen recording, password tracking and conversation monitoring.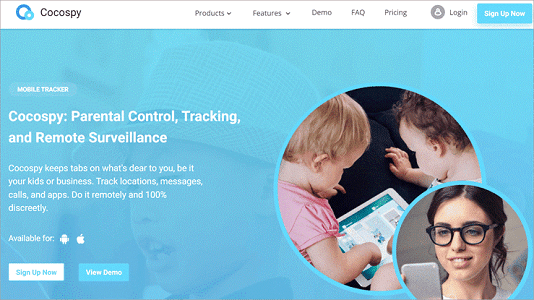 Part 2: Hack WhatsApp Number with Verification Code
Another common method that hackers use to access WhatsApp accounts is by intercepting the verification code that is sent to the user's phone. This can be done by using a spoofed email address or by redirecting the user's SMS messages to another phone. Once the hacker has intercepted the verification code, they can enter it into WhatsApp and gain access to the account.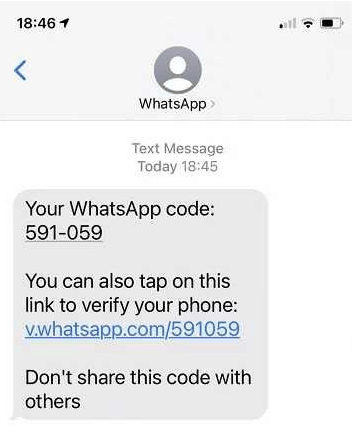 Part 3: Hack WhatsApp Number with Phishing Attacks
Another way that hackers can hack into WhatsApp accounts is by using phishing attacks. Phishing attacks occur when a hacker sends an email or message that looks like it comes from WhatsApp, but actually contains a link that leads to a malicious website. Once the victim clicks on the link, they are taken to a site that looks identical to the WhatsApp website, but is actually controlled by the hacker. From here, the hacker can gain access to the victim's account and steal their information.
Part 4: Hack WhatsApp Number with Fake WhatsApp Clones
The final method that we will discuss is called "POCWAPP." This method involves creating a fake version of WhatsApp that looks identical to the real thing. Once the user has installed the fake WhatsApp, the hacker can gain access to their account and start collecting data.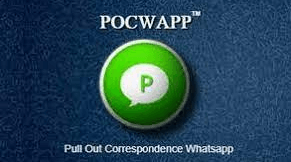 Tips: How to Protect Yourself from These WhatsApp Hack Attacks?
Now that you know how hackers can access WhatsApp accounts, you may be wondering how you can protect yourself from these attacks. There are a few simple steps that you can take to help keep your account safe:
Never click on links that are sent to you via WhatsApp, unless you are sure of their source.

Do not install any apps that you do not trust. If an app looks suspicious, do some research before installing it.

Keep your antivirus software up to date and run regular scans of your device.

Be careful about who you add to your WhatsApp contacts list. If you do not know the person, it is best to avoid adding them.

Make sure that you have a strong password for your WhatsApp account, and that you never share it with anyone.
By following these simple tips, you can help protect your WhatsApp account from being hacked. Remember, hackers are always looking for new ways to access people's personal information, so it is important to be vigilant and stay informed about the latest security threats.
If you have any questions about protecting your WhatsApp account, or if you would like more information about the app, feel free to contact us. We are always happy to help!
You may also be interested in:

By Tata Davis
professional in software and app technology, skilled in blogging on internet
Thank you for your feedback!