People want to hide their last seen on Whatsapp because they want to preserve their privacy, are not interested in replies, and are scared of friends or parents. If someone is chatting with their partner at that time they are scared of parents or friends. It is easier to ignore someone when they are not interested. Also, if the intent of the person is fraud.  With the increase in privacy and security of users, it is difficult to know if your relationship partner is cheating on you. So, as a parent or friend, if you want to note a person's last seen on WhatsApp, read this!
Top 5 Free WhatsApp Last Seen Checker Online
As a parent or friend if you want to save your family from any problem. Here are many apps and websites you can use to track your contacts' WhatsApp last seen statuses, but these five are the best available right now.
Family Track – Online Status: Usage & Last Seen
When it comes to apps, this free status and last seen tracker is second to none. With a user-friendly interface, clean layout, quick response time, and simple navigation this app is a fantastic all-in-one for anything you might need in the future.
It has everything from tracking those random periods of time where you know your phone was turned on but can't remember the exact date or location to being able to see your child's screen when they're using the computer unsupervised.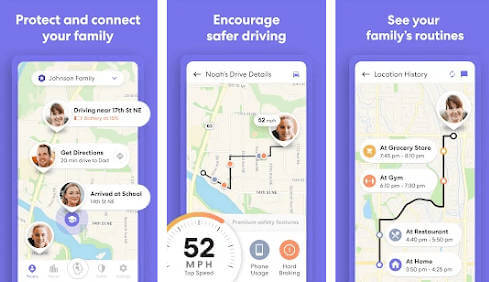 Chat Track: Online Tracker & Last Seen
WhatsApp is an app that lets you send messages, pictures, videos and other media over your WiFi or data connection. With Chat Track you can monitor activity reports of a family member, whether online or offline. It doesn't take more than a few clicks.
By tapping on the three dots at the bottom of your screen, you can set the period you want to track, such as certain days or hours. Also, you can compare the chat activities of two numbers and find out whether these numbers are talking during a certain day.
Lasty – Online Last Seen
Lasty Online Last Seen is an easy-to-use and reliable app that has been tried and tested. It quickly provides accurate information about the current location and last seen date.
The app lets you know when someone was last online. You can use Lastly to see the last status of someone you select and also get notified if the person is online if they have entered their phone number. It works with most social networks. These social networks and messengers that use the phone number to track activity are responsible for the majority of tracking.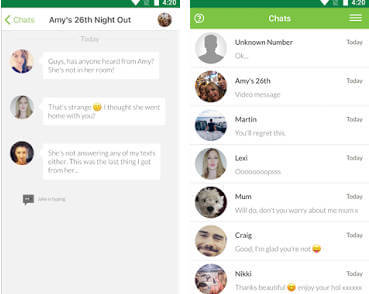 You can use it for free by registering your email account to the application.
Yanwa: Online Last Seen
Last seen, in the case of chat apps like WhatsApp, means that someone is logged into a chat with you and they can't see what you're doing while they are on the app.
Yanwa is a very easy-to-use application that will monitor the online activity of a person on several social channels. You just need to provide a link to their profile and the application will take care of the rest. A Yanwa profile will start monitoring you from the moment you log in.
This application lets you set it up so that you'll receive notifications each time someone is online. Statistics are readily available, even if you missed the notification or had no internet connection at the time.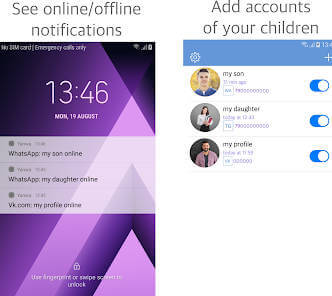 WaRadar: Online Last Seen Tracker
Using Waradar, you can get insight into detailed activity reports for any particular contact, with information such as dates, times, and durations. All the content is displayed properly. Additionally, WaRadar sends daily updates on your family member's activity.
In addition, the interface is extremely user-friendly due to the lack of excessive features in the app's design. The app's design is modern with a dark background.
How to Check What Someone is Chatting on WhatsApp Remotely: FamiGuard for Whatsapp
FamiGuard is a Whatsapp tracking app that allows users to monitor, track and control the app remotely including calls, voice messages, files, status, sync data, and voice or video call recording. It is the only solution for all problems
You can easily manage it by following just these 3 steps
Step 1: Sign up for an Account and Purchase Plan.
After you register an account with a valid email address and a password, you must choose a purchase plan based on your needs.
Step 2: Install Application and setup
Access the website, then use the Slide right option to download FamiGuard for WhatsApp on the target Android. When the download process is finished, click OK and open the apk file from the browser downloading history or File Manager. You should clear your browser history.
Download and open FamiGuard for WhatsApp, then sign into the account you registered in the first step. Enter your child's basic information, enable all the permissions that the program requests, and follow the detailed suggestions that it shows.
Step 3: Use the web control panel
You can use the web control panel to monitor WhatsApp activities anytime you want. Once you have logged into your FamiGuard account, the target device will be bound to it.
Features of FamiGuard for Whatsapp
All WhatsApp messages, even deleted ones, can be viewed.

Check WhatsApp Call Logs for information such as when, the call type, for how long, and the target device.

Monitor all voice and video calls remotely, and the program will record and replay them for you.

See WhatsApp status including quotes, photos, videos (thumbnails) as well as deleted ones.

Once WhatsApp is in use on the target phone, a screenshot will be taken automatically.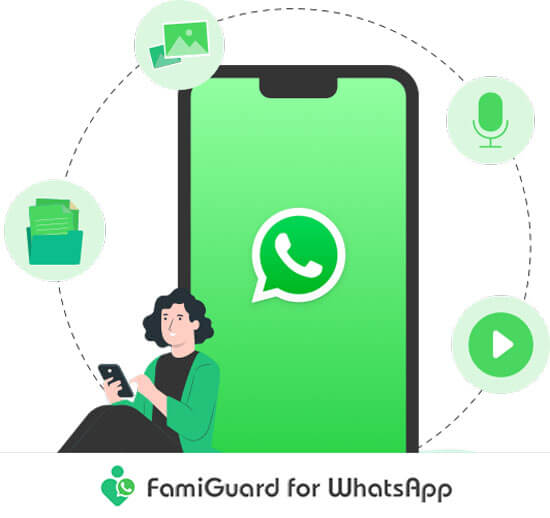 Conclusion
In conclusion, When it comes to good, free, and reliable last-seen checkers for WhatsApp, you won't find anything better than these five apps. For starters, they are all available on both Android and iOS devices. In addition, they are also compatible with any version of WhatsApp installed on your device, be it the newest or an older version.
You may also be interested in:

By Tata Davis
professional in software and app technology, skilled in blogging on internet
Thank you for your feedback!