A Google Account is a user account that provides access to various Google services, including Gmail, Google Drive, Google Calendar, Google Photos, and more. It serves as a centralized account for managing Google's suite of applications. Despite Google's efforts to protect user accounts, it remains a popular target for hackers. In this article, we will explore 4 methods on how to hack into someones Google Account!
Table of Contents
Part 1: How to Hack a Google -3 Effective Methods
Way 1: Hack a Google Account with Phishing
Phishing is a deceptive technique used by hackers to trick individuals into revealing their sensitive information, such as usernames, passwords, and personal details. It typically involves creating fake websites or emails that closely resemble legitimate platforms or communications from trusted sources.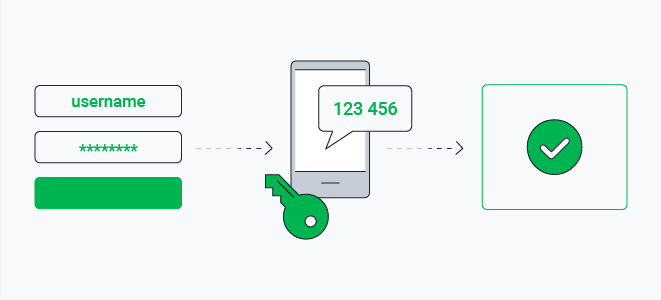 Here's how hackers use phishing to hack Google Accounts:
Step 1: Fake Websites:
Hackers create replica websites that mimic the appearance and functionality of legitimate websites, such as the Google login page. They send phishing emails or messages containing links to these fake websites, tricking users into believing they are logging into their Google Account. When users enter their credentials on the fake login page, the hackers capture the information and gain unauthorized access to their Google Account.
Step 2: Spear Phishing:
This is a targeted form of phishing where hackers customize their phishing attempts to specific individuals or organizations. They gather personal information about their targets and craft highly convincing emails or messages tailored to their interests or circumstances. By using personal details, hackers make their phishing attempts appear more legitimate, increasing the likelihood of victims falling for the scam.
Step 3: Credential Harvesting:
Hackers may create phishing websites or fake login forms on legitimate websites, prompting users to enter their Google Account credentials. These websites may be disguised as account verification or password reset pages. Once users enter their information, the hackers harvest the credentials and gain unauthorized access to their Google Account.
Way 2: Hack a Google Account with Data Breaches
Data breaches, on the other hand, involve the unauthorized access and exposure of sensitive data from a company's database or servers. Hackers target third-party services or websites that users associate with their Google Accounts, hoping to exploit any security vulnerabilities or weak passwords.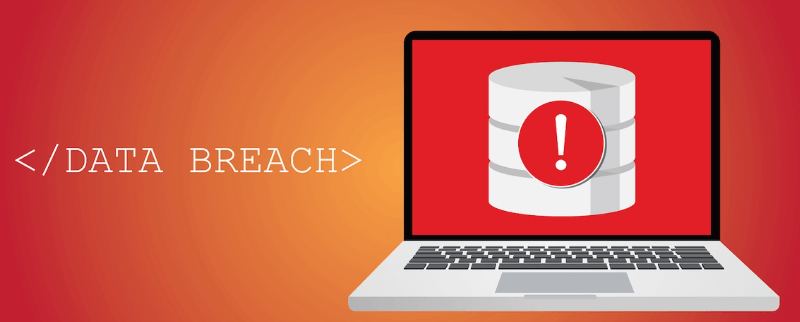 Here's how hackers use data breaches to hack Google Accounts:
Step 1: Credential Stuffing:
Hackers leverage compromised login credentials from data breaches on other websites or services. Since many users reuse passwords across multiple platforms, hackers attempt to use the same stolen credentials to gain unauthorized access to Google Accounts. They rely on the assumption that users use identical or similar passwords for various online services.
Step 2: Credential Spraying:
In this technique, hackers use a large list of commonly used passwords or passwords obtained from data breaches to systematically attempt login across multiple Google Accounts. They "spray" these credentials against a vast number of accounts, hoping to find a match and gain access.
Way 3: Hack a Google Account with Browser's Password Manager
This method of Gmail hacking requires physical access to the target device. When users allow their browsers to manage passwords, it can make it easier for hackers to access their accounts. By accessing the browser's password manager, hackers can obtain the actual password information and use it to log in elsewhere. To do this, they need to: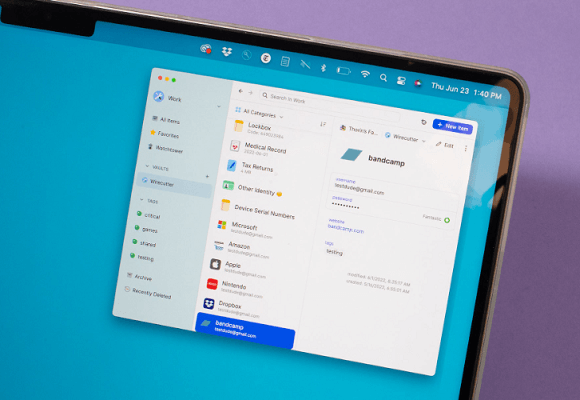 Open your web browser, such as Google Chrome.
Access the browser's settings by clicking on the three-dot icon in the top right corner.
Navigate to the "Autofill" section in the left-hand side menu.
Select "Passwords" on the right side of the screen.
Locate your Gmail account and click the eye icon to view the password.
Part 2: The Best Way to Hack Someones Google Account
Among all password hacking apps, FamiGuard Pro for Android is the best choice for you! It is a great helper, If you want to a hack someone else's Google account secretly and get full control of all Google services on the target Google account!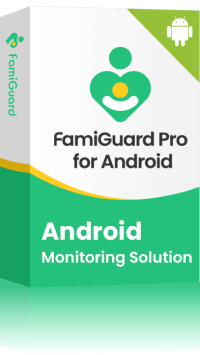 Amazing Features of FamiGuard Pro for Android
Capture Screenshots: Capture the real-time screen of Snapchat, Instagram and sync to your side for saving.

Monitoring Social Media Apps: Viewing messages or pictures on Facebook, WhatsApp, Snapchat, Instagram, etc.

Location Tracking: You can track cell phone location in real-time, view location history and can also get alerts after setting geo-fences.

Phone File Viewing: With FamiGuard Pro for Android, you can monitor messages, call logs, contacts, keylogger, photos and browser history on the target phone at any time.
Wanna Try? 3 Steps to Use FamiGuard Pro for Android to Hack Someone's Google Account Password:
Step 1: Create your account for FamiGuard Pro
Step 2: Download the FamiGuard Pro for Android from the given address and set it up on the target smartphone.
Step 3: Log into FamiGuard Pro for Android online dashboard and Click choose Kelogger and Click Google to get into her Gmail .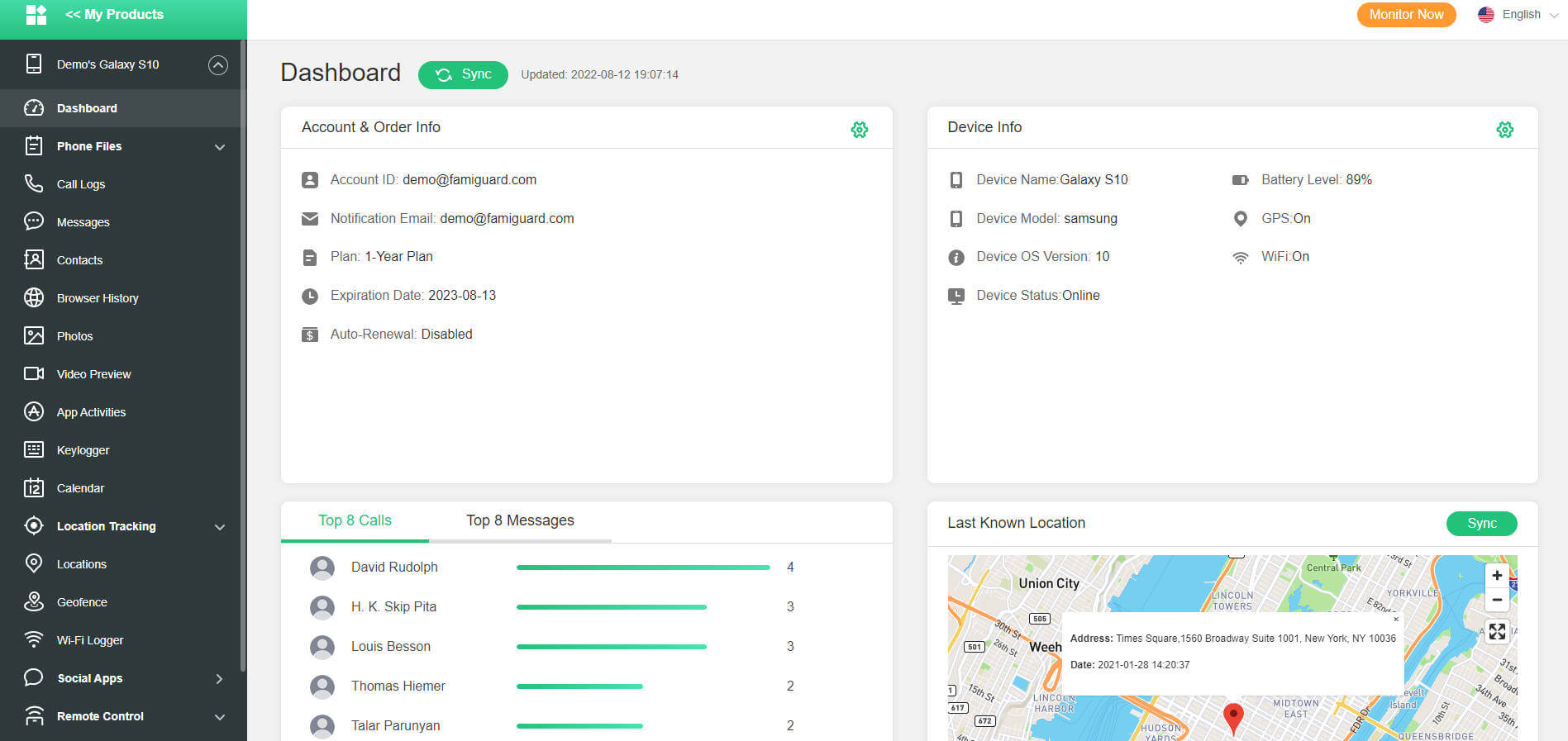 You may also be interested in:

By Tata Davis
professional in software and app technology, skilled in blogging on internet
Thank you for your feedback!