A "Screenshot" notice with the moment it was taken will be sent to the Snapchat friend whose message or story you have screenshotted, making it seem as if you have invaded their privacy. So wouldn't it be good to take a screenshot on Snapchat secretly? Check out our post to learn how to screenshot on Snapchat without them knowing.
Part One: 2 Ways to Screenshot on Snapchat Without Them Knowing [For Android Users]
1: Use Google Assistant
It is simple to take a screenshot from Snapchat with the help of Google Assistant if you are using an Android device. The piece of good news is that nobody else will ever find out. In order to excel at how to screenshot on snapchat without them knowing, just carry out the actions that are outlined below.
The first thing you need to do is fire up Snapchat and open the snap that you want to screen capture.
To activate Google Assistant, either hold down the "Home" button for an extended period or speak "OK, Google."
You have the option of typing in the command or speaking it out to ask Google Assistant to capture a screenshot for you.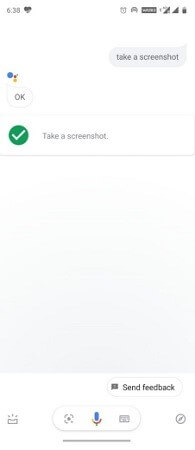 A Quick Tip:The screenshots that you create with Google Assistant will not be stored in the storage space of your smartphone. After you have taken a screenshot, the Assistant will ask you whether you would want to share it with other people or if you would like to save it to Google Drive, Photos, or another online storage service. If you choose to ignore this step, the snapshot you took will not be stored in any location.
2. Use a Professional Screenshot App
Actually, in addition to general methods, the screenshot app is alsp a good too for you to screenshot on Snapchat without other people's knowing. Among those apps, we would recommend FamiGuard Pro for Android for you.
What is FamiGuard Pro for Android
FamiGuard Pro for Android is an all-in-one monitoring app for Android that can be used to monitor most activities on the target phone. Beisdes, it also equipped with the ability to control other people's phone remotely. Such as remotely and secretly capture screenshots of other people's phones or social apps. So, it is undoubtedly that this app can help you take screenshots on Snapchat without other people's knowing. That is to say, With FamiGuard Pro for Android, you can easily screenshot other peolpe's phone or their activities on social apps at any time or any places. More importantly, you just need wait a few seconds to view the details of screenshots after taking screenshots!
How to Use FamiGuard Pro for Android to take screenshots on Snapchat without other people's knowing
Since FamiGuard Pro for Android can monitor most activities happened on the target phone, it will show you their texts and their activities to check these texts.
Step 1: Create your account for FamiGuard Pro for Android
Step 2: Download the FamiGuard Pro for Android app from the given address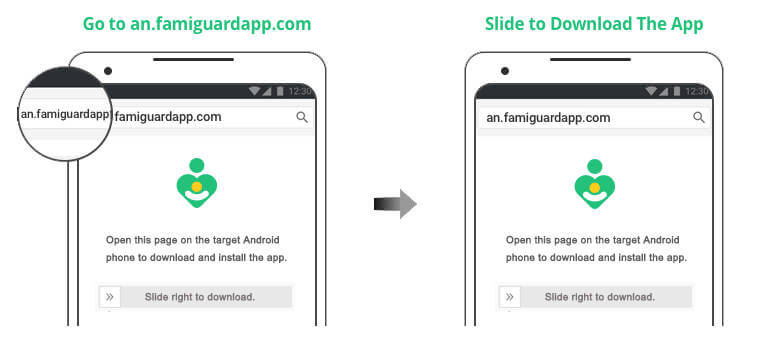 Step 3: Set it up on the target smartphone.

Step 4: Log into FamiGuard Pro for Android online dashboard and Click choose Remote Control and Click Capture Screenshots to take screenshots on the target phone.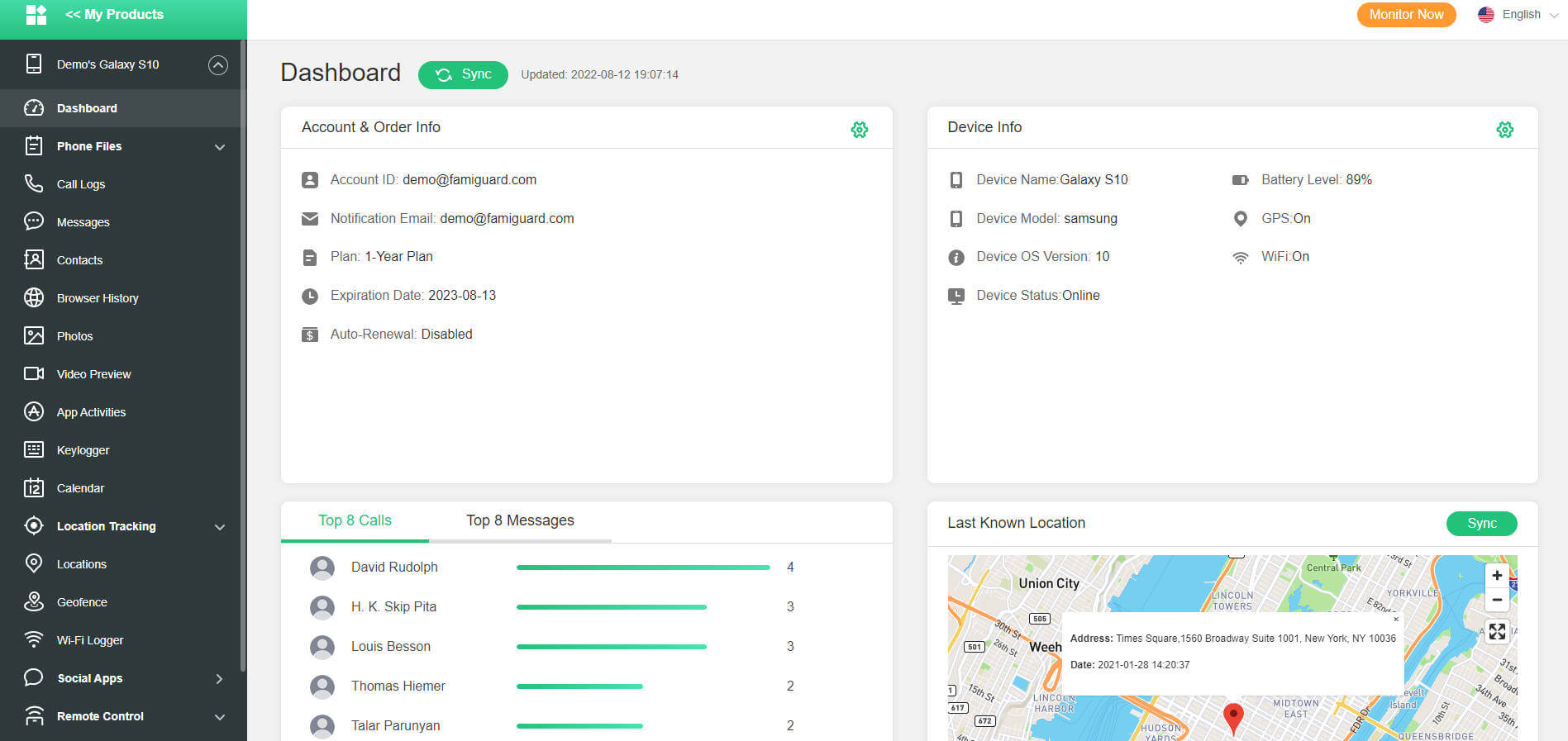 What Else Can Famiguard Pro for Android Do for You?
Location Tracking: You can track cell phone location in real-time, view location history and can also get alerts?after setting geo-fences

Phone File Viewing: With FamiGuard Pro for Android, you can monitor messages, call logs, contacts, keylogger, photos and browser history on the target phone at any time

Monitoring Social Media Apps: Viewing messages or pictures on WhatsApp, Instagram, Snapchat, Facebook, Viber, WeChat, and more

Remote Control: Recording phone calls, capturing screenshots and taking secret photos in remote control mode
Part Two: 4 Ways to Screenshot on Snapchat Without Them Knowing [For Both Android and iOS Users]
1: Use Screen Mirroring
Screen Mirroring is yet another designed app for mirroring your smartphone to a TV or computer so you can take screenshots of Snapchat without the such user knowing. It works similarly to the Screen Recording technique. So, how to screenshot a snapchat without them knowing via using screen mirroring or casting?
It depends!You may use an HDMI cable to connect your device to your TV or laptop, or you can turn on "Screen Mirroring." By doing this, you may project your device's active screen onto a different surface.
Firstly, open the picture or screen you want to record.
To synchronize with a TV or laptop, swipe down from the top of the screen and hit the "Screen Mirroring" button.
On the TV or laptop, the streaming snap is shown to you.
Lastly, you must use a different device to record the photo on the laptop or mirrored TV and save screenshots to that device.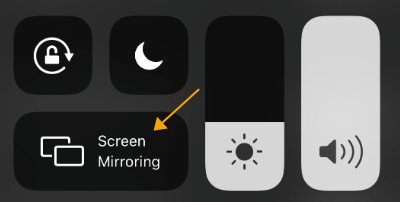 2. Use Airplane Mode
In the next method, you can simply delay the notice while in airplane mode to screenshot Snapchat without them realizing it. That's because if you disable WiFi, mobile data, and Bluetooth, no app will be able to track your activity.
Launch Snapchat and load the picture.
Take a screenshot after watching the snap.
Force it to stop, and slide up from the bottom of the screen to access Snapchat.
Remove the cache: Scroll down to the option for clearing the cache in the app's settings.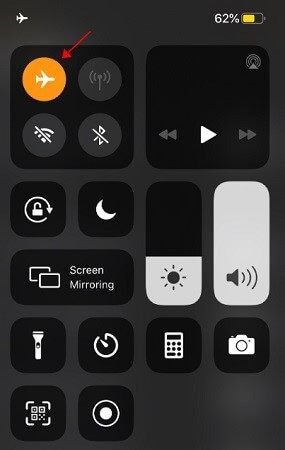 The afore mentioned techniques will empty the cache storing the screenshot data. You may connect to the internet when the cache has been cleaned. Before capturing the real screenshot, be sure you test this.
Pro Tips:
You may only capture one snapshot at a time. You must repeatedly flip between Airplane mode and clear cache if you want to store additional photographs.
The album gallery and screenshots folder on your phone is where you can locate the screenshots.
3: Use Screen Recorder
Snapchat screenshots may be taken using the screen recorder software, which comes pre-installed on all modern iPhones and Android devices.
How do Screenshot on Snap without Them Knowing on Android via Screen Recorder?
The recording option may be found under the notification panel.
Swipe down from the top of the notification screen to see the notification titles.
Locate and touch the screen recorder. The measures below should be taken if the recorder is missing:
Activate the notification panel.
To show all tiles, swipe one more.
Hit the edit button.
To include the icon in the title list, drag it to the top and drop it there.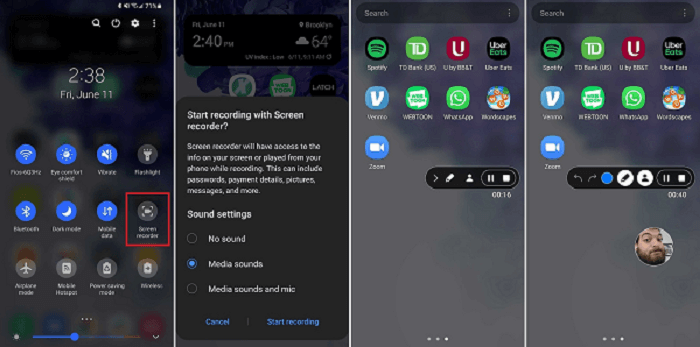 How to Screen Record on Snapchat without Them Knowing on iPhone via Screen Recorder?
Since iOS 11, users of the iPhone may record the screen. You may enable it by following below steps in case it is not present or deactivated.
Firstly, Customize Controls under Settings > Control Center.
Secondly, Near the screen recording, click the plus symbol.
Thirdly, Swipe up from the bottom edge to see the iOS Control Center and tap Record. The choice will be available.
Notice: Where to find these screen recordings?
Every screen capture you make will be saved to the Photos app, where you can freely edit and share it.
4: Use Another Phone
As an alternative method to screen mirroring to another device, you can directly use another device around you, and you can directly take photos or record videos while viewing Snapchat posts you want to save. Maybe it is not a hack to learn how to screenshot Snapchat without them knowing, but it still works.
Hot FAQs about How to Screenshot on Snapchat Without Them Knowing?
Q1: How to Screenshot on Snapchat Story without Them Knowing on Samsung Phone?
Launch Snapchat and load the image or video but don't open it.
Activate airplane mode.
Watch and capture the image.
Then go to settings and choose Apps & Notifications then Snapchat.
Remove the cache and do it, first navigate to the app settings while holding the Snapchat symbol.
Q2: How to Screenshot on Snapchat Story without Them Knowing on iOS 14/15/16?
If you have an extra phone sitting around, you may secretly record or snap a photo of the Snapchat story using it. Connect your iPhone to your Mac after that, then launch QuickTime Player by using Spotlight Search. Afterward, choose File > New Movie Recording. Selecting your iPhone as the video input requires clicking the drop-down arrow next to the record button.
Q3: How to Screenshot on Snapchat Story without Them Knowing on iPhone?
Open the Snapchat first and wait stories to load, then activate Airplane Mode. Now view the story and take your screenshot while Airplane mode is still active.
Second, without the use of any other software, Google Assistant can capture Snapchat. The best method for taking screenshots in Google Assistant is using the voice command feature.
Third, the screen recorder is accessible on all iOS and Android devices. Users can record the screen of their phone and store the recordings as video clips.
You may also be interested in:

By Tata Davis
professional in software and app technology, skilled in blogging on internet
Thank you for your feedback!