Question:
Have you ever wondered, does Instagram show screenshots?
Through Instagram, users can see photos, videos shared by other users, both in feeds, Instagram Stories (IG Story), Reels, and even in direct messages. There are times when users want to take screenshots or screenshots (SS) of photos or videos shared by other users. For example, a user might want to take a screenshot of a friend's Instagram Stories containing a birthday wish for her, Or screenshots of recipes someone posted so you can make them later.
So, the answer to "does instagram notify when you screenshot a story" is yes! Instagram does notify if someone else takes screenshots or screen recordings of Stories content.
Part 1: Why Does Instagram Show Screenshot Notifications?
Does Instagram Show Screenshots? Is it a real thing?
A number of Instagram users have reported that they have started receiving screenshot notifications for content on Instagram. The form is in an asterisk next to the account name in the Story Views (seen by) related Stories content.
It appears that the rollout of the screenshot notification feature is gradual since only a few users have reported seeing it on their accounts so far. By providing notifications, Instagram users can also find out who secretly likes to take screenshots or screen recordings of uploaded Stories
So, Can Instagram See Screenshots? Yes, especially for stories. Instagram can detect screenshots, particularly for Stories, and this helps them to identify any violations and protect the interests of the Stories uploader.
Part 2: When will Instagram Send Screenshot Notifications?
However, Instagram only gives notifications if someone's taking a screenshot of the photo or video sent through DM and Instagram Story. Besides that, you may actually freely screenshot anything, like feeds, Reels, etc. So can people see if you screenshot Instagram story? The answer is yes.
But, if you're still wondering about can you see when someone screenshots your Instagram story, maybe these two conditions may enlighten you:
Situation One: Taking Screenshots of Disappearing Photo in DM
If you screenshot Instagram, the person who's chatting with you will receive this notification. However, Instagram doesn't usually send a push notification about this. Instead, the user needs to find their own way to detect if someone has screenshotted a photo or video sent in the direct message.
If you're also wondering about the same thing, here's what you need to do:
Step 1: First, open the Instagram app, and log in to your account
Step 2: Go to the DM by clicking the button in the upper right corner
Step 3: Visit the person you just talked to
Step 4: Now, see whether there's a small icon like this or not. If the disappeared photos have this circle sign right beside them, that means the photos have been screenshotted.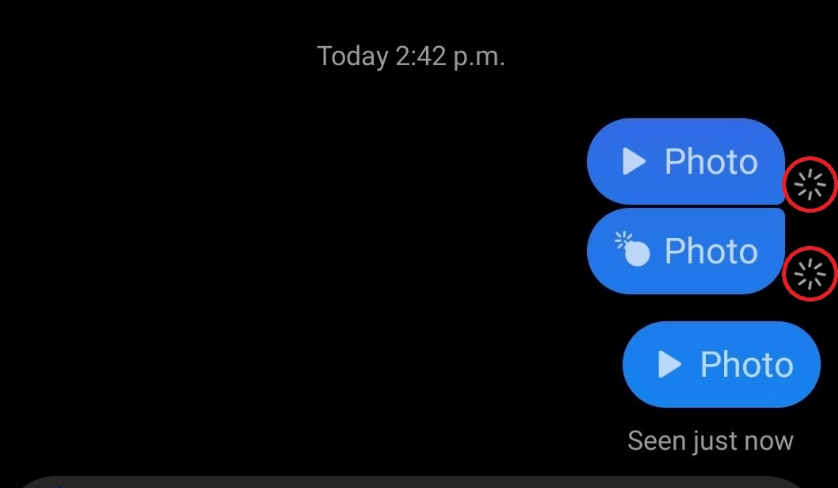 Since there's nothing you can do to automatically delete the photos from afar, you need to ask the person to delete them for you
Situation Two: Taking Screenshots of Disappearing Video in DM
The same thing also goes for the videos. Since Instagram will send screenshot notifications for both photos and videos, the methods to check the screenshots for the video are generally the same.
Step 1: Login into your Instagram account
Step 2: Open your DMs
Step 3: Select the account you want to check
Step 4: See whether there's a circular sign beside the disappearing video or not.
Part 3: How to Avoid Instagram Screenshot Notification?
After knowing how to know if someone screenshots your Instagram story, we're going to explain the methods to avoid this screenshot notification from happening. Surely, as it has become a real thing, many people do want to take screenshots without triggering the notifications. There are three methods you can do, such as:
Method 1: Best Way to Take a Screenshot on Instagram Without Notification
Why FamiGuard Pro for can Take Screenshot on Instagram Without Notification:
FamiGuard Pro for Android is an All-in-one Monitoring App for Android that can be used to keep an eye on your loved ones. As it is equipped with the feature of automatic screenshot and can operate in stealth mode, so, this app can help you screenshot as many photos as possible after checking or viewing other people's Instagram Story.
Furthermore, this app has the feature of remote control, you can also do the screenshot whenever you are available! All in all, FamiGuard Pro for Android is a must-have app that can also help you take a screenshot on Instagram without notification.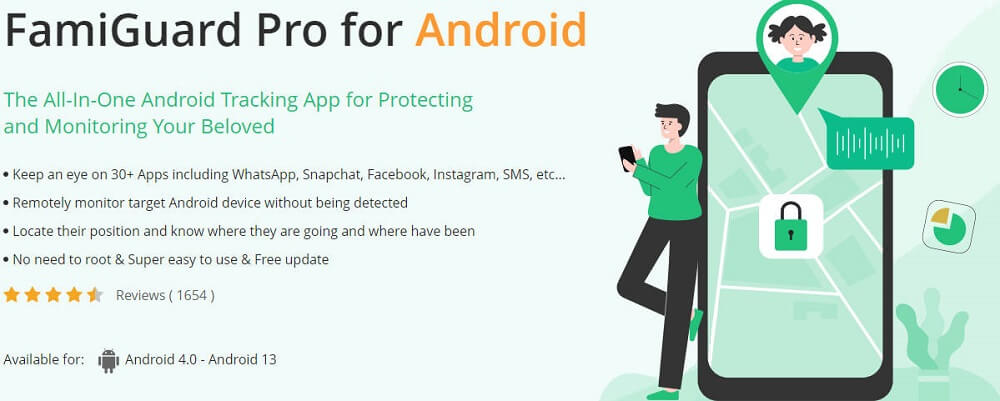 3 Steps To Take a Screenshot on Instagram without Notification, Follow These Steps!
Step 1: Create your account for FamiGuard Pro for Android
Step 2: Download the FamiGuard Pro for Android app from the given address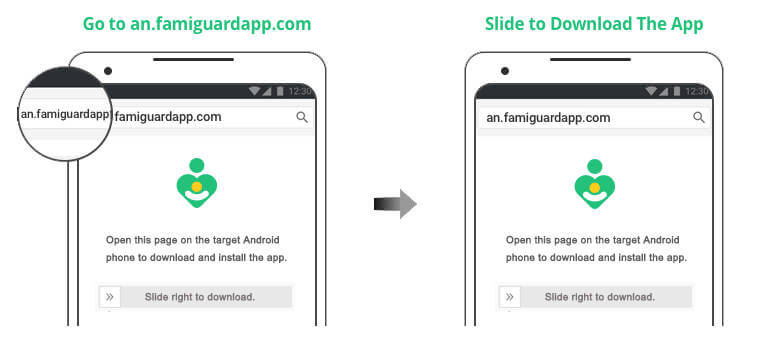 Step 3: Set it up on the Target Smartphone

Step 4: Log into FamiGuard Pro for Android online dashboard and Click "Social Apps" and then choose "Instagram"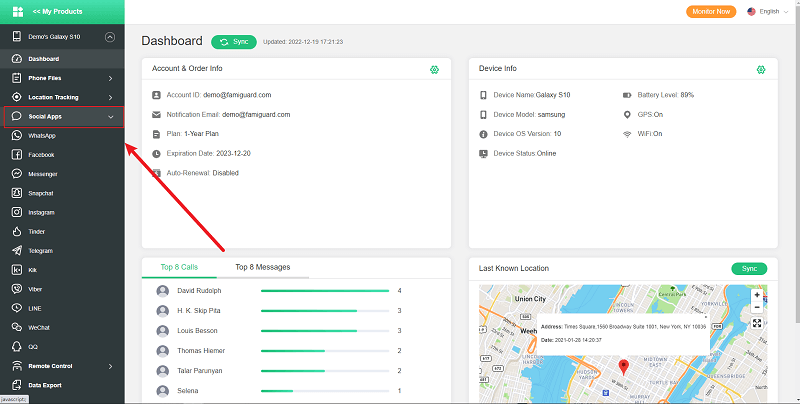 What else can FamiGuard Pro for Android Do for You?
Location Tracking: You can track cell phone location in real-time, view location history and can also get alerts after setting geo-fences

Phone File Viewing: With FamiGuard Pro for Android, you can monitor messages, call logs, contacts, keylogger, photos and browser history on the target phone at any time

Remote Control: Recording phone calls, capturing screenshots and taking secret photos in remote control mode

Keylogger Feature: It has a keylogger feature that records everything typed on the keyboard, including account passwords and deleted messages from Apps.
Method 2: Take a Screenshot with Airplane Mode
We may already know the answer to does it notify when you screenshot on Instagram story, which is a big fat yes. To prevent this, you can do the simple steps below:
Step 1: Activate the airplane mode of your phone
Step 2: Select the content you want to screenshot
Step 3: Take some screenshots of that content.
Some phones may have different ways of taking screenshots. If you're using Android, you can slide your fingers to start taking some pictures.
Method 3: Take a Screenshot with Mobile or Desktop Browser
The next method you can try is by using the web version of Instagram. So, all you need is to access the Instagram web, log in by using your account, and take some screenshots using the desktop's shortcut buttons. Here's a view of the Instagram web: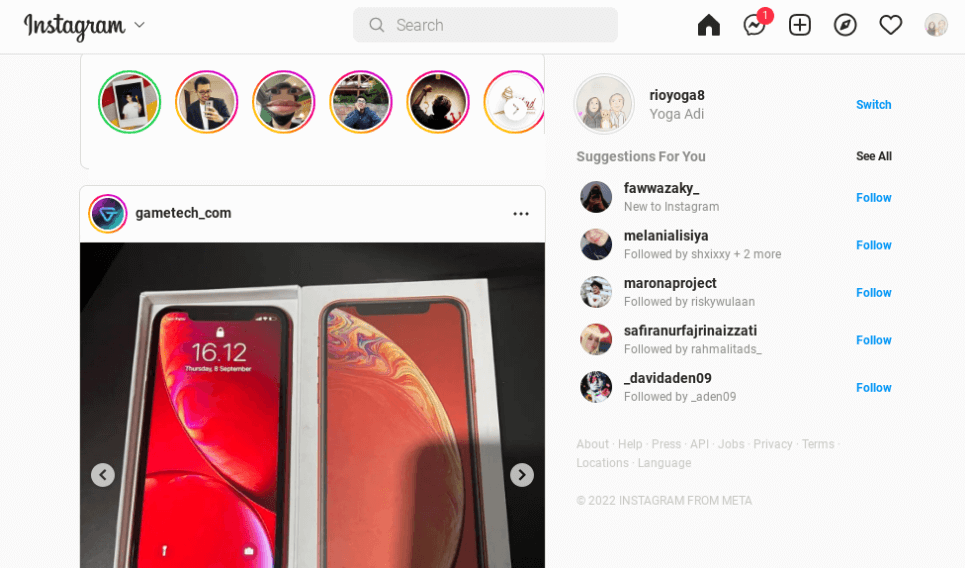 Method 4: Take a Screenshot with Other Phones' Camera
Back in the old days, we used to take pictures from other phones using different phone cameras. Yes, although it's really old school, you can use this method to take screenshots from Instagram without triggering the notifications.
FAQ: Hot Questions about instagram Story Screenshot
Q1: Can You See If Someone Screenshots Your Instagram Story?
Yes, you can see someone taking a screenshot for Instagram. You'll see the circular sign if they did take some screenshots of your photo or video.
Q2: Does Instagram Notify When You Screenshot Messages?
Not necessarily the messages. Instagram will give screenshot notifications for Story, photos, and videos sent through direct message.
Q3: Can People See If You Screenshot Instagram Story?
Of course, they will even receive push notifications about it as well. So, it's best to be prepared next time.
Q4: Does Instagram Notify when Screenshotting a Post
No, Instagram will not give any notifications when someone is screenshotting a post uploaded to Instagram feeds.
Q5: How Do You Screenshot on Instagram Without Them Knowing?
In order to prevent screenshot notifications, you can use the methods we've explained above. Select one method that's most suitable for you.
Q6: How to Know If Someone Take a Screenshot of Your Instagram?
To check Instagram story screenshot notification, the best way you can do it is by looking at the circular sign. If there's no sign like this, that means the photos or videos haven't been screenshotted; so you may rest assured.
As for now, there's no other way to check the screenshot notification.
Conclusion
After reading this blog, we believe that you have known that when will Instagram send screenshot notifications, how to know if someone take a screenshot of your Instagram and how to avoid Instagram screenshot notifications. If you are also troubled by Instagram screenshot notifications, you can try methods mentioned above. Some of methods may be difficult to practice. Therefore, if you want to take a short cut, you can try FamiGuard Pro for Android, which can help you solve problems in an easier way!
You may also be interested in:

By Tata Davis
professional in software and app technology, skilled in blogging on internet
Thank you for your feedback!