Want to confirm your child's whereabouts after school? Want to ensure your girlfriend's safety on her way home from a movie? If you want to do this, you need to track their location! Since cell phones have become a widely used communication tool, tracking location by phone number is very convenient! In this post, I will show you several methods to help you find someone's location by cell phone number! Let's move on.
Table of Contents
Part 1: [Best Solution] Use FamiGuard Pro for Android to Track Someone's Location
While there are other methods that can provide you with excellent tracking information, including locating numbers for free options. However, our recommendation is FamiGuard Pro for Android, which is a powerful piece of software that accurately allows you to find someone's location with phone number information. It is an all-in-one solution to monitoring your family members when they are at school, on a trip, at work, out for lunch, or anything else.
All in all, This is a more reliable solution because it is developed by a professional team. Look no further than FamiGuard Pro for Android - with thousands of happy customers and zero instances of data theft, this app is a true game-changer!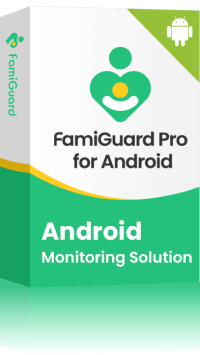 Amazing Features of FamiGuard Pro for Android
Track GPS Location: It allows you to view other's GPS location without them knowing, and it also records historical locations.

Set Geofence: You can set up geofences and it will send you an alert if the target goes outside the range you set.

Monitor App: It will monitor the apps on the target device, including Facebook, WhatsApp, Snapchat, Instagram, etc.

View Files: It allows you to view files and data of the target device, including call logs, contacts, photo albums, Keylogger, browsing history, etc.
Wanna Try? 3 Steps to Install FamiGuard Pro for Android and Track Someone's Cell Phone Location!
Step 1: Complete the registration and login on the FamiGuard official website, and then purchase FamiGuard Pro for Android. After that you will receive a download link.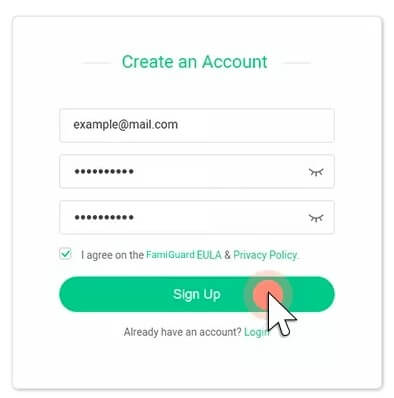 Step 2: Download and Install this tool on the target Android device.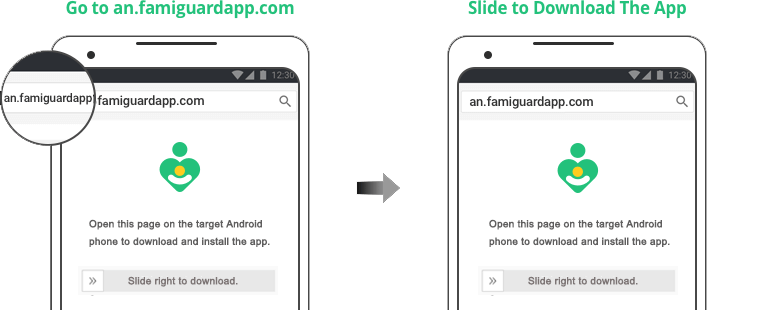 Step 3: Log in to your account and Track Someone's Cell Phone Location!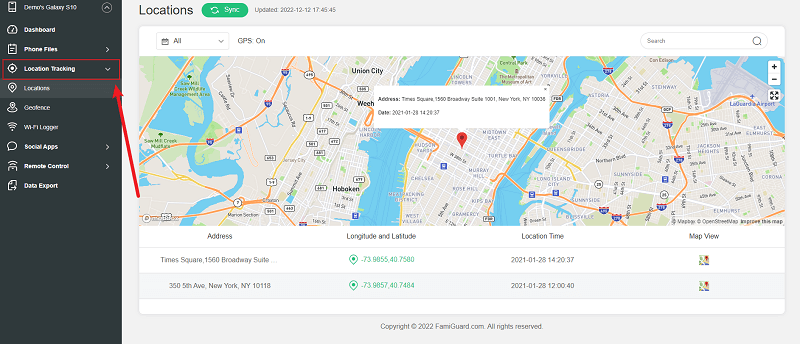 Part 2: Other Solutions to Track Someone by Cell Phone Number without Them Knowing
Solution 1 - NumberGuru
This is like reverse engineering a phone number. It traces who is attached to a phone number and lets you see where the number is located. This could include information like the owner's age, name, address, and social media profiles. This is a great alternative to track number for free because of all the details it provides.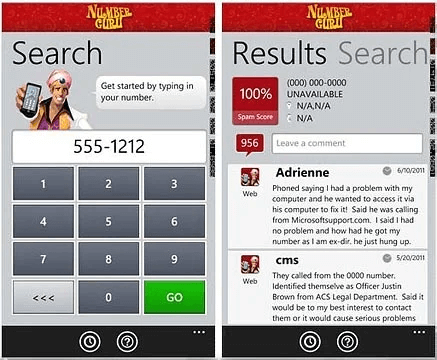 Avoid telemarketers and scammers by tracing their information.
Easily track where phone calls are originating from.
Helps you get critical contact information for debt collectors who are harassing you.
Solution 2 - Free Phone Tracer
An online resource recognized as safe by leading anti-virus companies like McAfee. All you do is enter in the phone number that called you, and you will get the relevant contact information from their account.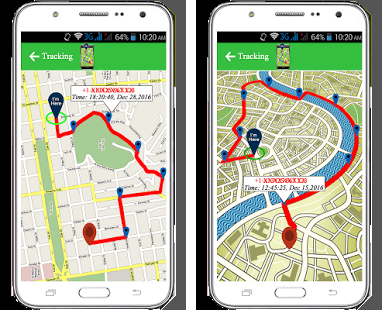 Stay in touch with old friends that are reaching out for the first time.
Track down the location data of missed calls, pranks, and collectors.
Look up information on unknown cell phone numbers that keep calling.
Solution 3 - Mobile Number Locator
Quick and easy mobile application that helps you locate number free without taking up too many device recourses. You can track the caller's location by city operator and location state name. The operator of the phone call will be displayed in an easy-to-view map so you can visit their location.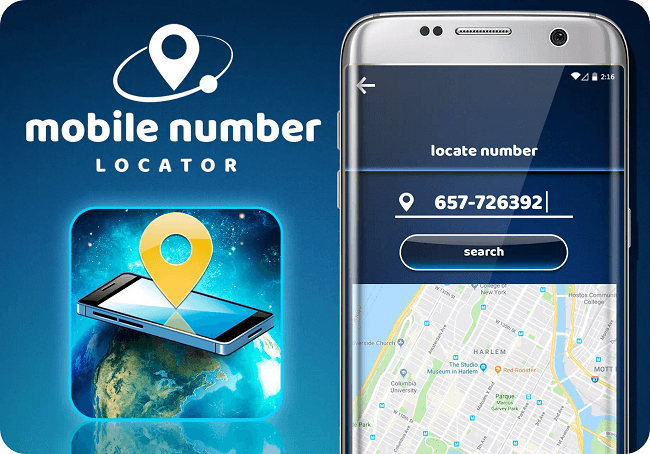 Allows you to track any phone number from any country in the world.
View the details of contacts, including their name, GPS location, business data, etc.
Easily screen calls from numbers you do not recognize and then look up their information later on.
Solution 4 - Online GPS Phone Tracker
An easy-to-use website and application that allows you to find someone location with phone number search features. It will ask you to fill out a survey at the end for when it track number for free. You need to be careful it won't send you to a phishing site afterwards.

Tracks both cell and landline phone numbers.
Works with global numbers from any country.
Easy to access system that can be used from any device.
Solution 5 - Mobile Number Tracker Pro
This is a real-time SIM tracker that does not have the ads of its free version. It enables you to learn how to track someone's location using nothing more than their phone number. You can easily track your friends and family utilizing a map interface so you know they are safe.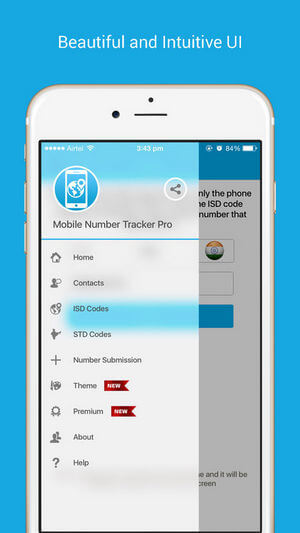 Works in both Android and iOS ecosystems.
Easy to use interface with notification widgets for when there is an update.
Interactive map for tracking target's movement.
Conclusion
We live in a fast-paced digital world where it is challenging to keep track of everyone's movement in your family. Having the peace of mind from a robust application like FamiGuard Pro for Android ensures you can quickly find someone location with phone number data and go to bed knowing they are safe. There are many options available also, but we still recommended FamiGuard as your first choice.
You may also be interested in:

By Tata Davis
professional in software and app technology, skilled in blogging on internet
Thank you for your feedback!