Snapchat has evolved into a much more versatile platform than just sending messaging and sharing snaps. With features like Snap Map, you can now see not only the location of your friends but also any public events or stories that are happening near you.
But the question that's maybe currently revolving in your head is - how can you see someone's location on Snapchat? Is it even possible to see someone's location on Snapchat when they are using Ghost Mode?
In this article, we'll answer all of your questions about Snap Map and share with you a few different ways that you can use to view the location of anyone on Snapchat.
Table of Contents
Part 1: How to "See My Location" on Snapchat
Before you can start viewing anyone else's location on Snapchat, you first need to make sure that the Snap Map feature is enabled. You must first set it up and pinpoint your own location on the map. After that, you're free to explore the map and see the locations of all your Snapchat friends.
Step 1: Open Snapchat app and tap the location button in the bottom left corner of screen.
Step 2: If you're using Snap Map for the first time, tap "Enable Location" when prompted.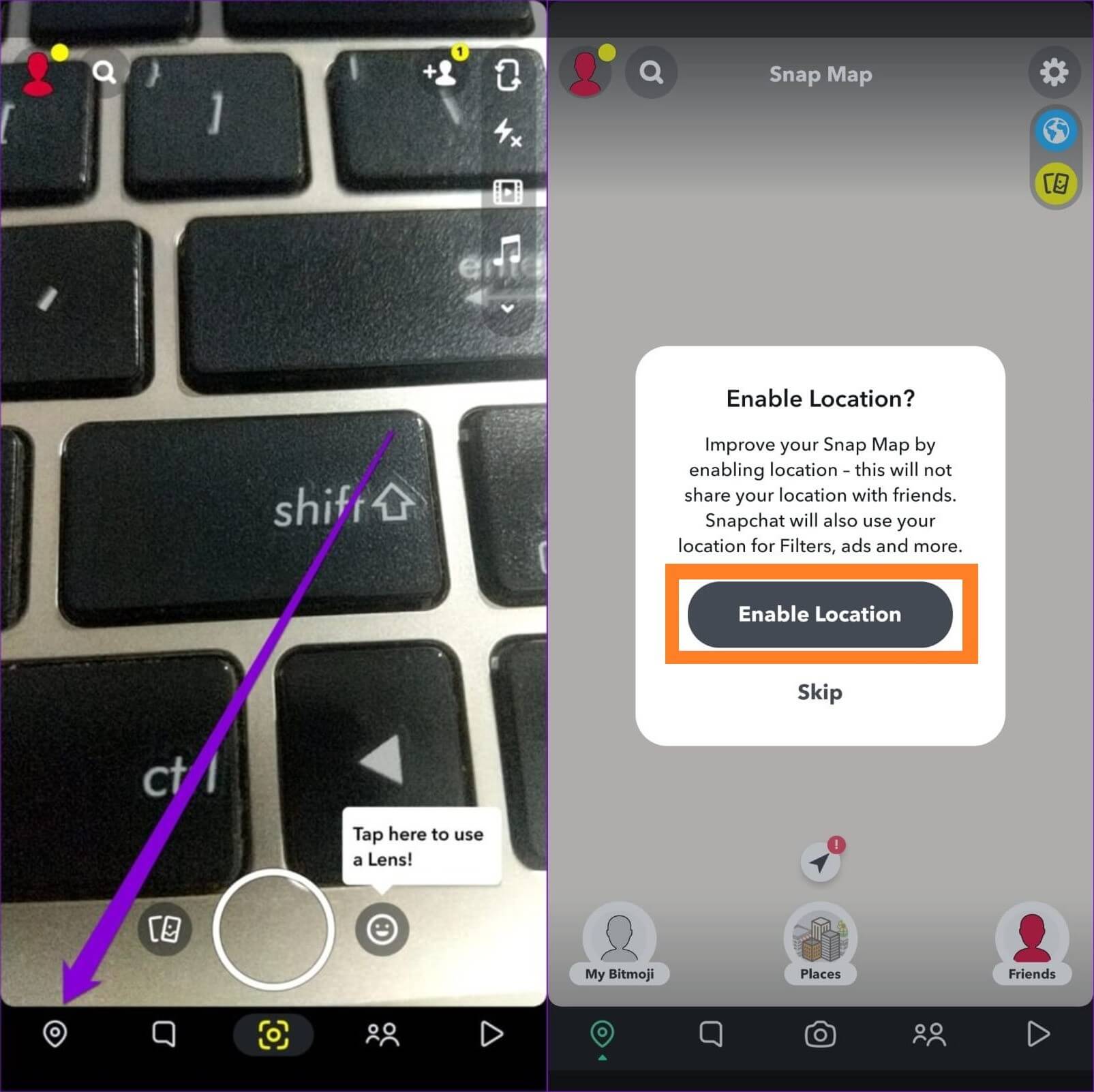 NOTE:
If you don't see this message or can't find your location on the Snap Map, you can also manually enable location access in Settings > Apps > Snapchat > Permissions.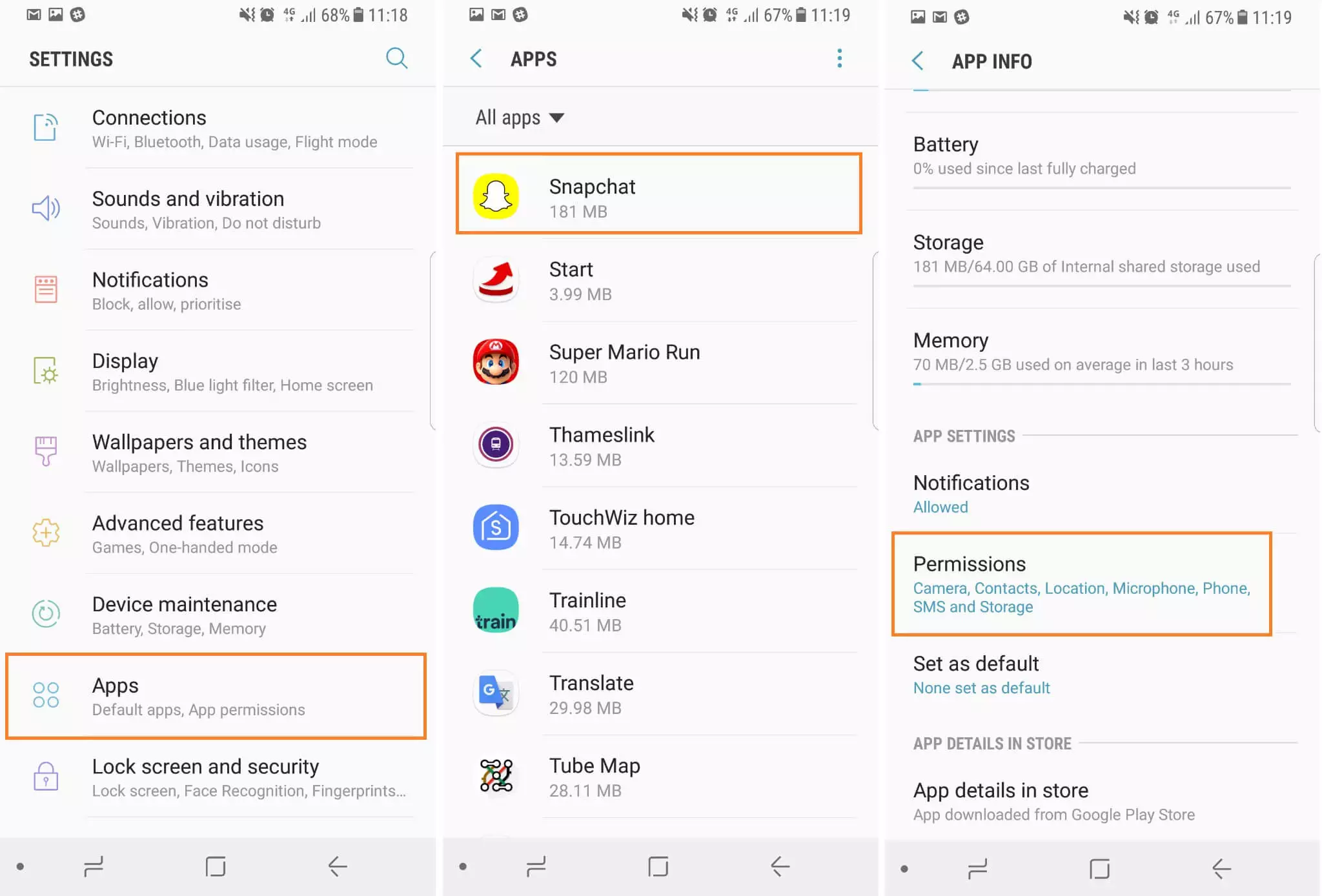 Step 3: Next, tap on the Settings icon in the top right corner and select "See My Location."
Step 4: Uncheck the "Ghost Mode" box to enable location sharing, and then select with whom you want to share your location - all friends or some of them.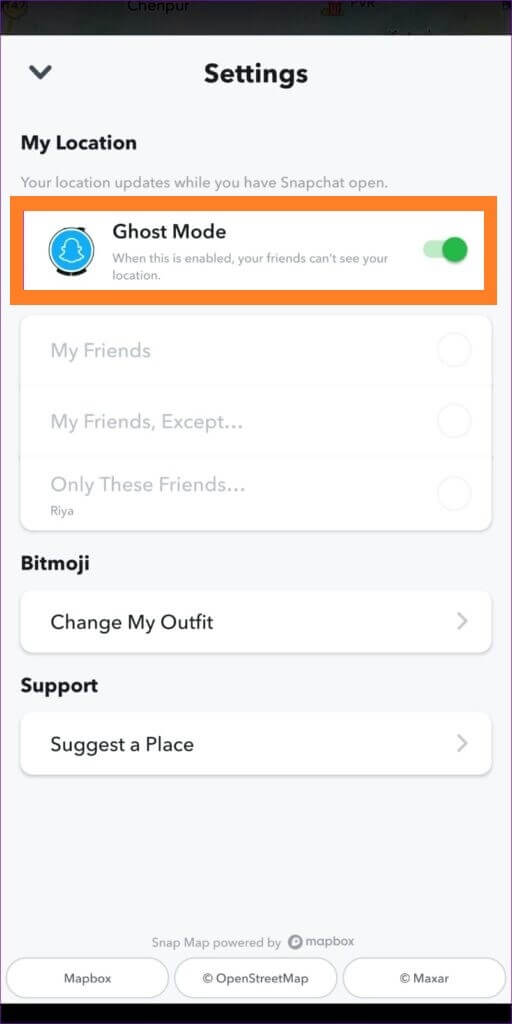 Note: If in the future you want to stop sharing your location with anyone on Snapchat, simply go back into Settings and check the "Ghost Mode" box. You can also choose to enable it for for 3 hours, 24 hours, or until you turn it off manually.
Part 2: How to See Someone's Location on Snapchat
After setting up the Snap Map feature as described above, your Bitmoji character will appear on Snap Map with your current location shown. You can now also see the location of all your Snapchat friends who've chosen to share their location on the map. Here's how:
Step 1: Open Snapchat app on your phone and tap the "Snap Map" icon on the bottom left corner of the screen.
Step 2: A map will appear showing your and your Snapchat friends' current location in Bitmoji form, as well as details such as local time, city name, and weather.
Step 3: If you can't find a friend on the map or search for a specific one, tap the search bar at top. Type in the username and their current location will pop up on the map.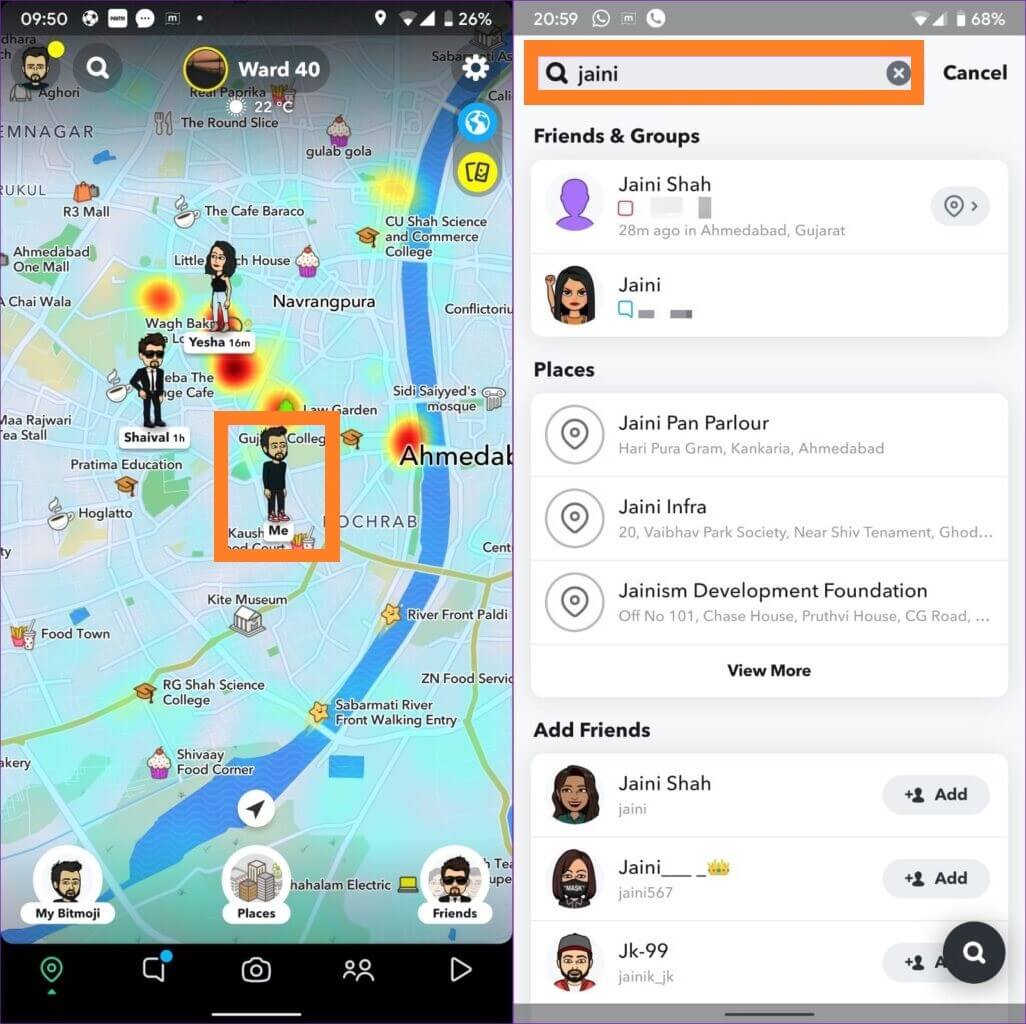 Part 3: How to See Someone's Location on Snapchat When They are on Ghost Mode
Sometimes the person you're looking for may have the "Ghost Mode" turned on, so their location won't appear on the map. But what if you really need to know where they are?
Don't worry - there's no need to panic. The solution to this problem is very easy: you can use FamiGuard Pro for Android.
FamiGuard Pro for Android is a powerful spying tool that allows you to track your target's Snapchat activity and their GPS location in real time. The app works completely in the background and is 100% undetectable, so your target will never know that they're being tracked. Plus, the app is fully secure and will never compromise your privacy.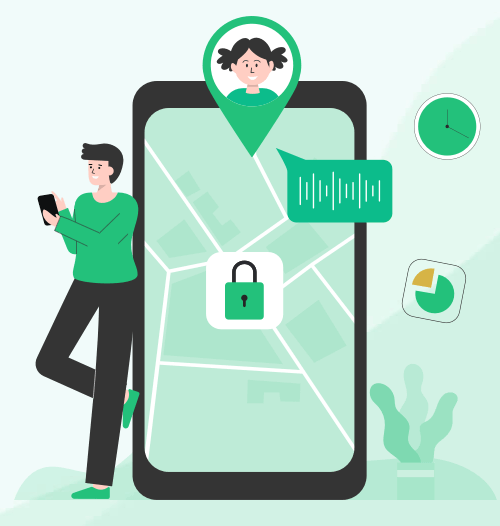 1. How to use Famiguard Pro for Android to Track Someone's Snapchat
To use FamiGuard Pro for Android, you must have physical access to the target phone for a few minutes to install the app. Once you've done that, follow these steps to start tracking someone's Snapchat activity and location:
Step 1: Go to the FamiGuard Pro for Android offical website or click "Monitor Now" button to create an account. Then purchase a subscription plan to use all the features.

Step 2: After creating an account, you'll see the dashboard. Select "Setup Guide" and follow on-screen instructions to install the app on target's device.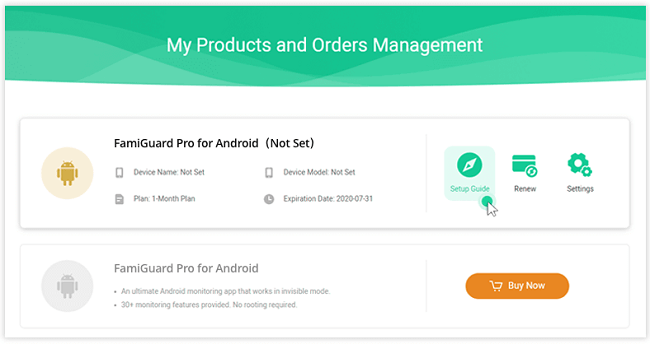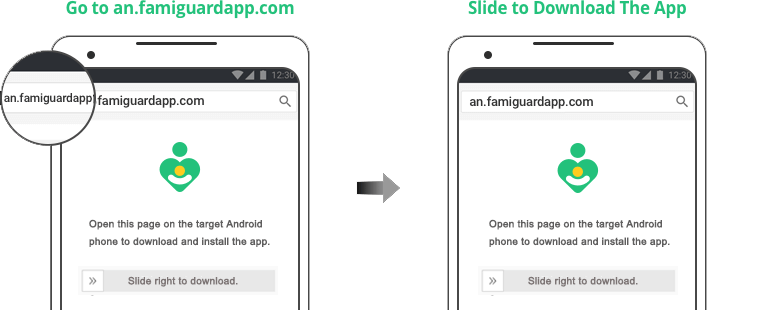 Step 3: Once you've set up the app, go back to the dashboard and select the device. You can start tracking the target's Snapchat activity once the data is synced.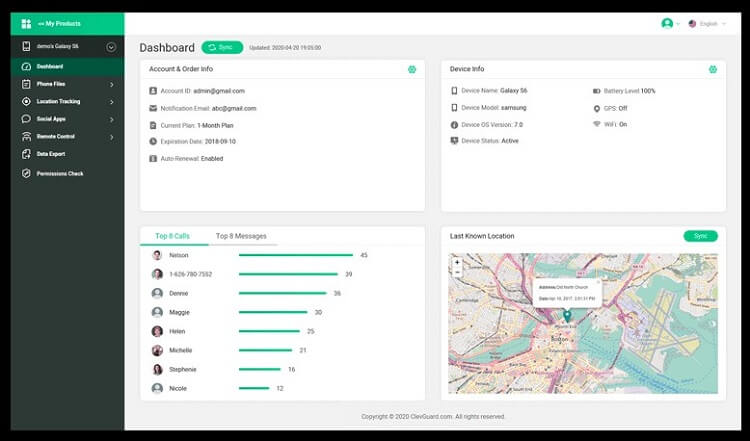 2. The Features of Famiguard Pro for Android
FamiGuard Pro for Android is a comprehensive monitoring solution that's not just limited to tracking Snapchat activity and location; it also has many other features, such as:
Read all Snapchat messages, even if they're deleted

View the exchanged media files, including photos

Current location tracking and history of visited places

Real-time phone calls recording & capturing screenshots

Monitor target device activities remotely and discreetly

Daily activity reports on the target's device usage
Part 4: FAQ
Q1: How to Request Someone's Snapchat Location
If you can't find someone's location on the map, it could mean that they have not yet listed their location. But you can always request their location by following these steps:
Step 1: Open the Snapchat app and go to your friend's profile.
Step 2: Navigate to Snap Map settings & select "Request Location."
Step 3: A request for location will be sent. They can now either accept it or reject it.
Note: You can't just request anyone's location. The person you're asking the location from must have enabled to receive location requests from friends.
Q2: What Happens If You Can't Request Your Friend's Location?
It is possible that the person you are looking for might not be willing to share their location with you. They might not have turned on Snapchat's "Allow Friends to Request My Location" feature.
It can also happen if the person has restricted, blocked, or removed you from their friends list. If that's the case, you won't be able to see their location on Snap Map or request it.
Q3: How to See Someone's Previous Location on Snapchat?
Snapchat also offers its users the ability to see where their friends have been in the past. This feature requires Snapchat+ membership, but it's worth it if you want to keep tabs on your friends' whereabouts.
However, if you're looking for a better alternative to Snapchat+, FamiGuard Pro for Android might be what you're looking for. With this app, you can not only track the person's Snapchat activity but also their real-time location and the places they visited in past.
Conclusion
Using the Snap Map feature on Snapchat to find out where a friend is located can be fun, but if they have Ghost Mode enabled, it can be frustrating.
We hope this article has helped you understand how to see someone's location on Snapchat, even if they're in Ghost Mode. With Famiguard Pro, you can stay informed about the Snapchat activity of your loved one and keep a watchful eye on their location at all times.
Try FamiGuard Pro for Android today!
You may also be interested in:

By Tata Davis
professional in software and app technology, skilled in blogging on internet
Thank you for your feedback!