The practice of monitoring or recording every keystroke that is entered on a keyboard without being aware of the person using that device is known as keylogging. You may use it to monitor the actions of someone who should not be aware of its existence. You may also use it to conduct investigations, keep tabs on your children or workers, or collect evidence for legal disputes. Check out the essential features that the best keylogger for android should have, as well as our recommendations, below.
Table of Contents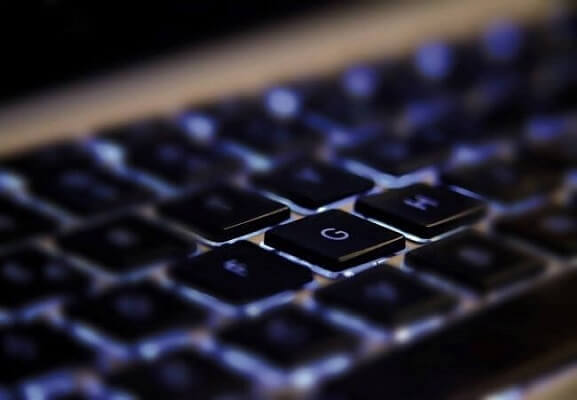 Part 1: Why You Use Undetectable Keylogger?
Monitor Kids' Phone Usage
Parents worry that their children may be perusing improper content on their phones since kids these days spend so much time doing so. Therefore, to monitor their children's online activity, worried parents must install a remote keylogger app for android on their children's phones. Additionally, alarm phrases may be configured to a certain extent to prevent cyberbullying.
Track Cheating Partner
Those who are having an affair are very aware of their surroundings and may try to conceal any signs that they are doing so. Installing a keylogger on the device that the cheating partner is using enables individuals to acquire information about the affair in real time even if they do not have access to the device themselves.
Part 2: What the Best Android Keylogger should Be?
Undetectable and Hidden
What if you are discovered when you are keeping an eye on your children or your employees? In order to prevent an embarrassing situation like this one, the ideal undetectable keylogger for android should operate in a private mode so that you may get confidential data without drawing the attention of the target.
Easy Installation (No root)
Customers may be put off by a keylogger that requires a difficult installation procedure. For this reason, the best keylogger should have a basic installation procedure, making it possible for people of any age to set it up without difficulty. Some keyloggers can be installed on a target device without the need for the user to have direct access to that device. When acquiring any tool, you should, as a result, first look at its instructions on how to install it.
Better Be Free
It is always better to have a free keylogger for android or at least a trial version to see whether the software does what it promises. You can also look for freemium versions to use for a limited time or amount.
More Powerful Features (Beyond Keylogging)
Not only the best keylogger for android is intended to record your keystrokes, but they are also meant to provide you with the information you need to feel secure in the online decisions your family members make. Options such as filters and alerts might fall under this category.
Part 3: Which App Can Be Called the Best Keylogger for Android? (Top 6)
FamiGaurd Pro for Android
The first and greatest keylogger for Android we want to recommend here is FamiGaurd Pro for Android, which enables you to see what someone typed each time, such as what they searched for on their browser, their social accounts and passwords including Snapchat, Facebook, Instagram and ect. In addition, the contents of these records are saved in one dashboard, which you can view anytime and anywhere.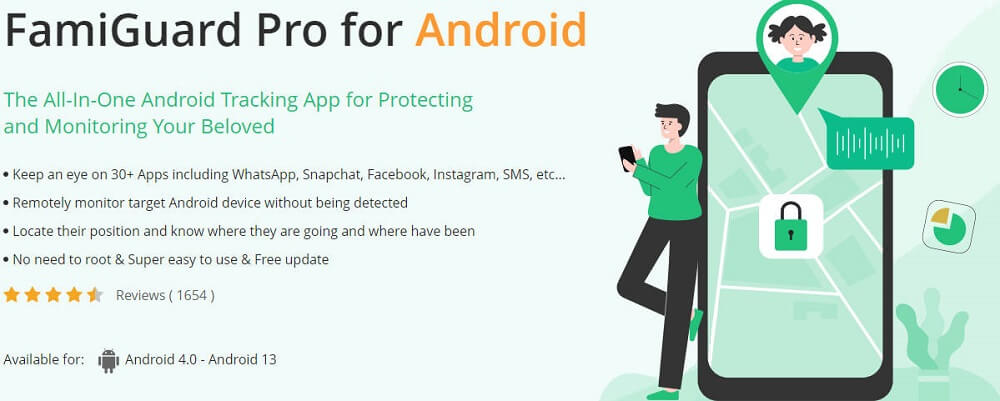 eyeZy
One of the greatest keylogging tools is eyeZy, which enables you to see images, movies, and applications without the targeted phone user knowing. It makes it simple to discover what your children are using social media applications for.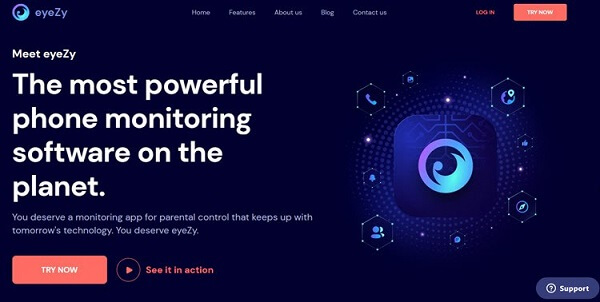 It enables you to prevent your spouse from going to events you find objectionable.
Excellent social media monitoring is provided.
You may quickly check the details of the events on their phone's calendar, including the event's name, location, and date and time.
You can determine which websites users may access.
Cocospy
Cocospy is a fantastic keylogger tool even if it is not well recognized for its keylogging capabilities since it enables you to keep an eye on both offline and online communications. The application is perfect for monitoring talks that take place on websites like Facebook and Twitter. All SMSs sent and received with associated timestamps are available for monitoring. With the demo version, you can use it as the best free keylogger for android in the market.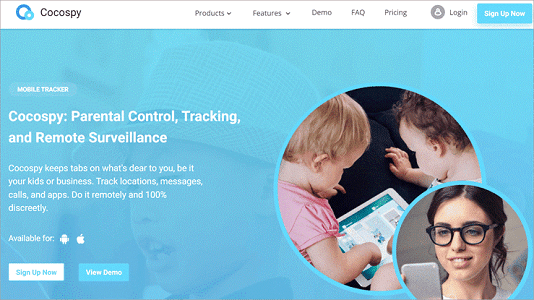 Even if Cocospy isn't proud of its keylogging powers, you should be aware that it is possible to monitor every term entered on the target device by using the methods listed below:
SMS Monitoring.
Location Monitoring.
Call records surveillance.
Tracking a SIM card.
Geofence warnings.
Hoverwatch
You may monitor your spouse's calls and texts with the espionage software Hoverwatch. Users of the targeted Android mobile devices cannot detect it. This keylogger for android free without root allows you to see all the data that the device's user sends and receives.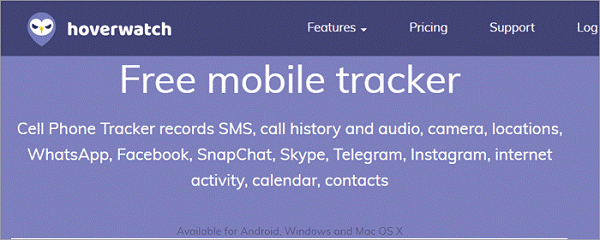 One of the greatest covert keylogger applications for Android is this one.
This remote keylogger for Android may be installed from your internet account.
One of the greatest keyloggers for Android that records information about all the websites an Android OS user visits.
Be informed when your SIM card changes.
Spyine
All devices may run Spyine's spyware solutions without the need to jailbreak or root them. Every keystroke that is recorded on the targeted device is reported. It produces thorough reports of its results, which it delivers regularly to an internet dashboard.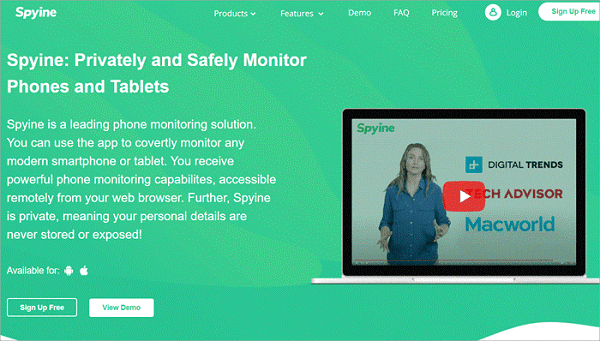 Additionally, the undetectable keylogger for android does a good job of hiding its existence from the user of the phone being tracked.
Also, you may anticipate fundamental phone spying functions from this tool including monitoring calls, SMS, and Internet history.
Another noteworthy element that has made Spyine well-known is its Geofence alerting tool, which allows the user to identify a region on an electronic map and get notifications whenever the monitored phone enters or departs that area.
uMobix
A mobile surveillance app for Android-compatible smartphones is called uMobix. You may keep tabs on a target phone's use of social media, online messenger, GPS location, and a variety of other activities.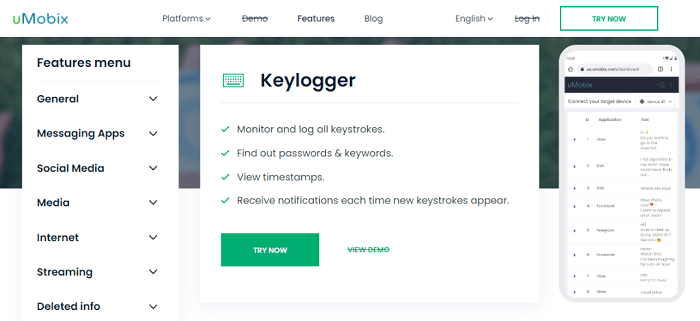 Provides real-time call monitoring
Allows for text messaging surveillance.
Provides a sophisticated GPS tracking function.
Monitoring of browser history.
You may use it to access the device's picture gallery.
All outgoing and inbound calls are visible.
Hot FAQs about Keylogger for Android
Q1: Can keyloggers go undetected?
They're prone to stay unnoticed unless the victim properly and regularly examines the hardware of their device.
Q2: Is a keylogger possible on Android?
Absolutely, it is possible. In point of fact, the vast majority of keyloggers available in the market today are suitable for use on the vast majority of new Android smartphones.
Q3: Is a keylogger illegal?
To put it simply, it is not against the law to install a keylogger on a device that you own and control. It is against the law to install a keylogger on someone else's computer without their knowledge to steal data.
You may also be interested in:

By Tata Davis
professional in software and app technology, skilled in blogging on internet
Thank you for your feedback!