In 2017, Facebook introduced a new feature called "Secret Conversation" to its Messenger app. The new option provided users with a more private way to communicate with each other.
But while the convenience of private and closed-off chats has been a dream come true for some, others have found it to be both suspicious and anxiety-provoking.
If you're also from the latter group and are worried about your partner and/or kids spending too much time chatting with people on Facebook using this feature, don't worry.
We'll show you how to view secret conversations on Messenger so you can put your mind at ease.
Part 1: What is Secret Conversation on Facebook Messenger and How Does it Work?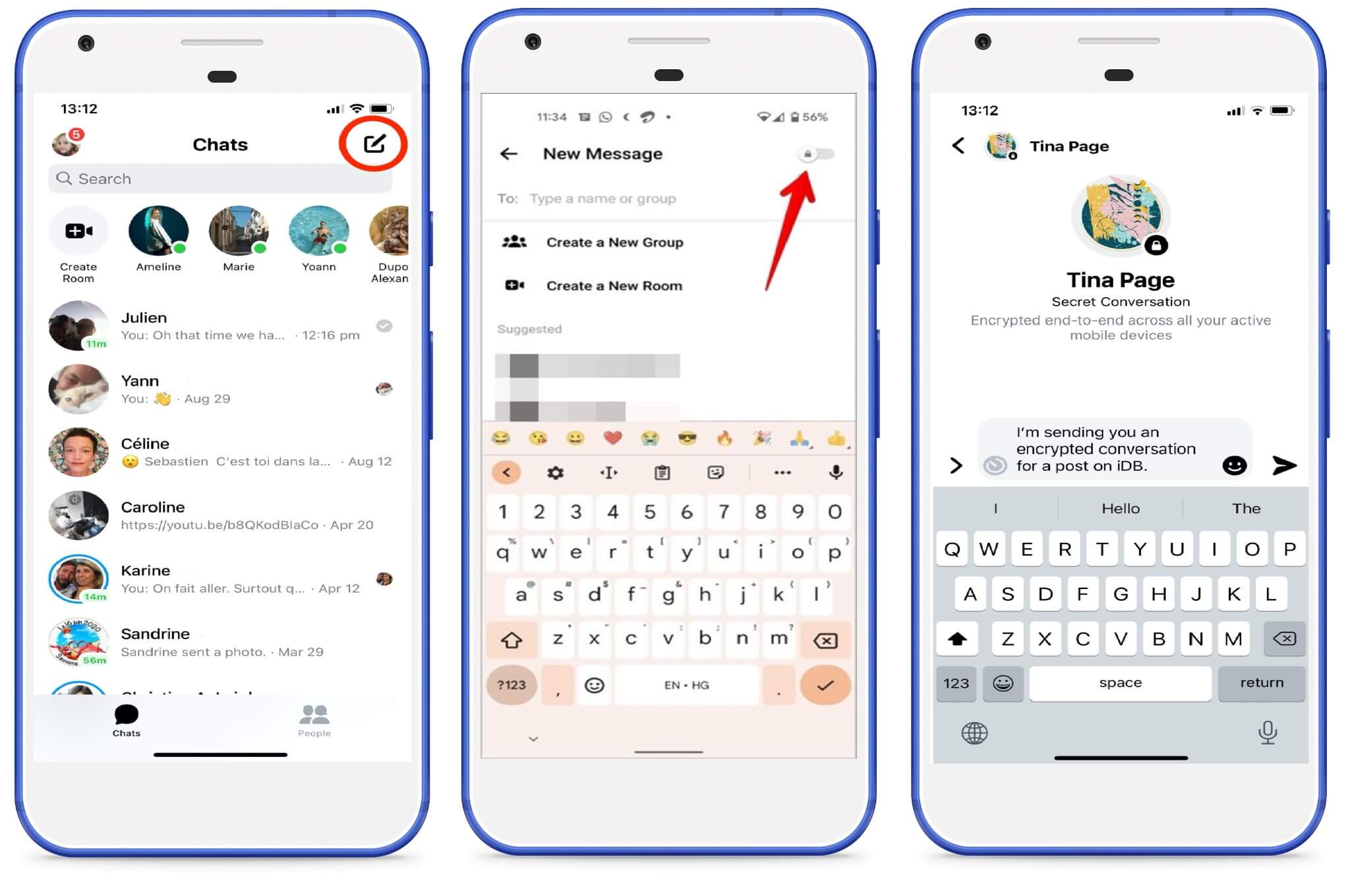 Before we get into the nitty-gritty of how to see secret conversations on Messenger, let's first take a look at what this feature is and how it works.
The Secret Conversation is a new private chat feature that allows you to have confidential conversations with others on Facebook Messenger.
When you message someone in Secret Conversations, the bubble that appears on your screen will change from blue to black. This makes the other person notice that it's a secret chat and not a regular one.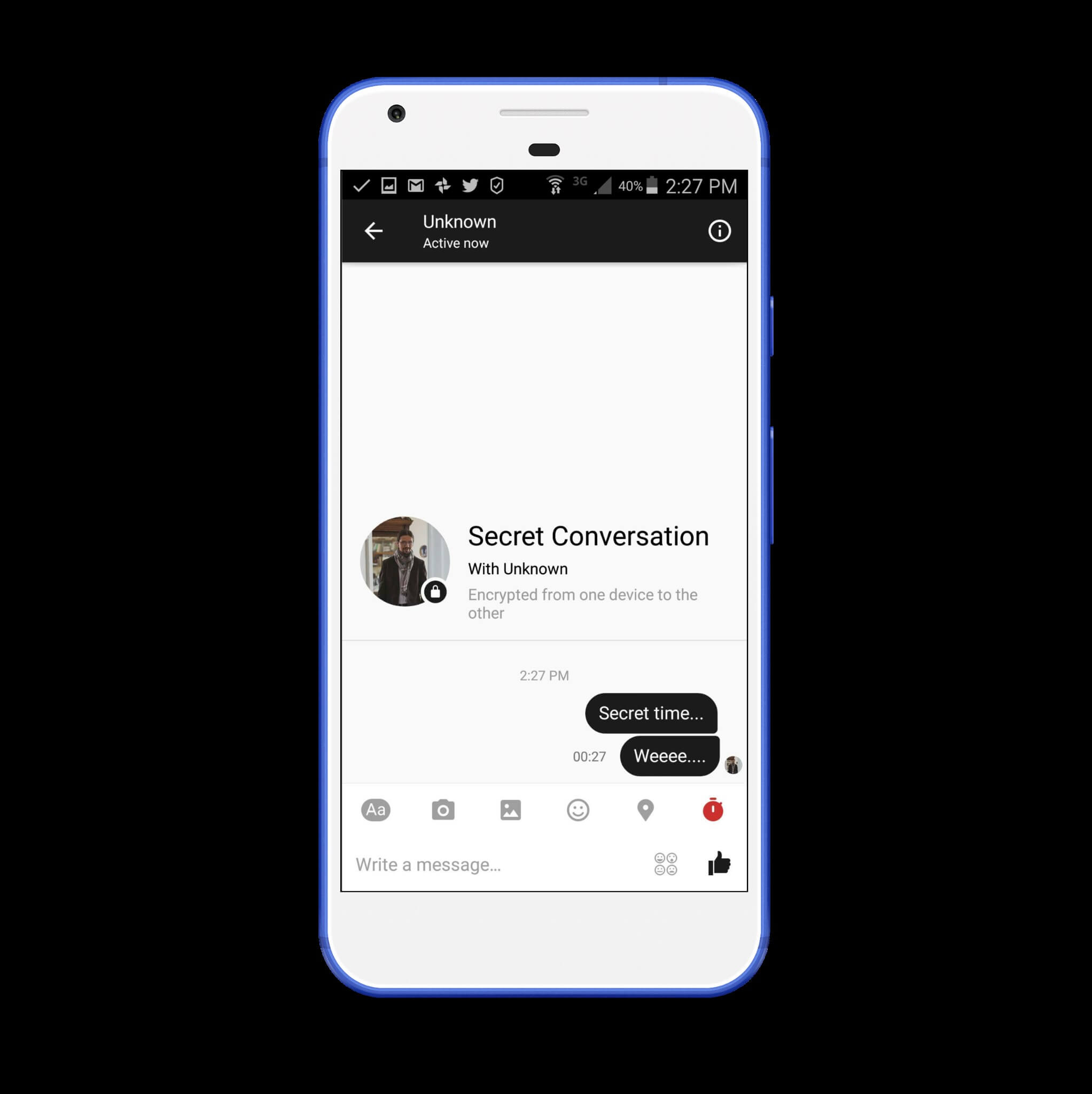 These messages are end-to-end encrypted, so only you and the person you're chatting with will be able to read or see them. If you want to be extra secure, you can make messages disappear after a specific time period.
Part 2: How to View Secret Conversations on Messenger
As you can see, the "Secret Conversations" feature provides users with a high level of privacy, making it difficult for an outsider to view the conversations.
So, how can you see secret conversations in Messenger?
Well, don't worry - there are several different ways you can do this. We'll go over each one below so you can choose the method that works best for you.
Method 1: View Secret Conversations On Messenger From Another Phone Via 3rd Party App
Using a 3rd party app like Famiguard Pro for Android is probably the easiest way to see someone's private conversations on Messenger or read their real-time messages.
All you need to do is access the target phone long enough to install an app on it. Once installed, the app will extract data from the target phone without them ever knowing.
1. What Is Famiguard Pro For Android
Famiguard Pro for Android is a parental control & monitoring app that includes features such as viewing and tracking all the activities taking place on your loved one's phone. It works secretly in the background and helps you to uncover secret conversations on Messenger.
On top of monitoring Facebook, Famiguard Pro gives you full insight into your target's social media activity, as well as call logs, text messages, browser history, GPS location, and many other details. Plus, all of this data can be remotely accessed from your own phone or computer.
2. How To Use Famiguard Pro For Android To Track Secret Conversations On Messenger
Famiguard Pro For Android makes it easier than ever to keep track of your target's Messenger activity. All you need to do is follow a few simple steps as outlined below, and then you can view secret conversations right from your phone.
Step 1: Visit the official website of Famiguard Pro For Android and sign up for one of the subscription plans.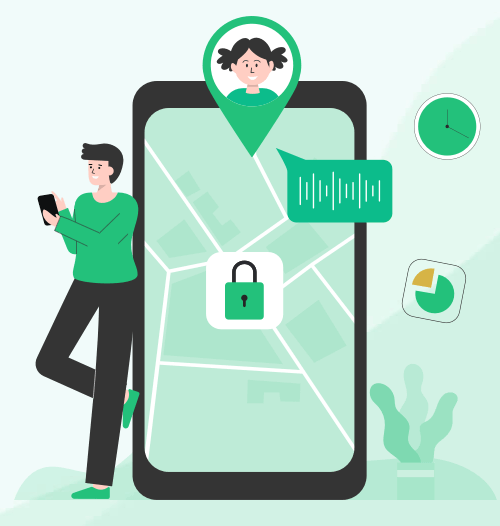 Step 2: Once you've signed up, you will be taken to the account management page. From here, click the "Setup Guide" and follow the steps to install & configure the app on the target device.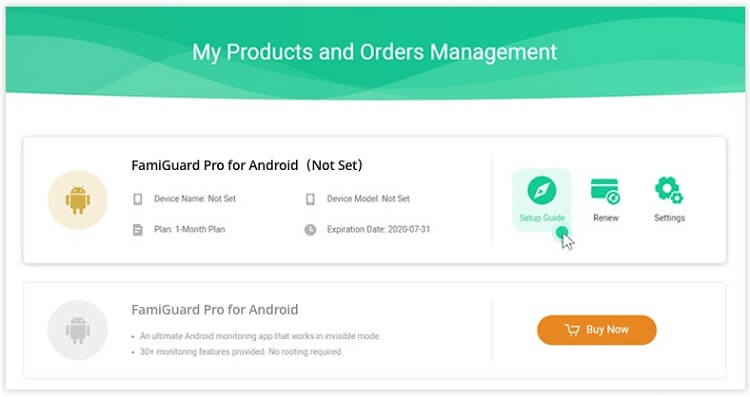 Step 3: Now you can get started monitoring. Log into your Famiguard Pro dashboard from any browser and navigate to the "Messenger" tab under "Social Media".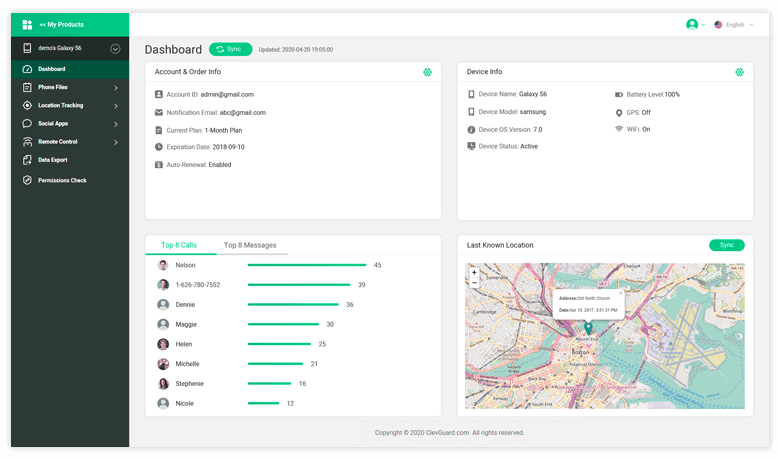 3. Features of Famiguard Pro For Android
Famiguard Pro For Android is packed with all the features you need to monitor your target's Facebook Messenger activity and much more. Here are just a few of the key features that you'll find in the app:
Calls & Messages Monitoring: You can view all incoming and outgoing calls & messages, as well as the date, time, and duration of each call/message.

Track Real-Time Location: See your target's current GPS location at any time, as well as a history of all the places they've been.

View Social Media Activity: Track all of your target's social media activity in one place, including Facebook, WhatsApp, Snapchat, and more.

Monitor Keylogger & Calendar: Check what your target is typing on their phone, as well as view their calendar to see what events they have coming up.

Remote Controlling: Remotely take a screenshot of the device, record calls, and capture secret photos.
Method 2: Find Secret Conversations from Contact Settings
If you're not interested in using a 3rd party app, then another way to find secret conversations on Messenger is from contact settings.
To do this, you will need to have access to the target phone for a few minutes. Once you have access, follow the steps below:
Step 1: Open the Messenger app on your Android device and tap "Profile" in the top-right corner.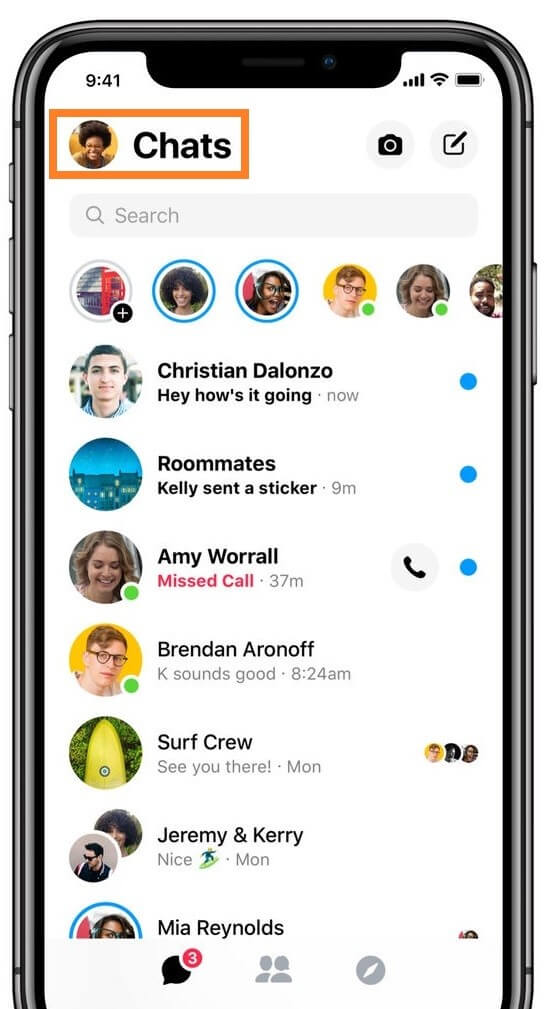 Step 2: From the menu, scroll down to the "Secret Conversations" option and tap it.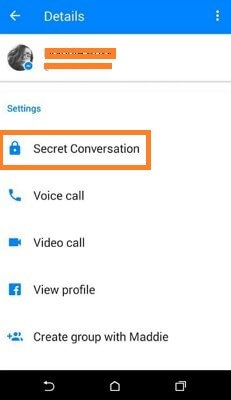 Step 3: The next screen will display all your contacts who had secret conversations with the target.
Method 3:View Secret Conversations On Messenger Via Message Request
When a target person receives a secret message from a stranger, Facebook will most likely hide that message in a hidden vault. You won't see it in regular conversations.
So, here's how to find secret conversations on Facebook that send by sent by non-friends:
Step 1: Open a browser and sign into the target's Facebook account.
Step 2: On the top right, click the "Messages" icon.
Step 3: Choose "Message Requests," which is listed just next to "Recent."
Step 4: Tap "See filtered requests" to view the secret Facebook conversations of people who are not yet connected.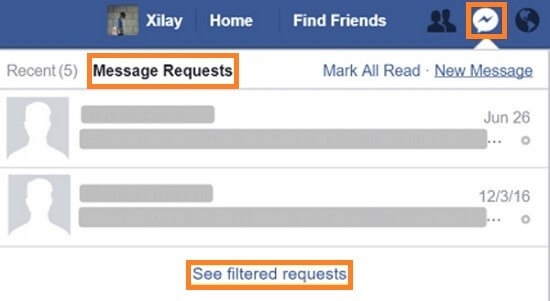 Part 3: Hot FAQs About How to View Secret Conversations on Messenger
Q1: How Do You Know if He's Using Secret Conversations?
To see if someone is using secret conversations on Messenger, simply look for the message bubble and it will be a black padlock icon. The line "Encrypted from one device to the other" will also be shown next to their image.
Q2: Can You Recover Secret Conversations on Messenger?
Any messages you delete using secret conversations are permanently gone. However, if you use a normal Messenger chat instead of a private conversation, you can view archived conversations.
Q3: How Long Does Secret Conversation Last?
It's up to you. You can display your message from as little as five seconds to a maximum of 24 hours. After that, it will disappear automatically.
Conclusion
While 'Secret Conversation' is meant to keep your conversations private, there may be times when you need to view these conversations - especially if you're concerned about the online behaviour of a loved one.
Hopefully, this article has provided you with valuable insight on how to view secret conversations on Messenger - and now you have a few different methods at your disposal to choose from.
The Famiguard Pro for Android is our best choice for monitoring secret conversations on Messenger. It allows you to track every online & offline activity taking place on the target phone - all without them knowing!
You may also be interested in:

By Tata Davis
professional in software and app technology, skilled in blogging on internet
Thank you for your feedback!