When opening the Instagram app, one thing that most people would do is scroll around the feed. Sometimes, we'd like to dig into the Explore page, finding something interesting, whether it's an image or a video. However, despite all the fun things you can do on the platform, you need to remember one thing: Instagram isn't always safe. You need to be precautions to know and prevent any hacking attempt that could be made on your account. So, how to know if your Instagram is hacked?
A hacked Instagram account can make anyone worried, especially if they work on the platform a lot. Losing your account to suspicious hackers could lead you to a more terrible financial loss. However, all problems always have solutions. And in this article, we want to share all you need to know about the signs, solutions, and ways to prevent hacking attempts.
Part One: 4 Ways to Know if Your Instagram Is Hacked
You may know that your Instagram is hacked if you notice something wrong with it. Usually, Instagram will try to tell you about it through notifications. But, if you didn't receive anything, it's always better to check the account yourself and find the indicators of the hacking attempts.
1. Check Login Activity
We got a lot of people saying, "my instagram is hacked, what's the solution?". Fortunately, there are multiple ways you can do to restore what's broken. But before doing so, we advise you to go to the login activity first to check whether there's anything wrong with your account or not.
You can access this menu by selecting Settings, Security, and then clicking the Login Activity tab.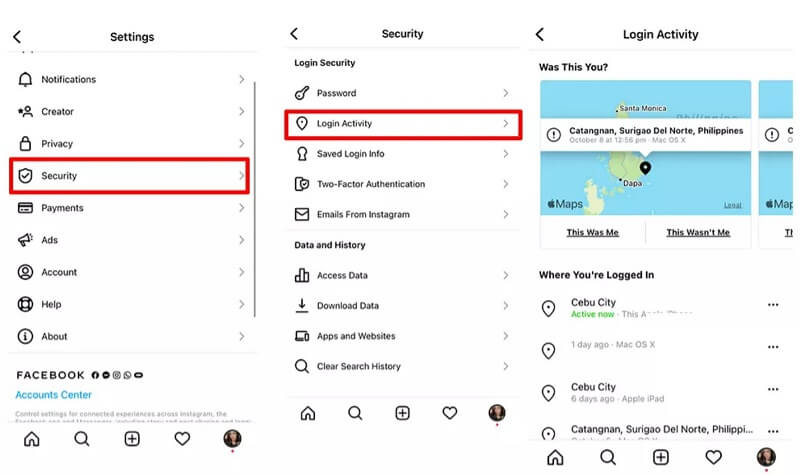 A new page will open, and you can see all the login activities from there. See if there's any location that you don't know.
2. Check the Login Alert in Your Email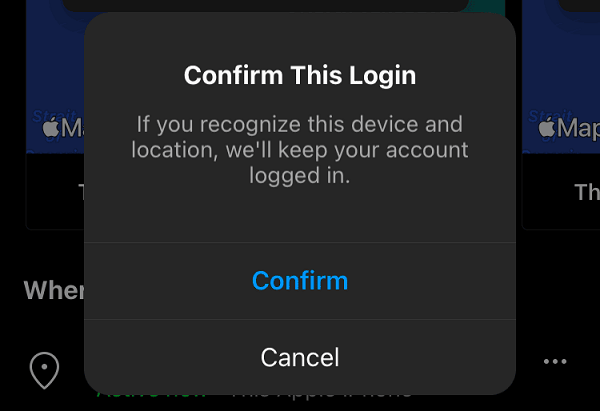 Hackers usually use their tools to log in to your account from different locations. If there's a type of login like this, Instagram will notice it immediately and give you a notification about it. To check whether there's a suspicious login or not, you can simply go to "Settings" again and navigate to "Security and Login Activity". You can also check it from the email that Instagram sent to you.
3. Check Instagram DM
The main purpose of hackers who break into your Instagram account is to commit fraud against people you know. To achieve their goal, hackers will often send messages to your friends or followers to gain their trust and ultimately achieve the goal of scamming them out of money. If any of your contacts alert you to strange messages being sent from your account, it is wise to check your account activity immediately.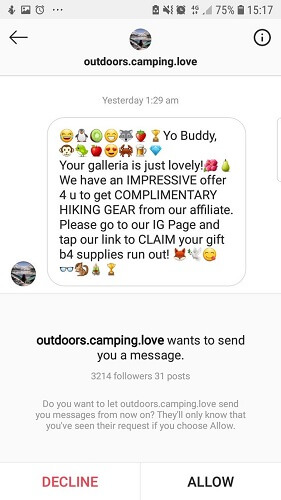 4. Check Instagram Posts
So, apart from the ways mentioned above, is there any way to know if your Instagram is hacked? Actually, there is one thing you can do is check the Instagram posts. If you see something that you haven't posted before or something that's very unfamiliar, it could be a sign that your account has been hacked.
Part Two: What to Do If My Instagram Account Was Hacked?
If you notice one of those signs, it's better to take immediate action right away. There are some things you can do, such as:
1. Change Your Password
When you learn that your Instagram has been hacked, the first thing you need to do is change your password. Changing your password is the only way to ensure that you have full control over your account. To do this, go to the Settings menu and select Security and Passwords. Then replace your existing password with a complex combination of letters.
2. Turn on Two-Factor Authentication (2FA)
After changing your password, you can also add an extra layer of protection to your Instagram account by enabling 2FA. By using 2FA, you can make your login process more secure by combining a unique one-time code with your password. This means that even if an unauthorized person has access to your password, they will not be able to access your account.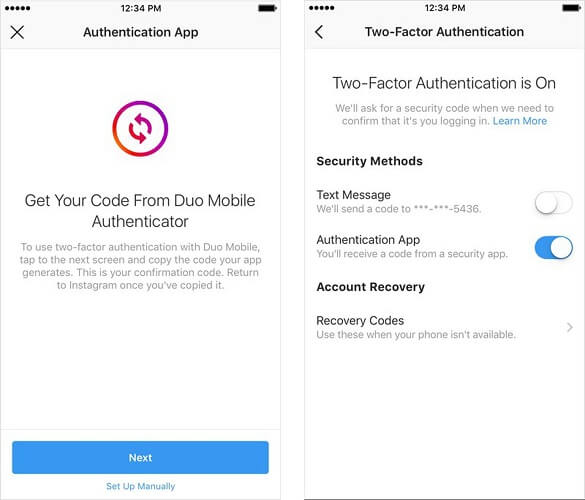 3. Remove Any Unrecognized Device
To keep your Instagram account safe from hackers, follow these steps!
First, access your login activity.
Second, select the three dots next to each session and click "Log out" to close all active sessions.
Third, repeat this process for each login session listed.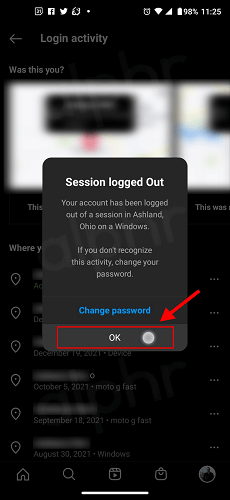 Although the process is complicated and you'll need to log in to your phone or iPad every time you want to use Instagram, it's worth the effort to protect your account.
4. Request Support from Instagram
This is the method you need to apply as soon as possible if the hacking attempts are still running consistently. The team from Instagram will look into the situation and give you solutions along with support. Usually, they'll make you do a verification process through a video recording to make sure that you're the actual owner of the account.
Part Three: How to Avoid Being Hacked on Instagram
1. Use Strong Passwords
If you are still using a simple set of passwords, we recommend that you make some changes. A simple password consisting of your birthday is easier to hack than a complex, irregular password containing numbers, letters and symbols. A strong password will help keep your Instagram account safer.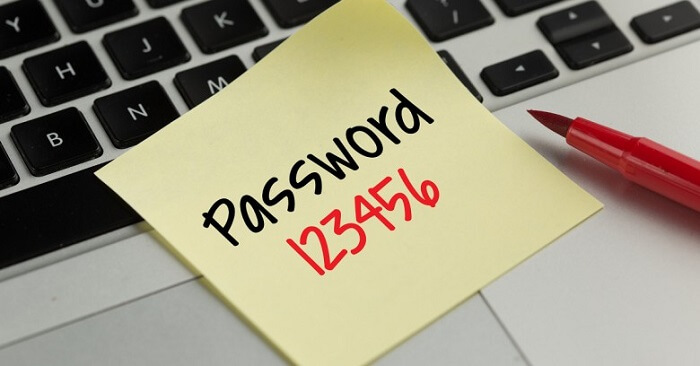 2. Never Open Phishing Links or Messages
You can clearly tell if your Instagram has been hacked or not by reading the article above. So in the future, if someone sends you strange messages or suspicious links via Instagram, be vigilant and do not reply to those strange messages or click on suspicious links.
3. Don't Use Unsafe Public Wi-Fi
We all know that public Wi-Fi is dangerous. Hackers can use public Wi-Fi to hack into your Instagram account and steal your private information. If you insist on using a public connection, we recommend using a VPN to at least make the connection more secure.
Tips: How to Hack into Someone's Instagram Legally?
After knowing "4 ways that your Instagram could be hacked", "what to do when your Instagram account gets hacked" and "how to protect your Instagram account from being hacked", you must have a thorough understanding of how to know if your Instagram has been hacked.
However, have you thought of hacking into someone's Instagram in a legal way? Actually, you can try FamiGuard Pro for Android to do that. With this tool, you can easily hack into someone's Instagram with no risks.
Here is how to use it:
Step 1: Create your account for FamiGuard Pro for Android
Step 2: Download the FamiGuard Pro for Android App from the given address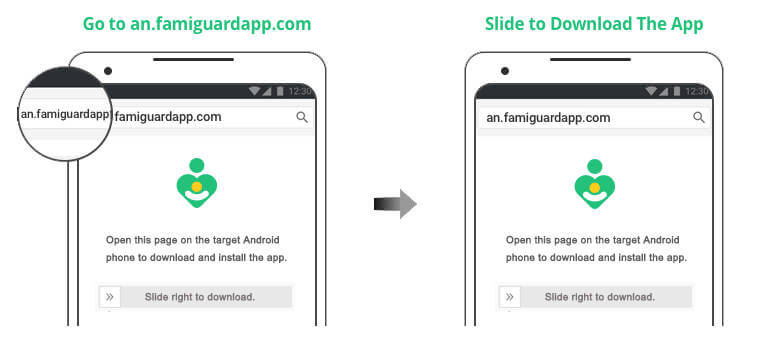 Step 3: Set it up on the target smartphone.

Step 4: Log into FamiGuard Pro for Android online dashboard, then choose "Social Apps" and "Instagram" to monitor all kinds of activities on target phone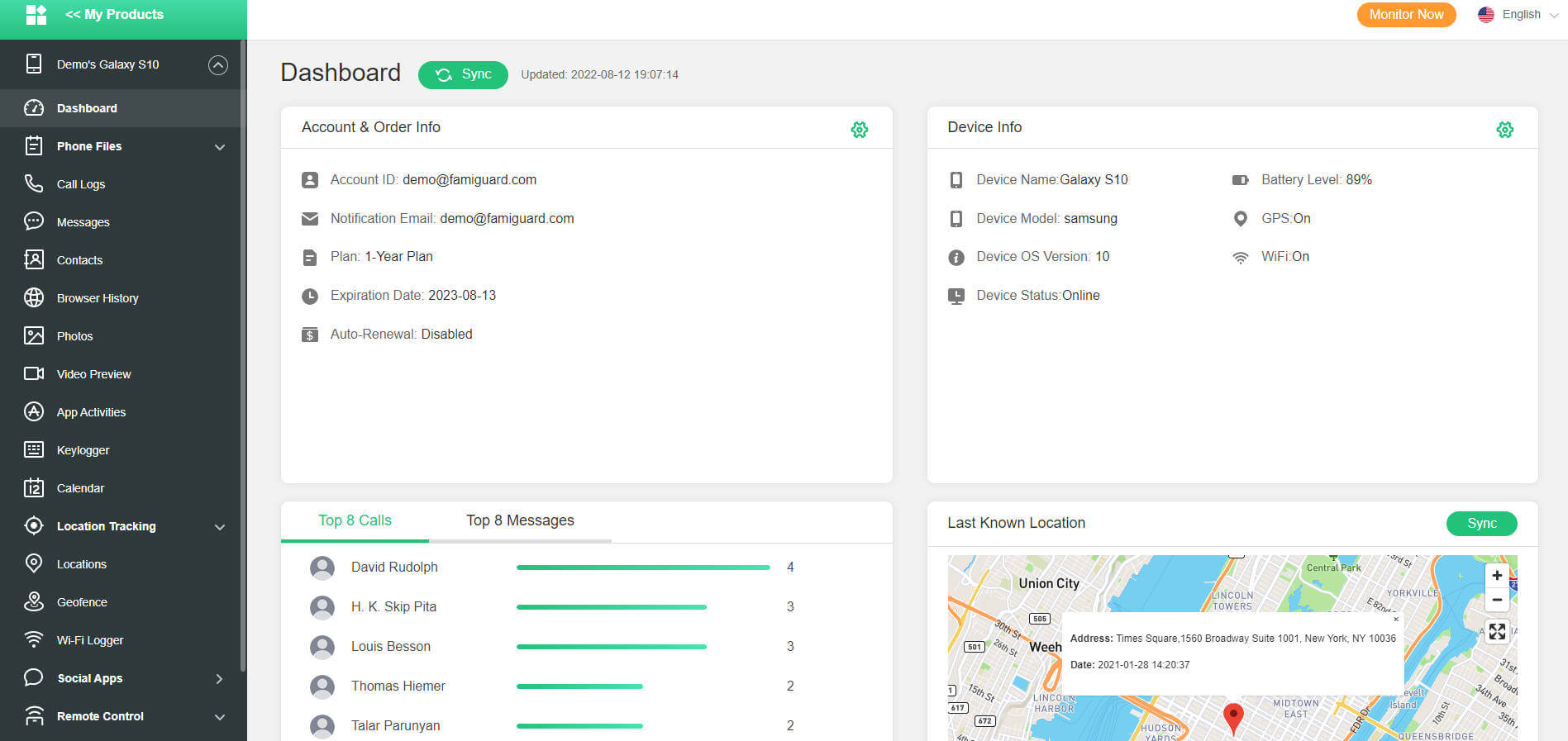 What can FamiGuard Pro for Android Do for You?
Location Tracking: You can track cell phone location in real-time, view location history and can also get alerts?after setting geo-fences

Phone File Viewing: With FamiGuard Pro for Android, you can monitor messages, call logs, contacts, photos and browser history on the target phone at any time

Monitoring Social Media Apps: Viewing messages or pictures on WhatsApp, Tiktok, Facebook, Snapchat, Viber, WeChat, and more

Remote Control: Recording phone calls, capturing screenshots and taking secret photos in remote control mode

Keylogger Feature: It has a keylogger feature that records everything typed on the keyboard.
FAQs: Hot Questions about How to Know If Your Instagram is Hacked
Q1: Can your Instagram Get Hacked by Opening a DM?
Technically, no. You can freely open DM from others without worrying about getting hacked. However, if someone sends you a file with a very strange format while promising you anything good might come out of it, ignore it. Block that person if you must.
Q2: Can you Get Your IG Back After Getting Hacked?
Yes! There are many possibilities that you can actually get your account back. To get more detailed information, you can read how to recover hacked instagram account!
You may also be interested in:

By Tata Davis
professional in software and app technology, skilled in blogging on internet
Thank you for your feedback!