Ever wondered how to see someone's activity on Tiktok? How to have a peek into what videos they like? Who do they follow? Hash tags that they most frequently stalk? Yeah that is possible. You sure can keep an eye on someone's Tiktok activity. Want to know how? Keep reading!
Social media today has embedded itself into our lives and if we were to analyse these last few years, Tiktok has taken the world by storm. The short video sharing platform impressed everyone and garnered more than a billion downloads. The platform comes with its own set of risks and perks. Sometimes, you just need to know how this app is being used by someone and their overall Tiktok activity.
Part1. How to see someone's activity on TikTok
Method1. Check the green dot
When someone is online on Tiktok, then a green dot appears on their profile picture. 
This one is pretty simple:
Step 1: You just have to log in to your Tiktok account and look at the profile picture of the person that you want to know the activity of.
Step 2: If the green dot appears that means that the person in currently online. 
Step 3: It is important to note that the dot sometimes stays on even after someone is down from the application.
You'll see this active status in your Inbox, message threads, the Profile of a mutual follower, and the users list when you select someone to tag in a comment or share a Tiktok video.
Method2. Check their most recent post
This can show you when was the person last active, which can be important if the intention is to monitor someone's Tiktok activity. But when they are quietly active on TikTok without posting. Then you can't know their activity on Tiktok through this method
Step 1: Log in to your Tiktok account.
Step 2: Go to search the person whose Tiktok activity we want to know.
Step 3: Some TikTok accounts need to be followed to see their posts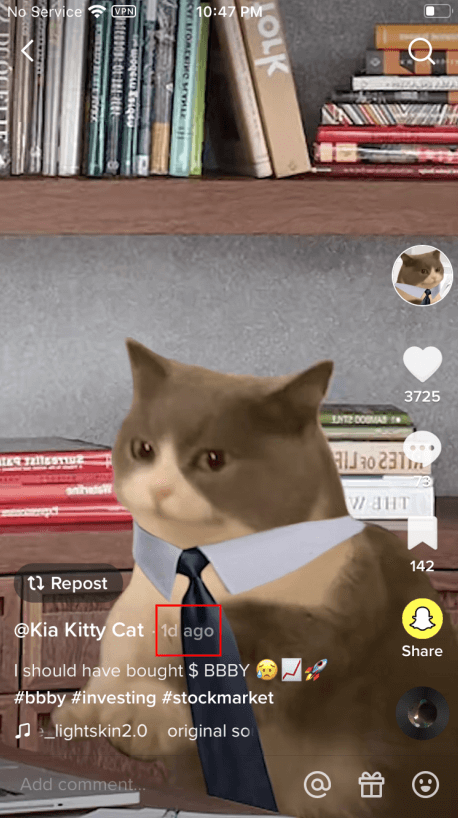 Note: Tiktok displays activity status for up to 2 days. If someone was last active more than 2 days ago, then no status is displayed.
Method3. Check who they are following
You would know a lot about what they like and watch on Tiktok by going through who they have been following. Here is how you do it:
Step 1: Login to your Tiktok account.
Step 2: Open the profile of the said person.
Step 3: Click on the "Following" button on that appears on the profile. There you are, the list of the people that he's following.
Note: If he hides the likes, you won't be able to see them except through third-party tools.
Part2. The Best Solution to See Someone's Activity on Tiktok (Including DM)
We started with how to see someone's activity on Tiktok and for that we explored a bunch of manual options, but we also saw that those options had their limitations.
Do you want those limitations removed? Here is just the right application for you to get complete insight into someone's Tiktok Activity. Now we're going to introduce a very good monitoring product - Famiguard Pro for Android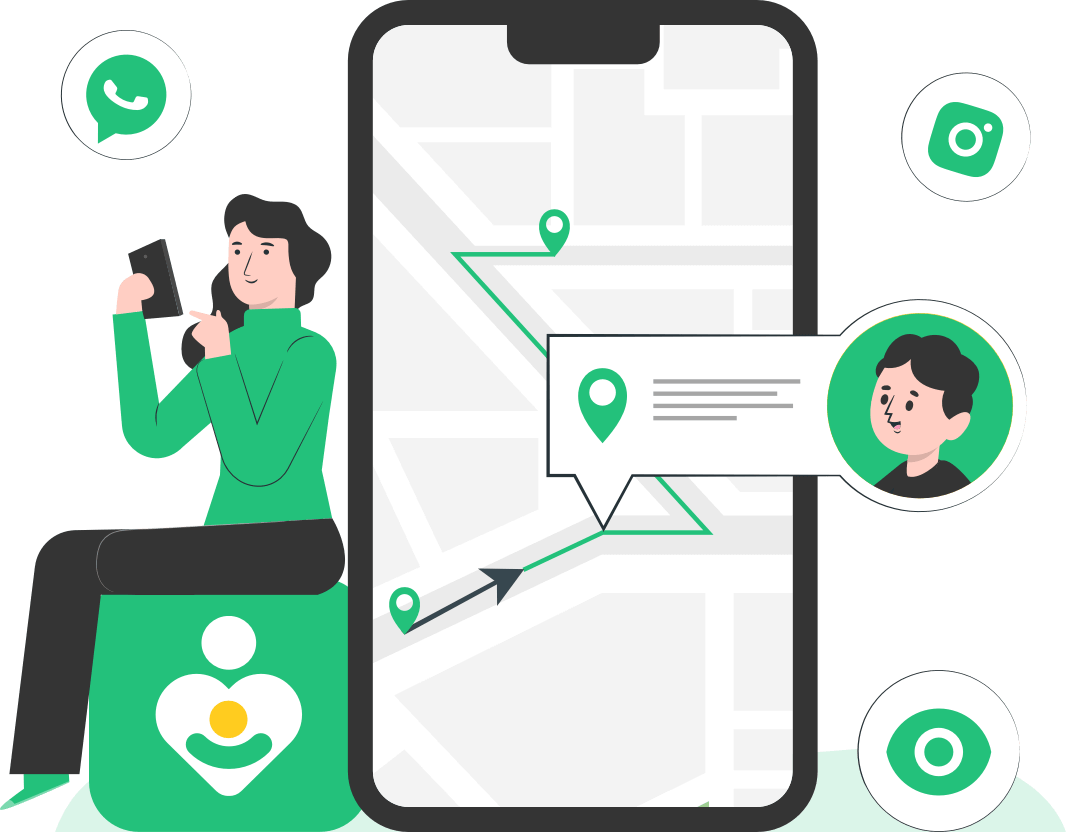 What's is FamiGuard Pro for Android?
Famiguard Pro for Android is the only monitoring software that you are going to need to keep a track of all social media activity of whoever you want to monitor. Remotely monitor the activity of various apps including WhatsApp, Snapchat, Instagram, Facebook, Tiktok and other popular social media. Read and check who they are chatting with, what they are viewing, what they are posting and sharing without them knowing. All could be done without a root of the device. With FamiGuard Pro, you can directly see someone's all activity on TikTok.
How to use FamiGuard Pro for Android to see someone's all activity on Tiktok
Setting a FamiGuard pro for Android account is as easy as it gets:
Step 1: Create your account for FamiGuard Pro
Click on Sign Up/Monitor Now button to register for FamiGuard Pro account with your valid email address. Thereafter, you need to purchase a premium plan in order to use all advanced monitoring features.
Step 2: Download the FamiGuard Pro app and set it up
After purchasing our Android monitoring tool successfully, you will be navigated to My Products and Orders Management page. Here you can check and manage the corresponding order you have created earlier. Next you should click the Setup Guide button and follow the instructions carefully to complete some necessary configurations on the target Android device.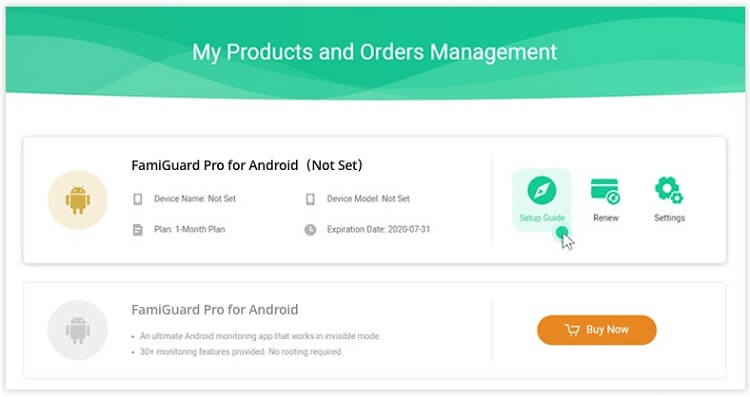 Download FamiGuard Pro assistant on the target Android device.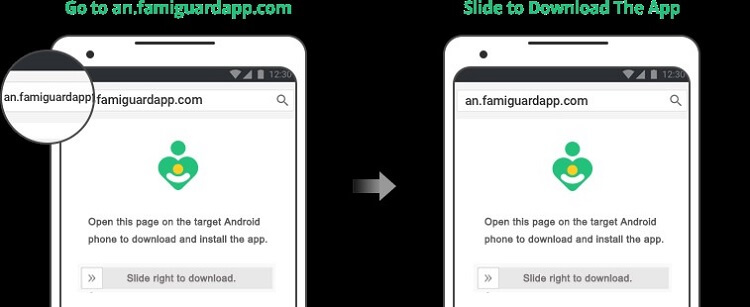 2.2. Install FamiGuard Pro & Complete some necessary settings on the target phone.

Step 3: Verify your setup and start monitoring from your account
After completing the app installation and configuration on the target phone, log into your FamiGuard Pro account on our website. If everything is set up correctly, you will see the device name and related information. Click on Dashboard to check the phone activities and data. Kindly note it will take some time if it's the first time to sync data from the phone to the dashboard.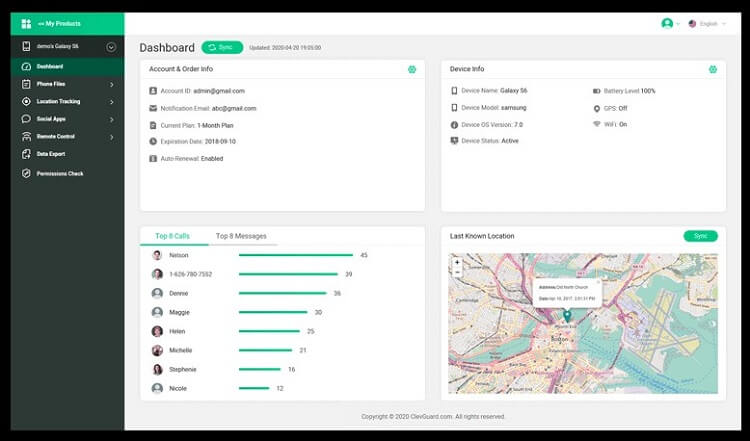 What can you do on the dashboard?
Check phone files: You can access all phone files including Messages, Call Logs, Contacts, Keylogger, Photos, Video Thumbnails, App Activities, Browser History, and Calendar.

Track social apps: With its premium features, you can access all social media applications like WhatsApp, Facebook, Messenger, Snapchat, Instagram, Tinder, Telegram, Line, and Viber.

Location tracking: Our inbuilt GPS and Wifi location tracking system enables you to keep monitoring the location of someone. Moreover, it gives you the option of setting up GeoFence.

Remote control:Without any hassle, you can record calls of the target phone, take screenshots, and capture secret photos.
The Features of FamiGuard Pro for Android
Features of FamiGuard Pro for Android
FamiGuard pro for Android is more than just for Tiktok.  It can be used to monitor activity of all kinds on multiple major social media platforms. Let explore what we can do in terms of tracking Tiktok activity:
The most epic feature of the software is that you can see the messages of the person you are monitoring. Imagine knowing who your children are texting and what kind of conversations they are having.

With the help of FamiGuard Pro for Android you can look at who the person is following whether or not they have it public. This can really give you an insight into the likes of the person.

You can also monitor the videos that the monitored person is liking and again, even if has those videos private.
Part3. Hot FAQs About How to See Someone's Activity on Tiktok
Q1: How can I view last seen video on Tiktok?
Open the "TikTok" app and go to your profile and tap the three lines at the top-right corner and tap "Privacy."
Select "Personalization and data."
Choose "Download your data."
Tap the "Request data" button at the bottom.
You'll get a data request confirmation. Tap on the "Download data" tab to see the status of your request. This may take 24 hours.
When the file is ready, select "Download." 
Log in to your TikTok account. 
In the new popup confirmation window, choose "Download." The history file is now ready.
Q2: Can you see someone's Tiktok activity?
You can see who they follow 
You can see what they like 
You can see what they posted
Or you can just sign up at Famiguard Pro for Android and even see who they have been messaging.
More on this in the blog above
Q3: How can I see what my boyfriend likes on Tiktok?
You can click on his profile and go to "likes" to see his likes. If he hides his likes then you need to use Famiguard Pro
Conclusion
Sometimes the monitoring of the social media activity of the people close to us becomes important. For that we need to know the right ways to access that private information, mostly for their own good. Most application allows some level of transparency but limit it in the name of customer privacy. To breach that code, the right tools need to be used. The best in the business in that regards is "Famiguard Pro for Android ".
You may also be interested in:

By Tata Davis
professional in software and app technology, skilled in blogging on internet
Thank you for your feedback!