Question:
Do you want to know how to recover hacked Instagram account?
As you may already know, Instagram is one of the biggest social media platforms most people use today. Usually, people use the platform to share their activities, or just flex around with what they have.
You see, people are using Instagram for various purposes, and sometimes, they can even get some money from it by working as an influencer. It's not a strange thing anymore to find that influencers' Instagram accounts got hacked.
So if you're also in the same condition and now looking for how to recover hacked Instagram account, see the information below:
Table of Contents
Part 1: 3 Signs of a Hacked Instagram Account
Before we're talking about how to recover hacked Instagram account, there are a few indicators that your account is actually hacked.
Receive a "suspicious login attempt" Alert
When someone is trying to access your account with your authorization, Instagram will keep sending you this notification until they finally stop. Now, aside from checking the notifications, you can also check the suspicious login attempts by looking at the Login Activity log which you can see after opening Settings, and then Security.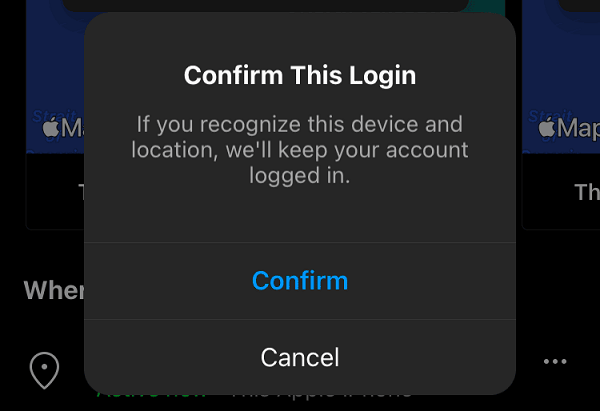 The list will show you any login activities for your accounts, including their locations. So, if you see any of these attempts that look weird and suspicious, simply click the "This Wasn't Me" button on Instagram to notice it immediately.
Receive an Unknown Password Reset Email
Before starting to use the hacked Instagram recovery tool, it's better to check whether your Instagram account is actually hacked or not. If you receive some emails telling to you do the password reset even if it wasn't you who asked for it, that probably means that the hacker is trying to get into your account, so you must act immediately.
Never ignore emails like this, and instead of deleting them, act quickly by updating your password, and connecting your Instagram account to the 2FA applications.
Unknown Login Activity
Aside from the password reset and suspicious login attempts emails, Instagram will also notify you about various login activities of your account. If you think that these weren't you, then what you have to do is to update your password immediately, while also reporting to Instagram what happened.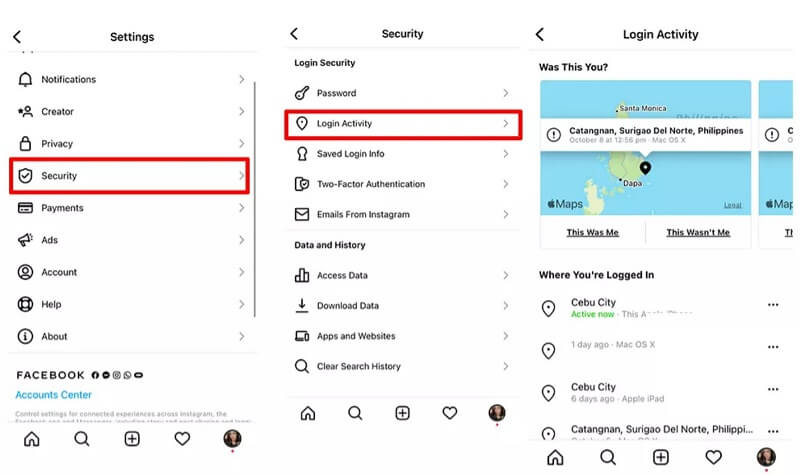 Related Read: How to Know If Your Instagram is Hacked?
Part 2: How to Recover Hacked Instagram Account?
Now it's time to learn about how to recover hacked Instagram account. And in this section, we want to tell you three different ways to get your account back.
1. Recover Hacked Instagram Account with "Need more help?"
The first method is probably longer than the rest, but we'll walk you through it. If you think that your account just got hacked, it's time to access the Instagram support page, which opens up to new opportunities to get your account back.
In order to access it, you need to take the following steps:
1. First, you have to open the Instagram login page
2. From there, click the Forgot Password or Get help signing in button that will take you to a new page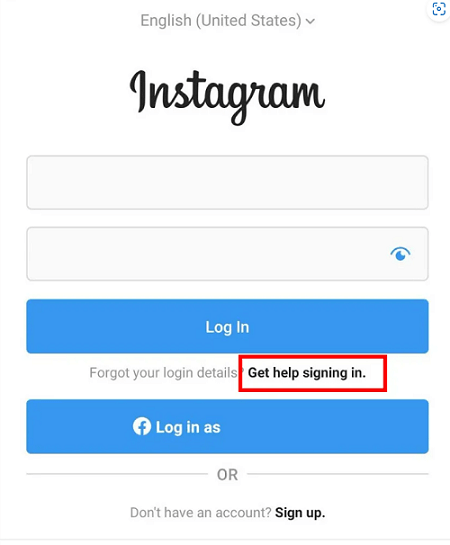 3. Next, click the Get help logging in option, or Forgot Password option again
4. Type in the details of your account, click Next
5. Then, you can try clicking the Need More Help button
6. A login link will be sent to your phone through SMS, so better check it
7. Click the link sent in the SMS, and follow the instructions carefully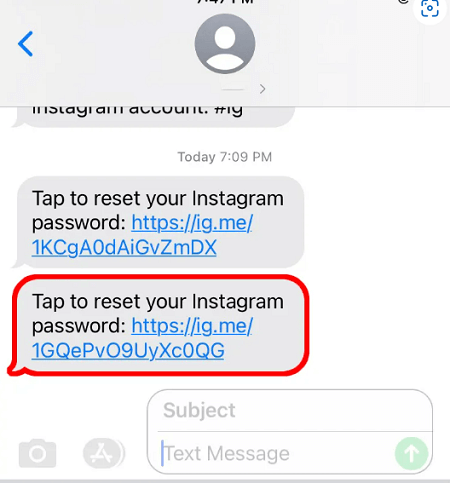 2. Confirm your identity on Instagram
To make your that you're the legitimate owner of the account, you have to do the account verification. Instagram stated that they have a way to verify users by using video calls. But before doing so, you can contact Instagram support and tell them about the situation.
The video verification can be accessed by clicking the link we provided: Get Help from Instagram
This is the page that will tell you everything you need. So, click the button to do the video verification, and follow the steps carefully.
3. Ask for support from Instagram Team
As part of the solutions on how to recover hacked Instagram account, you can also ask the support from Instagram Team. The team will help you out by asking you about the situation and then detailed information about your account. Usually, they will provide a good list of methods you can try to retrieve your account, which is similar to what we've just explained to you above.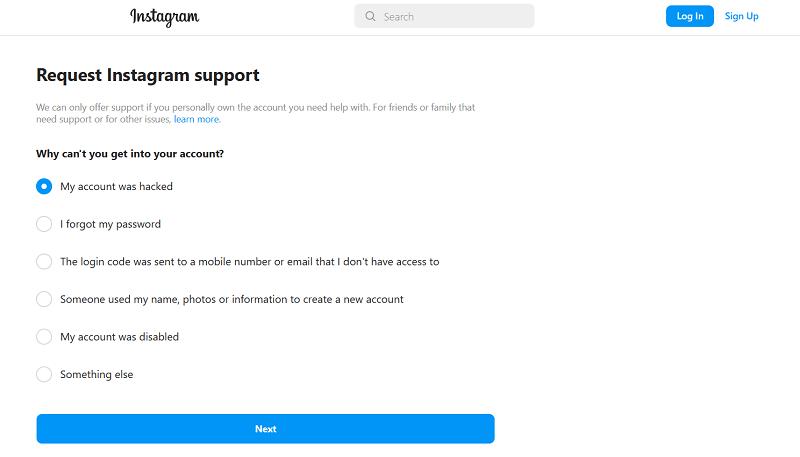 So if you are ever in need, click this link
Part 3: How to Protect Instagram Account From Being Hacked?
After successfully getting your account back, now it's the best time to improve your account security by doing the additional steps. No need to worry, we only want to provide the simple ones.
Enable Two-Factor Authentication
The first method is by using the 2FA application. By using these apps, you will get stronger security since every login will require you to do the verification through the 2FA app. Although the process might be a bit longer, it'll always be worth the time.
Do not Open the Phishing Page
Most hacking cases are due to phishing, which is the common method in hacking. So if anyone sends you a link that looks really suspicious, don't immediately click it. Instead, check it out first.
Update Your Passwords Regularly
Creating complex passwords is mandatory, and it's even more important to change it regularly. Change your password on a regular basis to keep your account safe.
Tips: How to Hack Someones Instagram [Have a Try]
Has your Instagram account been hacked? Has your privacy been snooped on? And are you upset because of it? Would you like to get into someone else's Instagram and see for yourself? Give it a try, now FamiGuard Pro can help you do just that, and the process is very simple and only requires you to have physical access to the target phone!
FamiGuard Pro
Rate: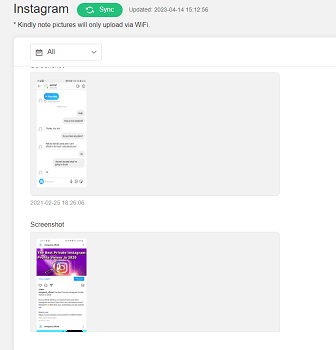 Here is how to use it:
Step 1: Create your account for FamiGuard Pro for Android
Step 2: Download the Instagram-hacking App from the given address
Step 3: Set it up on the target smartphone.
Step 4: Log into FamiGuard Pro for Android online dashboard, then choose "Social Apps" and "Instagram" to monitor all kinds of activities on target phone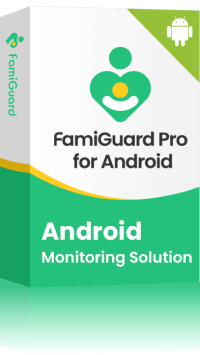 Amazing Features of FamiGuard Pro for Android
Monitoring Social Media Apps: Viewing messages or pictures on WhatsApp, Tiktok, Facebook, Instagram, Snapchat, Viber, WeChat, and more

Keylogger Feature: It has a keylogger feature that records everything typed on the keyboard.

Stealth Mode: No app icon appears on the target phone and the monitored person will not detect that you are spying on his Instagram account.

Remote Control: You can view his or her Instagram messages and pictures remotely, without touching the target phone. 
You may also be interested in:

By Tata Davis
professional in software and app technology, skilled in blogging on internet
Thank you for your feedback!