Question:
Is It Possible to Log into Someone Else's Facebook Account without Them Getting a Notification?
The answer is Yes! It can be frustrating when you want to log into someone's Facebook Account and find that they have their privacy settings turned up so high that you can't see the login page.
So, how to log into someone's facebook without them knowing? Don't be worried, there are a few ways that you can get around this and log into their accounts without them knowing. In this article, we will walk you through the steps of logging into someone's Facebook account, whether they have forgotten their password or if they have blocked you from seeing their profile. Let's get started!
Part 1: How to Log into Someone's Facebook Account? [Official Solution]
Official Way:

Reset Their Facebook Password to Get into Facebook

Still can't find their password? If you know the email address linked to their Facebook accounts, you can reset their password by going to the Facebook Login Page.

Step 1: Click the "Forgot Password?" and follow the instructions

Step 2: Log into their email accounts associated with the Facebook account and wait for the verification code

Step 3: Once your identity has been verified, you will be asked to create a new password for the Facebook Account

Step 4: Then, you can log in other people's Facebook using the new password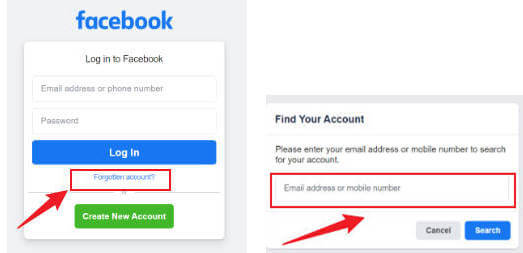 Attention:
In this way, you may trigger the security alert. The account owner will receive a message in the Notifications section that says "An unrecognized device recently attempted to access your account. So, be careful in adopting this method.
As for how to avoid triggering a security alert and how to log into someone's Facebook without them knowing, the next part will tell you the answer!
Part 2: How to Log into Someone's Facebook without Them Knowing?
Way 1:

FamiGuard - the Easiest Way to Log into Someone's Facebook Secretly

The methods listed above have their downsides and may lead you toward a worse situation. They aren't 100% suitable for all situations. Therefore, we have something for you to let you view someone else's Facebook instantly without any risk of being detected.

FamiGuard Pro for Android, an Undetectable and Realtime Facebook Monitoring App, protecting and tracking your beloved. With this app, you can easily log into other people's Facebook with simple steps.

Once this app is installed, it can help you log into or monitor other people's Facebook accounts anytime or anywhere. More importantly, with FamiGuard Pro for Android, other people will never know that their Facebook accounts have been logged by a third person.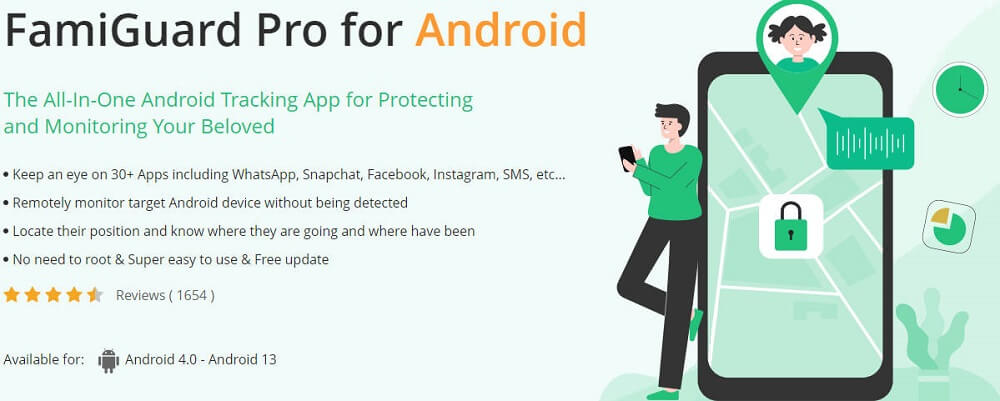 So, Wanna Try?

3 Steps to Log into someone's Facebook with FamiGuard!

Step 1: Create your Account for FamiGuard Pro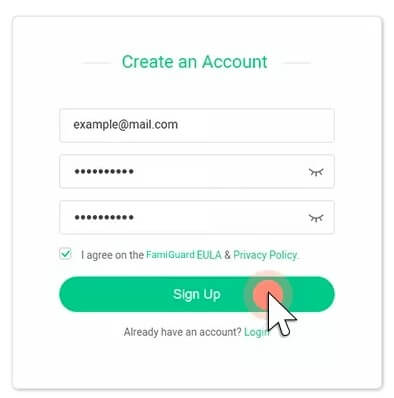 Step 2: Download the FamiGuard Pro app from the given address and set it up on the target smartphone.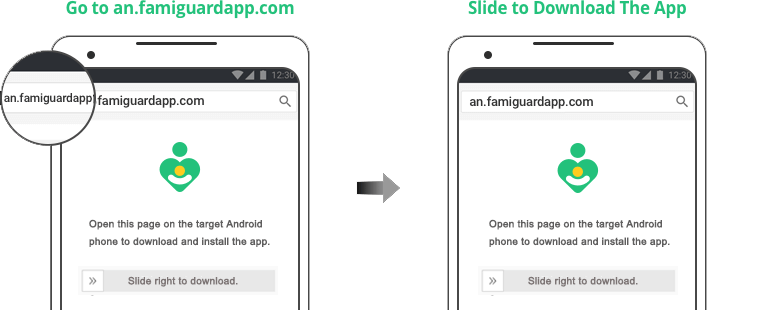 Step 3: Log into online dashboard and Click Keylogger and choose Facebook to see their accounts and passwords

Now you can use their Facebook Accounts and Passwords to log into their Facebook without them knowing
Or, You can Monitor Someone's Facebook Activity only Change Step 3:
Step 3: Log into FamiGuard Pro online dashboard and Click Social Apps and then choose Facebook to monitor their Facebook Content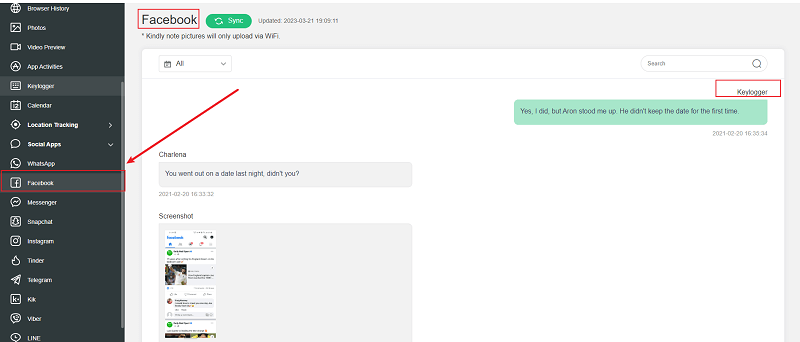 Why Choose FamiGuard Pro for Android to Log into Someone's Facebook Secretly?

Keylogger Feature: It has a keylogger feature that records everything typed on the keyboard, including Facebook Account Passwords and deleted messages from Apps.

Monitor Social App: It allows you monitor more that 30 Apps on target phone including: Instagram, Snapchat, Gmail, Yahoo Mail and more.

Remote Control: It can help you remote control target device to capture Screenshots on Facebook, take pictures and record calls.

Monitor Files:You can view all files (also files on Facebook) on target device including photo album, document, calendar, messages, calls etc.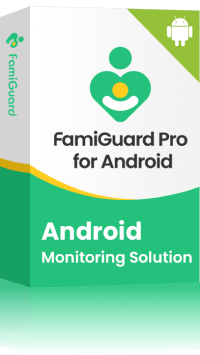 The Ultimate Facebook Monitoring App for You.
Way 2: Check Their Web Browser on Smartphone, PC or Tablet
If the account owners logged into their Facebook on Web Browser, whatever in Smartphone, PC or Tablet, Web browser will keep the data. If they're still logged in, you won't be asked for their credentials, and you'll be able to log into their Facebook and see all their chats.
Way 3: Use One-time Password to Log into Someone's Facebook
If their mobile numbers are already linked to their Facebook accounts, then you can send a text message (SMS) to get a one-time password from Facebook. With that one-time password, you can log into their Facebook successfully. However, this service is only available in a few countries and regions. Check this list to see which mobile carriers support one-time passwords and what number you should use.
Attention:
This one-time password is temporary and can't be used more than once. Keep in mind, one-time passwords are only valid for 20 minutes, then they'll expire.
FAQ: Hot Questions about How to Log into Someone Elses Facebook
Q1: What Is the Punishment for Breaking into a Facebook Account?
Most of the time, you will receive an account security alert from Facebook and get banned permanently or for a certain period of time but nothing too serious.
Q2: If I Reset Someone's Password, Can He Still Use this Account or not?
Facebook will send the account owner an email stating that his password has been reset. They can get their account back from that email.
This All-In-One Android tracking app allows you to keep an eye on 30+ apps including Snapchat, Instagram, WhatsApp or Telegram, etc; remotely monitor target Android devices without being detected and locate their position and know where they are going and where have been.
You may also be interested in:

By Tata Davis
professional in software and app technology, skilled in blogging on internet
Thank you for your feedback!