Sometimes we are concerned with the status of our relationships and need to verify information to confirm suspicions. Knowing what dirty messages or sneaking around details may be on your girlfriend WhatsApp messages could mean the difference between staying together or getting far away. That is why it helps to have the tools necessary to see what is really happening on WhatsApp. In this post, I will introduce several tools to help you read your girlfriend's message without her knowing. Now, let's move on.
Is it Possible to Read Someone WhatsApp Message without Knowing?
Yes, it is very possible to read WhatsApp messages on devices or accounts that you do not own. We live in a fast-paced digital world where everything you can do online has probably had some workaround created, so you cannot keep secrets from those with the necessary tools. Understanding how to use these tools takes little effort and only a few minutes of alone time with the device you want to observe.
If the time has come for you to check on the "good friend" at your girlfriend's work who always seems to text late at night or verify that a "night out with the girls" really did happen and she wasn't going to meet a secret lover. Here are some of the more well-known methods for how to read girlfriend WhatsApp messages.
Solutions to Secretly Read Girlfriend WhatsApp Messages
This list is meant to inform. We leave the moral, legal, and ethical issues entirely up to you. We just want to make sure you have all the tools at your disposal, especially when faced with an extremely challenging emotional problem.
1. FamiGuard for WhatsApp
This is professional app created to monitor kids' activities and has continued a bit in that market niche. Again, all of those features of watching online activity, keeping location data, and read someone WhatsApp message without knowing is possible for your girlfriend with this app. FamiGuard for WhatsApp is a professional tool to help you monitor someone's WhatsApp info, including message, video, chatting, etc. Let's see how it work on your phone below!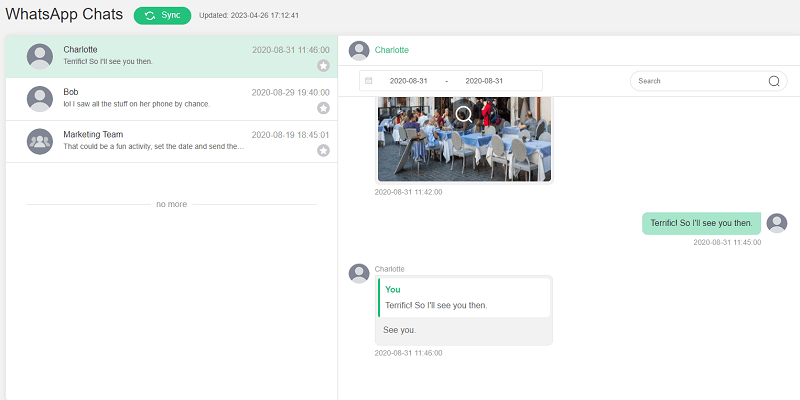 How to Install FamiGuard Pro for WhatsApp:
Create an account on FamiGuard's website, and be sure to select the appropriate program to read your girlfriend WhatsApp messages.
Follow the setup guide the website provides and then finish the settings.


Once you have everything set up, you can then monitor your girlfriend's whatsapp activities through a web or app dashboard.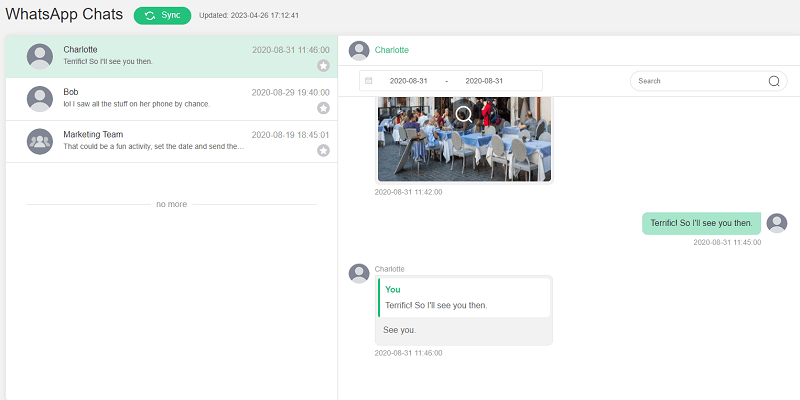 2. EyeZy
It is a professional WhatsApp tracker that allows you to read messages on your girlfriend's WhatsApp without her knowing. This app has an incredibly easy-to-use interface that lays out the information and details of your girlfriend's device while she is on WhatsApp and several other programs and websites. There is no jailbreak required, and it works with both Android and iOS devices.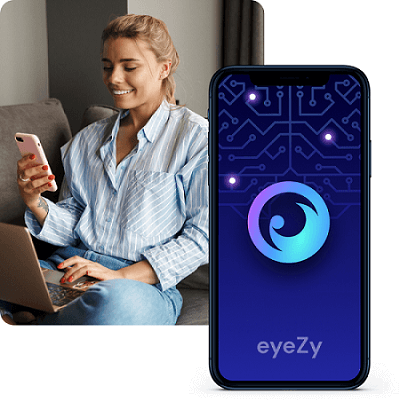 Create an account on the website and sign up for a plan.
Use the device you wish to monitor and download the program from EyeZy's website.
Open the application and log in to your account.
Make sure your account is registered and enter stealth mode in the app, so you remain undetected.
3. mSpy
This WhatsApp tracker app is designed for monitoring. You can get more than 25 different features to monitor someone's mobile activity, including location data, keylogger, screen recorder. With the Enter Stealth Mode, no one knows what you are doing. This solution works with iOS and Android and it has a powerful function can help you pull up deleted messages.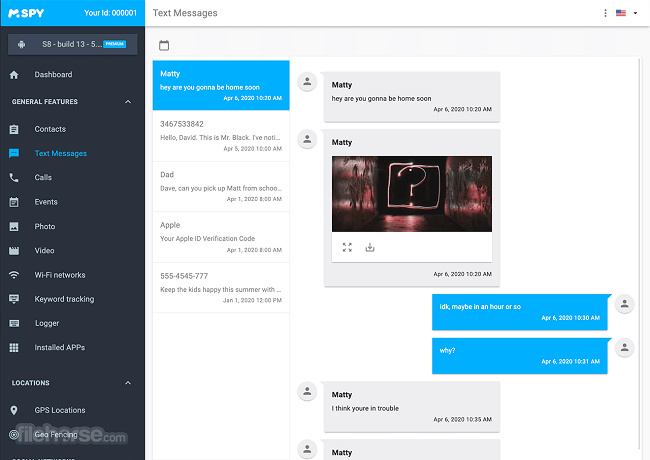 Visit the mSpy website and create an account. Then select the type of device you will be monitoring.
Purchase a payment plan and fill out your purchase details. Then use the device you wish to monitor and download the app.
Log in to the app and enter stealth mode.
Log in to your mSpy Control Panel from a web browser and read someone's WhatsApp message without them knowing.
4. SpyBubble
SpyBubble was created to monitor kids' activities by parents concerned about what their little ones may be watching on YouTube or if they are talking to online predators. Luckily, the same technology can be leveraged to view your girlfriend WhatsApp messages just as easily. This app runs in the background and records all of your target's device online activity. You can tell they have revamped their marketing from the image of a woman cheating on their website.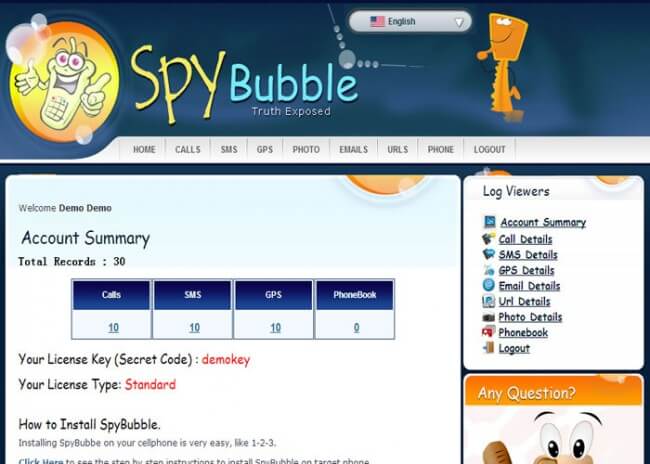 Visit the SpyBubble website and create an account.
Once you have an account, use the device you wish to monitor to download an application.
If you have an Android, you can install the app, log in, and set it to stealth mode.
If you have an iPhone, you will need the iCloud credentials of your target. No installation of an app is required.
Conclusion
Every relationship is going to be different, and things can get tense quickly whenever you suspect your partner is cheating on you. Luckily there are solutions to learning all the details and truth behind their possible infidelities. Any of these programs will work effectively for how to read girlfriend WhatsApp messages. They will provide you with the evidence you need to either move on or put your mind at ease.
You may also be interested in:

By Tata Davis
professional in software and app technology, skilled in blogging on internet
Thank you for your feedback!