who doesn't love birthdays? Birthdays are the times when people are gathering around you, celebrating the newer you who's one year older than before. Asking people directly about their birthdays may leave a somewhat bad impression on you. If you're close to somebody, let's say your best friends, simple things like birthdays should always be known.
But let's be real here. Dealing with work, studies, or school stuff will sometimes make days like these easily forgotten. But you don't have to be in an awkward situation because you can always know your best friend's birthdays through Snapchat. Here's how to find someone's birthday on Snapchat: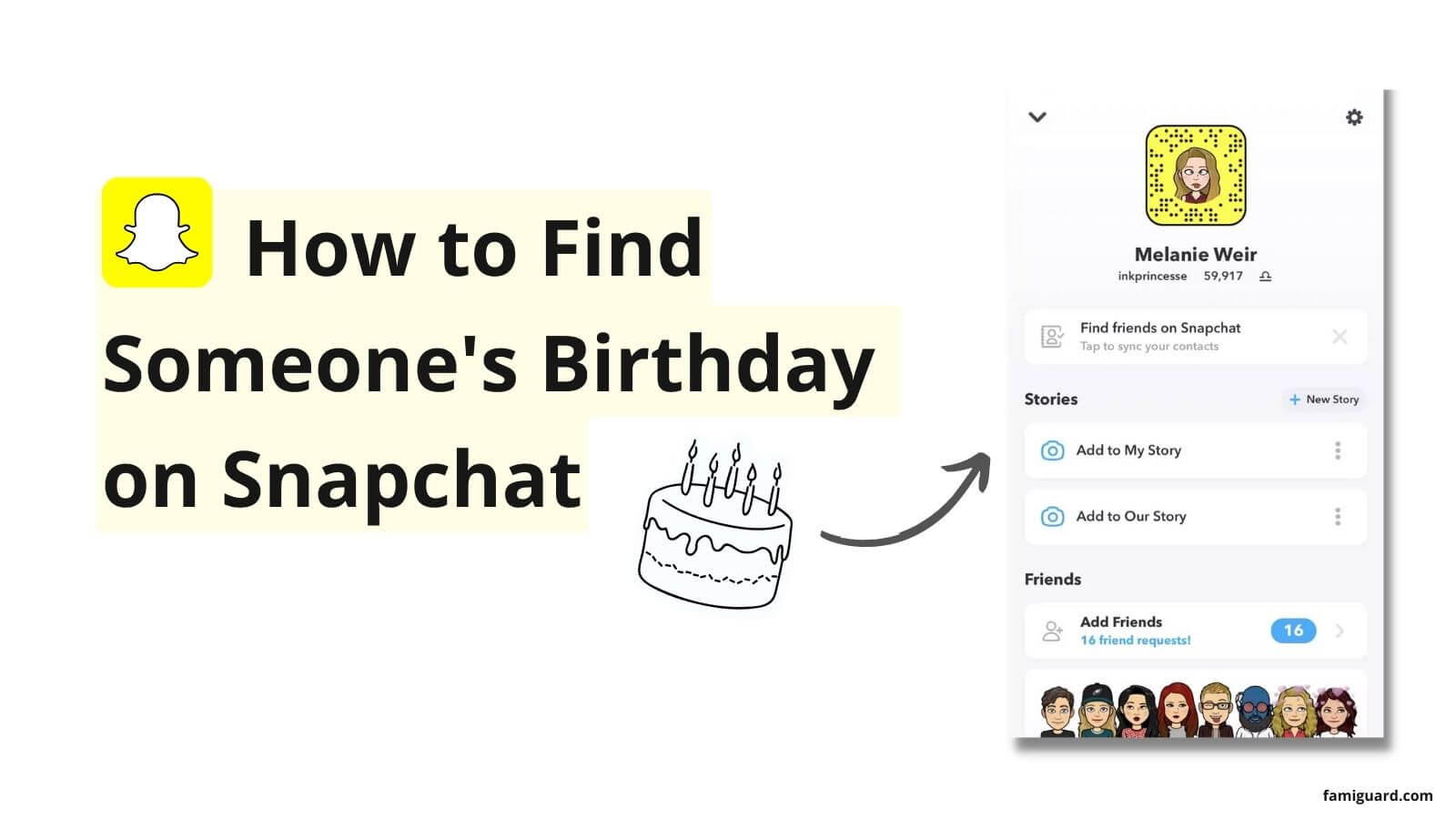 Part One: One absolutely Effective Way to Find Someone's Birthday on Snapchat
FamiGuard Pro for Android is an all-in-one tracking app for Android that can be used to watch over your loved one. You can covertly monitor a target Android device while keeping an eye on more than 30 apps, including WhatsApp, Instagram, Facebook, LinkedIn and so on.
With FamiGuard Pro for Android, you can know all activities happened on their social apps. Therefore, FamiGuard Pro for Android can also help you record and find someone's birthday on Snapchat.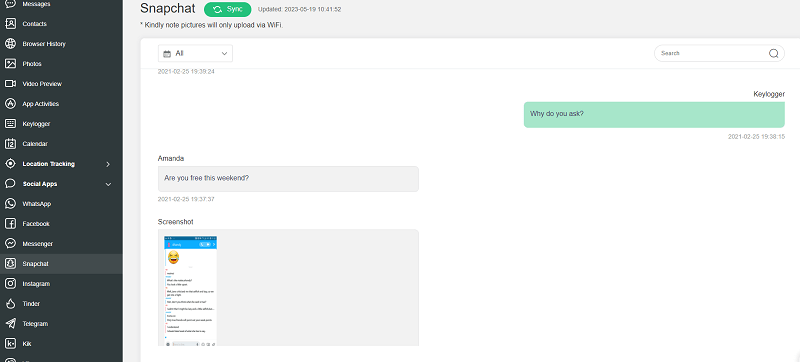 How to Use FamiGuard Pro to Find Someone's Birthday on Snapchat?
Since FamiGuard Pro for Android can monitor more than 30 apps and record all activities happened on them, it can record all messages or pictures on Snapchat. That being said, if someone mentioned his birthday in Snapchat messages, posts or stories, you can know in time and check this information at any time! To find someone's birthday on Snapchat, follow these steps!
Step 1: Create your account for FamiGuard Pro for Android
Step 2: Download the FamiGuard Pro for Android App from the given address
Step 3: Set it up on the smartphone.
Step 4: Log into FamiGuard Pro for Android online dashboard and Click Social Apps and then choose Snapchat to check some useful messages, posts or notifications. Some of them may helpful for you to find someone's birthday!
Time-limited Discount: Enter the Coupon Code FGAR10 to Get 10% OFF
What else can FamiGuard Pro for Android Do for You?
Location Tracking: You can track cell phone location in real-time, view location history and can also get alerts?after setting geo-fences

Phone File Viewing: With FamiGuard Pro for Android, you can monitor messages, call logs, contacts, keylogger, photos and browser history on the target phone at any time

Monitoring Social Media Apps: Viewing messages or pictures on WhatsApp, Instagram, Snapchat, Facebook, Viber, WeChat, and more

Remote Control: Recording phone calls, capturing screenshots and taking secret photos in remote control mode

Keylogger Feature: It has a keylogger feature that records everything typed on the keyboard, including Facebook Account Passwords and deleted messages from Apps.
Part Two: 4 Simple Methods to Find Someone's Birthday on Snapchat
In this part, we will introduce four common and simple methods to you, helping you checking someone's birthday on Snapchat. All these four have been tried and proven by us, therefore, you can use them without any doubt!
Way 1: Find out Someone's Birthday with Snap Minis
In order to know how to find out someone's birthday on Snapchat, the platform has provided a feature that can make it easier to notice your friends' birthdays. It's called Birthday Mini, and anyone may easily use it right from their own devices.
See this as a tool that's able not only to tell you about someone's birthday but also to create personal messages for them. The feature will allow you to use the special birthday snaps with your friends. When someone else sees your snaps, they can also join in the Mini as well.
Although the feature seemed to be so simple at first, it's actually pretty useful as a reminder. Not all social media or chatting apps have something like this. It's a really meaningful addition despite the simplicity.
To send someone birthday snaps through Mini, here's what you need to do:
Step 1: First, open the Snapchat app installed on your phone and Select Chat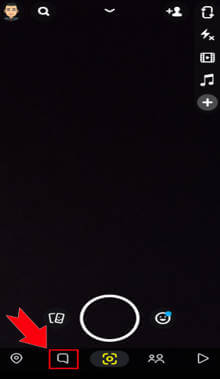 Step 2: Tap a friend from the history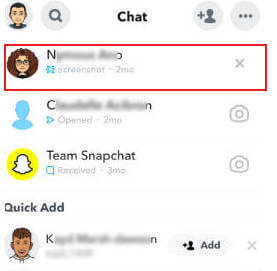 Step 3: Select the rocket icon on the bottom

Step 4: Choose Minis, and then birthdays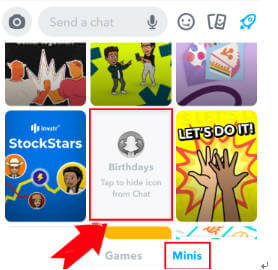 As you may see, the steps are so simple. By opening the birthday page, you're able to also send them the birthday snaps.
Attention: If the Birthday Page can't generate data for some of your Snapchat contacts, they haven't granted the app permission to use that information
Way 2: Know Someone's Birthday with a Cake Emoji
Again, it's another small addition by Snapchat, but definitely valuable. Things like this are what people love about Snapchat. The platform could simplify things that can make the whole experience much better.
The cake emoji is another feature that can be a solution to how to check someone's birthday on Snapchat. This emoji will appear on someone who's having a birthday.
Emojis on Snapchat are what make the platform more unique than others. These emojis will appear on your chats as a sign to show how close you are to a person. They are determined by several factors, including the duration, frequency, and how you usually engage with the person you chat with.
If the cake emoji appears right next to your friend's profile image, that means it's their birthday! With them for the best by directly sending personal chats to them or creating Minis dedicated to their birthdays. The emoji will disappear on the next day, so make sure to notice it before it's too late!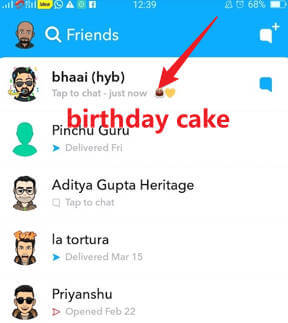 Way 3: Find Someone's Birthday with Birthstone in Their Profile
The next solution how to find people's birthdays on Snapchat is by looking at the Charms, specifically the Birthstone charm.
What we love about Snapchat is its creativity in showing people's relationships through emojis, Minis, and Charms. Similar to the achievements in video games, charms are signs of your virtual relationship with somebody. Let's say you've been talking a lot with your friends through Snapchat. Not for long, you'll get the Gold Heart Charm, which indicates the best friend's relationship.
If you don't have any Charms at the moment, don't stress it out, as you may gain some naturally. Amongst the most popular Charms people always look after, like Zodiac Sign Charms, there's also the Friend's Birthstone Charm, which will appear when somebody registers their birthday on Snap.
So, if you're wondering about somebody's birthday, especially for people who are close to you, feel free to take a look at the Charms to find the Birthstone charm.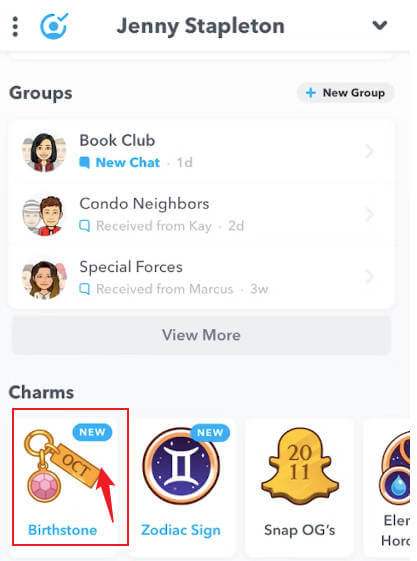 Way 4: Find Someone's Birthday with Snap Story
If you're looking for an answer to how to find out someone's birthday on Snapchat, one of the best ways to know about someone's birthday is by looking at their stories. Similar to the other popular social media apps, Snapchat also has the feature to create and share stories that will disappear in 24 hours.
When celebrating a birthday, people will usually post about it in their stories. So, if you happen to look at one of their birthday stories, be sure to show your excitement as well, especially if the person is your best friend or somebody close to you.
To watch a story on Snap, here are the steps you need to do:
Step 1: Open the camera on Snap, select Friends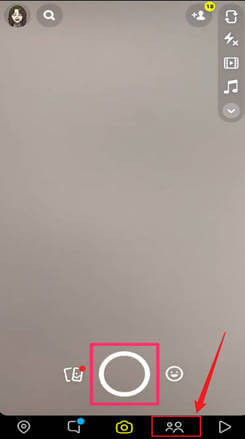 Step 2: See all the stories created by your friends
Step 3: Tap one of them to watch the story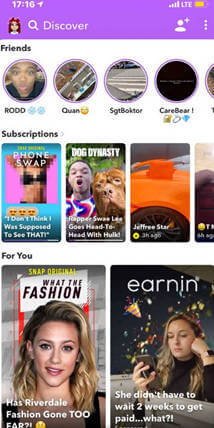 Conclusion
Are you still afraid of forgetting your best friends' birthday? However, there is no need for you to worry about this thing, because you can always know your best friend's birthdays through Snapchat! Try out those four common and simple methods mentioned above to find out your friend's birthday. If those four fails to help you for some reasons, then you can try to turn to FamiGuard Pro for Android, which can make you easily find people's birthday on Snapchat. All in all, you are the person who make final decision, it is entirely up to you.
FAQs: Hot Questions About How to Find Someone's Birthday On Snapchat
If you still have some questions in your mind, hopefully, these will answer them:
Question 1: How do I See Upcoming Birthdays on Snapchat in 2022?
Snapchat actually has so many ways to look for someone's birthday. First, you have the Minis. Second, the cake emoji, and third their Stories.
Question 2: Where Are the Minis on Snapchat?
Minis is the feature to send personalized snaps to someone. If it's Birthday Minis, you'll send personal birthday messages to them.
Question 3: Does Birthday Cake on Snapchat Mean It's Their Birthday?
It means that it's the day of someone's birthday. If you see an emoji like this right beside your friend's profile image, ensure to make a good wish for them.
Question 4: Does Snapchat Notify Everyone When It's Your Birthday?
Users can always see their friend's birthdays through the Birthday page. Snapchat will list all the upcoming birthdays for you to see. Remember, Snapchat is only providing a list, not notifications.
You may also be interested in:

By Tata Davis
professional in software and app technology, skilled in blogging on internet
Thank you for your feedback!