Forgetting someone's birthday is common, but when they confront you about it, the situation can quickly become awkward. To avoid such instances, it's important to have access to platforms that can help you stay informed about important dates.
Today, we will introduce a way to find or know someone's birthday that you could never imagine. It is checking someone's birthday on LinkedIn. LinkedIn is usually regarded as an app for seeking jobs or recruiting staffs. However, it can also offer some useful information to find other people's birthday! So, how to find someone's birthday on linkedIn, read on to discover how!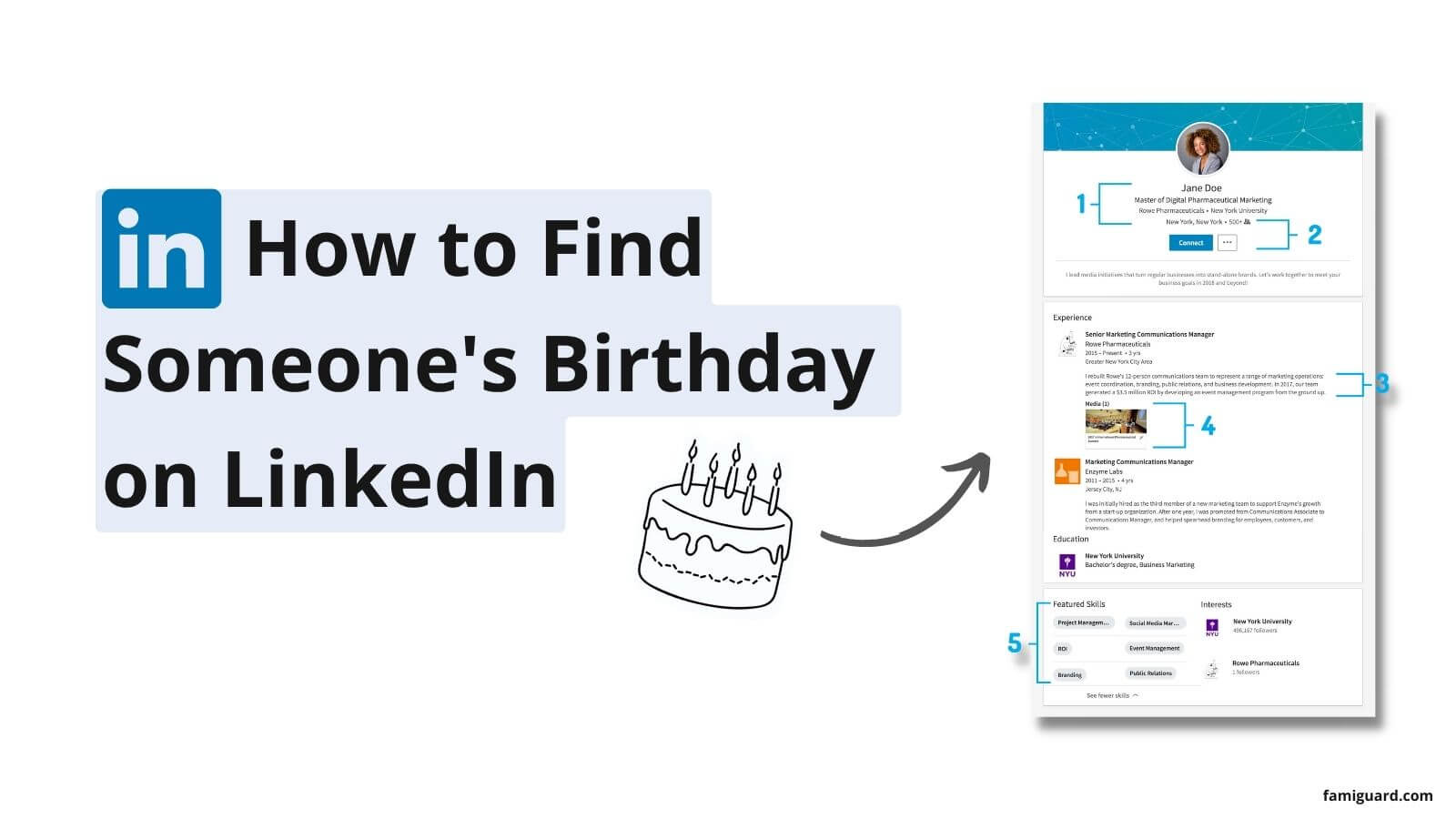 Table of Contents
Method 1: Check Someone's Birthday on LinkedIn Personal Profile
There are two different ways to check birthdays on LinkedIn. First, via reading the contact info, and second, through the notifications.
For now, let us start with the first method. Similar to popular social media platforms today, LinkedIn also offers the users two ways to create their account. The user may create the account normally to be a public account, or use another to create a private account. As you may know, the public accounts will be visible to the other users, while private accounts will remain secret. Since you want to check someone's birthday through the profile, you may visit their accounts directly.
However, please note that this method will work only for public accounts. The user will decide whether they want to put their personal information, including the birthday, to the public or not. If they enable the feature, you can see their birthday right on their profile. Here's what you need to do:
Step 1: First, enter LinkedIn with your credentials, and use the search bar to look for your friend's username

Step 2: Check the Contact Info
Step 3: Right from the newly opened window, you can see the birthday of the particular person. Now if you want to always remember the date, make sure to mark it on your calendar.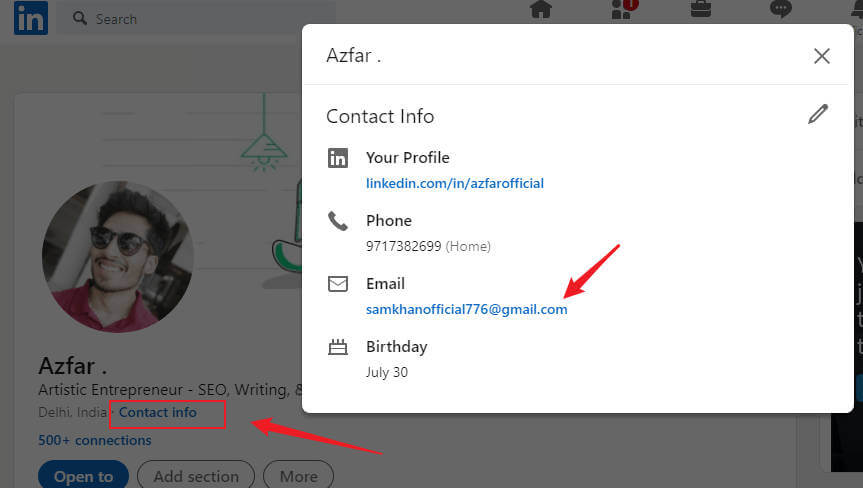 Method 2: Find out Someone's Birthday with LinkedIn Notifications
Another option to solve how do you find someone's birthday on LinkedIn is LinkedIn notifications. Yes, if you enable to function, you'll be able to see your friends' birthdays on LinkedIn. To do that, we must enable the notification first.
1. How to Turn the Birthday Notifications On
Step 1: Find and click the Notification tab on the upper right side of the page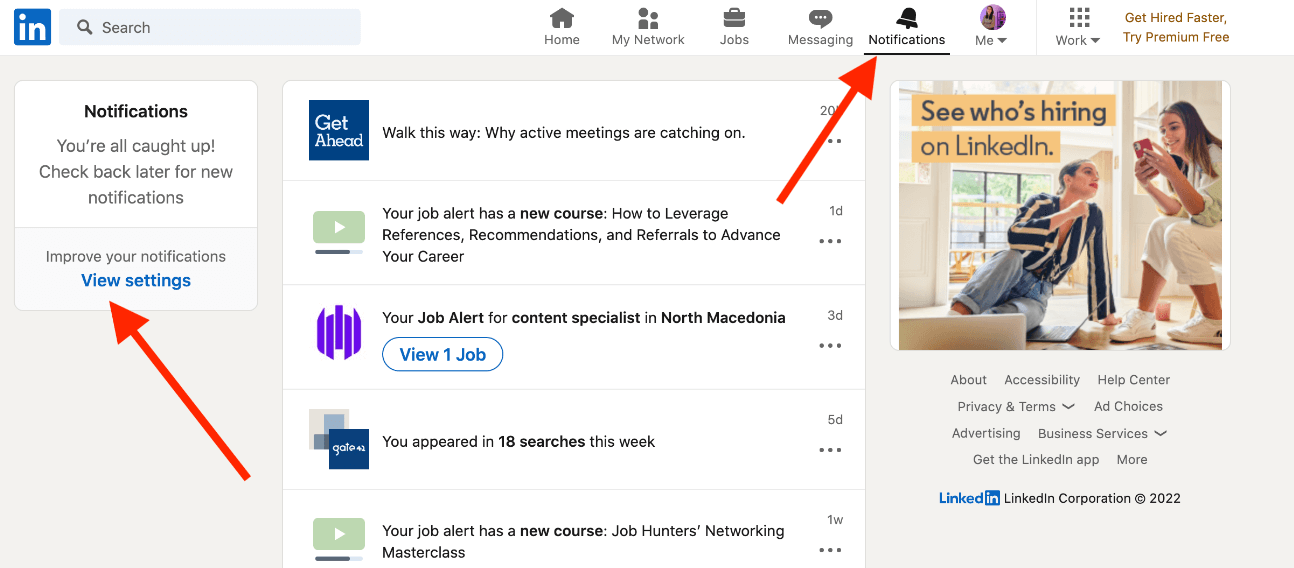 Step 2: Select View Settings to open the Communication Settings, and then choose Birthday in Your Network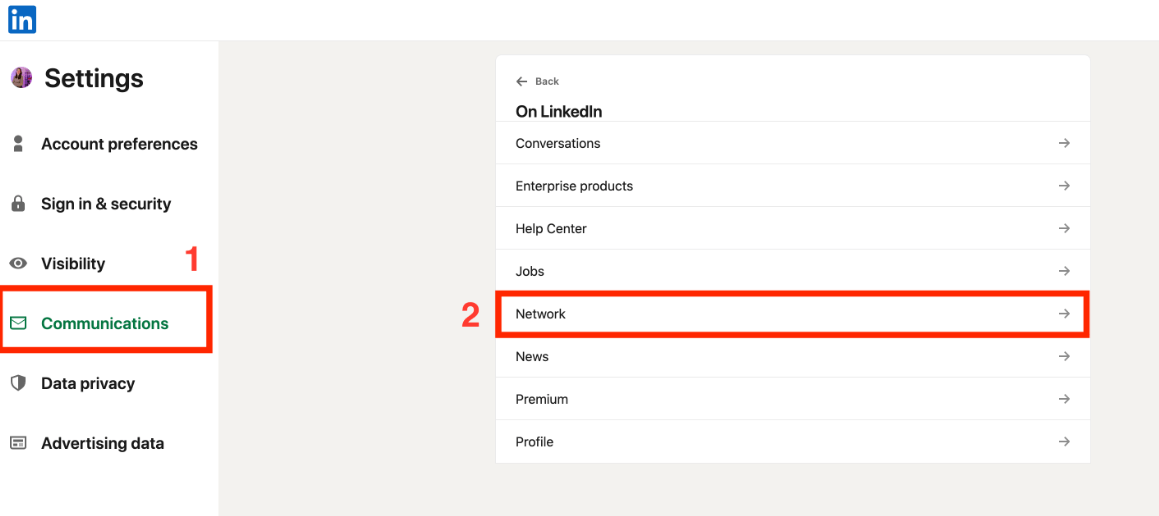 Step 3: See the option, and turn it on

2. How to Check the Birthday Notifications
After you turned the option to ON, now you are able to see your friends' birthdays on LinkedIn. Here's how to do that:
Step 1: Select the notification or bell icon on the upper right of the page
Step 2: Now you can see the birthdays by seeing at the tab that says "see who is celebrating"
Step 3: Click the button, and see who's celebrating their birthdays today

Tips: Why not Try a Easier Way To Know Someone More than Birthday?
First, FamiGuard Pro for Android can also record messages that you have received or calls that you have answered. If the users have received some Birthday SMS, FamiGuard Pro for Android will record it and present it for you. With these birthday Messages or calls provided by FamiGuard Pro for Android, you can clearly know their birthday and send birthday messages to them in time!
Besides, FamiGuard Pro for Android is an All-in-one Monitoring App for Android that can be used to watch over your loved one. You can covertly monitor a target Android device while keeping an eye on more than 30 apps, including Tiktok, Facebook, Instagram and so on. With this app, you can know all activities happened on their social apps and know someone more than birthday!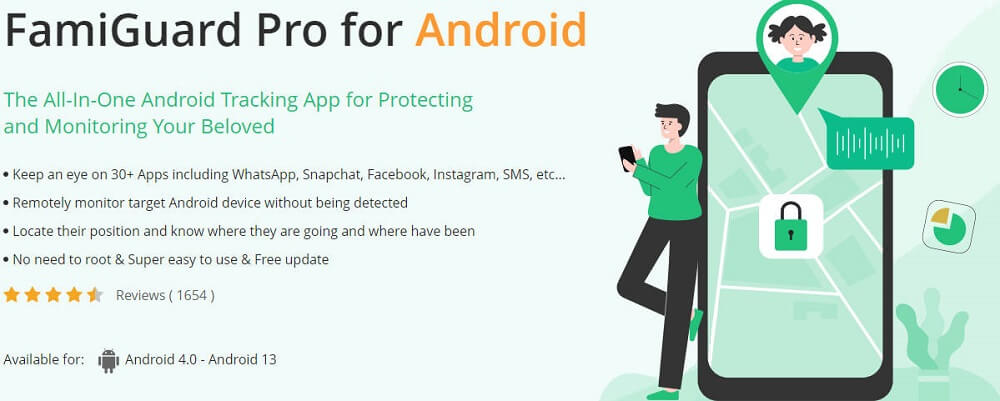 So, Wanna Try?

3 Steps to Get More Information about Someone Else with FamiGuard!

To find someone's birthday with FamiGuard Pro for Android, follow these steps!

Step 1: Create your account for FamiGuard Pro for Android

Step 2: Download the FamiGuard Pro for Android app from the given address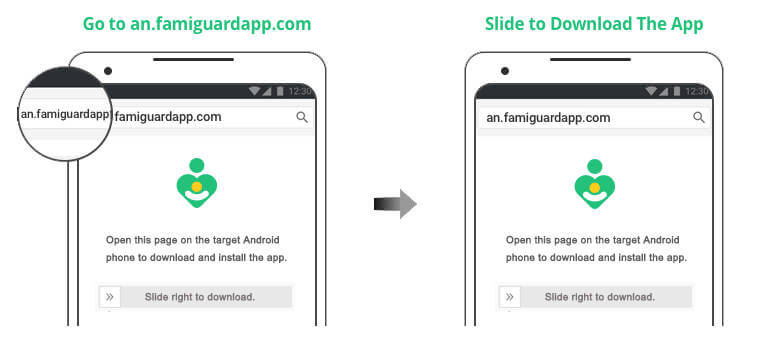 Step 3: Set it up on the target smartphone

Step 4: Log into FamiGuard Pro for Android online dashboard and Click "Phone Files" and then then choose "Messages" or "Call Logs" to check some useful text message or call history. Some of them may helpful for you to find someone's birthday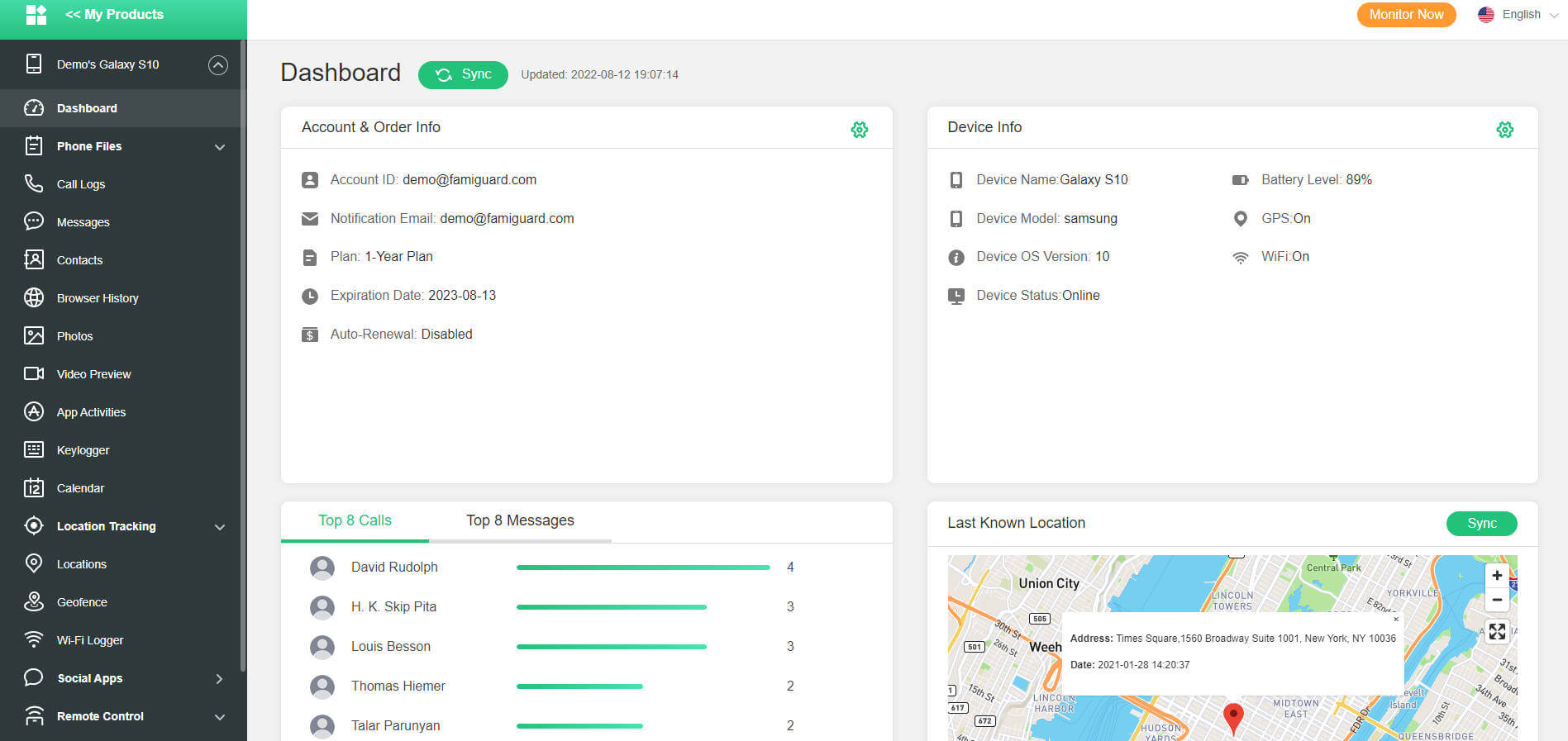 What else can FamiGuard Pro for Android Do for You?
Location Tracking: You can track cell phone location in real-time, view location history and can also get alerts after setting geo-fences

Phone File Viewing: With FamiGuard Pro for Android, you can monitor messages, call logs, contacts, keylogger, photos and browser history on the target phone at any time

Remote Control: Recording phone calls, capturing screenshots and taking secret photos in remote control mode

Keylogger Feature: It has a keylogger feature that records everything typed on the keyboard, including account passwords and deleted messages from Apps.
FAQ: Hot Questions about Finding Someone's Birthday on LinkedIn
Question: Can You See Bday on LinkedIn?
Yes, like we've just mentioned above, you can check someone's birthday by either using the notifications, and checking their profile
Question: How Do I Change My Date of Birth on LinkedIn?
To change your birthday, you need to navigate to your profile page, and navigate to the contact info. An edit profile or edit contact info will pop-up, and you can use it to change your profile details, including the birthday.
Question: How Do I Turn off the Notification of My Birthday to Others on LinkedIn?
If you want to remain secretive about your birthday, Linkedin actually makes it possible to do so. Everyone will receive notifications about your birthday if they turn the option for birthday notification to ON. However, what you can do is to change your birthday, so the actual date will be always hidden.
You may also be interested in:

By Tata Davis
professional in software and app technology, skilled in blogging on internet
Thank you for your feedback!