We all want to know that our loved ones are safe, whether they are kids heading off to school or elderly family members going about their day.
While we can't be with them every step of the way, a good family locator app can help us keep track of their location and make sure they are where they're supposed to be.
One such family locator app is T-Mobile FamilyWhere. In this article, we'll take an quick look at T-Mobile FamilyWhere phone tracker app, how it works, what it can do and whether or not it's worth purchasing.
Table of Contents
Part 1. T-Mobile FamilyWhere Phone Tracker Review
The T-Mobile FamilyWhere app is a pretty decent location-tracking option, but what exactly do you get with this app? Let's find out!
1. What is T-Mobile FamilyWhere Phone Tracker
The FamilyWhere is a phone tracking app designed specifically for customers of the T-Mobile carrier. It allows you to track the whereabouts of your loved ones on a map and get real-time notifications about their location.
The app uses GPS and other network technologies to accurately track down the location of your phone. Plus, you can use it to find out the current location of any lost or stolen phone.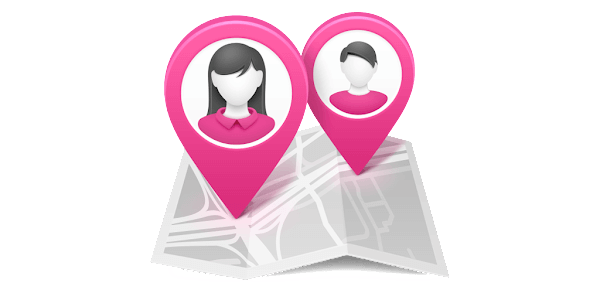 2. Features of T-Mobile FamilyWhere Phone Tracker
Track your devices through the app or T-mobile.com website

Locate a device linked to your T-Mobile account at any time

Schedule & send automated location updates by SMS or email

Family members can share real-time locations via text message

Quickly locate the phones without GPS or additional software

See the last 7 days of location activity for your FamilyWhere account

Fun emoticons make the location tracking for kids more easier
3. Pros & Cons
Pros

30-day free trial for new users

Up to 7 days of location history

Track up to 10 numbers per account

Share location via text messages

No GPS or extra software required
Cons

The app is only available for Android devices at this time

Only devices connected to T-Mobile's network can be located

Doesn't provide exact location (It's based on nearest cell tower)

Anyone can easily trick the T-Mobile FamilyWhere app
4. User Guide of T-Mobile FamilyWhere Phone Tracker
Getting started with T-Mobile FamilyWhere can be a bit of a challenge for some users, but we've made it as easy as possible with this step-by-step guide.
Sign Up Process:
Step 1: Log in to your T-Mobile account, then click "My account."
Step 2: From here, navigate to Profile > Family Controls > FamilyWhere > Get Started.
Step 3: Fill in the required information and accept the "Terms of Service".
Step 4: Select the phones you want to locate, give them names, and then click "Done."
Adding a Family Member:
Step 1: Download the FamilyWhere app from the Play Store, and then go to the app menu.
Step 2: Go to My Settings > My Family, and then select "Add Family Member."
Step 3: Allow access and then pick the phone number associated with the Family Member.
Step 4: Enter a name and then click "OK."
5. Pricing
The T-Mobile FamilyWhere app comes with a free 30-day trial, after which you'll need to pay $10 monthly for continued use.
Part 2. The Best Alternative to T-Mobile FamilyWhere Phone Tracker - FamiGuard Pro for Android
The T-Mobile FamilyWhere app is a great option for tracking the location of your loved ones, but it's not the only one. It has many limitations, and it also doesn't offer any advanced monitoring features.
So, If you're looking for a more comprehensive and feature-rich phone tracking solution, we recommend Famiguard Pro for Android .
1. What is FamiGuard Pro for Android
With FamiGuard Pro, you can keep tabs on the phone activity of your loved ones without them knowing. In addition to tracking GPS locations, it can also set up geofences, so you can receive alerts if your child moves outside the range you set. It also has many advanced monitoring features that can help you better protect your children from cyberbullying/harassment.
The app has made it extremely easy and convenient to protect and monitor your loved ones. Just install the app on the target phone, and then you can monitor it remotely through a web-based interface.
2. Why FamiGuard Pro for Android is the Best Alternative to T-Mobile FamilyWhere Phone Tracker
The T-Mobile FamilyWhere is a very basic tool for tracking the location of your family members on the T-Mobile network. The FamiGuard Pro for Android, though, is a much more comprehensive solution that will fulfil all your needs for monitoring a phone.
FamiGuard Pro offers everything from accurate location tracking to geo-fencing, call and message spying, app monitoring, and more. Overall, it's a well-rounded solution for keeping tabs on your loved ones.
Location Tracking & Geo-Fencing: Keep track of the real-time location of your kids and set up geo-fences to get alerts when they leave or enter a specific area.

Call & Messages Spying: Get access to all incoming and outgoing calls, text messages and even their content.

Apps & Browser Activity: Be aware of what your kids are doing on social media and how they spend their time online.

Remote Control: Take secret photos, record calls directly from the target phone and take screenshots remotely.

View Photos & Videos: View all the photos and videos on your target's phone. You can even download them onto your computer.
3. How to use FamiGuard Pro for Android to Track A Phone
Thanks to the intuitive and user-friendly interface of FamiGuard Pro, tracking a phone has never been easier. Here's a quick guide on how to get started:
Step 1: Visit the FamiGuard Pro's official website or click the"Monitor Now" button, create an account.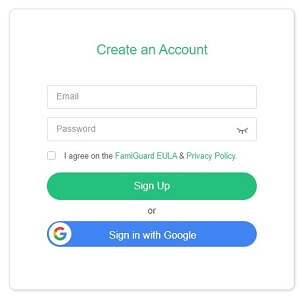 Step 2: Once you complete the purchase, click on the link provided in your email and then follow the directions to install the app on your target's device.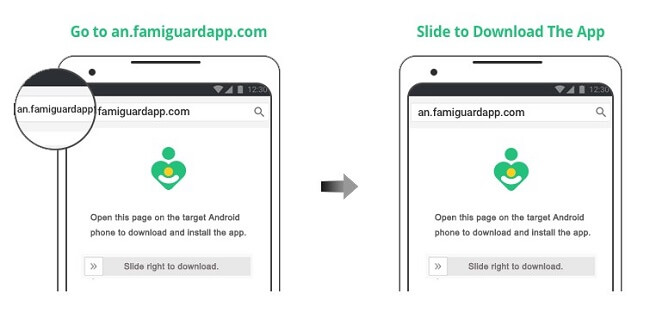 Step 3: Go to the FamiGuard Pro online dashboard and verify your setup. Once you've done that, you can start monitoring from the dashboard.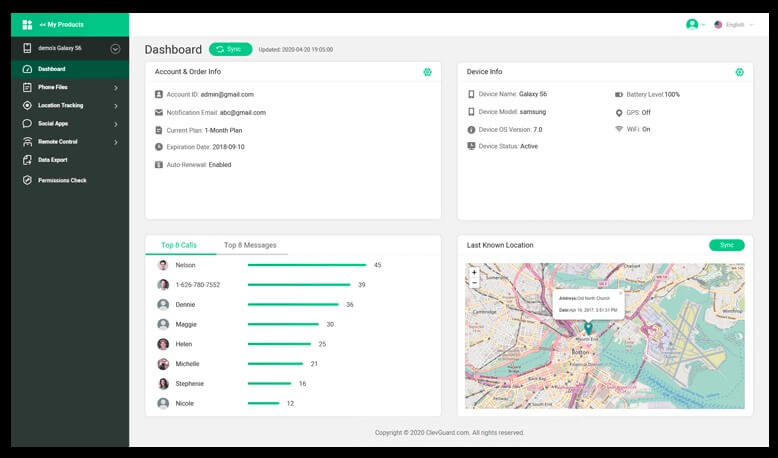 Conclusion
T-Mobile FamilyWhere is a decent family locator app that has some useful features. However, it falls short in several key areas and is expensive compared to other similar apps on the market.
If you're looking for a comprehensive, reliable and affordable family locator app, we recommend FamiGuard Pro for Android. FamiGuard Pro has all the features you need to keep track of your loved ones, plus a few extra bells and whistles, and it won't break the bank.
So, don't wait until it's too late. Download Famiguard Pro for Android today.
You may also be interested in:

By Tata Davis
professional in software and app technology, skilled in blogging on internet
Thank you for your feedback!