Did you know that now you can check boyfriend's text messages for free? So many of us often worry whether our boyfriend is being loyal to us or not. Sometimes our overthinking gets the best of us and we jump to conclusions. So many girls wonder that only if they could check their boyfriend's messages, they would be able to understand what is actually going on. Also, it is always wise to have some proof before confronting the person. So if you are also someone who has had doubts about their boyfriend's loyalty, now you can check boyfriend's text messages for free and finally resolve all your doubts. In this article, we will discuss all the possible ways to check boyfriend's text messages for free.
Table of Contents
Part1. How to Check Boyfriend's Text messages for Free on Android with FamiGuard Pro
The first option to check boyfriend's text messages for free is Famiguard Pro for Android. It is an app for android mobile phones. This really simple to use app can give you access to all social media and communication apps in a person's phone. It is an Android monitoring software that works by installing it on the target Android device, and it allow you to monitor all the data of that Android device online in real time.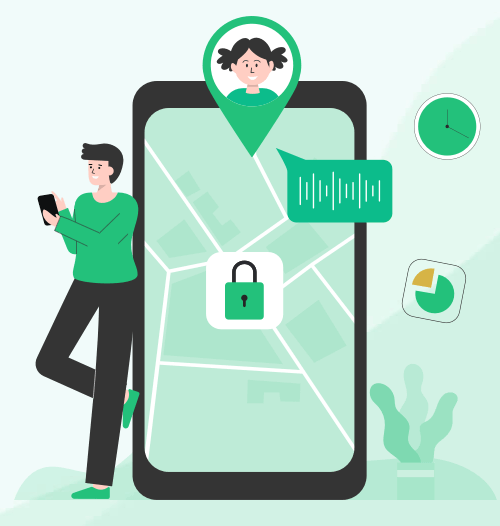 1. Features of FamiGuard Pro
Unlike other apps available in the market, it does not require you to root the phone in order to access all the data.

The app disappears from the phone after the installation so even if the owner of the phone gets suspicious, he will not be able to find the app on his phone.

The built-in GPS and Wi-Fi location tracking technology can track the real-time location of the target device. You will know where they are and you can also set up a geo-fence that will send you an alert if the target exits or enters your selected area.

The incognito mode allows you to record phone calls, secretly take pictures using the target's camera and even capturing screens on target phones.

You will have the authority to access messages, call logs, contacts, web browsers, apps to know the detailed activities.

All app movements and messages on the target device will be recorded, including FB,TW,INS,TK,Snapchat etc.
2. Simple steps to use FamiGuardPro
Step 1: Create your account for FamiGuard Pro by clicking on "Monitor Now" button.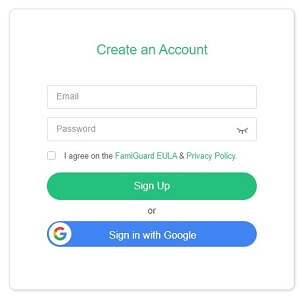 Step 2: Next you should click the Setup Guide button and follow the instructions carefully to complete some necessary configurations on the target Android device.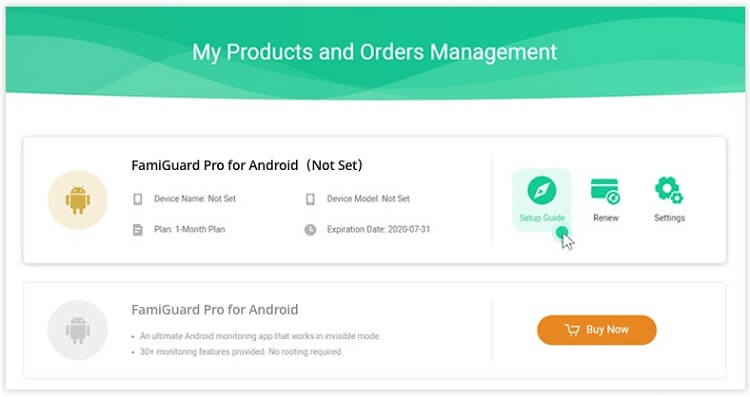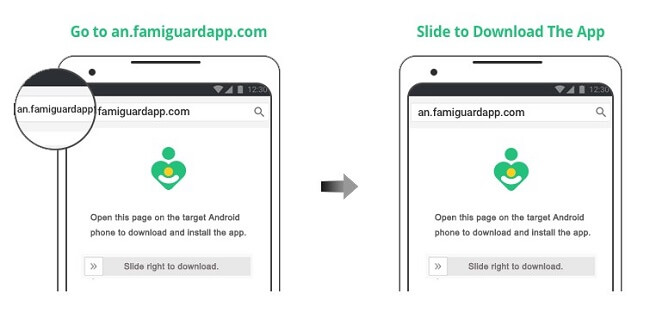 Step 3: After completing the app installation and configuration on the target phone, log into your FamiGuard Pro account on our website. Click on Dashboard to check the phone activities and data.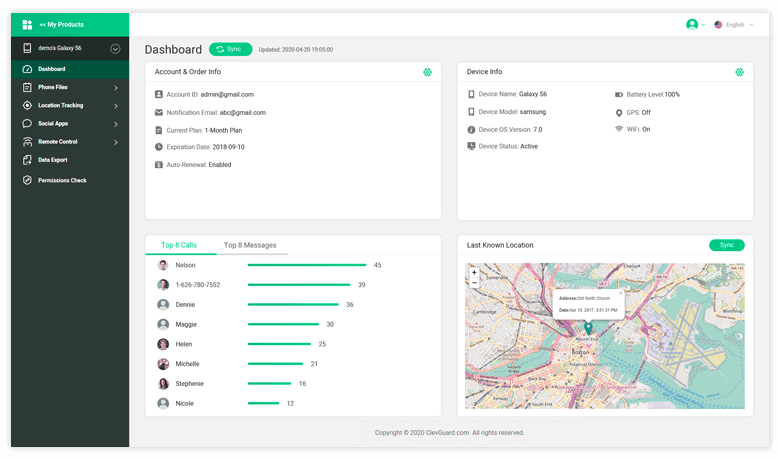 3. Why FamiGuard Pro is the best Android monitor app
FamiGuard is the best Android monitor app because it offers you unique features which you can easily use to check boyfriend text messages for free. Not only does it give you access to multiple ways of snooping on someone but also from the incognito comfort of your own phone. Its built-in GPS and Wi-Fi location tracking technology is really helpful to track someone's live location. Wondering if your boyfriend stalks his ex? You can simple use the geo-fence feature so that you can receive alerts if he ever enters that neighbourhood. Want to have proof before you confront him? Use the app to take screenshots of his chats using your own phone.
Part2. How to Check Boyfriend's Text messages for Free on iPhone with KidsGuard Pro
KidsGuard Pro is another option to check boyfriend text messages for free. This is an  iOs monitoring software that can be used if you have an iOs device.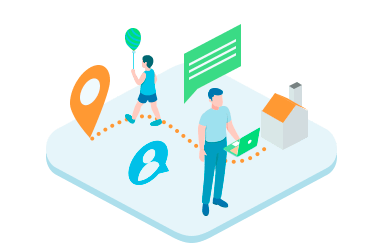 1. Features of KidsGuard Pro
You can recover even deleted data from the phone. This is a really useful feature because most people are quick to get rid of the evidence if they have indulged in some fishy activity.

It allow you to track the browsing history and bookmarks to figure out what links has your boyfriend been clicking on behind your back.

You can remotely monitor the iPhone or iPad without needing a usb connection.

It also allows you to view the content added in Reminders, Calendars, Notes on the monitored iPhone or iPad as these are some places we often overlook while going through someone's phone.

You can access the chat history of some of the less often used apps such as WeChat, LINE, Viber,QQ and Kik to ensure that all your bases are covered.
2. Simple steps of how to use KidsGuard Pro
Step 1: First, you need to register for a KidsGuard Pro account with a valid email address. Thereafter, you can pick a suitable license and make a secure online payment.
Step 2: After completing the purchase process, you will be redirected to My Products and Orders Management page. Here you will find the corresponding order you have purchased before.
Step 3: There are 2 ways to scan the target device and get data. The one is to connect the iPhone to target's frequently used computer with USB cable to back up data and the another one is to back up the iPhone remotely over Wi-Fi.
Step 4: When the scanning process completes, you can switch between different file types and view details. The deleted files can also be checked. If you want a complete insight of the monitored data, especially for the social apps chat history and media files, you can click the" Export" button to save and view them on the computer.
Part3. Free Ways to Check Boyfriend's Text Messages
Way 1: Via your network provider
Unfortunately text messages on IOS and Android are encrypted by default. It is not possible to check your boyfriend's messages through a network provider as it requires one to break that encryption and then also break the cyber security of the cell phone the provider is on before that would be possible.
Way 2: Take his phone when he's not looking
Taking his phone when he is not looking is an old school trick that is a sure way to get the job done. This is a really easy way and all you need to know is his password. Wait for him to hop into the shower or doze off to sleep at night and then you can easily access all his messages.
Way 3: Hire a professional hacker
Hacking is illegal and dangerous as well especially of you are reaching out to a third party to hack into your boyfriend's phone which may have a lot of sensitive material. We do not recommend this way because it may cause you to get into a lot of trouble.
Part4. FAQs About How to Check Boyfriend's Text Messages
Q1: How can I see my boyfriend's text messages without him knowing for free?
When he doesn't have his phone, you can download famiguard pro secretly on his phone, and you can see all his messages online later
Q2: Is there an app where I can see my boyfriend's texts?
Famiguard Pro for Android is an android app that allows you to see your boyfriend's texts.
Q3: How to check boyfriend's facebook messages without touching his phone for free?
There are some spy apps and softwares available that can help you check boyfriend's facebook messages without touching his phone for free.
Q4: Can I See My Boyfriend's Deleted Text Messages?  
Famiguard Pro for Android has a built-in Keylogger function, as long as everything that appears on the keyboard can be recorded. This lets you read your boyfriend's deleted messages without getting too close.
Surveillance has become very important, especially for couples. If you think that your partner has behaved abnormally in the last few days/weeks or is no longer interested in you, it may be because he has found someone else. Monitoring messages has become very important these days as they tell you everything the other person plans do. So, these methods will surely help you to read your boyfriend's messages so you can know whether he is cheating on you or not.
You may also be interested in:

By Tata Davis
professional in software and app technology, skilled in blogging on internet
Thank you for your feedback!