Be it Facebook, Instagram or Twitter, it's no surprise that kids today are more attracted and influenced than ever with these social media sites. This enthusiasm among the new generation can result in over usage of phone.
This raises another question whether the parents should monitor their children's social media or not. Well! We suggest that you surely should go ahead. If you want and don't know how, we will share some social media monitoring tools for you. So, without further ado, start exploring the tools and ensure safety of your kids against any online threat or other harmful activity.
In the following section, we will provide you 10 social media tracking tools; 5 for Android and 5 for iPhone to be precise. Don't wait any longer! Explore the list and take the necessary steps to protect your child from any online threats. Start monitoring their social media activities today!
Part1. 5 Social Media Monitoring Tools for Android
1. FamiGuard Pro for Android
FamiGuard Pro for Android is the top recommended and the safest social media monitoring tool for parents. You can simply place faith on it when you're worried about your kids' social media behavior.

What You can Monitor on Social Media with FamiGuard Pro for Android:
Chats & DM: It allows you to check the content of conversations and direct messages from each social media app.

Social Media Activity: You can view the usage time and frequency of each social App.

Content Sharing/Posting: FamiGuard Pro will upload the update page of each social media app from time to time.
3 Steps to Install FamiGuard Pro for Android and Do Social Media Monitoring
Step 1: Complete the registration and login on the FamiGuard official website, and then purchase FamiGuard Pro for Android. After that you will receive a download link.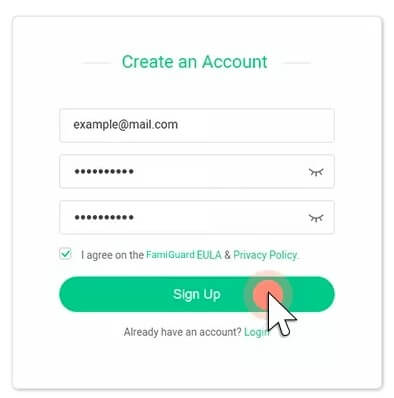 Step 2: Download and Install this tool on the target Android device.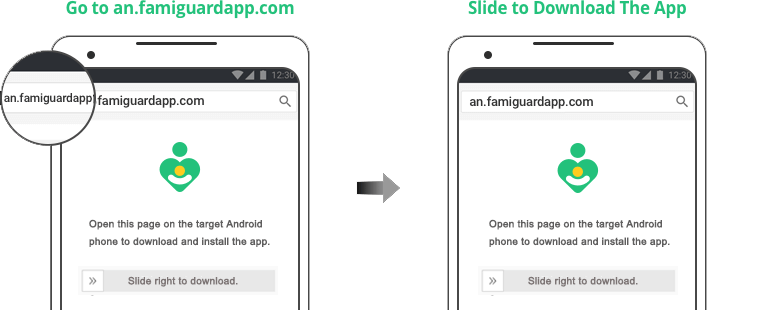 Step 3: Log in to your account and see all social media activities on that dashboard!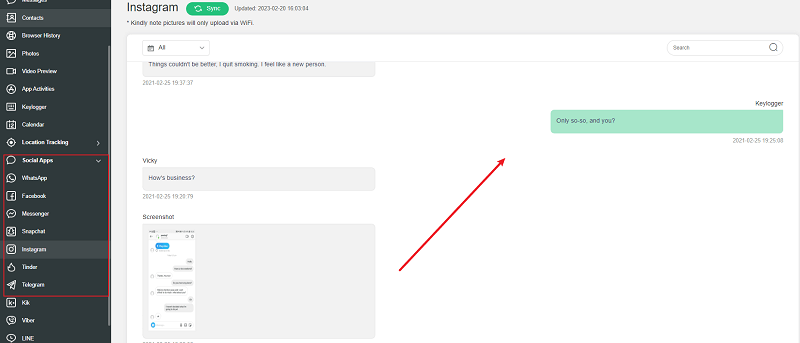 2. KidLogger
KidLogger is another useful app for parents to monitor social media allowing you to get knowledge on whereabouts of your kids and near ones. With this app you get the web history and time tracking options. Moreover, you can take screenshots while monitoring various social apps and even SMS, calls can also be tracked.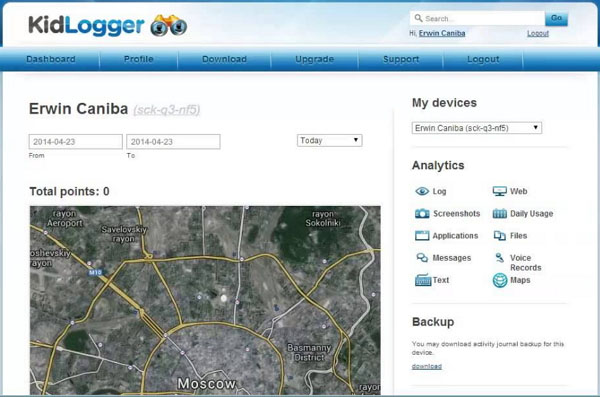 3. uKnowKids
Another best Android social media tracking tool includes uKnowKids. It can be considered one of the impressive and professional tools offering a great deal of features. With this app you're enabled to monitor numerous social media sites, text messages, web browsing and search history as well.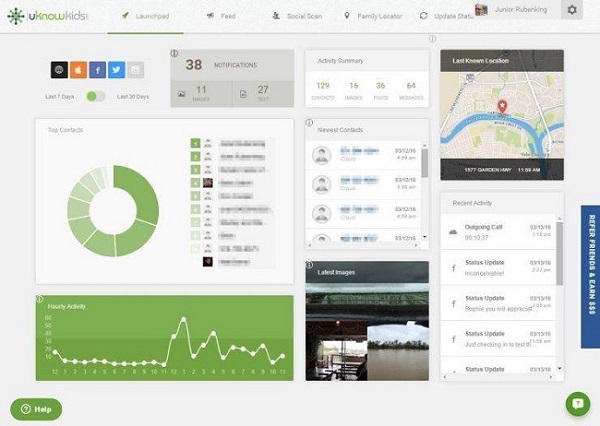 4. SecureTeenAndroid Parental Control
SecureTeenAndroid Parental Control for Android has the answer to every question parents have about online safety. It provides various functionalities, for instance, it enables you to remotely lock and unblock the device. Furthermore, message logging, web history logging, filtering and blocking etc. are also available on your dashboard.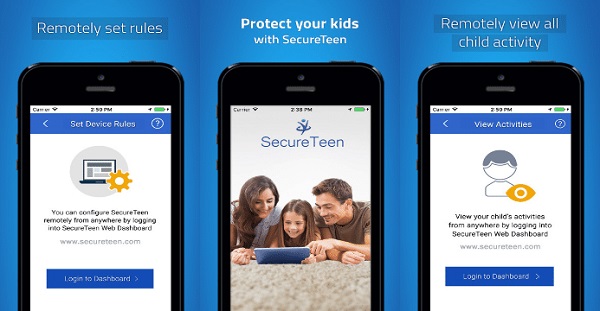 5. Mobistealth
The last app for social media monitoring by parents is Mobistealth. It offers keyword tracking and you can track easily on social media activities thereby preventing any misuse. Moreover, you can operate these activities in full stealth mode that means your kid won't be able to know if they're being watched.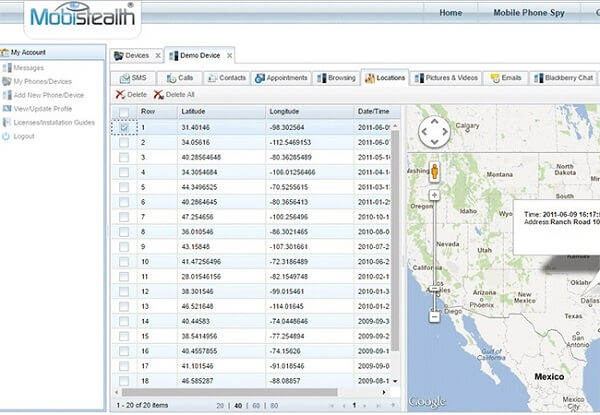 Part2. 5 Socail Media Monotoring Tools for iPhone
1. FamiGuard Pro for iOS
FamiGuard Pro for iOS is the Most Reliable iPhone Monitoring App to keep tabs on your children. It comes with more than 20 advanced iOS monitoring features for parents, which allows you to track almost every activity on the target iPhone/iPad.

Why Choose FamiGuard Pro for iOS As the Socail Media Tracking Tools for iPhone?
Monitor WhatsApp, LINE, Viber, Kik Chat History, Emojis and more.

Autosave Social App's Videos, Photos and other Exchanged Media Files

Check Safari history and bookmarks to learn what the target user has been visited and what he is interested in.
2. PhoneSheriff
The next is PhoneSheriff for iPhone. This social media tracking app permits you to block contacts or texts on your kid's phone. It has a comprehensive dashboard which can be accessed from anywhere. Moreover, you can also get the photos, videos and other content's details.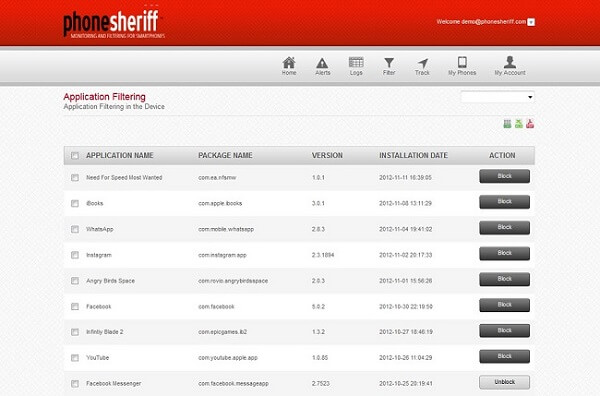 3. Netsanity iPhone Monitoring
Netsanity offers a 14 day free trial and if bought, the one-device plan will begin from $59.95 for one year. With this tool, you can choose the time interval to let your kid use the device (during that time) or not. Also, inappropriate content can be blocked easily by this social media monitoring app.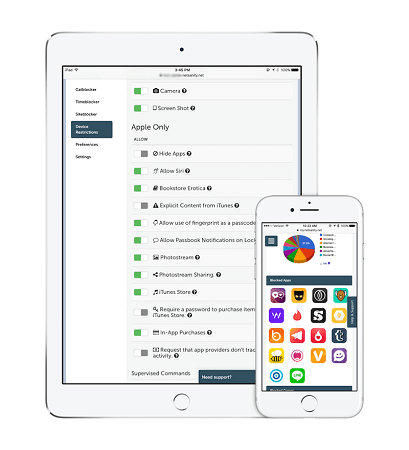 4. OurPact
A yet another social media monitoring app for iPhone is OurPact. It claims to be more than just a parental control. Free version is packed with almost all advanced features. In addition, it is affordable if you buy it for monitoring multiple devices.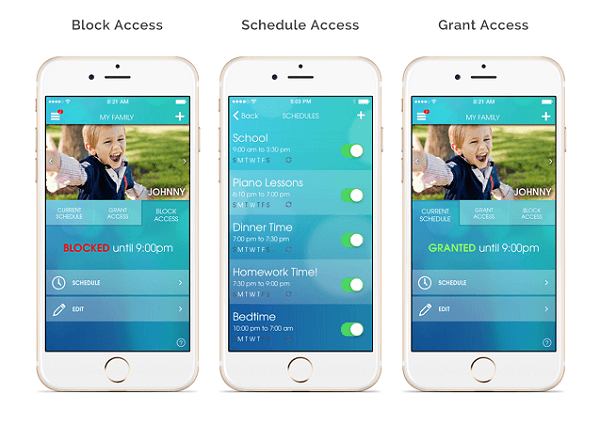 5. Mobicip
This is the last app for iPhone that we would like to introduce. Mobicip can help in limiting screen time and preventing screen addiction. It offers advanced options for safe browsing for kids and enables you to block apps, games and social media in a hassle free way.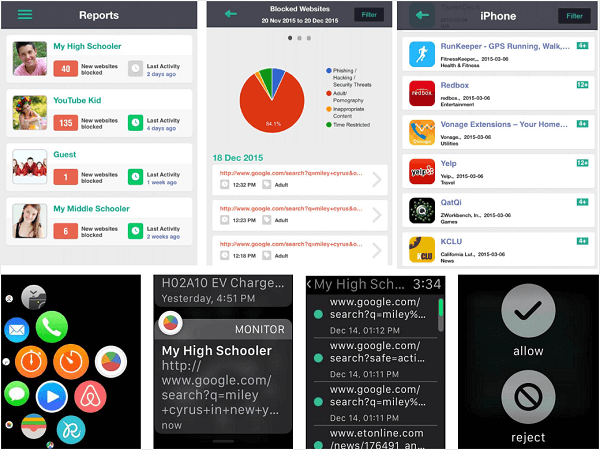 Part3. Tip: How to Prevent Children from Screen Addiction
No matter if it is a social networking site, video game or an interesting app, children or teens can easily attract towards any of the stuff. This leads to serious screen addiction which highly needs to be stopped. It has been discovered that:
22% of teenagers are found to be logged into preferred social media site over 10 times per day

75% have their own mobile phones

Young kids have easy access to mobile phones and spend more time than adults resulting in excess addiction
There's no set age for kids to start having access to a mobile phone. And, unlike adults, children cannot indentify which contents are good for health or harmful for health well. Even the children have no idea on how to use it healthily and how to spent time on phone. So it's necessary for parents to take actions to avoid screen addiction. We have presented some ways in the next section to prevent this addiction. Have a look!
Way 1: Limit the screen time
Firstly, we suggest you to limit the screen time on your kids' phones. You can simply take help of FamiGuard to fulfill this motive. This way, you kids won't be able to use the phone when you set the time and therefore they won't use the phone beyond limit.
Way 2: Develop other interests for children
Ensure to get involved with them and develop their interest in other things. For instance, you can introduce them with some indoor games like chess. This will not just prevent screen addiction but make their brain sharper too.
Way 3: Accompany with children more
It's high time that you need to be friends with your children. Make sure to spend more time with them and accompany with them where they want to go. This will end up in dual results i.e. the children will be distracted from using social media and your bond will grow stronger.
Conclusion
We made you aware with some social media monitoring tools that will definitely help you in supervising you children's social media activities. This will, in turn will prevent them from any sort of possible online threat or any other bullying kind of activity. Hope you like this post.
iOS
Android
You may also be interested in:

By Tata Davis
professional in software and app technology, skilled in blogging on internet
Thank you for your feedback!