OPPO is a well-known smartphone manufacturer that has a wide range of products in the market. If you have recently lost your OPPO phone or had it stolen, then you may be wondering how to track it.
In this article we will not only show you three different ways to locate your device, but also provide effective ways for you to secretly track your partner's oppo phone. We will start with standard methods and work our way up to the more special and simple methods. So, without further ado, let's get started!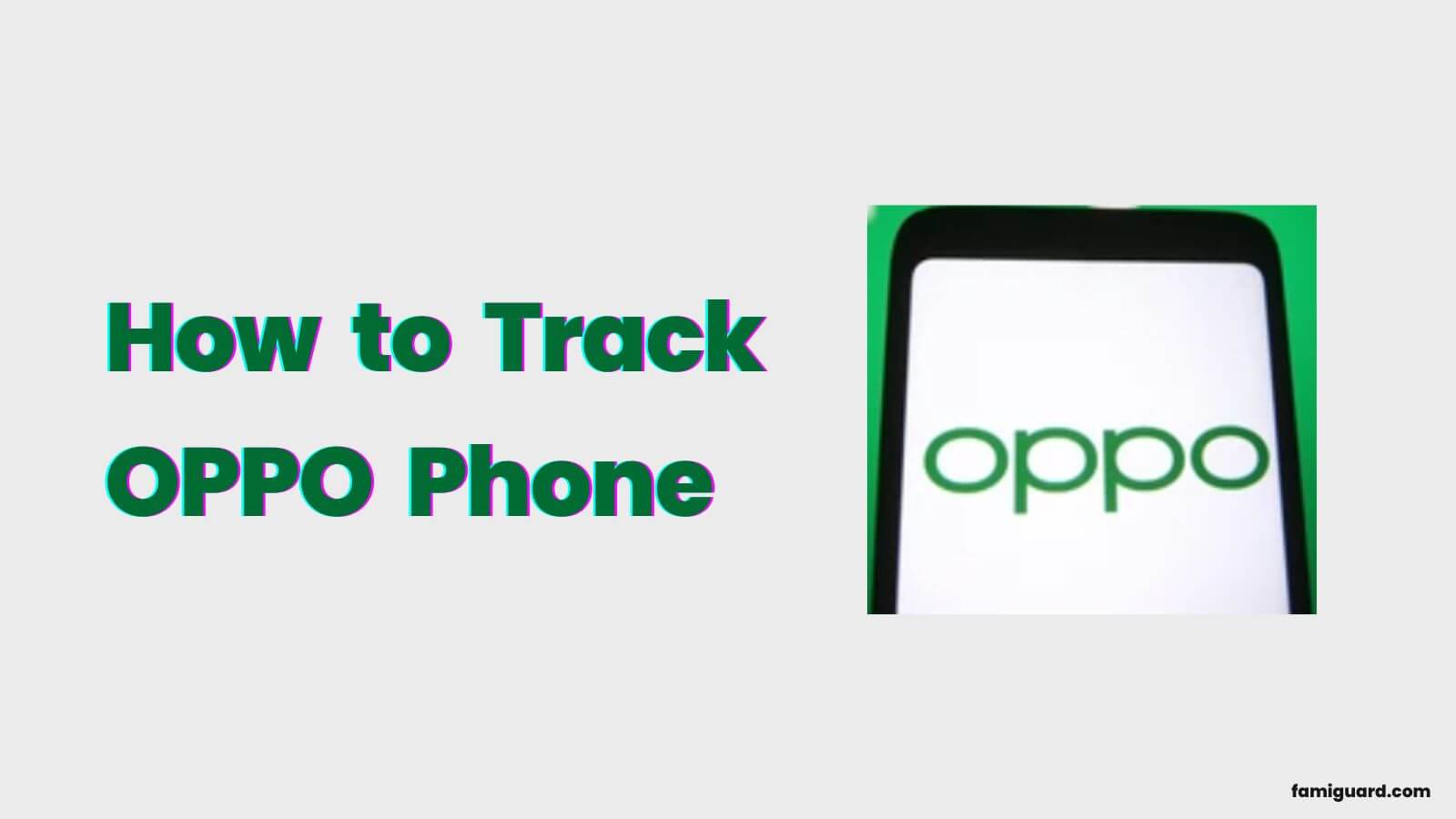 Table of Contents
Part 1: Find My Device OPPO with Google Account
If you have a Google account associated with your OPPO phone, then you can easily find it using the "Find my device" feature. This is a built-in service provided by Google that allows you to track and remotely control your Android devices.
The following part is how to find your OPPO Phone with Google Account.
Step 1: Go to android.com and sign in via Google Account ID & Password. Or you can download "Find My Device" app on another Android phone and log in with Google Account ID & Password.
Step 2: Select the device you want to locate and then you are able to check the location of the lost phone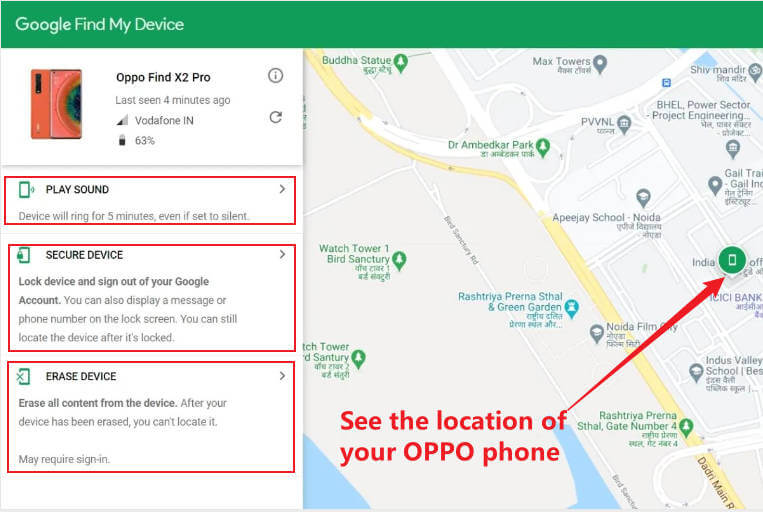 In addition to location, "Google Find My Device" offer other great options for you to find your OPPO phone and control it remotely.
For example, if the distance between you and your OPPO Phone isn't too long, you can "play sound". It will make your phone ring for 5 minutes even if it's set to silent or vibrate.
For another example, if you are worried about the leak of your personal information or data on your OPPO phone, you can lock your device or erase data through remote control.
Attention: Before using "Google Find My Device" some requirements should be fulfilled.
Your lost OPPO phone must be turned on

GPS on your lost OPPO phone can work normally

Your lost OPPO device should be connected to mobile data or Wi-Fi<

The Google Account ID & Password should be logged in your lost OPPO phone

The Find my device app or settings should be turned on
If you're unable to locate your phone using the "Find my device" feature, then don't worry. In the next section, we'll show you how to find your OPPO phone using Google Maps.
Part 2: Find My Phone OPPO with Google Maps
Another great way to find your lost OPPO phone is by using Google Maps. This method is especially useful if you remember where you last had your device.
The following part is the detailed steps of using Google Maps to track your OPPO phone:
Step 1: To use this method, simply go to the Google Maps website and log in with your Google credentials.
Step 2: Once you're logged in, click on the "Timeline" icon and enable the "Location History" layer. This will show you a history of everywhere that your OPPO phone has been. Simply find the location where you think your phone is and click on it.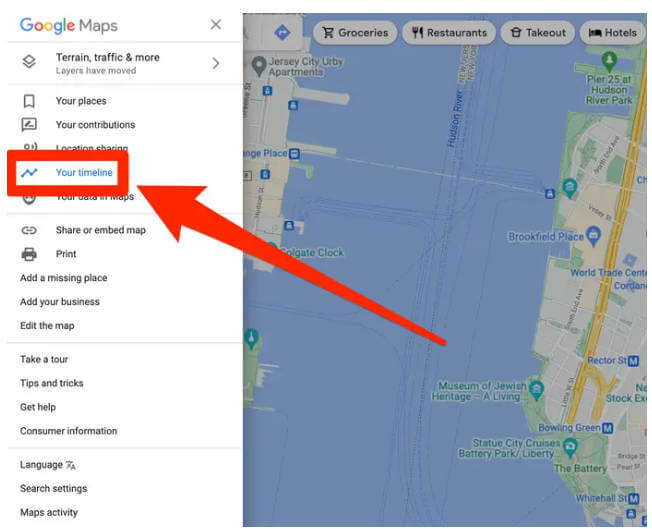 If your phone is nearby, then you should see a blue dot representing its location. You can also zoom in and out to get a better view. Once you've found your phone, simply go to that location and retrieve it.
Part 3: Find My OPPO Phone with IMEI Number
If you're still unable to locate your OPPO phone, then there's another method that you can try. This method involves using your device's IMEI number to track it down. The IMEI number is a unique identifier for every mobile device, so it can be used to track any device that's connected to a cellular network.
As for seeing and checking the IMEI number on your OPPO phone, you can follow these steps:
Step 1: Simply go to Settings
Step 2: Tap on About Phone
Step 3: Scroll down to IMEI information
Besides, there is another way to see and check your IMEI number:
Step 1: Click on the phone icon of your OPPO phone
Step 2: Tap the numeric keyboard
Step 3: Type *#06# (asterisk, hash, zero, six, hash).
Once you have located your phone's IMEI number, you can then contact your network operator and give them the IMEI number. They should be able to help you track down your device. Or go to Google Play Store and download "IMEI tracker". Then you can track your phone's location.
Part 4: How to Track My Wife's OPPO Phone Secretly
The above are the three common methods used to track OPPO phones. If you want to track your OPPO phone secretly without being detected, then I recommend you to use an all-in-one monitoring software - FamiGuard Pro for Android, which will help you whether you want to protect your rebellious teenage kids or use it to monitor your unfaithful partner.
FamiGuard Pro for Android is a powerful tracking app that can be used to track any Android device. It does best among all those monitoring and tracking apps. This app can help you record the location history and track the real-time location of your OPPO phone at any time. It has many features besides tracking the GPS location of the phone.

Top Features of FamiGuard Pro for Android:
GPS Tracking & Geofence: It can track and record the GPS location of the target device in real time. You can also set up geofences, which will send you alerts whenever a device goes out of range.

All-in-one Monitoring: In addition to tracking GPS, it can also monitor more than 30 Apps on the target device, including Whatsapp, Facebook, Snapchat, Instagram, etc.

Remote Control: It allows you to secretly control certain functions of the target device. Allows you to record calls, take pictures and screenshots.

Undetectable Monitoring: Once FamiGuard Pro for Android is installed on the target device, it will disappear and the device owner will not find it. And it doesn't require root.
Four Steps to Track Your OPPO Phone with FamiGuard Pro for Android:
Step 1: Create your account for FamiGuard Pro for Android
Step 2: Download the FamiGuard Pro for Android app from the given address and set it up on the target smartphone.
Step 3: Log into FamiGuard Pro for Android online dashboard
Step 4: Click "Location Tracking" and then choose "location" to track your phone's location.

With FamiGuard Pro for Android, you can easily track your OPPO mobile phone, you won't have to worry about where your phone is right now. This App allows users to seamlessly monitor or track any activities on your phone at the present. In addition, if you want to use it to protect your family, it is also a very good choice.
We hope that this article has helped you learn how to track OPPO phone. If you have any other questions or suggestions, feel free to leave a comment below!
You may also be interested in:

By Tata Davis
professional in software and app technology, skilled in blogging on internet
Thank you for your feedback!