The use of social media platforms has become so ingrained in our daily routines that it is difficult to picture how we would pass the time without checking our feeds. However, with the rise of social media comes increased pressure, stress, and anxiety - particularly around the number of likes we receive on our posts. In response, Instagram has introduced a new feature that allows users to hide their like counts from others.
By learning how to hide number of likes on Instagram, you can take back control of your self-esteem and focus on what truly matters - connecting with your followers and sharing meaningful content.
Part 1: Why is Instagram Allowing Users to Hide Their Likes?
Instagram explains that they wanted followers to pay attention to what people shared rather than how many people liked that posts; as a result, they wanted users to learn how to turn off like count on Instagram.
1.  User Perspective
Research on the numerous ways social media has hurt us has undoubtedly been plenty. These social media platforms were created to unite us, but instead of doing so, they have had a detrimental effect on our mental health by leading to feelings of poor self-esteem, isolation, stress, sadness, and alienation in many people.
2.  Instagram Perspective
Instagram wants to give users greater flexibility to interact with the material, less social pressure, and less need to compare themselves to others. Influencers and producers on Instagram are encouraged to put less emphasis on overall like counts and more effort into producing meaningful content and cultivating connections with their followers.
With less emphasis on the quantity of likes, Instagram anticipates seeing more user uploads and fewer posts being removed because of low like counts. Also, Instagram is still fighting the practice of purchasing likes since it wants to provide a secure environment for its users.
3.  Societal Perspective
Why should you learn how to hide like count on Instagram? Because it could be beneficial for social bias elimination. Sometimes individuals can't help but let societal prejudice color their judgments. They could even believe it isn't worth their time if they see a brand's account has fewer likes than others. Also, because it may be difficult to manage impostor syndrome when you don't get enough validation or gratitude for your work, it could lessen the need for social validation.
Part 2: How to Hide Like Count on Instagram?
Way 1: Hide Likes on Others' Instagram Posts
Step 1. Go to your profile and click the symbol that looks like three horizontal lines that are located in the top right corner of your screen. Once you are there, go to the top of the menu and choose Settings.
Step 2. Choose "Privacy" from the option labeled Settings. Next, click the Posts tab.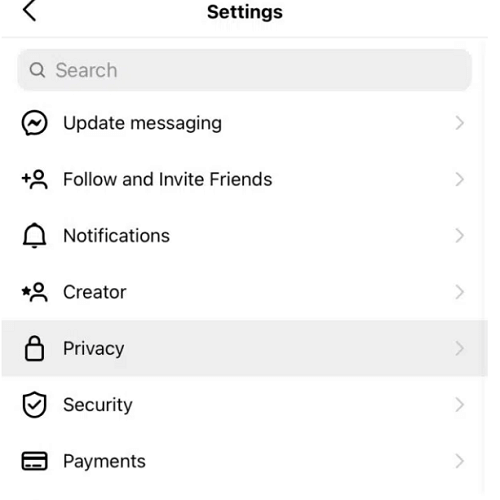 Step 3. You will find an option that allows you to "Hide the Like and View Counts" at the very top of the Posts menu. You are finished after you move the toggle to the "on" position, at which point it should become blue.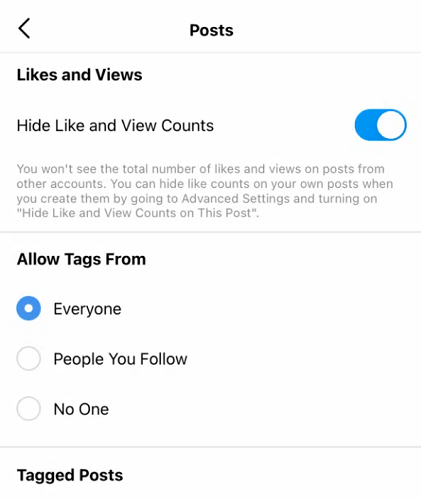 Way 2: Hide Likes on Your Instagram Posts (Before Publishing)
Let's discuss how to hide the number of likes on Instagram for your own Instagram posts now. There isn't a feature that will instantly hide all of your Instagram likes, which is a bummer. You'll need to complete it for every single post.
Step 1. Create your upcoming Instagram post as normal. Tap "Advanced Settings" when you reach the area where you may enter your caption, tag goods, or add a location.
Step 2. To ensure that the likes on your post are hidden, use the toggle option next to "Hide like and view counts on this post". This will also cover the number of views for videos you've added to your feed. Unfortunately, Reels do not have this choice.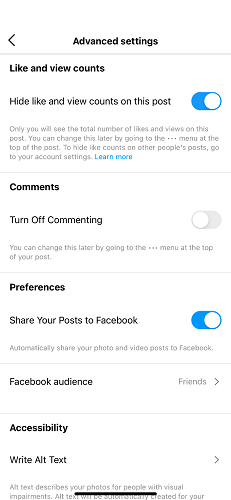 Step 3. Before publishing, you may make even more adjustments under "Advanced Options", such as adding alt text to your Instagram post.
Way 3: Hide Likes on Your Instagram Posts (After Publishing)
After sharing your content with your audience, you can just as simply turn this off if you failed to conceal the like count before publishing your post. So, how to hide the number of likes on Instagram even after publishing a post?
Step 1. To access additional options and choices, go to the post you wish to edit and press the three-dot menu icon.
Step 2. To guarantee that nobody will be able to see how many likes your post has received, just hit "Hide like count".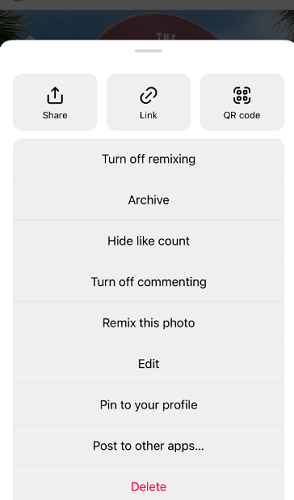 Tip: How to Hide Posts from Someone on Instagram 2023
Way 1: Make Your Account Private
To hide posts from someone on Instagram in 2023, you can make your account private. This means that only people who follow you will be able to see your posts. To do this, follow these steps:
Step 1. Navigate to your profile on Instagram and tap the three vertical dots located in the upper right hand corner of the display.
Step 2. Go down to the bottom of the menu and choose "Settings."
Step 3. Tap the "Privacy" option after scrolling down to find it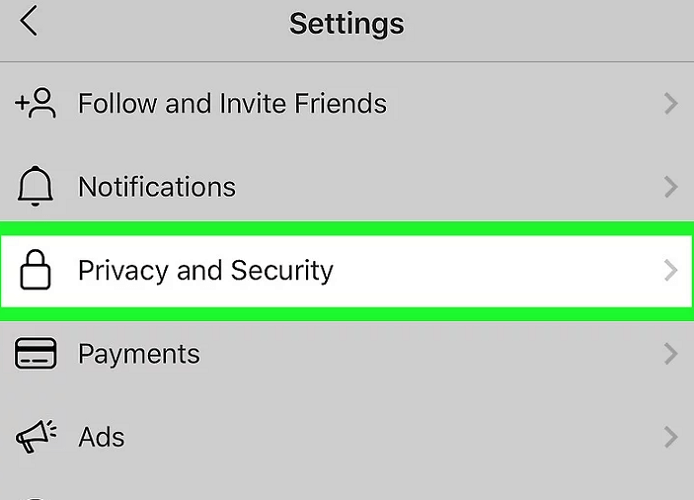 Step 4. When you see the "Account Privacy" option, continue and ensure that you activated your private account preference by sliding.
Way 2: Archive Posts
Another way to answer how to remove like count on Instagram is to archive them. Archiving a post removes it from your profile and hides it from everyone except you. To do this, follow these steps:
Step 1. Go to the post you want to archive on your profile.
Step 2. Tap the three dots in the top right corner of the post.
Step 3. Tap "Archive".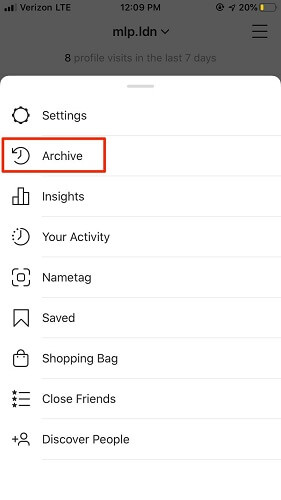 Step 4. The post will now be moved to your archive folder, which you can access by tapping the clock icon in the top right corner of your profile.
From there, you can choose to unarchive the post at any time, which will put it back on your profile
FAQs: Hot Questions about Hiding Like Count on Instagram
Q1: Why can't I hide my like Count on insta?
Instagram recently introduced a feature that allows users to uncover how to hide like count on Instagram. However, this feature is optional and users have to manually choose to turn it on for each of their posts.
Q2: Does hiding likes affect engagement?
In terms of Instagram, no. While you may choose to keep your likes private from other people and yourself, the program will still keep track of them and use them as a rating indicator. Overall, the impact of hiding likes on engagement is likely to vary depending on factors such as the type of content being posted, the audience, and the overall strategy of the account owner.
Q3: How to hide Instagram followers?
At the moment, Instagram does not offer a feature to hide your followers. Your follower count is visible to anyone who visits your profile.
Tips: How to Monitor Your Girlfriend's Daily Activity on Instagram without Her Knowledge?
Do you want to know which post is girlfriend's favorite one? Do you want to know her secrets on Instagram? Would you like to see her daily activity on Instagram?
Here we recommend FamiGuard Pro. With this Instagram monitoring tool, you will be able to monitor your girlfriend's Instagram activity without fear of being discovered by her, as it runs invisibly! Besids, once the app is installed on your girlfriend's phone, you can remotely track her Instagram without touching that phone again!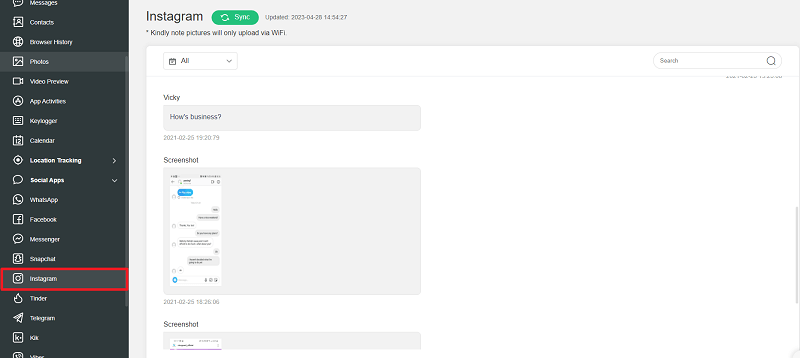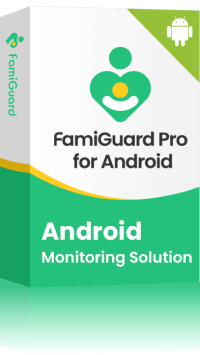 Amazing Features of FamiGuard Pro for Android
Monitoring Social Media Apps: Viewing messages or pictures on WhatsApp, Tiktok, Facebook, Snapchat, Instagram, Viber, WeChat, and more

Keylogger Feature: It has a keylogger feature that records everything typed on the keyboard.

Stealth Mode: No app icon appears on the target phone and the monitored person will not detect that you are spying on his phone

Remote Control: You can record calls, take pictures and screenshots remotely, without touching the target phone
You may also be interested in:

By Tata Davis
professional in software and app technology, skilled in blogging on internet
Thank you for your feedback!