Snapchat is one of the top chatting and social media apps that many people still use today. On Snapchat, your relationship with a person will be displayed by an emoji. In order to get these emojis, you and the other person have to send each other Snaps a lot, basically communicating through Snapchat most of the time.
And for some reasons, people may not like the best friend emoji displayed on their Snapchat. To hide or disable the best friend emoji, you need to find out how it works or try some special methods! If you're still confused about what is Snapchat's "best friends" and how to hide friends on Snapchat, check the explanation below:
Part 1: How Does Snapchat's "Best Friends" Work
Snapchat uses a certain system to measure someone's friend status through Snap Score. The more often you send and receive Snaps from the person, the higher your friendship will be with them. This Snap Score will always be increased as long as you regularly use Snapchat. When a certain point is achieved, both you and the person will have the emoji that's rewarded depending on how high your Snap Score is.
The higher it is, the higher your friendship status. If you tend to converse with a person for such a long time your status will change to Best Friend, and then Bestie, and Super BFF.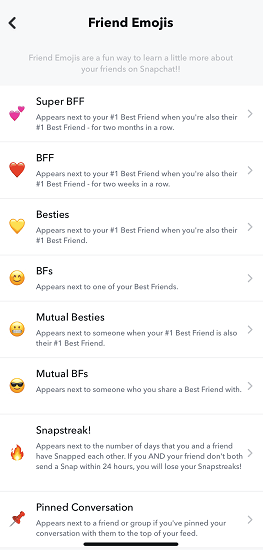 Although the Best Friend List is not visible to others, many could still see the emojis displayed on your profile. And to answer how to hide someone on Snapchat without blocking, here are the solutions we'd like to offer:
Part 2: How to Hide Best Friends on Snapchat without Blocking?
Way 1. Send Fewer Snaps and Chats to the BF
The first method how to hide Snapchat best friends is by lowering the Snap Score by sending and receiving fewer and fewer Snaps from a particular person. Yes, Snap Score always changes depending on how active you are on the platform. The less active you are, the fewer score you'll get. Eventually, the Best Friend emoji will disappear when the point goes below.
Way 2. Remove the BF from Chat Page
Another method you can use is to remove the person from the Chat Page. It basically removes the person from your chat list, disabling quick access to their profile. To do it, follow the simples steps below:
Step 1. Open the Snapchat app and Select Chat
Step 2. Pick someone you want to remove
Step 3. Hold and press on the bitmoji, then Select More
Step 4. A new option will appear, and then choose Clear Conversation
Step 5. A confirmation page will appear, so click Clear.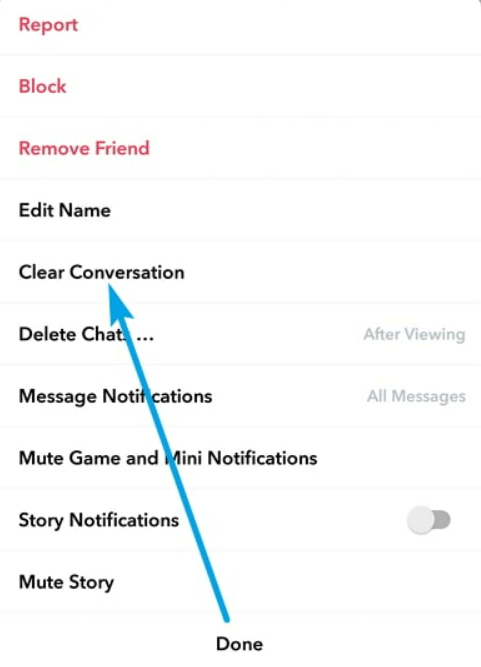 Way 3. Change the Friend Emojis of BFs to Disguise
As mentioned above, the BFs emojis will always be displayed on your profile. And to hide the best friend, instead of blocking them, it's better to change the emojis instead since it's less harmful. To do it, follow the steps below:
Step 1. Open Snapchat app
Step 2. Click your profile, and tap the Bitmoji icon
Step 3. Select Settings and Scroll down until you can find the Bitmoji option
Step 4. Now, change the Bitmoji to anything you want.
Way 4. Remove and Re-Add the Best Friend
Besides the options described above, you can also remove someone as your best friend, although the steps are a little bit more complex. To do the trick, start by sending fewer and fewer Snaps to your best friend. This will automatically lower your Snap Score with that person eventually. To do that, follow this:
Step 1. Go to Chat
Step 2. Select your friend's Bitmoji
Step 3. Click the button on the top right corner
Step 4. There you can see the Remove option, click it.

Doing this will make the conversations retained. To re-add them again, you can search their name on the Search Bar, and then click Add.
Part 3: How to Hide Best Friends on Snapchat with Blocking?
If you're wondering how to hide conversations on Snapchat with blocking, then this is the section for you. If you think that your friend has been really annoying and it's always frustrating to communicate with them, then blocking could be a great option to have.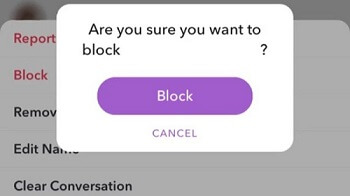 To block someone on Snapchat, do these steps:
Step 1. Open the Snapchat app
Step 2. Go to your Profile
Step 3. Select My Friends
Step 4. Now pick anyone you want to block
Step 5. Select the person, and hold for seconds
Step 6. An option will come up, click Manage Friendship
Step 7. Finally, select Block, and confirm it.
FAQs: Hot Questions about Hiding Best Friends on Snapchat
Q1. Can Other Users See Your Best Friends List on Snapchat?
No, other people couldn't see your best friend list, as well as you. The list will be kept private within your profile and won't be shared anywhere else.
Q2. Can you See Other People's Best Friends on Snapchat with Snapchat Plus?
Snapchat Plus doesn't change the fact that you can't see someone's best friends. As mentioned above, the list will always be kept hidden within the user's profile.
Q3. What is the Difference between Besties and Best Friends on Snapchat?
When it comes to Bitmojis, you can see the Bestie and Best Friends emojis. These are the fact the same friendship emojis, with the only difference in the friendship level. Bestie is greater than BFF, which is symbolized by a yellow heart. Meanwhile, the Best Friend emoji will be displayed with a smiling face.
Tips: How to Monitor Your Girlfriend's Daily Activity on Snapchat without Her Knowledge?
Do you want to know who is the best friend on your girlfriend's Snapchat? Do you want to know her secrets on her Snapchat? Would you like to see her daily activity on Snapchat?
Here we recommend FamiGuard Pro. With this Snapchat monitoring tool, you will be able to monitor your girlfriend's Snapchat activity without fear of being discovered by her, as it runs invisibly! Besids, once the app is installed on your girlfriend's phone, you can remotely track her Snapchat without touching that phone again!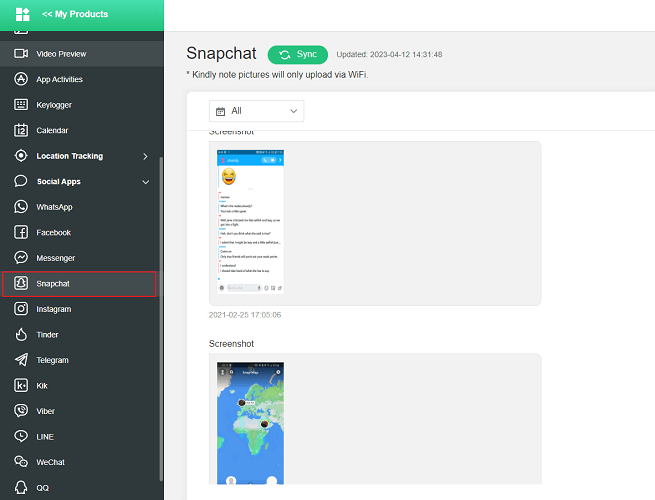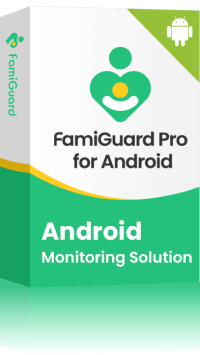 Amazing Features of FamiGuard Pro for Android
Monitoring Social Media Apps: Viewing messages or pictures on WhatsApp, Tiktok, Facebook, Snapchat, Instagram, Viber, WeChat, and more

Keylogger Feature: It has a keylogger feature that records everything typed on the keyboard.

Stealth Mode: No app icon appears on the target phone and the monitored person will not detect that you are spying on his phone

Remote Control: You can record calls, take pictures and screenshots remotely, without touching the target phone
You may also be interested in:

By Tata Davis
professional in software and app technology, skilled in blogging on internet
Thank you for your feedback!