Getting glued to the phone in such a way can become the reason for children's ruined schedules. Moreover, as a parent, you never know what they are accessing and when they will accidentally get in the trap of unfamiliar and illegal content. This strongly calls for an efficient Internet Monitoring Software.
And if you have no clue how, Read the following article patiently and we will introduce the Best Software to Monitor Internet Activity to you.
Table of Contents
Part 1: The Present Situation of Children's Internet Access
Modern kids are way too smart and know how to get the things they want. Nowadays, there are many kids or teenagers who are prone to use dark web whether under friend's influence or probably by their own choice. Being more precise, it has been estimated that human ageing from 8 to 28 are believed to be spend nearly 44 hours in a week on their phones and other digital screens.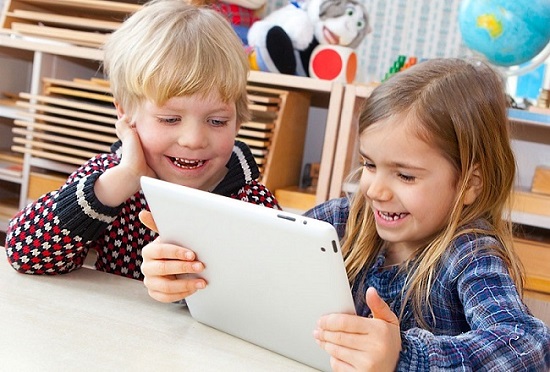 Also, getting envious by the classmates or friends, children often start using phones for the purpose of just showing off. No one knows when this can lead to any inappropriate content leaving negative effects on them. These negatives effects may include anxiety, depression or attention problems.
In addition, games and cartoon videos also attracts toddlers and they become irresistible towards these stuff. As a consequence, they get irritated without phone and always look for a moment to snatch it in the absence of parents.
Part 2: 6 Professional Internet Monitoring Softwares for Parents
1. FamiGuard Pro for Android - The Best
When it comes to Reliable Parental Internet Monitoring Software, FamiGuard Pro for Android tops the list. It is feature-rich tool that comes in handy for the parents when they wish to observe their kids' internet activities. FamiGuard Pro for Android is concerned about children getting addicted to the phones and therefore makes it easy for the parents to keep their eyes on their kids.
Key Features of FamiGuard Pro for Android
General Apps Usage: It allows you to view you children's App Usage Time involving the Name of Apps, Today's Screen Time and Frequency.

Monitor Social Apps Usage: It Keep an eye on your Chilren's Activities on 30+ social apps including WhatsApp, Snapchat, Instagram, etc.

Show Wi-Fi logger: It can show you the time your children Start Accessing to Internet and When they End Internet Connection. Beside, it will also generate a table of Internet Duration and Location for you automatically.

Record Browser History: It can help you to reacord what your children search for and which sites they visit!

View Phone Files: You can monitor children's phone files including, Downloaded Files , message, contacts, call logs, photos and videos.

Track GPS Location: It allows you to track your child's GPS Tracking, Location History, and Geo-Fence.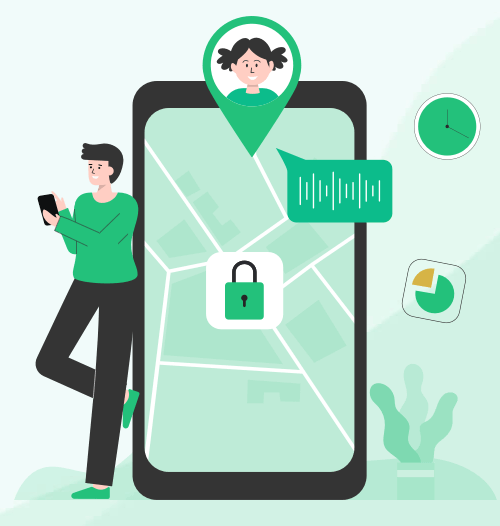 Quick Guide to Use this Software to Monitor Internet Activity
Step 1: Create your FamiGuard Pro Account and choose a subscription plan to use all the advanced monitoring features.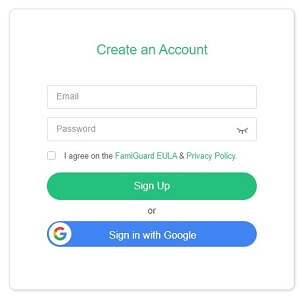 Step 2: Download and Install this tool on the target Android device.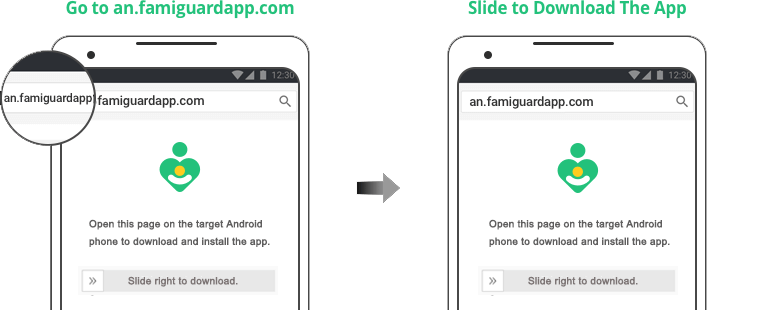 Step 3: Log in to your account on FamiGuard Pro and start Monitoring Your Children's Internet Activity.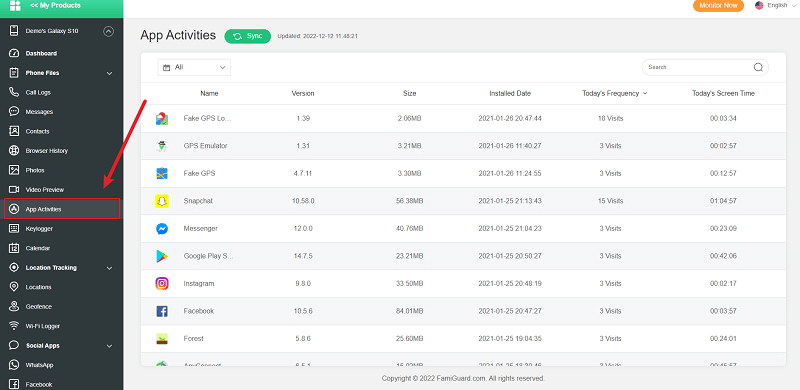 2. Other 5 Internet Monitoring Softwares
We have learned from the above app what is a good internet monitoring software, it must have the ability to monitor all online activities of children. With FamiGuard, I think parenting remotely is not a difficult thing anymore. Next, I will introduce five other apps about internet monitoring.
Kaspersky Safe Kids
It is also a software for internet monitoring, it is mainly used to monitor the activity of facebook on children's mobile phones, as well as the real-time location function. However, if it is to be a perfect parental monitoring tool, it still lacks many functions, such as monitoring which websites the child has visited, the use of each app, whether the child has entered or left some inappropriate places, etc.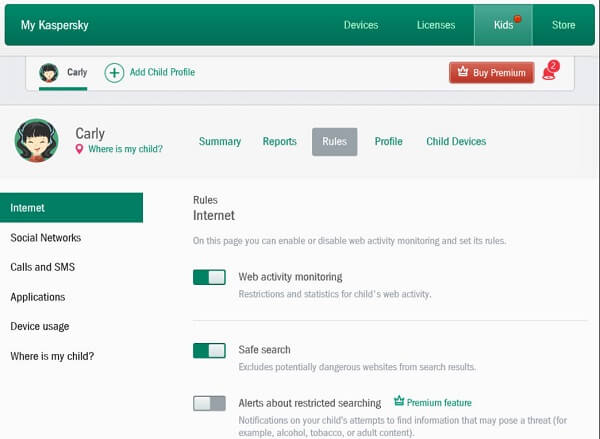 Net Nanny
The app is also an tool that monitors activity and filters websites. Net Nanny's parental control app is compatible with Windows, Mac and Android devices. Features include blocking websites, monitoring online activity and limiting screen time.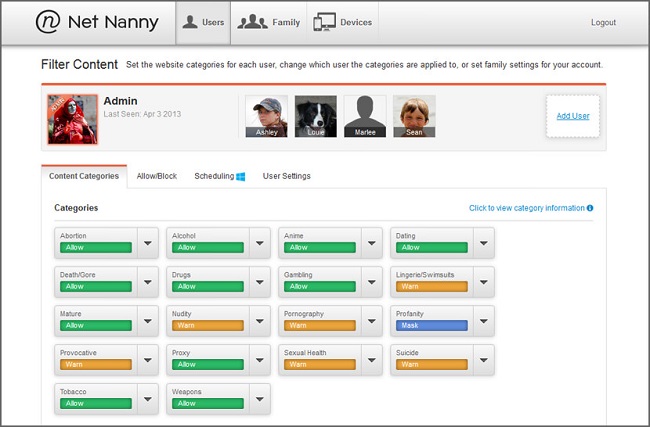 Mobicip Parental Control
This app is also a good choice for parental monitoring. Its functions are quite complete. Internet filtering, screen time limit, etc. But not good enough in geofencing. Monitoring internet activity is very enssential for parental control.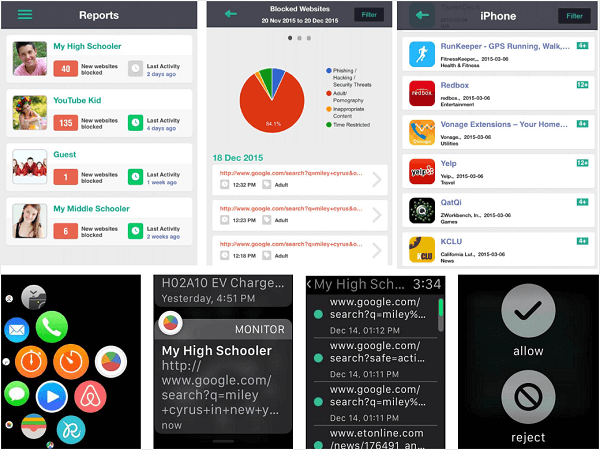 Family Time
With this parental control app, you can easily monitor your child's activities on the phone.This application is compatible with both Android and iOS versions.The parental control app has the following functions in filtering unhealthy internet contens, such as pornagraphy.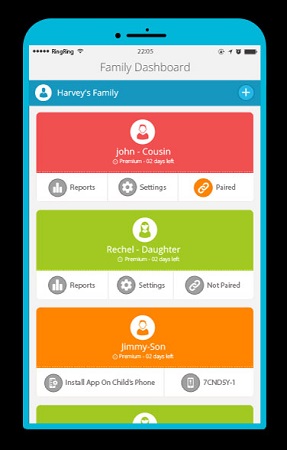 Qustodio
Parents want to monitor their children's mobile Internet activities for the purpose of caring, always want to choose a good parental control software. Qustodio is a correct choice. It provides multiple functions, such as real-time location tracking, screen time limits and app control. However, there are still some deficiencies in the geo-fencing.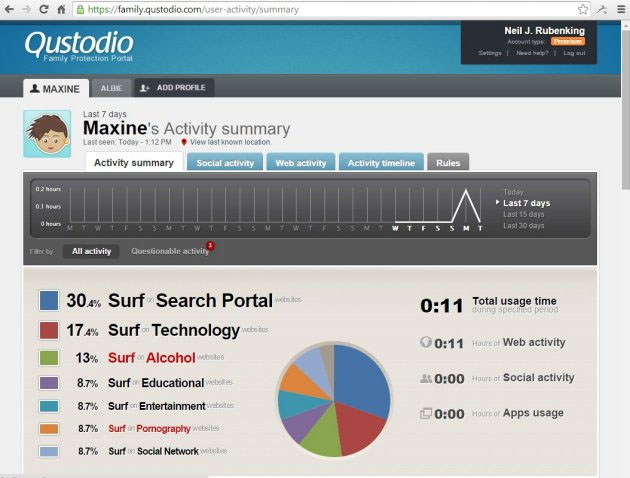 Part 3: The Necessity to Monitor Internet Activity for Children
Considering the above scenarios, monitoring children's phone activity is a thing that seriously needs to be talked about. You would never want to see your children accessing pornography or the content that gives such kind of information especially when their age isn't allowing, would you?
Also, when monitoring children's internet use with an efficient software allows you to track location and setting screen time, you couldn't ask for more. You get the full authority to limit the app usage or filter out the web content. This way, the purpose can be completely served as you can manage the inappropriate sites and you kids won't be able to browse it.
Conclusion
By now, we hope that you are well-versed with how to monitor children's internet activity and why this topic carries weight. However, we believe that children, when treated like friends hardly get into wrong hands and they feel comfortable in sharing their activities and details about their routine etc.
Try to be friends with your kids in the first place and then think about the Internet Monitoring Software if needed. If you finally choose to use internet monitoring software, then we recommend you FamiGuard Pro for Android. This monitoring software just aims to fulfill the need when parents find something fishy with their kids' behavior and don't have time to spend with them. Hence, there is no need to hesitate and just try to use this software!
You may also be interested in:

By Tata Davis
professional in software and app technology, skilled in blogging on internet
Thank you for your feedback!