Snapchat is known for its transparency. It notifies you when someone opens your chat, updates a story, or makes a new account. However, unlike other applications, Snapchat does not have a 'status' indicator for signifying the last seen status of a user. So, then, how to see last seen on Snapchat?
Although there is no official method to know when your friend was last active, some methods can help you make a guess. The article below talks about different methods for guessing the recent activity of your friend. On some fortunate occasions, you can even pinpoint the exact time!
Method 1: Check Conversations
The simplest method to check the active status of someone is by opening their chat and texting them.
Open the Snapchat application and swipe the screen to the right to open the Conversation tab.

Scroll to your friend's contact and open the chat.

You will see a Bitmoji at the bottom of the screen if the contact is active and has opened your conversation. If the Bitmoji disappears, they have left the chat or gone offline.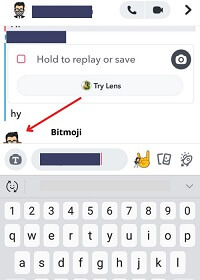 Also, you can check for conversation indicators like 'opened' and 'delivered.' 'Opened' means the person is online or has recently used the application. In contrast, 'delivered' means the user is offline.
Method 2: Check Snap Map
Next, you can check the Snap Map to know when your friend was last active. Snap Map method is only useable when your friend has shared their location with you and has not enabled the 'Ghost Mode.'
Tap on the location pin icon at the bottom of the screen to open the Snap Map.

If you see your friend's bit emoji, tap on it. Tapping will zoom in on the screen, and you'll see their location and active status in a white bubble. For instance, 'Just Now' or '26 minutes ago' etc., these timestamps will help you determine your friend's active status.
Method 3: Check Snapchat Score
In Snapchat, the number of pictures a user sends is called their snap score. It includes both private and public pictures.
Open the Friends tab on Snapchat and press the name of the person whose snap score you want to see.

Their profile will open, and you can check their snap score. More snap score means a recent activity on Snapchat.

You can recheck the score after 5 to 10 minutes. If the score increases, it means the person is online or was active recently.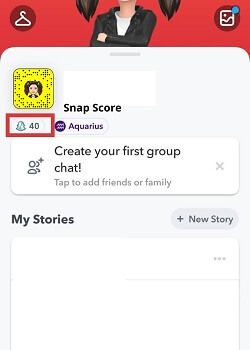 Method 4: Check Timestamps
Timestamps appear on almost all activities on Snapchat. They are also an excellent answer to your how-to-see last seen on the Snapchat issue.
For instance, if you send someone a message, the time appearing under their name is the timestamp. Seeing it, you can guess whether your friend was recently active or not. Similarly, you will see timestamps on Snap map like an hour ago, or just now, etc. If you are fortunate, maybe you can catch your friend online.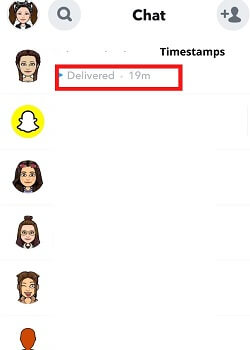 Method 5: Check Stories
Everyone updates a Snapchat story. Stories also say a lot about the active statuses of the users.
Open the Friends tab by tapping the two people icon at the bottom of the screen.

Look for your friend's story. The timestamp shown in the story will help make a good guess of their last activity.
You can try another method if you don't see any story updates. Update your story and wait for your friend to see it. When they do, their name will appear on the list.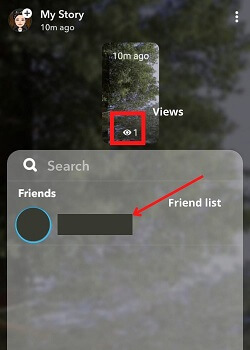 NOTE:
Note that Snapchat only shows the names of story viewers and not the exact time or the number of times they viewed your story.
Method6: How to See Last Seen on Snapchat using FamiGuard Pro for Android
Although the above methods are great, they require a lot of effort. Here third-party apps come into the scene. One such third-party software is FamiGuard Pro for Android.
1. What is FamiGuard Pro for Android?
Famiguard Pro for Android is an all-in-one mobile tracking application that monitors and protects the activities on the target phone. It works with Android versions 4.0 to 12 and monitors all the interactions made through the device.
2. User Guide of FamiGuard Pro for Android to See Any Activity on Snapchat
Famiguard Pro for Android works wonderfully for tracking Snapchat activities as well. All you have to do is follow the steps below to install and configure FamiGuard Pro for Android.
Step1. Go to the application's official website and click on the Sign-Up button. Purchase after registration.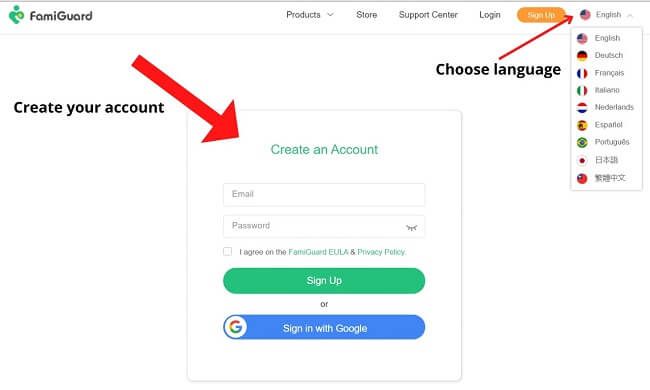 Step2. Download and Install FamiGuard Pro for Android on your target devices.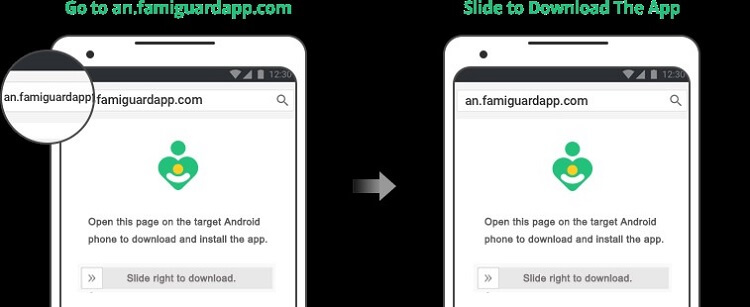 Step3. Once the setup completes, you'll see your device's name on the top right corner. Now you can monitor all activities on the target device.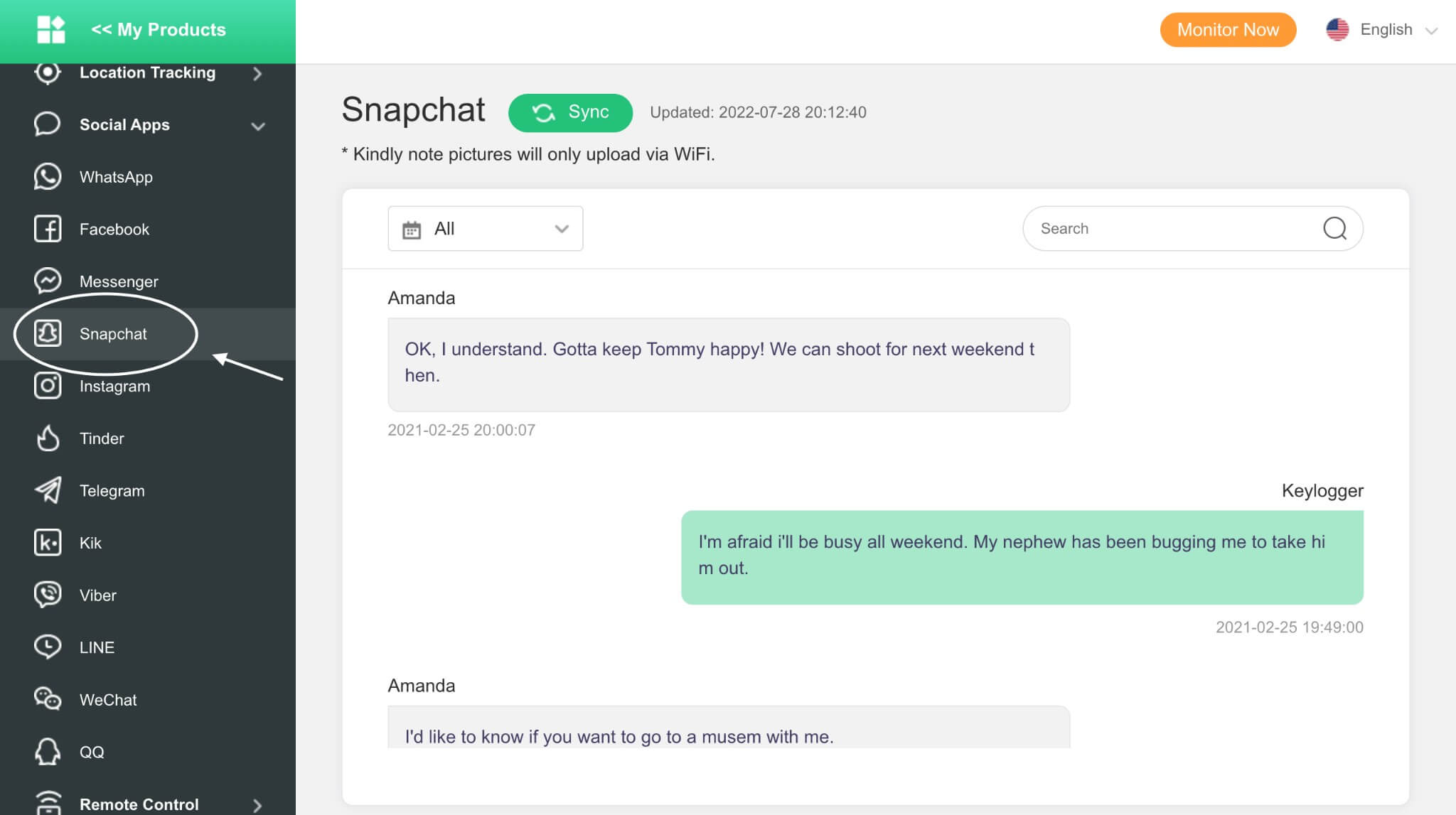 3. The Features of FamiGuard Pro for Android
All-round monitoring: can monitor more than 30 apps on the target device including instagram, facebook, tiktok, snapchat, etc.

Secret monitoring: After downloading famiguard pro on the target device, it will disappear automatically. The owner of the device will not find out that you are monitoring him.

Location tracking: famiguard pro can track the device in real time and record the GPS trail of the device.

Remote control: You can control the camera and screenshot function of the target device online.

Easy to use: no root required and very easy to use
Wrap Up
Snapchat is an interesting social media app that connects you to your friends in a fun way. Unfortunately, it doesn't support a vivid indicator to show the last seen status of the user. Hence, the users ponder how to see last seen on Snapchat.
Although the methods above are great, they may seem tiring and time-consuming. Here, a universal solution jumps in called Famiguard Pro for Android. It is an excellent tracking app that can help you track Snapchat and other famous social media activities. You can access the device remotely and enjoy your operation incognito.
You may also be interested in:

By Tata Davis
professional in software and app technology, skilled in blogging on internet
Thank you for your feedback!