On Snapchat, if you have your location enabled on Snap Maps, your "last seen" activity will be shown. This means you can peek at the last time your friends were active through Snapchat's settings. If your kid or boyfriend has ghost mode enabled on snapchat, you won't be able to see their last active time through normal snapchat methods.
If you're worried about your kids being harassed on snapchat or suspecting your boyfriend is cheating on you on snapchat behind your back, then you must read this blog post, it will tell you in detail how to see someone last seen on Snapchat, even if they're in ghost mode.
Table of Contents
Part 1. How to See Someone Last Seen on Snapchat (Common Ways)
Before We Start
Here are a few simple ways to check someone last seen on Snapchat. However, if the person you want to check has blocked you/is not friends with you/is in ghost mode on Snapchat, the following methods may not work. If these methods don't work for you or you want to see someone last seen on Snapchat secretly, click on Part 2 directly to see other more effective methods.
Way 1: Check Your Conversations
The simplest method to check the active status of someone is by opening their chat and texting them.
Open the Snapchat application and swipe the screen to the right to open the Conversation tab.

Scroll to your friend's contact and open the chat.

You will see a Bitmoji at the bottom of the screen if the contact is active and has opened your conversation. If the Bitmoji disappears, they have left the chat or gone offline.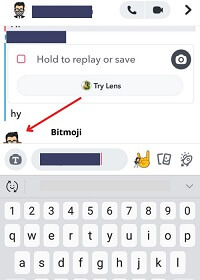 Also, you can check for conversation indicators like 'opened' and 'delivered.' 'Opened' means the person is online or has recently used the application. In contrast, 'delivered' means the user is offline.
Way 2: Look at Their Snap Map
Next, you can check the Snap Map to know when your friend was last active.
NOTE: Snap Map method is only useable when your friend has shared their location with you and has not enabled the 'Ghost Mode.'
Tap on the location pin icon at the bottom of the screen to open the Snap Map.

If you see your friend's bit emoji, tap on it. Tapping will zoom in on the screen, and you'll see their location and active status in a white bubble. For instance, 'Just Now' or '26 minutes ago' etc., these timestamps will help you determine your friend's active status.
Way 3. Check Their Snapchat Score
In Snapchat, the number of pictures a user sends is called their snap score. It includes both private and public pictures.
Open the Friends tab on Snapchat and press the name of the person whose snap score you want to see.

Their profile will open, and you can check their snap score. More snap score means a recent activity on Snapchat.

You can recheck the score after 5 to 10 minutes. If the score increases, it means the person is online or was active recently.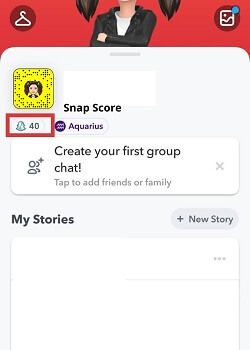 Way 4: View Timestamps
Timestamps appear on almost all activities on Snapchat. They are also an excellent answer to your how-to-see last seen on the Snapchat issue.
For instance, if you send someone a message, the time appearing under their name is the timestamp. Seeing it, you can guess whether your friend was recently active or not. Similarly, you will see timestamps on Snap map like an hour ago, or just now, etc. If you are fortunate, maybe you can catch your friend online.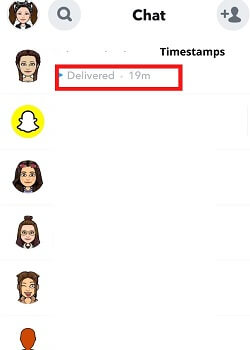 Way 5: Check Their Stories
Everyone updates a Snapchat story. Stories also say a lot about the active statuses of the users.
Open the Friends tab by tapping the two people icon at the bottom of the screen.

Look for your friend's story. The timestamp shown in the story will help make a good guess of their last activity.
You can try another method if you don't see any story updates. Update your story and wait for your friend to see it. When they do, their name will appear on the list.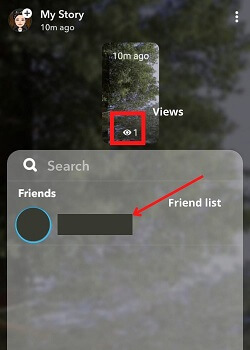 NOTE:
Note that Snapchat only shows the names of story viewers and not the exact time or the number of times they viewed your story.
Part 2: How to See My Boyfriend Last Seen on Snapchat If He Blocked Me
While all of the methods mentioned above are effective in allowing you to see someone's last seen on Snapchat, there are always some situations that are out of your control: the person may have blocked you or hidden all their profile on snapchat. That's why I recommend you to use a third party tool - FamiGuard Pro for Android.
Whether you are a parent worried about your kids being harassed on Snapchat or someone worried about your partner cheating on Snapchat, you can use this monitoring software to protect your kids or yourself.
What is FamiGuard Pro for Android?
FamiGuard Pro for Android is an all-in-one mobile monitoring app. Not only does it help you monitor your kids/partner's last seen on snapchat (even if they blocked you or they're in ghost mode) , but also view all messages even deleted ones. Not only that, FamiGuard Pro for Android can also monitor all the dynamics of the target mobile phone. Let's see what else it can do
The Features of FamiGuard Pro for Android
All-round Monitoring: Not only Snapchat, it can also monitor more than 30 apps on the target device including Instagram, Facebook, Whatsapp, SMS, etc.

Secret Monitoring: After downloading FamiGuard pro on the target device, it will disappear automatically. The owner of the device will not find out that you are monitoring him.

GPS Location & Geofence: FamiGuard Pro can track the device in real time and record the GPS trail of the device.You can also set up geofences, which will send you an alert whenever a target device moves out of range.

Remote Control: You can control the camera and screenshot function of the target device online.

Easy to Use: no root required and very easy to use
User Guide of FamiGuard Pro for Android to See All Activity on Snapchat
FamiGuard Pro for Android works wonderfully for tracking Snapchat activities as well. All you have to do is follow the steps below to install and configure FamiGuard Pro for Android.
Step 1. Go to the application's official website and click on the Sign-Up button. Purchase after registration.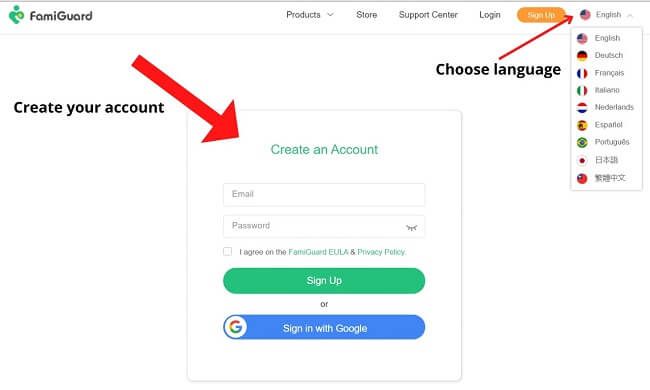 Step 2. Download and Install FamiGuard Pro for Android on your target devices.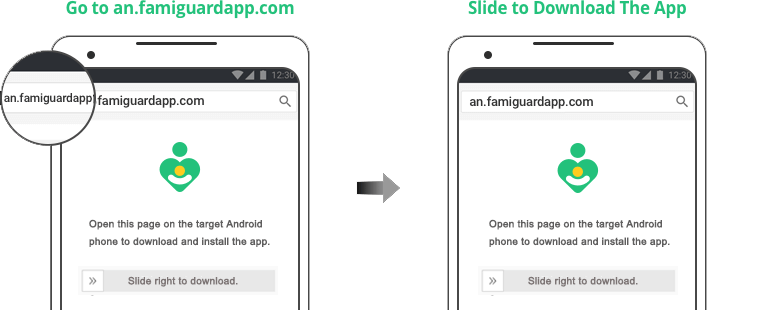 Step 3. Once the setup completes, you'll see your device's name on the top right corner. Now you can monitor all activities on the target device.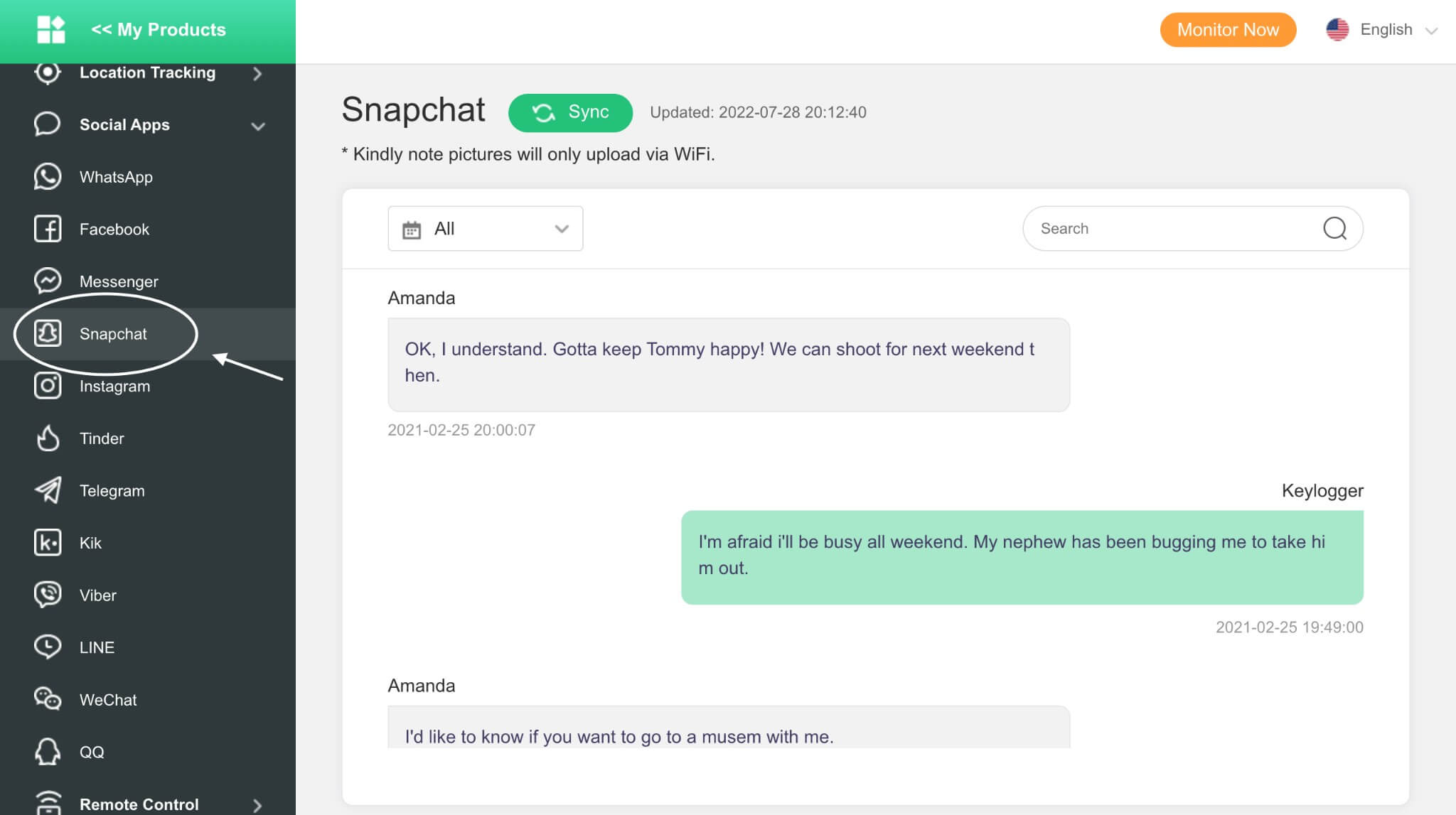 Wrap Up
Hopefully the above method will help you figure out how to How to Tell If Someone Is Active on Snapchat. If you want to keep your underage kids away from internet harassment or want to catch your partner cheating on you online, then be sure to try out this amazing product with FamiGuard Pro for Android!
You may also be interested in:

By Tata Davis
professional in software and app technology, skilled in blogging on internet
Thank you for your feedback!