The Facebook Restricted feature is a feature that allows users to hide posts from certain friends on the social network by adding them to this list. Any Facebook friends can be added or removed from this list at any time and there is no limit to how many people can be on them.
A Facebook friend who has been restricted is simply added to your Restricted list. They are still friends with you on Facebook and can communicate with you via direct messages. You will also be able to continue viewing their posts on the Facebook homepage as usual.
This Facebook restricted feature is useful for filtering out people or friends who may not like your status or posts on Facebook, in terms of the current trend called haters. That way you will avoid their comments that are impolite or dirty. In addition, restricted friends on Facebook can also reduce problems between you and your friends on the platform.
Table of Contents
Part 1: What Is a Facebook Restricted List?
If you restricted Facebook friend, that doesn't mean that you exclude them from your friend list. The Facebook Restricted List is the function when you can limit somebody on Facebook. That means, their content will always be invisible to you, although you still befriend them.
So, what does restricting on Facebook mean? After restricting somebody, all your posts (except the public ones) will always be invisible to them as well. This feature will be very useful if you don't want your colleagues to know about your private life. So, rather than creating another account, Facebook has provided a much better and simpler way to do so.
You can always be in contact with the people you're restricted to. What is limited to them is your content visibility. They won't be notified about what kind of posts you uploaded.
Part 2: How to Restrict Someone on FB?
To restrict somebody on Facebook, there are actually two ways you can do this. If fb friend restricted, that means you can simply watch their posts, not to actually block them, so there's nothing to worry about.
Method 1: Restrict Facebook Friends on Facebook's Friends Page
The first method here is to restrict somebody through the Friends page. So how do you restrict someone on FB?
Step 1: First, type in "Friends" on the search bar. Click the first option that appears.

Step 2: Then, select the Custom List
Step 3: Navigate to the Restricted option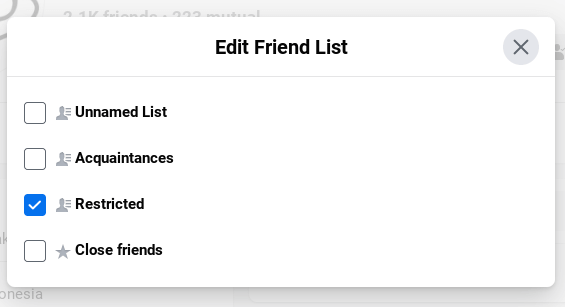 Step 4: Select Add Friends button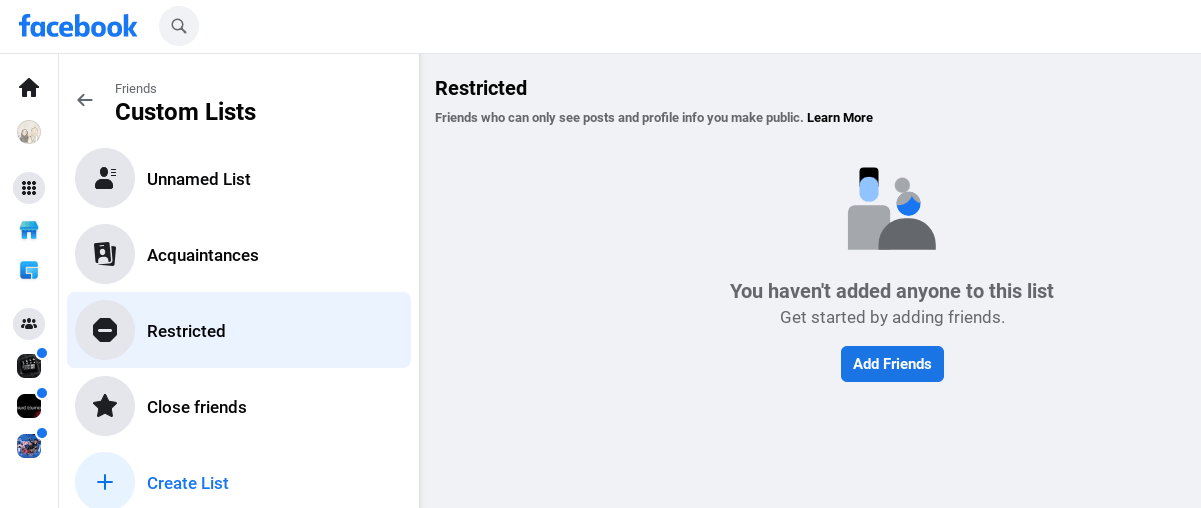 Step 5: All your friend accounts will appear, pick the one you want to restrict
Step 6: To finalize the process, click Save!
A more approachable way is doable, which is through your friend's profile. The method is easier since all you have is just to visit their profile, and activate the restriction there.
Method 2: Restrict Facebook Friends on Their Personal Profiles
After knowing about what does restricted on facebook mean, now it's time to restrict an account through their own profile.
Step 1: First, open your friend's account you want to restrict. Then, click the Friends button

Step 2: Select the Edit Friend List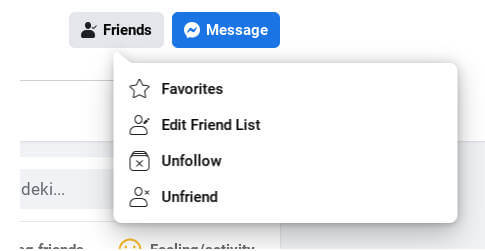 Step 3: Then, mark the Restricted option
See, it's easier, right? With only these three simple steps, you can easily restrict anybody on Facebook (as long as they're included as your friends).
Part 3: How to Know If You Have Been Restricted on Facebook?
Now that you already know what is a restricted friend on fb, would like to know whether you're restricted on Facebook or not?
Yes, the same thing could also happen to you. But, there's actually a negative impact from this, so don't be stressed about it too much. What you can't do is to see a notification about someone's posts. During some occasions, you can't also see their content.
After knowing about what does restricted do on Facebook, here's what you can do to check whether you're restricted on Facebook or not:
Method 1: Check If You Can See Their Posts with Friends Symbol
Yes, we've talked about how to create a restricted list on Facebook. And now, we want to share a way to check whether you're restricted or not on Facebook.
The first method to do this is by directly checking your friends profile. Visit their profile, and see if there's any empty space right on top of their profile. This gap here is what borders private and public posts. So if you can't see anything beyond the public posts, or the gap, it probably means that you're restricted.
If the posts have the Globe symbol on them, it means they are public posts, not the private ones, or the posts specifically made for friends only. Therefore, if you can only see their public content, there is a possibility that you have been restricted by your friends
Method 2: Check Facebook Timeline with a Mutual Friend
The next thing you can do after understanding the restricted friends list on Facebook is by checking your friends profile through your mutual friends. Ask them about seeing the timeline of the account who restricted you. See whether there's a difference or not.
If they are able to see the private posts, it's clear that you've been restricted. So, there's nothing you can do but to ask your friend directly about the reason. Asking them personally about this is important to know whether the restriction is purely intentional or just a system error.
Tip: Best Way to Find Out if You Have Been Restricted on Facebook
It's important to note that none of these methods are foolproof, and there's no guarantee that you will be able to determine if you've been restricted. All of the methods mentioned above have their respective disadvantages. For example, asking a mutual friend to check for you may not always be a reliable option.
But, don't worry, in the following part, we will show you the best way to find out if you have been restricted on Facebook
Why FamiGuard Pro for is a Reliable Way to Find Out if You Have Been Restricted on Facebook:
FamiGuard Pro for Android is an All-in-one Social Monitoring App that can be used to keep an eye on all activities on Facebook. With this app, you can know if you have been restricted on Facebook by your friends with simple steps. Once this app is installed, it can help you monitor other people's Facebook accounts all the time. Therefore, when you are restricted by your friends, you will get known for the first time!
4 Steps To Find out If You Have Been Restricted on Facebook with FamiGuard Pro
Step 1: Create your account for FamiGuard Pro for Android
Step 2: Download the FamiGuard Pro for Android app from the given address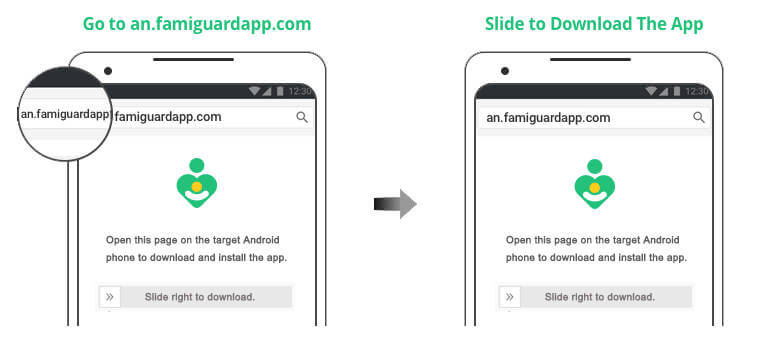 Step 3: Set it up on the Target Smartphone

Step 4: Log into FamiGuard Pro for Android online dashboard and Click "Social Apps" and then choose "Facebook" to check all posts sent by them and know the fact.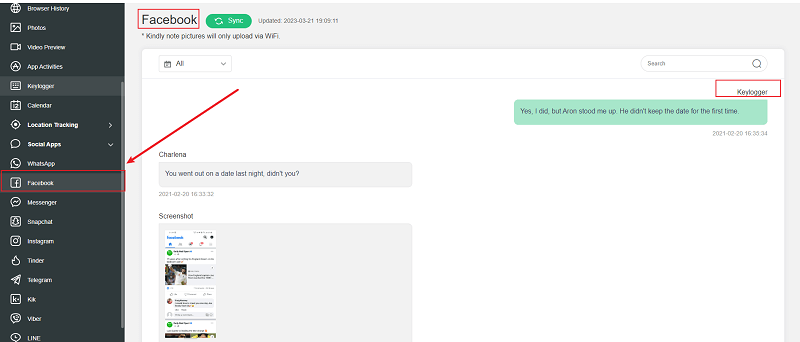 What else can FamiGuard Pro for Android Do for You?
Location Tracking: You can track cell phone location in real-time, view location history and can also get alerts after setting geo-fences

Phone File Viewing: With FamiGuard Pro for Android, you can monitor messages, call logs, contacts, keylogger, photos and browser history on the target phone at any time

Remote Control: Recording phone calls, capturing screenshots and taking secret photos in remote control mode

Keylogger Feature: It has a keylogger feature that records everything typed on the keyboard, including account passwords and deleted messages from Apps.
FAQ: Hot Questions about How to Restrict Friends on Facebook?
Q1: Can Friends Know If They're on Facebook Restricted List?
Before trying to answer how to remove restricted on Facebook, let us first answer this question first. Fortunately, your friends won't receive any notifications about this, so there would be no hard feelings made after the decision.
Q2: How to See Restricted List on Facebook?
To see the list, you can go to the Friends tab, click the Custom Lists, and then choose Restricted. That's how to see restricted list on Facebook.
Q3: How to Remove Restricted on Facebook??
It depends on the cause. If your friends restricted you, then you may ask them directly to not include you in the restricted list. If it happens because of a system error, then you may try contacting custom service and submit a request to lift the restriction.
Q4: Why Facebook Restricted List Should be adopted?
It's mainly for privacy really. With the restriction, your friends can't see your private posts anymore, which means that you can stay balanced in both personal and professional lives if you tend to use the same Facebook account.
Conclusion
After reading this blog, we believe that you have figured out that what is a Facebook restricted list, how to restrict someone on FB and how to know if you have been restricted on Facebook. If you are also troubled by Facebook restricted friends, you can try methods mentioned above. Some of methods may be difficult to practice. Therefore, if you want to take a short cut, you can try FamiGuard Pro for Android, which can help you solve problems in an easier way!
You may also be interested in:

By Tata Davis
professional in software and app technology, skilled in blogging on internet
Thank you for your feedback!