If you're a Sprint customer, you may be wondering if the Sprint Family Locator service is worth using. This app allows you to track the location of your loved ones using their phones. In this article, we will give you a comprehensive Review of Sprint Family Locator including how it works, what the Pros and Cons are and the best alternative to Sprint family locator. So, keep reading and we will also help you decide if this app is good for you!
Part One: What Is Sprint Family Locator and How Does Sprint Track My Phone
Before knowing what is the Sprint Family Locator and how to use it, you have to learn about the sprint, its developer, at first. Sprint Corporation is an American telecommunications company and also the fourth-largest mobile network operator in the United States.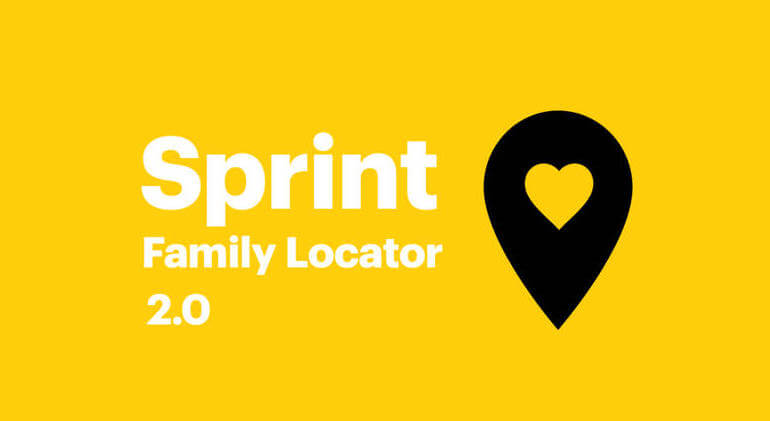 Sprint Family Locator is a service provided by Sprint to track, locate or find cell phones. If you are a customer of Sprint's network, you would be familiar with this Sprint Family Locator for it is powered by Sprint Network.
That being said, the Sprint phone tracker can track phones only when the target phone is connected to Sprint's Network, otherwise, it fails to track or locate phones normally.
So if you aren't the customer of Sprint's Network, Just Stop Here! It is a rare possibility for you to use Sprint tracking or finding phones!
Part Two: What Are the Main Features of Sprint Family Locator
Actually, since the Sprint Family Locator is a service of telecommunications company instead of a monitoring and tracking app developed by experts, the main features of Sprint Family Locator aren't plentiful.
Track or find the real-time location of target phones

Send the Location to Those Who Want to Track through Messages

Save and Present the Past Location History

Send Location Alert

Offer build-in SOS Service
From those main features of Sprint family locator, it is easy to find that the feature of sprint family locator is limited and the main function of this app is to track or locate.
If you want to monitor or track more activities that happened on target phones, this sprint family locator isn't a good choice for you.
Part Three: The Pros and Cons of Sprint Family Locator
According to the previous part, we have known what is Sprint Family Locator, how Sprint tracks phones and its main features. Besides, we also know the fact that the feature of Sprint Family Locator is limited. In the following part, we would like to discuss the positives and negatives of using Sprint to find phones.
Pros

Work Singly: With Sprint Family Locator, there is no need to install apps or ask for permissions. Only to ensure that Sprint's network is connected.

Track 5 Devices Simultaneously: Sprint Family Locator allows you to track or locate multiple devices at the same time.

Being Friendly for the Elderly Users: Since the information of location is sent by Messages instead of logging into any website, it is more friendly for the elderly users.

Being Compatible with IOS and Android Devices: Both iOS user or Android user can enjoy the service of Sprint family locator as long as the Sprint's network is connected.
Cons

Limited Features: Except for device tracing or locating, there aren't any useful features such as remote control and social app monitoring.

Fail to Monitor without Knowing: Sprint family locator will notify the target phone user that they are being monitored.

Exclusive for Users of Sprint's Network: If you aren't a customer of Sprint's network, you can't use Sprint as the phone tracker. Wanna use this tracking service? Be a member of Sprint's network first!
Part Four: The Best Alternative to Phone Tracker Sprint - FamiGuard Pro for Android
From Part Three, we have known the advantages as well as the disadvantages of Sprint Family Locator. We think Sprint Family Locator is a good option for those who only have the need for tracking or locating and is accidentally a loyal customer of Sprint's network
However, if you aren't satisfied with Sprint Family Locator's limited features, we recommend FamiGuard Pro for Android - The Best Alternative to Sprint Family Locator as it can offer you more interesting features, rather than just location tracking.
What Can FamiGuard Pro for Android Do for You
Location Tracking: You can track cell phone location in real-time, view location history and can also get alerts after setting geo-fences.

Phone File Viewing: You can monitor messages, call logs, contacts, keylogger, photos and browser history on the target phone at any time

Monitoring Social Media Apps: You can view messages or pictures on Whatsapp, Instagram, Viber, Telegram and more.

Remote Control: You can Record phone calls, capture screenshots and takie secret photos in remote control mode.
Sprint Family Locator VS FamiGuard Pro for Android! - The Latter Wins!
Compare Main Features:
| | Famiguard Pro for Android | Sprint Family Locator |
| --- | --- | --- |
| Compatibility | Android | Android and iOS |
| Price | $29.95 | $5.99/Month |
| Track Location | | |
| Monitor Apps | | |
| Stealth Mode | | |
| Web History | | |
| Keylogger | | |
| Remote Control | | |
| Call Record | | |
| Wi-Fi Logger | | |
| Monitor Screen time | | |
Compare Pros and Cons:
Sprint Family Locator
FamiGuard Pro for Android
Pros
1. Works singly without installation of any app Cover some common features
2. Tracks up to 5 devices simultaneously
3. Exclusive for users of sprint's network
4. Lower price for subscription
1. A variety of interesting and powerful features
2. Affordable prices for long-term customers
3. Offer a free trial version
4. Money-back guarantee
5. 24/7 customer support
Cons
1. Limited features (only for tracking)
2. Can't monitor target devices without users' knowing
3. Don't offer a free trial versio
1. Limited subscription options
2. Only for android users

Rate
Four Steps to Get Your FamiGuard Pro for Android
Step 1: Create your account for FamiGuard Pro for Android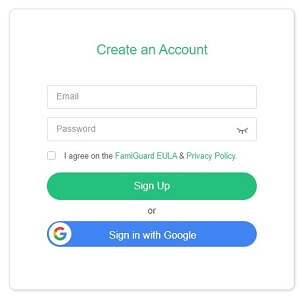 Step 2: Download the FamiGuard Pro for Android app from the given address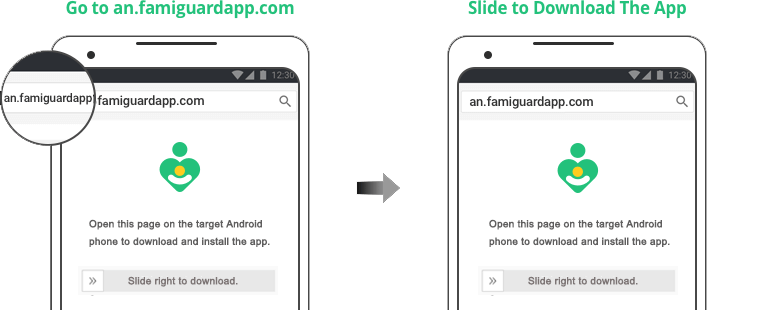 Step 3: Set it up on the target smartphone.

Step 4: Log into FamiGuard Pro for Android online dashboard and enjoy the journey of monitoring and tracking with FamiGuard Pro for Android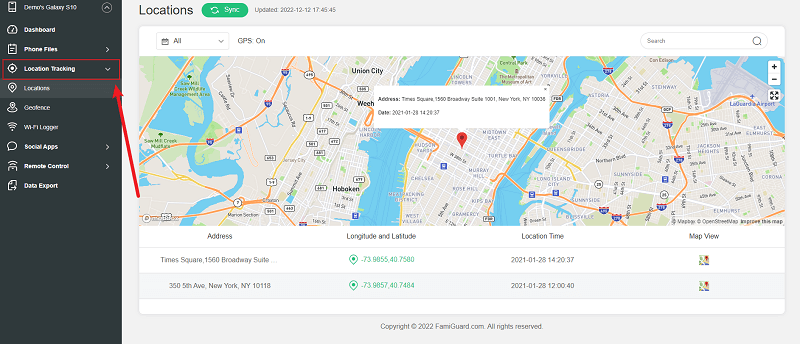 Part Five: Conclusion
There are a variety of other features that FamiGuard Pro for Android offers, which makes it a must-have tracking and monitoring app.
Besides, even if you aren't a member of sprint's network, you can also use all features provided by FamiGuard Pro for Android and you can avoid changing the network operator.
With all these advantages, FamiGuard Pro for Android becomes the Best Alternative to the Sprint Family Locator app. Maybe, you can go ahead and have a free trial of it.
You may also be interested in:

By Tata Davis
professional in software and app technology, skilled in blogging on internet
Thank you for your feedback!