A cell phone proves to be helpful in carrying out several tasks everyday and eases many other tasks as well. At times, the need to track a cell phone location may arise. The reasons can be plenty! You may be trying to locate your child, trying to find your lost cell phone or you may be doing this as a way to keep your suspicions about your partner to rest. There are several tools which have been developed specifically for this purpose. With these tools you can easily track a cell phone location online without any hassle. Here are some of the best cell phone location tracker tools which make the process of cell phone location tracking a piece of cake.
Table of Contents
With the help of FamiGuard Pro for Android, you can always be sure that your children are safe and secure. Through this app you can even track the location in real time. The location history showing detailed street info and time can also be checked. You can even set geo-fences using this app and get notified whenever the target phone crosses the boundaries set by you. Other features which make FamiGuard Pro for Android one of the best phone tracker apps are Browser History Checking, Phone File Checking, Real-time Location Sharing and so much more.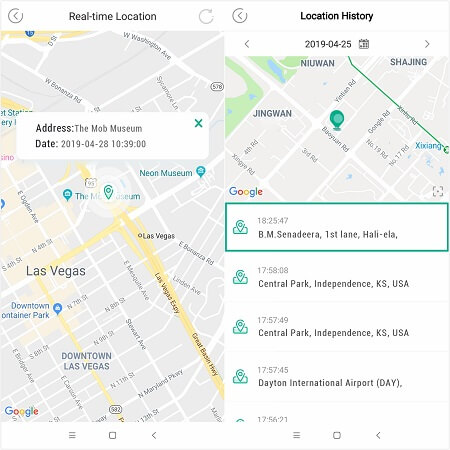 Glympse is an excellent location tracker app through which you can share your location with friends and family. This app would need the other person to consent in order to track their location. You cannot track their cell phone location without them knowing with the help of Glympse. The advantage of using this app is that you no longer have to spend hours explaining where you are to your friends and family. All you would have to do is share your location through the app or request your friends and family to share their location and get in touch with each other.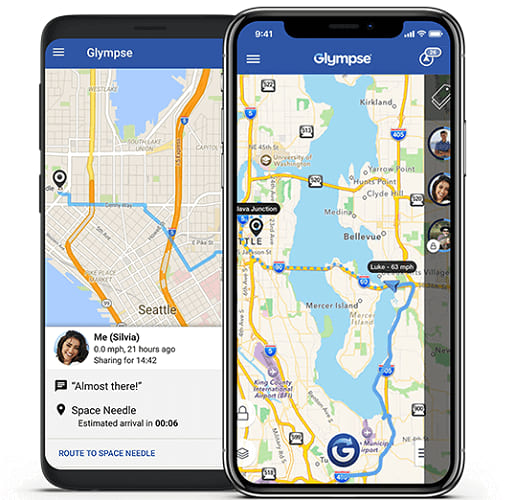 FlexiSPY is one of the most powerful apps which is used for tracking the activities on any cell phone. The prominent feature of this app is location tracking. You can easily use this app to locate the target cell phone anytime you want. Just by accessing the online dashboard of this app, you can get the entire detail about the real time location of a target phone. This app is majorly used by parents and some corporate companies. Parents use this app to keep their kids safe and secure and know their whereabouts at all times. The corporate firms use this app in order to keep track of what their employees are up to during the working hours.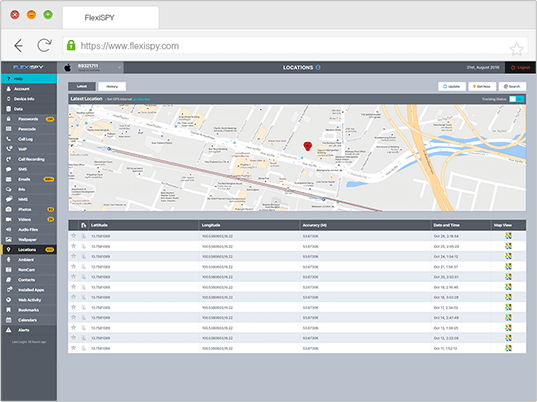 HoverWatch is a phone monitoring app through which you can locate a cell phone position free online. Once this app gets downloaded on the target phone, it goes incognito. So, the target cell phone owner wouldn't have a clue that you are tracking their activities on their cell phone. This app makes use of the inbuilt GPS in order to trace the real time location of a cell phone. It tracks the nearby Wifi networks and cell towers in order to determine the target cell phone location. Apart from the excellent location tracking feature, this app also includes social media monitoring, access to messages and call logs and so much more!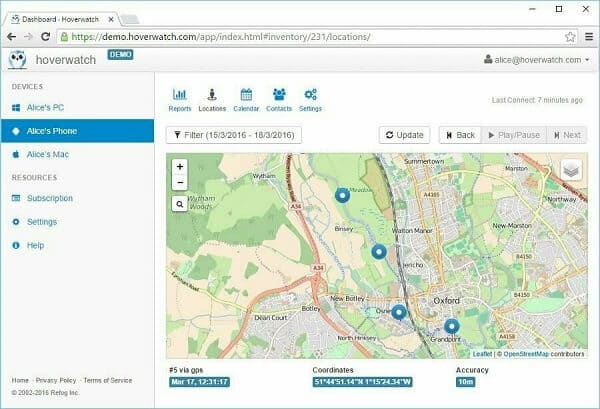 This app is more of a location sharing app which can be used among your family members or your friends group to keep a close check on the whereabouts of each other. You can remotely monitor any cell phone location by accessing this app's website. Multiple devices' location can be tracked using this app. You can even share your location with your friends and family to let them know where you are. Several corporate enterprises make use of this app's geofencing feature to get alerted when employees enter and leave the office.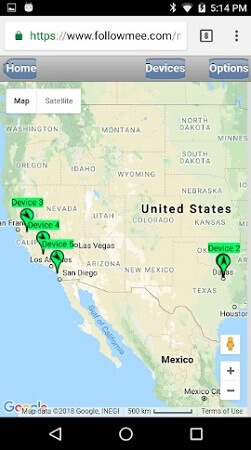 Mspy is another popular phone tracking app which is used majorly by parents to keep a check on the whereabouts of their children. This way they can ensure that they reach their kids in time in case of emergencies. It is very easy to install, set up and use this app to monitor the activities on the target cell phone. One of the best features of this app is location tracking through which you can get to know the real time location of the target cell phone. This app has several other useful features as well like social media platform monitoring, access to call logs and SMS etc. the browsing history can also be checked with the help of this app.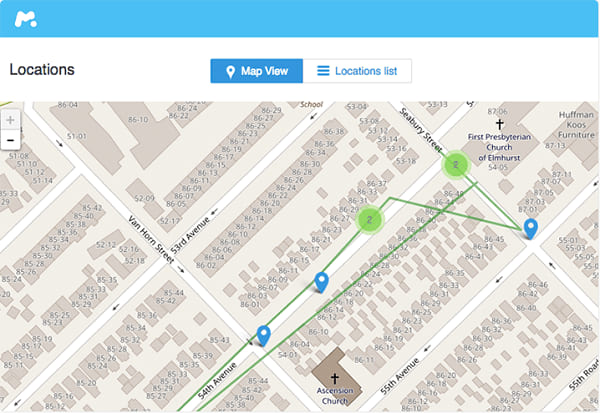 This is a cell phone tracking app which has been specifically designed to track any of the Android phones and tablets. It uses the GPS technology in order to determine the real time location of the target cell phone. Even when the traditional GPS fails to locate the cell phone, the inbuilt GPS in this app continues to work to give you all the location information you need. You can even check out the entire location history of the target cell phone with the help of this app. Apart from this, this app has several other features which are very useful to monitor the activities on the target cell phone. These features include recording the surrounding sounds, web browsing history, picture logging, social media monitoring etc.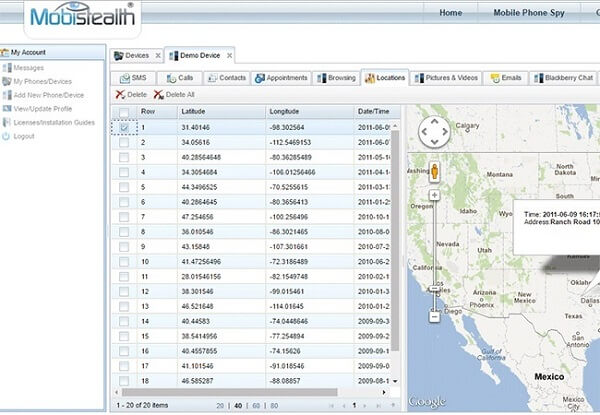 While looking for a cell phone tracking app, you would look out for a reliable and powerful option. FamiSafe is one such cell phone tracker app which is both. It offers a trial period for all the users so that the users can get acquainted with the features of this app. During this trial period, this app can be used for tracking phone location free. One of the most loved features of this app by several users is the location tracking feature. This way you can know where your family members or friends are at all times. You can avoid several inappropriate behavior and scenarios with the help of this feature.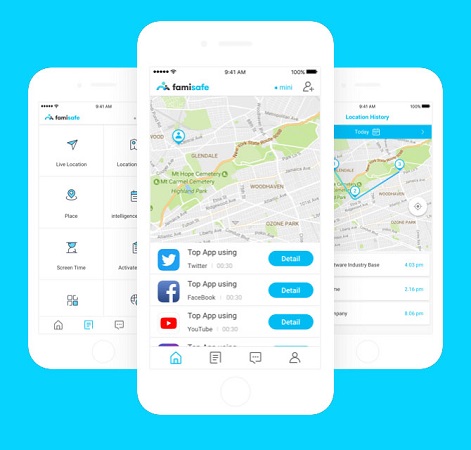 Conclusion
All the above apps function great as location tracking apps, but the FamiGuard app is the best out of all. It has been rated the best phone tracking app by several satisfied users. It comes with a lot of extensive features apart from location tracking which ensures that the phone monitoring function is being performed efficiently. FamiGuard is a highly recommended app and you can trace cell phone location free online through the three day trial version of this app. Go for it!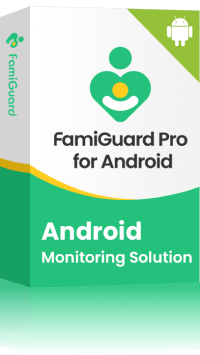 You may also be interested in:

By Tata Davis
professional in software and app technology, skilled in blogging on internet
Thank you for your feedback!