Aside from Instagram, Facebook is still one of the most popular social media platforms that people use today. Facebook is a more suitable platform if you like to create or join in communities with the same interest.
However, talking about security, Facebook does have some mixed reactions from users. People say they got hacked a lot, while the other say the contrary. Then why there's a difference? It might be because of the users. However, if your Facebook account got hacked, no need to worry too much, keep reading and we will give you answers.
Table of Contents
Part 1: How to Recover Hacked Facebook Account (If You Still Have Control)
So, how to recover a Facebook account that was hacked?
There are some ways you can do to retrieve your Facebook account, and we will provide two different cases when you still gain control or not. Now let us start with the first one.
1. Change Your Password
If you feel like your account got hacked by looking at several indicators, then what you need to do is to change the passwords immediately. Change your previous passwords into ones that you haven't used. It's even better when you use combinations of letters, numbers, and special letters to make the passwords more unique and hard to guess.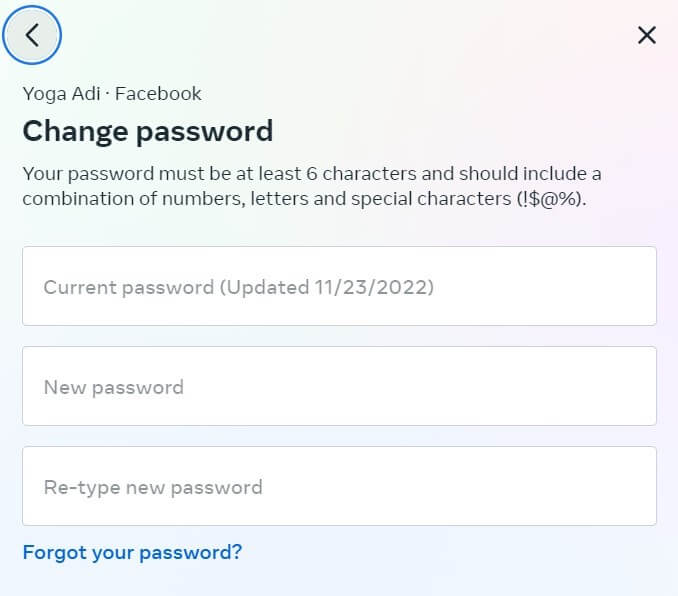 2. Log out Any Unrecognized Devices
To do the Facebook hacked recovery, you can also check which device has an access to your account. Fortunately, Facebook already presents a way to check it. So, all you need is to open the Password and Security settings on your Facebook account, and right above the option to change password, you can see the option that tells you where you're logged in.

This section will show you a list of devices that logged into your account and the location when it was done. Now, if you see some devices you don't have started to log in to your account, the best way you can do is just to remove all their access. This is the first red flag that's easy to notice.
3. Enable Two-factor Authentication (2FA)
Since Facebook doesn't offer 2FA feature by default, you have to install an additional app to do the job. Don't rely much on 2FA that works through SMS since it's also prone to hacking. Use the 2FA apps instead, like Google Authenticator, which works wonderfully for so many people.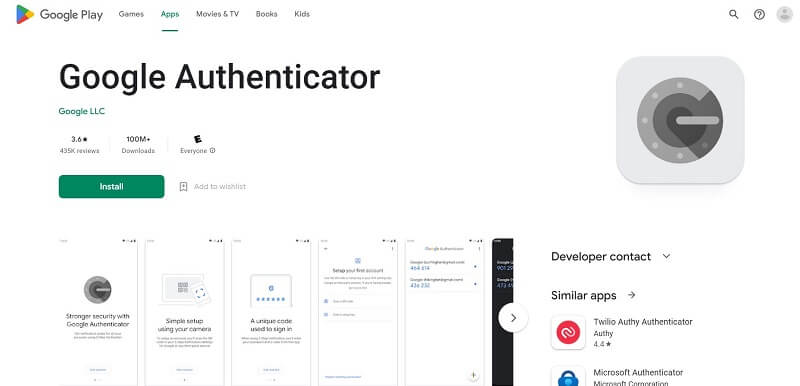 This method on how to recover a hacked Facebook account is always effective to prevent someone else to log into your account. Since they don't have an access to the authenticator, it would be much harder to breach into your Facebook account.
Part 2: How to Recover Hacked Facebook Account (Already Lost Control)
Now we want to explain the methods for recovering a hacked Facebook account when the access is lost. If you no longer have access, that means the hacker has already changed the password. But don't worry, there's always a solution to this.
1. Reset Password through "Forgot Password? "
The very first thing you can do to make a hacked Facebook account recovery, is by clicking the Forgot Password option on the login page. This will send you a recovery email to change your password again, which will grant you access to the Facebook account if you successfully do it.
2. Report to Facebook
Aside from trying the above method, you can also try to report to Facebook about the incident. In order to do so, go to the Facebook main page, go to Settings, and then look for the Help section. From there, you can report the incident and get a ticket for that. Sometimes later, their team will be in touch with you to solve the problem.
Part 3: Major Signs of a Hacked Facebook Account
Unauthorized login history
From the login history, you can check whether there's an unauthorized login or not. If you indeed find one, then it's clear that your Facebook account got hacked.
People can see things that I thought were private
Your previous private posts that suddenly went public might also be one of those hacker acts. They will leak all the private posts you have, including the sensitive ones.
Someone uses the same Facebook name or photos as I do
When you type in your name and found another user with the exact username and photo, it could be a solid indicator that your Facebook account just got hacked.
Related Read: How to Know if Your Facebook Has Been Hacked?
Part 4: How to Protect Your Facebook Account from Being Hacked?
Now that we've learned about how to recover Facebook hacked account, now we want to share with you some tips on preventing the same thing from happening again in the future.
1. Use a Strong Password
One of the best ways to safeguard your account, but mostly neglected, is using strong passwords. A strong set of passwords is a must to keep your account safe, and it works for all the apps, not only limited to Facebook.When you create a stronger password, anybody will find it harder to guess what it is.
Warning:
Avoid using familiar information as your password, like phone number, home number, or date of birth. Instead, use something that's completely irrelevant to them all.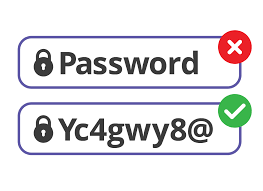 During the password creation, make sure to put some numbers and special characters to make it more unique. If you can't remember it easily, write it down on a physical note and store it in somewhere safe.
2. Change the password regularly
Aside from making complex passwords, it's also best for you to always change them regularly. By periodically changing your passwords, the hacking attempts would be much harder since the account details are always changing. To make the job easier, you can use reputable password managers, which are widely available on the official markets.
3. Do Not click suspicious links
If someone sends you some links, never click them immediately. It's always better to check the legitimacy of these links first by looking at the domain, and then the other elements following it. You can also check the internet for the links to see whether it's a fraud or not.
Tips: How to Hack Someones Facebook [Have a Try]
Has your Facebook account been hacked? Has your privacy been snooped on? And are you upset because of it? Would you like to get into someone else's Facebook and see for yourself? Give it a try, now FamiGuard Pro can help you do just that, and the process is very simple and only requires you to have physical access to the target phone!
FamiGuard Pro
Rate: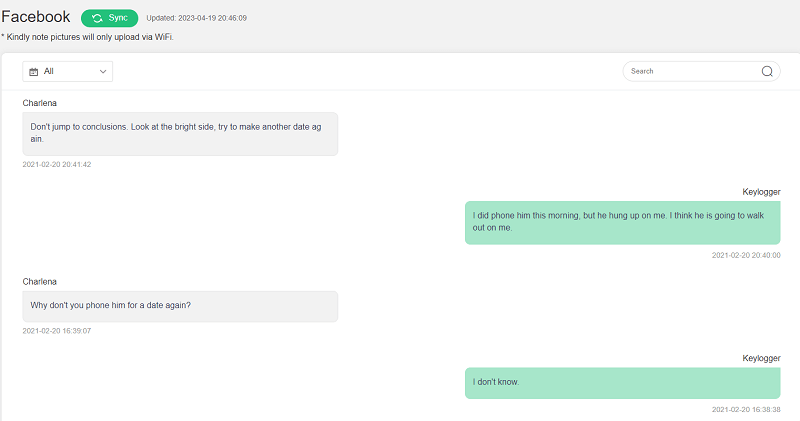 Here is how to use it:
Step 1: Create your account for FamiGuard Pro for Android
Step 2: Download the Facebook-hacking App from the given address
Step 3: Set it up on the target smartphone.
Step 4: Log into FamiGuard Pro for Android online dashboard, then choose "Social Apps" and "Facebook" to monitor all kinds of activities on target phone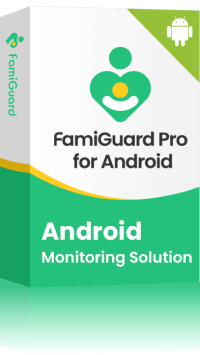 Amazing Features of FamiGuard Pro for Android
Monitoring Social Media Apps: Viewing messages or pictures on WhatsApp, Tiktok, Facebook, Instagram, Snapchat, Viber, WeChat, and more

Keylogger Feature: It has a keylogger feature that records everything typed on the keyboard.

Stealth Mode: No app icon appears on the target phone and the monitored person will not detect that you are spying on his Facebook account.

Remote Control: You can view his or her Facebook messages and pictures remotely, without touching the target phone. 
You may also be interested in:

By Tata Davis
professional in software and app technology, skilled in blogging on internet
Thank you for your feedback!