With more and more activities moving online, it's no wonder that the danger of falling victim to Facebook hacking has skyrocketed in recent years. From having your personal information and identity stolen to having your account flooded with malicious links, the risks associated with a hacked account are real - and potentially devastating.
But how to know if your Facebook has been hacked? And what steps can you take to avoid this situation altogether? This guide will walk you through the signs of a hacked Facebook account and provide actionable steps to secure it and protect your online identity.
Table of Contents
Part 1. How to Know If Your Facebook Has Been Hacked
Finding out whether your Facebook account has been hacked can be a little tricky, but it's not out of reach. In fact, If you're a regular Facebook user and keep track of every activity taking place in your account, you can easily spot things that aren't quite right.
The following are a few of the signs to look for when you suspect your Facebook account has been compromised.
1. Account Detail Changes
One of the clearest signs that a Facebook account has been compromised is a sudden change to any personal information such as name, hometown, and date of birth, etc.
2. Locked Out of Your Account
If you're unable to log in to your account and none of your credentials seem to be working, it's likely that another person has taken control and modified the login details.
3. Spam Messages or Posts
Hacked accounts are commonly used to send unwanted messages or posts in your feed that contain malicious links to borrow money from your contacts or steal their information.
4. Unexpected Friend Requests
Another common indication of an account being compromised by hackers is the presence of friend requests sent from the user's account to people they do not recognize.
5. Unusual Access Locations
Check "Security and Login" under "Settings" for suspicious access locations. If you find any location or device that doesn't match yours, it's likely your account is compromised.
Part 2. What to Do If Your Facebook Is Hacked
If you've been hacked on Facebook, try not to worry. If you still have access to your account, there are things that you can do to protect it from further harm. Consider taking the following steps:
1. End Unknown Sessions
Head to the "Settings and Privacy > Settings > Security and Login > Where You're Logged In" page and terminate any active sessions from unfamiliar devices or locations.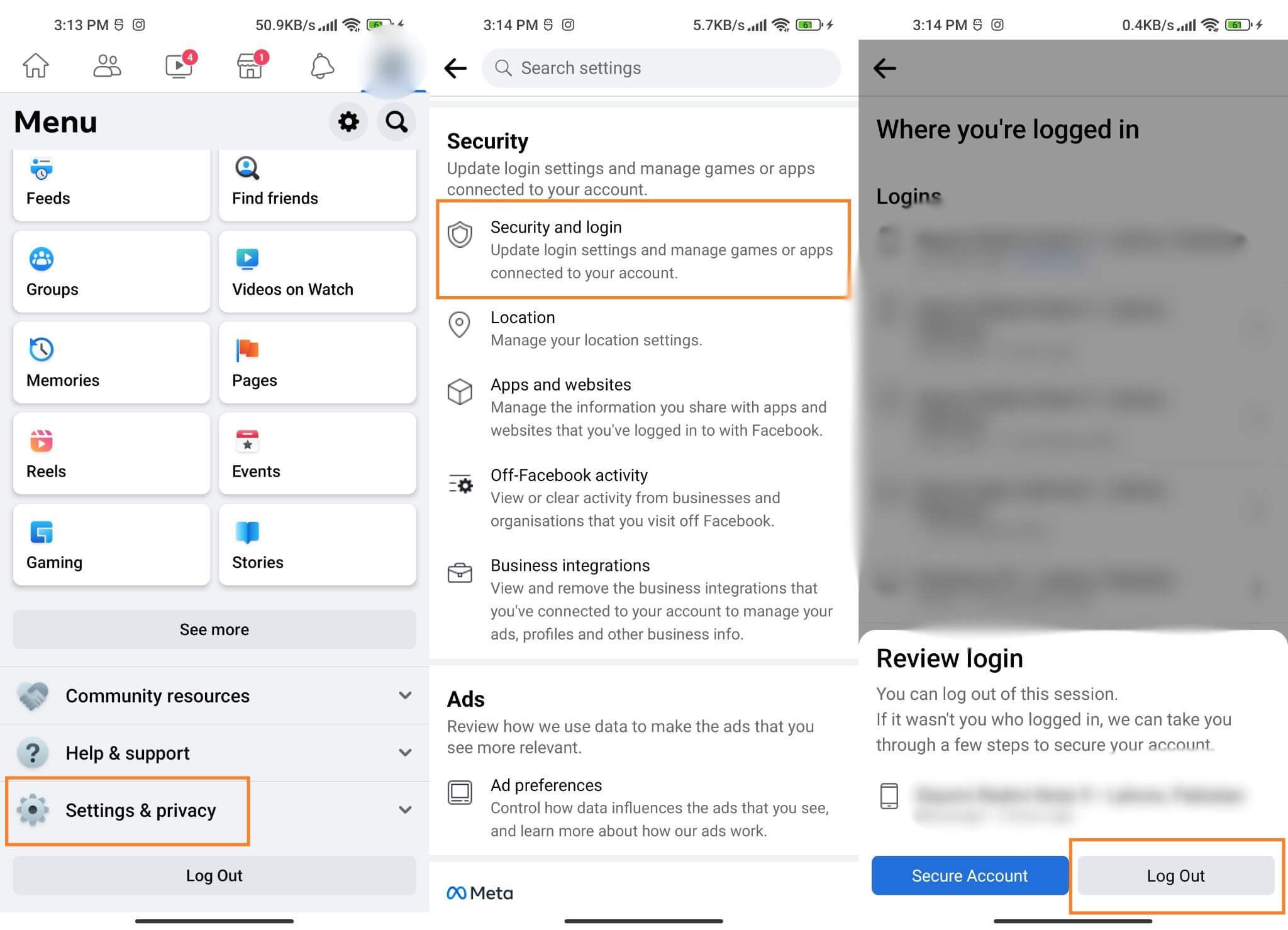 2. Change the Password
Go to "Settings and Privacy > Settings > Security and Login > Change Password" and set a new, secure password as soon as possible – this will help protect it from further intrusion.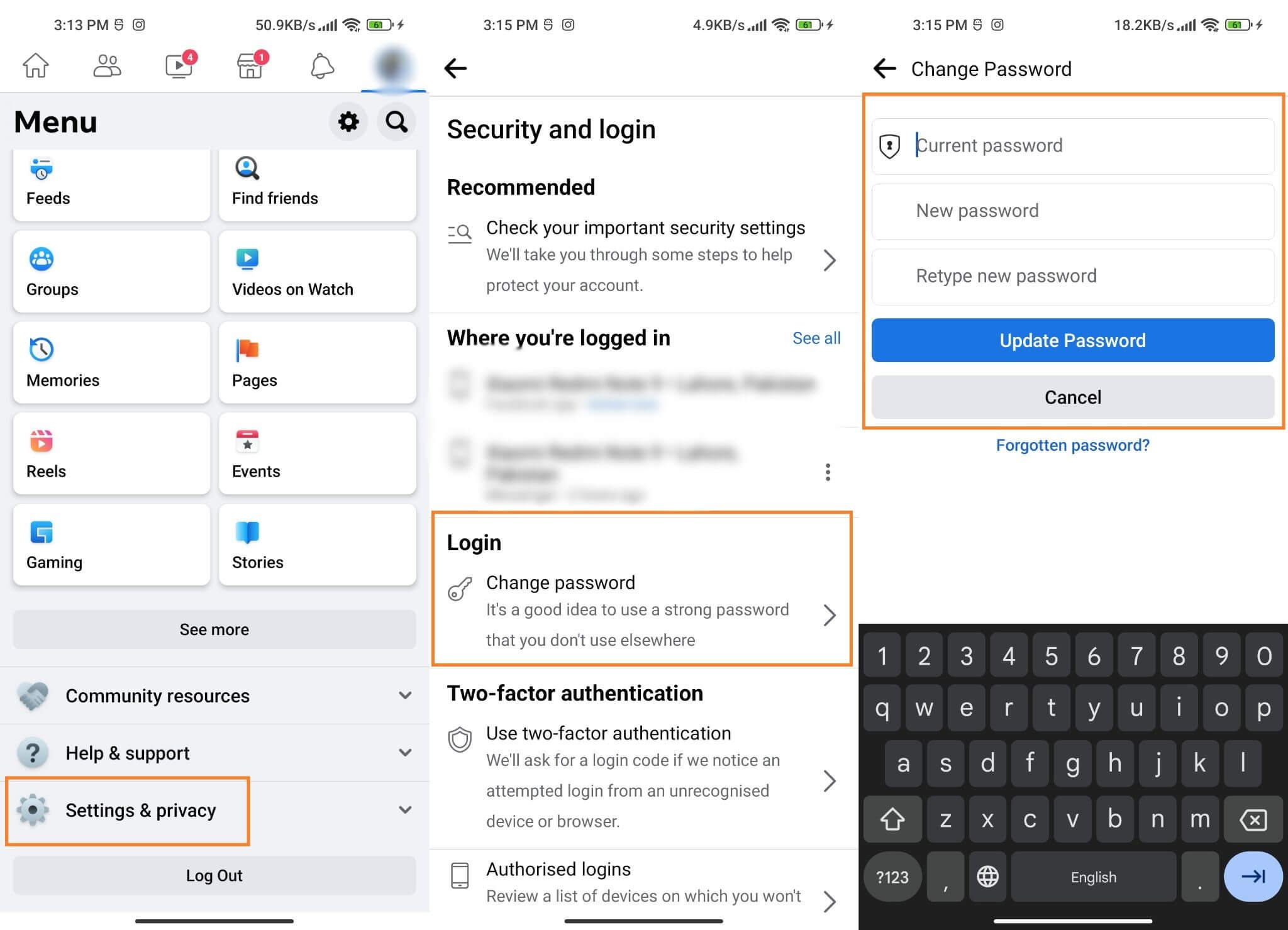 In case you are completely locked out of your account, there are a couple of things you can do - try these two options:
3. Request a Password Reset
Choose "Forgot password?" from the Facebook login page and enter your email address or phone number in the window that appears. After this, follow the steps given by Facebook to reset your password and regain access to your account.
4. Report it to Facebook
You can also get help from Facebook via the "Report Compromised Account" page. To regain access, provide proof of ownership and submit the details. Your account will be restored after that.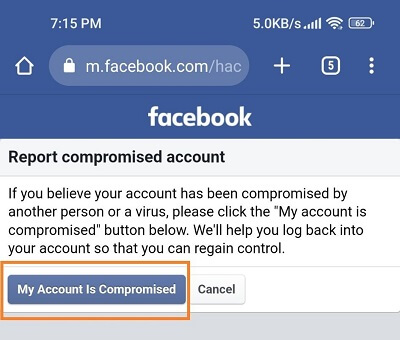 Part 3. Tips: How to Hack Someone's Facebook Risk-Free
If you are looking for a safe and legal way to access the Facebook account of a loved one, FamiGuard Pro for Android is the perfect solution. With this tool, you can easily hack into any Facebook profile with no risks.
FamiGuard Pro is the ideal tool for keeping tabs on your loved ones' activity across more than 30 social media networks. With this app, you can monitor who they are interacting with and what content they are viewing, posting, and sharing - while remaining undetected.
Furthermore, you can check in on their location at any time and establish geo-fencing to set limits on their whereabouts. Call logs and SMS history can also be tracked, plus screenshots can be taken remotely; so you will always know what your child or partner is up to.
Here's how you can use it:
Step 1: To get started, head to FamiGuard offical website to create a FamiGuard Pro account.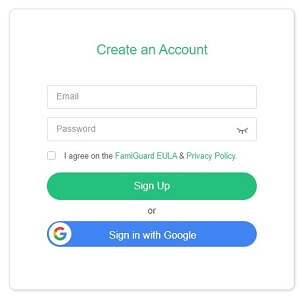 Step 2: Follow the provided instructions to install and set up the app on the desired device.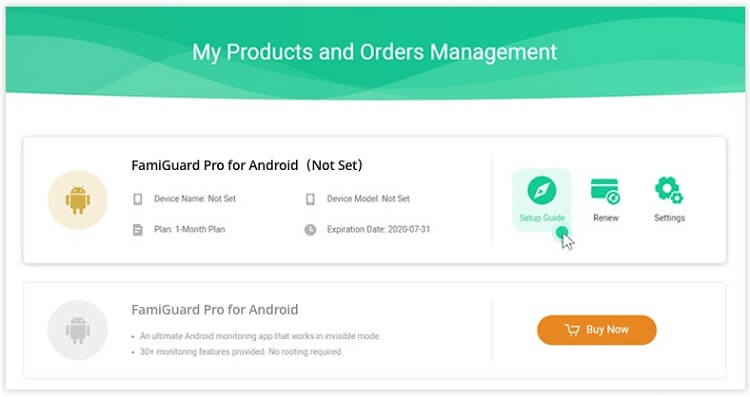 Step 3: Head over to "Social Apps" and select Facebook for monitoring.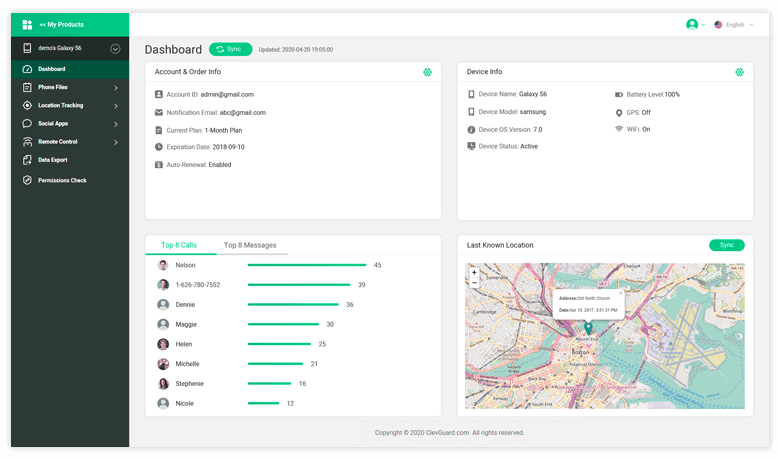 Conclusion
Having your Facebook account hacked can be a stressful experience, and it's important to take action if you suspect any suspicious activity. Keeping tabs on unusual activity is key to spotting a hack before it does serious damage to your account.
For added peace of mind – especially when safeguarding your family's social media usage – opt for FamiGuard Pro; this reliable monitoring tool allows you to monitor all your loved ones' online activities remotely and with total secrecy.
You may also be interested in:

By Tata Davis
professional in software and app technology, skilled in blogging on internet
Thank you for your feedback!