Talking about the phone's safety, have you improved your phone's security? You see, during this day and age, people are getting more alarmed since there are so many numbers of cyber attack cases that happen daily. Your phone type doesn't matter. Whether it's an Android or iPhone, there's always a risk that your phone will be hacked. Hackers are getting smarter, using all kinds of tools and techniques to trick unaware individuals.
So, how to know if your phone is hacked? Keep reading, you will find answers in this article, along with the solutions you may apply to remove hackers from your phone.
Table of Contents
Part One: 7 Signs Your Phone Is Hacked
Hackers usually work smartly and discreetly. That way, they can't get noticed easily while doing so. This has led to people constantly asking "How can I tell if my iPhone is hacked" or "Has my iPhone been hacked". Although hacking is a silent process, you will still be able to see the signs on your phone, whether it's an iPhone or an Android. Here we are going to show you the 7 most common signs that your phone has been hacked.
1. Unknown Calls and Messages
Of these 7 most common signs, the most obvious is suspicious calls. From time to time, you'll receive calls from suspicious numbers (usually scammers) that could mean your information has been compromised. If you've received messages from unknown numbers asking for your personal accounts. Of course, you don't need to tell them anything unless you're expecting them or have verified their legitimacy.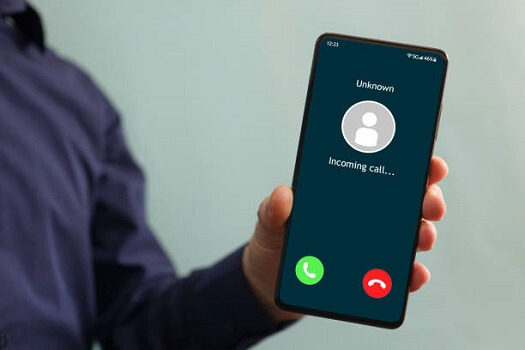 Aside from phone calls, you'll also be getting messages from unknown numbers. This also means that your number has been spread out by hackers. Potentially, your number has been sold by them to marketers who want to promote their ads freely and directly to you.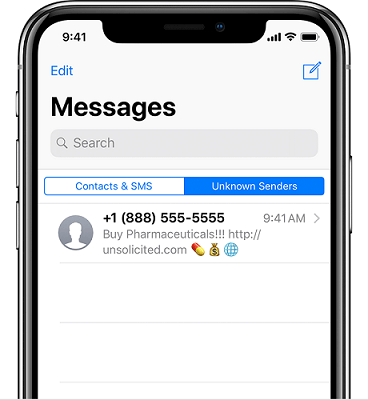 2. High Mobile Data Usage
To welly tell if your iPhone is hacked? Another sign you must know is "high mobile data usage". When you start noticing an abnormal use of mobile data, you should beware that your phone is possibly being hacked. To check your mobile data usage, you can follow these steps!
Step 1: Go to your phone Settings
Step 2: After accessing the mobile data tab, then scroll down until you can see the data usage option
Step 3: Now, you may find something like this: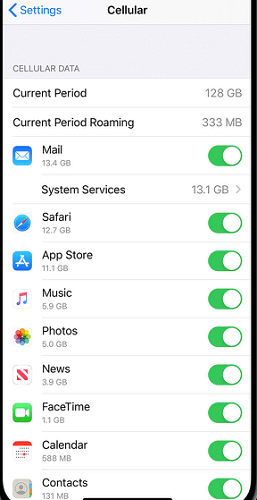 So, once you notice that your mobile data has been increasing a lot lately, and it happens so suddenly, it might be an indicator that your phone has been hacked. Therefore, you need to take a deeper look into this by scanning your device with an antivirus.
3. Fast Draining of Battery
Aside from the mobile data, you may also start noticing that your battery runs much faster than usual. If you notice that your phone runs out more quickly, that's a great sign on how to tell if iPhone is hacked. You can also check the apps that are running in the background. If you notice a strange app there, remove it immediately.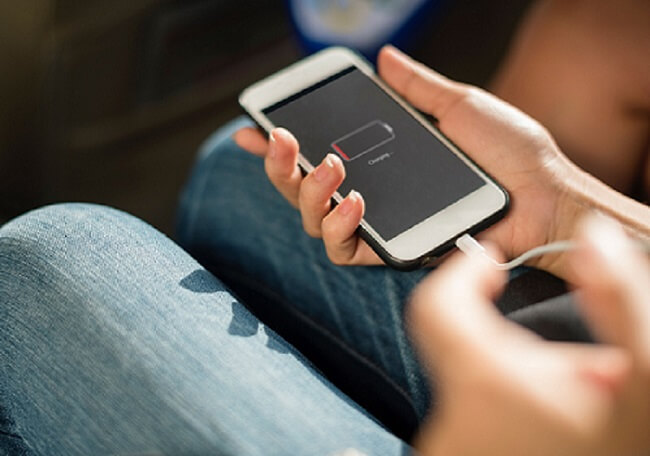 4. Unrecognized Apps
This often happens if you tend to download apps from third-party sources. You see, not all websites are great in terms of security. Some websites are legitimate, while others are full of scams. So before you download anything from them, make sure that the website is actually reputable and safe to access.
5. Uninvited Pop-ups
If you notice that your phone displays more pop-up ads that tend to be unwanted, intrusive, misleading, and harmful, it's usually a sign that your phone is hacked. When the intensity of the ads grows stronger, that's when you know something is definitely wrong.
6. Frequent Phone Crash
Another sign that your phone may have been hacked is if it keeps crashing or freezing. If it happens so frequently and so abruptly that it gives you a bad experience, then it should be clear that something is wrong with your phone.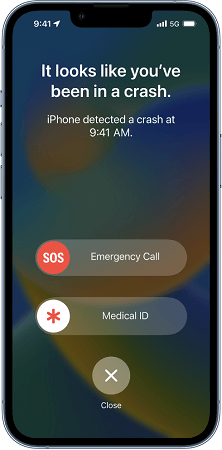 7. Reduced Phone Performance
Is your phone constantly missing calls, failing to receive or send text messages, and is your phone running slower, freezing, crashing or restarting unexpectedly? If you are experiencing these problems, it means that your phone's performance is dropping, which also means that your phone may have been hacked.
Part Two: What Should You Do If Your Phone Is Hacked?
If you can actually find the signs, there's no need to panic. There are some solutions that you can apply immediately, such as:
1. Don't Use Public Wi-Fi
The public wi-fi is a red flag in the first place. So, if there's no need to use the internet immediately, avoid using a public wi-fi connection at all times. It's much better if you have mobile data instead.
2. Uninstall Suspicious Apps immediately
Start removing the apps that you feel you have never installed before. These apps could be the main culprit of your phone problems.
3. Reset Your Phone
After the cleaning process is done, you can continue by resetting the phone. By resetting, your phone will turn into the default version, which means that all apps and files stored within will be removed. So, make sure to do a backup before doing so.
4. Change Your Passwords and Enable 2FA
After your phone is on, now it's time to make more protection for your accounts. Start by enabling the 2FA function. If your mobile banking apps have that, enable it immediately. Safety features like this will make sure that your account will always be protected no matter what.
5. Clear Your Browsing History, Cache and Downloads
Aside from cleaning the system, you can also clean the search engine you commonly use. By doing this, all the history, bookmarks, and auto-fill info will be deleted. But don't worry; you can re-add them again later on.
Part Three: How to Protect Your Phone from Being Hacked in Daily Use
1. Avoid Jailbreaking Your Phone
Although jailbreaking your phone may allow you to download some cracked software from unofficial app stores or enhance your phone's functionality, it increases the likelihood that your phone will be hacked without your knowledge. Not only do you expose yourself to malware and spyware, but you also miss out on security patches in the latest operating system updates.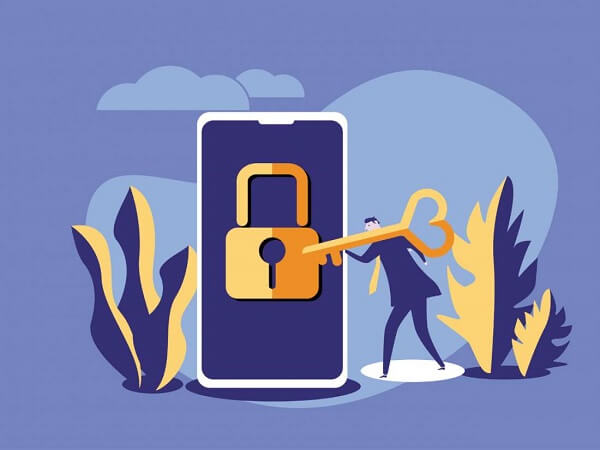 2. Monitor Your Phone's Status at All Times
Monitoring the status of your phone is an effective way to keep it safe from hackers, and if you can keep track of what's happening on your phone, then hackers won't have a chance to exploit it. You may not have the time to monitor your phone all the time because of work and other commitments, but if you choose a powerful phone monitoring app like FamiGuard, which can not only monitor your phone in real-time but also record all the activity on your phone so that you can view them when you have the time.

3. Update All Apps Regularly
It is important to update all apps regularly, as even trusted apps may have some vulnerabilities that can be exploited by cyber attackers. App updates often fix vulnerabilities in the program and help protect you from potential dangers. Besides, you should also update your phone's operating system to reduce the likelihood of it being hacked.
Tips: How to Hack into Someone's Phone Legally?
In the above article, we introduced you to 7 signs that your phone has been hacked, told you what to do if your phone has been hacked and how to protect your phone from being hacked, I think you have a thorough understanding of how to know if your phone has been hacked? However, if you also want to hack someone's phone and do it legally, you can try FamiGuard Pro for Android. With this tool, you can easily hack into someone's phone with no risks.
Here is how to use it:
Step 1: Create your account for FamiGuard Pro for Android
Step 2: Download the FamiGuard Pro for Android App from the given address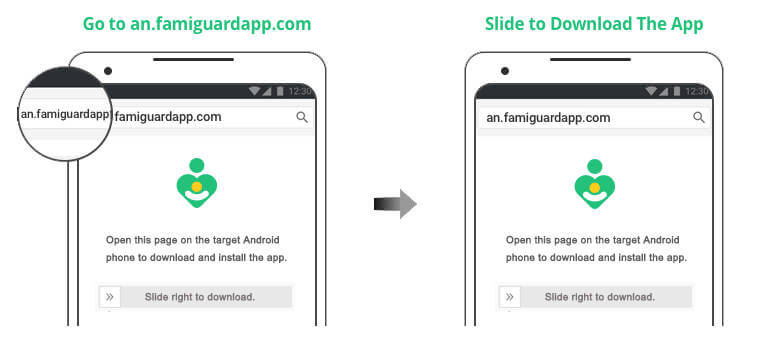 Step 3: Set it up on the target smartphone.

Step 4: Log into FamiGuard Pro for Android online dashboard to monitor all kinds of activities on target phone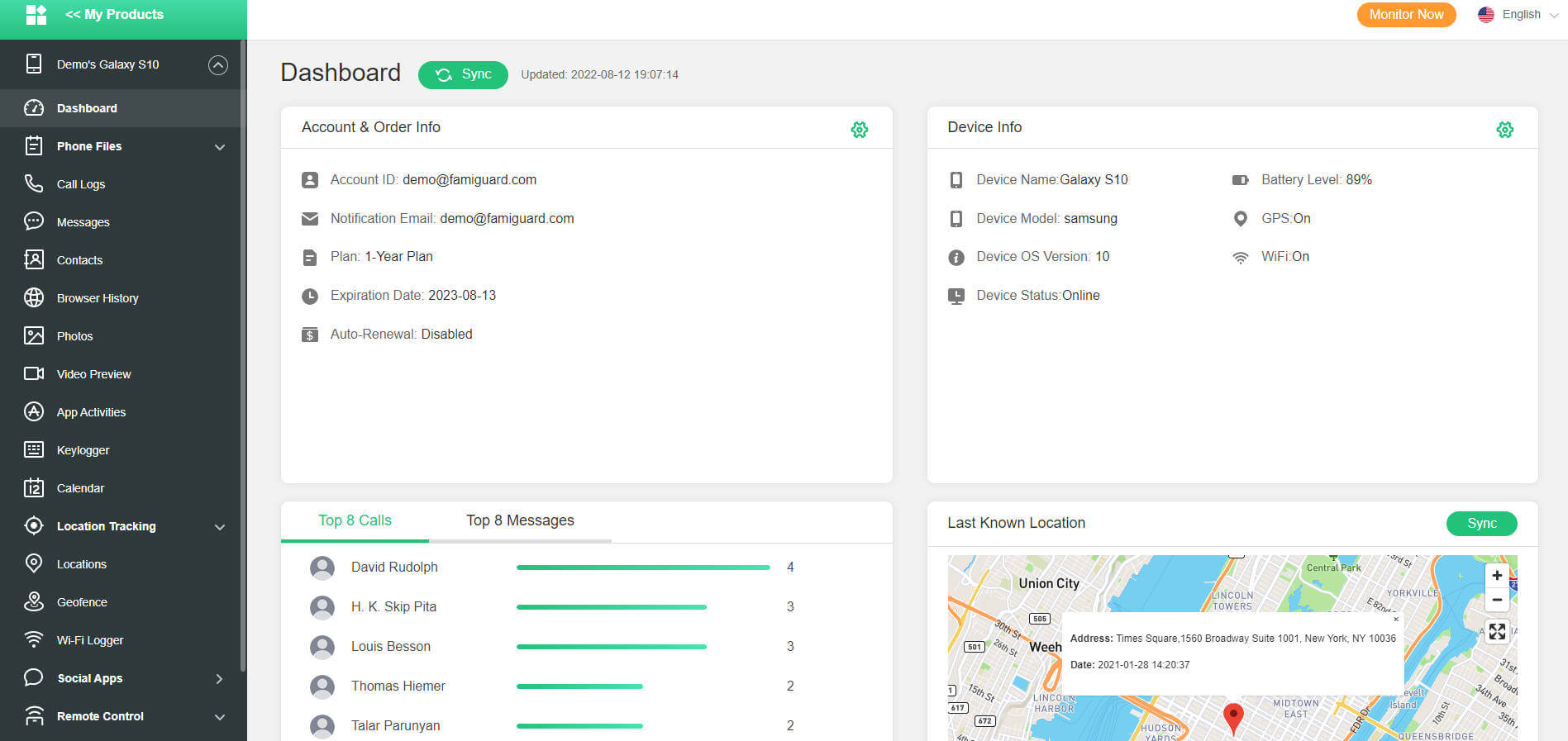 What can FamiGuard Pro for Android Do for You?
Location Tracking: You can track cell phone location in real-time, view location history and can also get alerts?after setting geo-fences

Phone File Viewing: With FamiGuard Pro for Android, you can monitor messages, call logs, contacts, photos and browser history on the target phone at any time

Monitoring Social Media Apps: Viewing messages or pictures on WhatsApp, Instagram, Facebook, Snapchat, Viber, WeChat, and more

Remote Control: Recording phone calls, capturing screenshots and taking secret photos in remote control mode

Keylogger Feature: It has a keylogger feature that records everything typed on the keyboard.
FAQ: Hot Questions about How to  Know If Your Phone is Hacked?
Q1: Can a Hacker See What I Do on My Phone?
Yes, the apps they created are mostly for stealing and monitoring. They will monitor your typings and even your activity using the phone's camera.
Q2: Can I Unhack My Phone?
Of course! In Part Two, we offer many practical methods for you, and you can do it by following the methods above.
Q3: What is the Number to Check if Your Phone is Hacked?
There are some codes you can do to track the phone's security, but the most common one is *#21#.
You may also be interested in:

By Tata Davis
professional in software and app technology, skilled in blogging on internet
Thank you for your feedback!