Do you have an Instagram account? As a popular social media platform, Instagram has been a must-have app on every modern phone. The main reason why Instagram is so popular is that it can fit so many markets at once.
However, many people are asking about how to hack Instagram account. We often see cases like this when somebody's account got hacked and ended up deleted afterward. A hacked Instagram account will be taken under the hacker's control. With the account in hand, they can basically use the account as they wish. In general, there are 4 common ways that used to hack Instagram, such as:
Table of Contents
Part 1: How to Hack an Instagram Account - 4 Ways
Way 1. Use Cookie for Password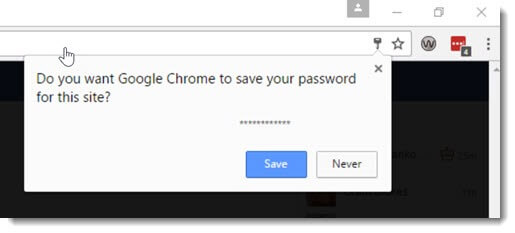 The first method is by using the cookie. When you browse the internet, the website cookie will often save the data about your internet experience. In the meantime, they will "record" your activities there, including saving the passwords if the auto-save passwords option has been enabled.
So, if you want to know how to hack someones Instagram, the best way you can do is to take information obtained by the cookie. In order to do so, make sure that you and the user are connected to the same wi-fi connection. That way, when they log out of their Instagram, you can still see their passwords. So, enter it together with the username to gain access to that person's account.
Way 2. Use Sim Swapping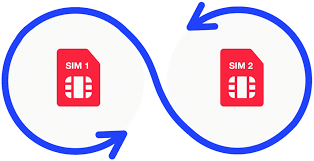 Hackers may use a technique called SIM swapping to gain access to your Instagram account. This involves convincing your mobile phone provider to transfer your phone number to a SIM card controlled by the hacker. With access to your phone number, the hacker can then reset your Instagram password and gain access to your account.
How hackers use SIM swapping to hack instagram accounts
Step 1: The hacke gather personal information about the victim, such as their name, address, date of birth, and other details that may be used to identify them.
Step 2: Then, they contacts the victim's mobile phone provider and pretends to be the victim and convince the provider to transfer the victim's phone number to a new SIM card that the hacker controls.
Step 3: Once the hacker has control of the victim's phone number, they can use it to reset passwords for any accounts linked to that phone number. This includes the victim's Instagram account if they have it linked to their phone number.
Finally, hacker can then gain access to the victim's Instagram account by resetting the password and using the phone number to verify the account.
To protect yourself from SIM swapping, you can take the following suggestions:
Use strong, unique passwords for your online accounts.
Enable two-factor authentication on your Instagram account and other accounts.
Contact your mobile phone provider and ask them to add a passcode or security question to your account to prevent unauthorized SIM swaps.
Be cautious about giving out personal information online and be wary of suspicious messages or requests.
Way 3. Use Keylogger Apps
You can also use the keylogger apps, which are widely available on the market. If you want to know how to hack an Instagram account, make sure to always pick reputable ones. These apps will work in the background and record the typings done on that very device. That way, you can obtain so much information from within.
If you are interested keylogger apps, you can try FamiGuard Pro for Android, which does a great job of recording other people's Instagram accounts and passwords for you. The recording process is completely invisible, so you don't have to be afraid of being caught.
Way 4. Account Cloning
Account cloning is a tactic that hackers use to create a fake account that looks identical to your real Instagram account. The hacker may then use this fake account to trick your followers into giving away personal information or money. Here's how it works:
Step 1: The hacker creates a fake Instagram account that looks identical to your real account. They may use your profile picture, username, bio, and even post similar content to make the account look legitimate.
Step 2: Then, they sends follow requests to your followers, hoping to gain their trust and make them believe that the fake account is your real account.
Step 3: Once the hacker has gained your followers' trust, they may start sending them messages or comments, asking for personal information or money.
Finally, your followers may then unwittingly provide the hacker with their personal information or money, thinking that they are communicating with you.
To protect yourself from account cloning, you can take the following suggestions:
Make your account private: By making your account private, you can control who can follow you and prevent unauthorized followers from accessing your content.
Report the fake account: If you come across a fake account that is pretending to be you, report it to Instagram immediately.
Warn your followers: If you suspect that a fake account is attempting to trick your followers, warn them not to engage with the account or provide any personal information.
Enable two-factor authentication: Enable two-factor authentication on your Instagram account to add an extra layer of security and prevent unauthorized logins.
Part 2: How to Hack Someones Instagram with Spy Apps
Now that you know how to hack an Instagram, we want to recommend some apps that you can try to hack into someone else's Instagram. Having these apps at your fingertips will make the task much easier and quicker.
FamiGuard Pro
Rate:
As you know, it's risky to hack into someone else's Instagram. And unwanted risks can be caused by some third party apps. So you can try FamiGuard Pro if you really want to use third-party apps. With this tool, you can easily monitor someone's Instagram without any risk.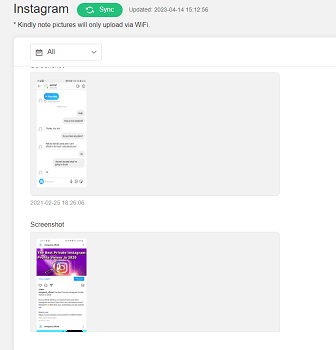 Here is how to use it:
Step 1: Create your account for FamiGuard Pro for Android
Step 2: Download the FamiGuard Pro for Android App from the given address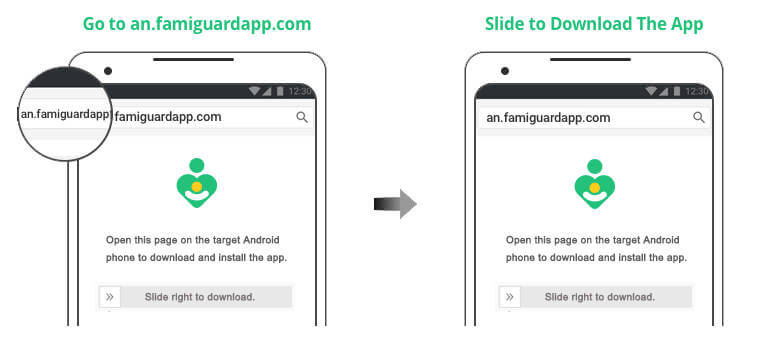 Step 3: Set it up on the target smartphone.

Step 4: Log into FamiGuard Pro for Android online dashboard, then choose "Social Apps" and "Instagram" to monitor all kinds of activities on target phone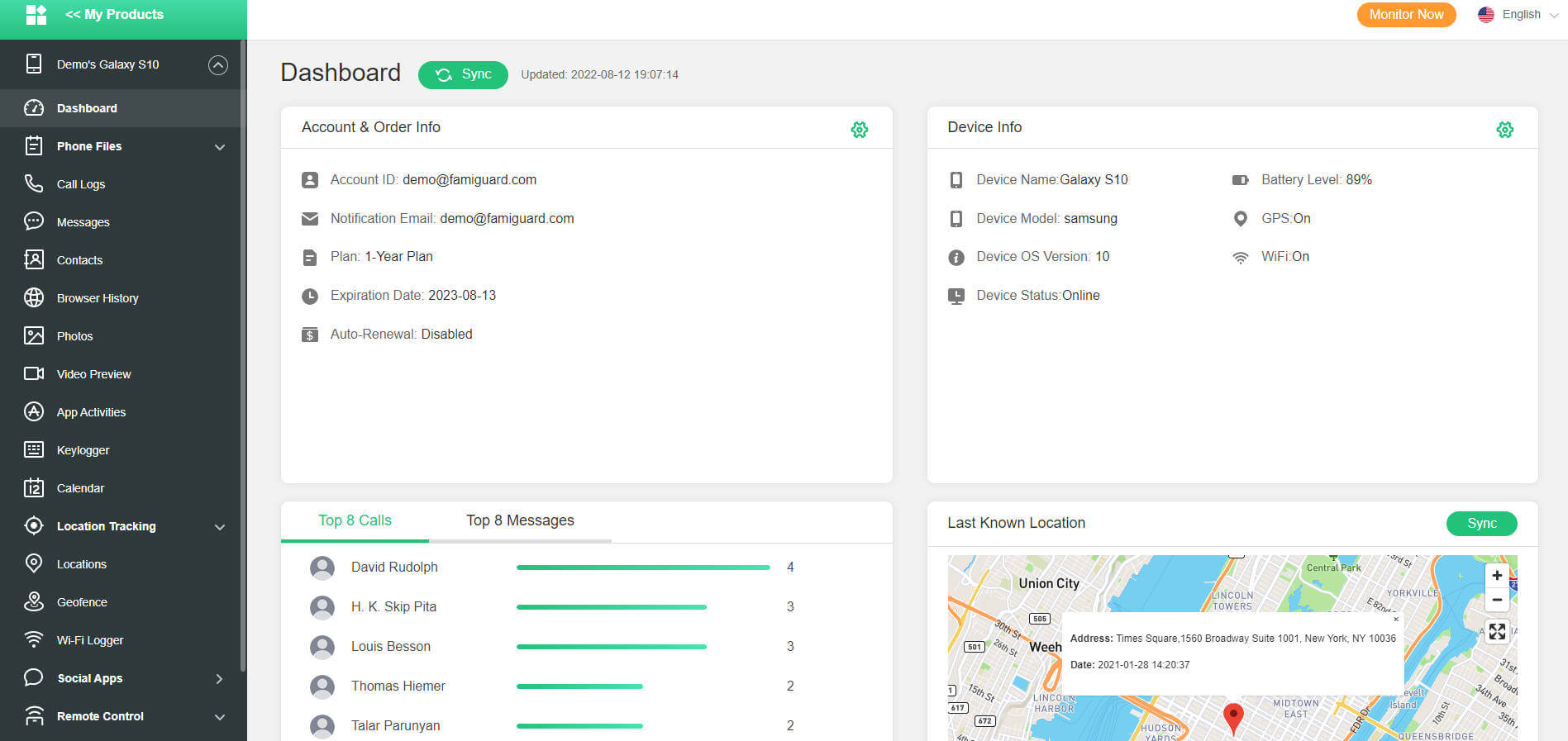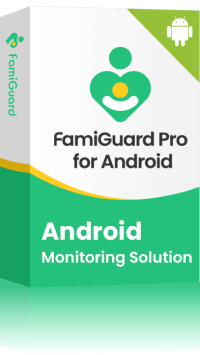 Amazing Features of FamiGuard Pro for Android
Monitoring Social Media Apps: Viewing messages or pictures on WhatsApp, Tiktok, Facebook, Instagram, Snapchat, Viber, WeChat, and more

Keylogger Feature: It has a keylogger feature that records everything typed on the keyboard.

Remote Control: Recording phone calls, capturing screenshots and taking secret photos in remote control mode

Phone File Viewing: With FamiGuard Pro for Android, you can monitor messages, call logs, contacts, photos and browser history on the target phone at any time
Part 3: Why Do People Hack into Someones Instagram - 5 Reasons
Not all hacking activities are considered great. Sometimes, people do have their own reasons of doing so. Below are the 5 most common ones:
Child Monitoring
Worried parents can always hack their kids' Instagram accounts just to know what's going on inside. Usually, this is what spying apps mostly offer. They usually pack it inside a feature called Child Monitoring. And with this feature, parents can see inside their kids' social media, chatting apps, and others. This will make sure that their kids will always consume healthy and non-adult content.
Catching a Cheating Spouse
When spouses are acting so strangely, sometimes there's the need to hack their accounts. It's necessary to reveal what has been hidden. If your spouse has some indications of cheating, hacking their Instagram account might be beneficial to know whether they're cheating or not.
Employee Monitoring
Bosses can also use these spuing apps to monitor their staff, in a good way, of course. The way people act on social media could reflect who they actually are in real life. If a staff has been crossing the company's standards by frequently uploading hate comments, adultery, or stuff that are restricted.
Identity Theft
Identity theft is a type of fraud where a person steals someone else's personal information and uses it for their own gain. Hackers may try to gain access to someone's Instagram account to steal their personal information, such as their full name, birthdate, or email address. They can then use this information to open fraudulent accounts or to make purchases using the victim's credit card or bank account.
Cyberstalking
Cyberstalking is a form of online harassment where a person uses the internet, social media or other digital technologies to stalk or harass someone. For example, someone might try to gain access to someone's Instagram account to obtain personal information like their location or photos which could be used for stalking or harassment. Cyber harassment can have serious emotional and psychological consequences for those affected, such as anxiety, depression and fear for their safety.
You may also be interested in:

By Tata Davis
professional in software and app technology, skilled in blogging on internet
Thank you for your feedback!