Are you curious about how to hack a TikTok account? While gaining access to someone else's account may be considered unethical, there are valid reasons why one may need access.
For instance, if you have a child who is using TikTok and you'd like to track their activity, or perhaps you're curious about hacking the account of a friend or family member for fun.
No matter the cause for wanting to get into someone else's account, understanding how to do it is important. Luckily, it could be done with a few simple steps. Keep reading to learn more.
Table of Contents
Part 1. How to Hack A TikTok Account with TikTok Account Tracker
If you're looking to access someone's TikTok account safely and securely, it is best to stay away from any shady programs or malware. Doing so could put both your safety and the person whose account you want to hack in risk. To ensure confidentiality and privacy, use a reliable TikTok Account Tracker such as FamiGuard Pro for Android.
FamiGuard Pro for Android is designed specifically with parents in mind, giving them the ability to monitor their child's mobile activity without them knowing. FamiGuard Pro offers a complete suite of features, enabling users to remotely take screenshots of the target device, record calls, manage the camera, monitor social media activity and view app usage - giving them full control from any location at all times.
Here are some other useful features of FamiGuard Pro:
Monitor TikTok activity & usage with ease

Monitor other social media Apps effectively

Track GPS location in real-time or historically

Advanced keylogging for detailed insights

Discreet monitoring through stealth mode

Access data stored on the target device

Maximum security through encryption
Below are a few simple steps on how to hack someone's TikTok with FamiGuard Pro:
Step 1: Sign up for a paid subscription account with FamiGuard Pro.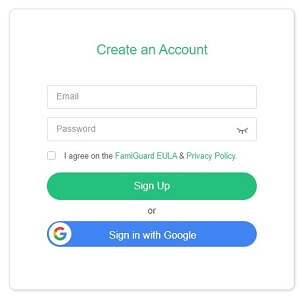 Step 2: Use the link provided to install the app on the target device.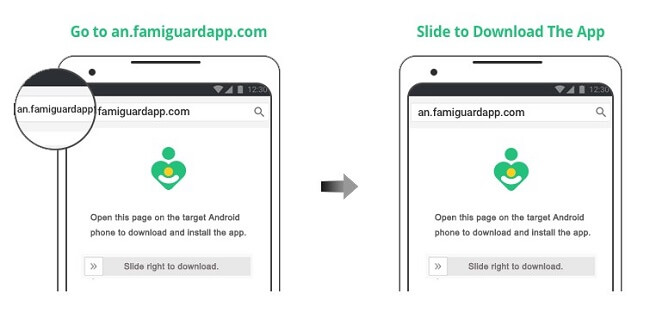 Step 3: Log in to your FamiGuard Pro online dashboard and start monitoring everything.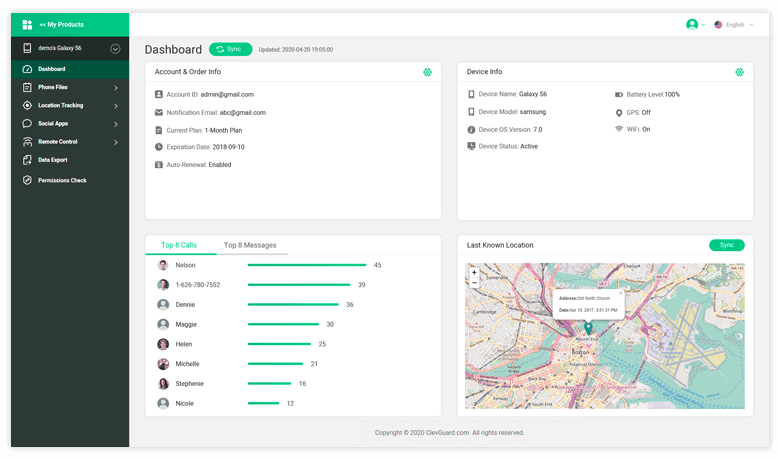 Part 2. How to Hack TikTok Using Remote Keyloggers
A remote keylogger is a type of program that captures all the keystrokes typed into the keyboard. It can be used to gain access to passwords, usernames and other sensitive information, making it an effective way to hack into a TikTok account.
FamiGuard Pro also offers a powerful keylogging feature, allowing you to observe each keystroke made by the user on the target device. You only need to enable this feature during installation, and it will remain unseen in the background. This way, whenever the user types their TikTok credentials, you'll be able to view them in your FamiGuard Pro dashboard.
Part 3. How to Hack TikTok Via Phishing
Phishing is another way of hacking into someone else's TikTok account. You can do this by sending an email that looks like it's from TikTok, with a malicious link embedded in it.
The email will tell the user their account has been hacked and they need to provide their credentials to regain access or something similar. When the link is clicked, it leads to a website designed to look exactly like TikTok, but is actually a fake site set up to steal the user's login information.
To pull off phishing successfully, you must create a cloned version of the website with functions that captures all data entries. Furthermore, specialized tool kits used for phishing-related activities can also be bought from various stores.
Conclusion
Now that you have the knowledge of how to hack a TikTok account, you can be sure to keep track of your loved ones' activities or simply have some fun with them. Just follow the steps outlined above for instant access and control of any TikTok account.
FamiGuard Pro is the go-to choice for any individual that is looking to hack a TikTok account safely and distractedly. This powerful monitoring tool works remotely, ensuring that you get all updates about their activities in real-time, making sure nothing goes unnoticed. Install it today!
You may also be interested in:

By Tata Davis
professional in software and app technology, skilled in blogging on internet
Thank you for your feedback!