Phone number is a very important aspect of someone's life. With a phone number, someone can easily contact you, and send multiple phishing attempts through calls. Scammers will often call your number, disguising themselves as someone professional from a big company.
Surely if you're not careful, you'll fall into their traps. Surely you don't want this to happen, right? That's the reason why many people are looking for how to hide your phone number.
But, no need to worry here. In this article, we'll explain to you how to hide your mobile number, plus additional tips that you might also know. Without further ado, let us start the list with the first tips.
Part 1: How to Hide Your Phone Number in 3 Ways
Generally, there are some easy ways you can "mask" your phone number. These steps are mostly easy to do and don't require you to install anything. To hide my phone number, there are some methods you can try, such as:
Way 1: Hide My Phone Number with *67
The first method is adding *67  before your number each time you want to make a call. So if you want to hide your number before calling somebody, always add *67. Doing this will make your number hidden on someone's display.
So when they receive the call, the number will show up as "Private" instead. However, do remember that you need to do this each time you want to make a call. It could be a little bit tedious, but at least it's the easiest way to hide your phone number when making calls.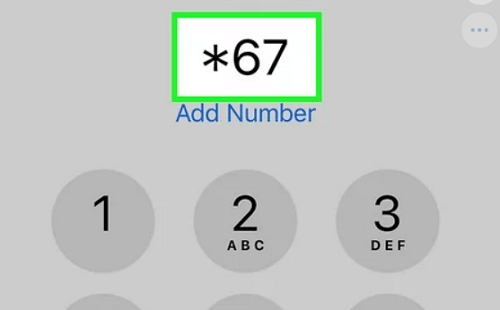 Way 2: Hide My Phone Number with "Settings"
You can also adjust some settings on your phone to hide the phone number. In this section, we want to share the steps you need to take for both Android and iPhone since both systems have different ways to hide a phone number. Let us start with Android first.
Android
To hide the number, you have to configure some things in Settings. You have to block your Caller ID, and this is how you do it:
Step 1. Open the Phone
Step 2. Go to Settings
Step 3. Select Calls, then Additional Settings
Step 4. Find Show My Called ID, then select Hide number.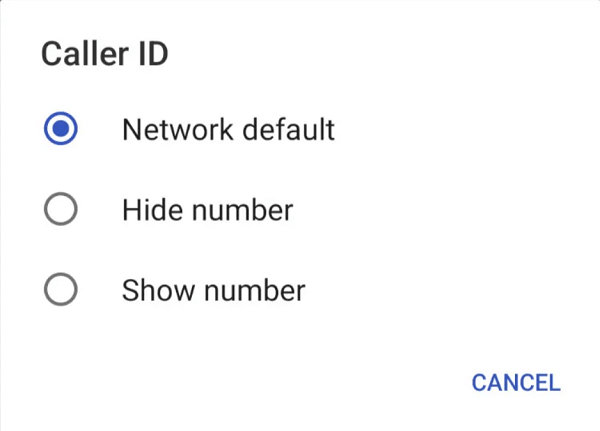 iPhone
On iPhone devices, the steps are more simple.
Step 1. Open your iPhone and go to Settings

Step 2. Click the Phone option

Step 3. Then select Show My Caller ID

Step 4. Slide the option to OFF.

Way 3: Hide My Phone Number Under the Help of Cell Carrier
Another tip you can do in how to hide your mobile number is by using the help from the Call Carriers. This method requires more work to do, and is a little bit more complex than the methods we previously explained.
However, contacting the Call Carriers might be the best option if you don't know how to do the things we've explained. They can also give you some recommendations for doing it in the right way.
1. Verizon
To hide cell phone number, you can adjust some things with Verizon. Generally, Verizon doesn't let its users block their Caller ID, whether it's from Android or iPhone devices. So, we highly recommend using their website or app instead.
As a starter, go to the Verizon website, and then click the Block page, and then sign in using your own account. See the Block Services option, and select it. Click the Add button. Find the Caller ID, and then block it by activating the option.
Either way, you can also use the Verizon app, which is free to download from App Store or Play Store. Simply log in as usual, select the Plans and Devices menu, click the Smartphone, View Details, and then choose Block-specific services. On this part, you can turn on the option to block your Caller ID.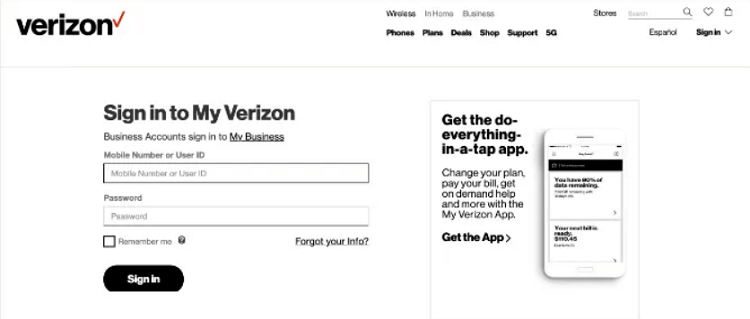 2. AT&T or T-Mobile
Different from Verizon, these carriers let the users block their own Caller ID straight from the device settings. You can also contact customer support if you're feeling confused.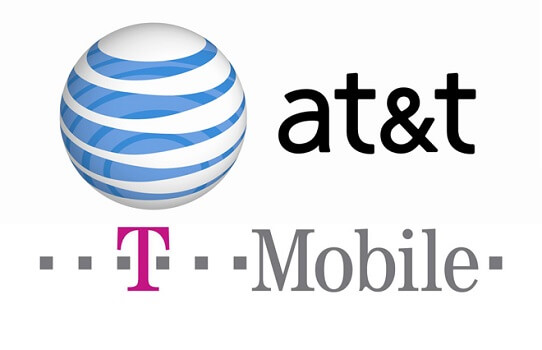 Part 2: How to Hide My Phone Number with Third-party Apps
1. Burner
The first one is Burner, which lets you use internet callers, rather than phone numbers, to make calls. It basically gives you the second phone number to work with. It's one of the most popular apps on both Android and iPhone devices and comes with a 7-day trial as well.
2. Google Voice
To block your Caller ID, you can also use Google Voice to make chats, calls, and audio messages without any fee. Of course, you'll need a Google account to do it, which we believe most people have.
There's no fee for using Google Voice services. However, it requires your device to be connected to the internet to make these calls.
3. Hushed
If you're wondering about how to hide my phone number, then Hushed is probably one of the best options here. Although the app itself isn't free, at least it costs cheaper than the other competitors. With $2 per week, you'll able to make 20-minute calls and 60 texts. $5 will make them unlimited.
Tip: How to Track the Hidden Phone Numbers?
Now that you know how to hide your mobile number, we want to share a few tips to track hidden phone numbers. You can use many tracking apps to do this, including the ones that use GPS technology to track not only the number but also the device's location.
FamiGuard Pro for Android is an All-in-one Monitoring App for Android that can be used to keep an eye on almost all activities happenning on the target phone, including phone number, caller name, duration and date. what's more, it also allows you to record the voice of every phone call, if you want to track the hidden phone number or want to find out who makes this hidden phone call, this is the perfect app for you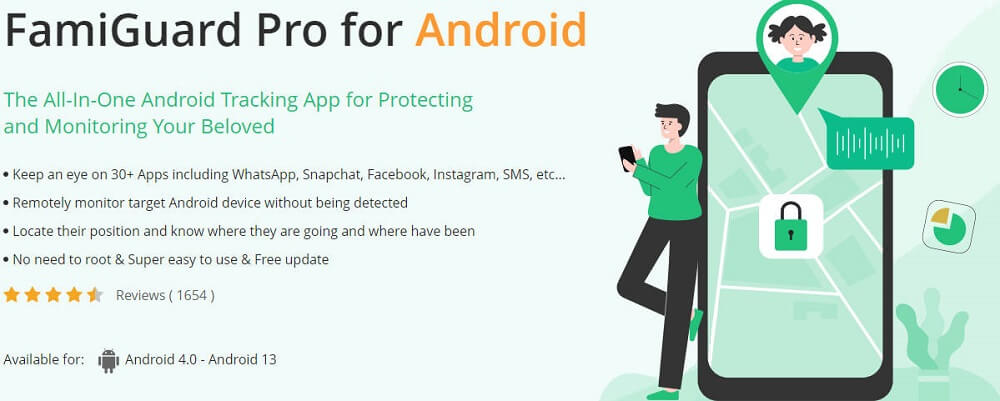 3 Steps To Find Hidden Phone Number on Android!
Step 1: Create your account for FamiGuard Pro for Android
Step 2: Download the FamiGuard Pro for Android app from the given address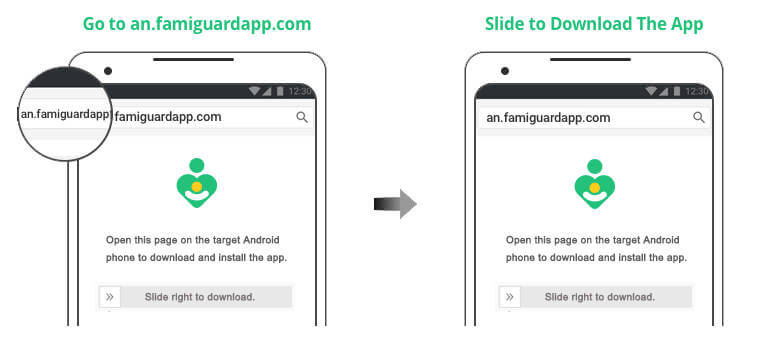 Step 3: Set it up on the Target Smartphone

Step 4: Log into FamiGuard Pro for Android online dashboard and Click Call Logs to find out hidden phone number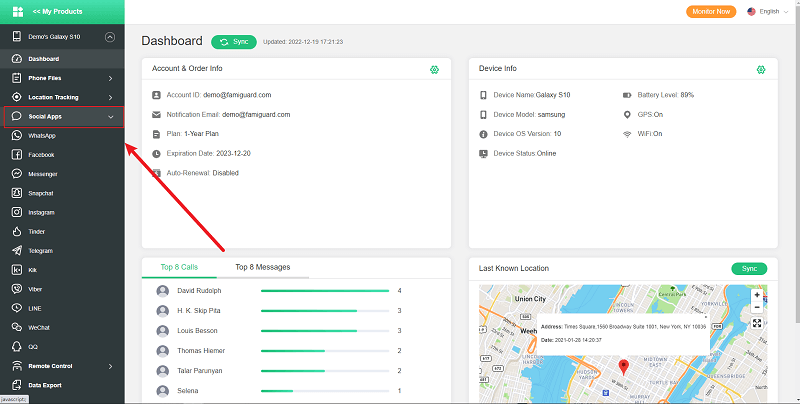 What else can FamiGuard Pro for Android Do for You?
Location Tracking: You can track cell phone location in real-time, view location history and can also get alerts after setting geo-fences

Phone File Viewing: With FamiGuard Pro for Android, you can monitor messages, call logs, contacts, keylogger, photos and browser history on the target phone at any time

Remote Control: Recording phone calls, capturing screenshots and taking secret photos in remote control mode

Keylogger Feature: It has a keylogger feature that records everything typed on the keyboard, including account passwords and deleted messages from Apps.
You may also be interested in:

By Tata Davis
professional in software and app technology, skilled in blogging on internet
Thank you for your feedback!