Note:
Do you know that you can actually hide messages on Android? But the keypoint is how to hide messages on Android?
In today's digital age, privacy has become a major concern for many people. Whether you're having a personal conversation or discussing sensitive information, keeping your messages secure can help protect your privacy. If you're troubled with the same issue, then, In this guide, we will explore some methods to hide messages on Android.
Part 1: How to Hide Text Messages on Android without Deleting?
There are various methods you can use to effectively hide messages on Android. Let us start with the basics.
Way 1: Turn off Notifications
So, can you hide text messages on android? Yes, as long as you opt for the proper methods. One example here is by turning off the notifications completely. By turning off this option, you'll no longer receive any notifications about the coming messages. And for that, your messages will always be "hidden", meaning that no one would even notice it. Here's what you need to do to turn it off:
Step 1. Go to your phone Settings menu
Step 2. Now select Apps
Step 3. Choose Notifications
Step 4. Then, simply adjust toggle to OFF.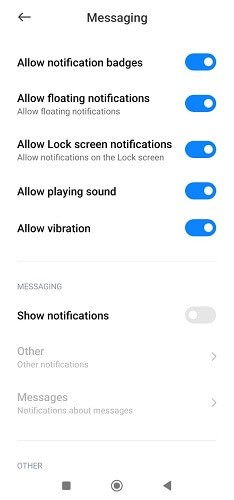 Way 2: Turn off the Lock Screen Notification
Although disabling notification will disable all notifications as a whole, you can also make sure that no other notices will come when a new message arrives. You can do it by turning the lock screen notification to OFF.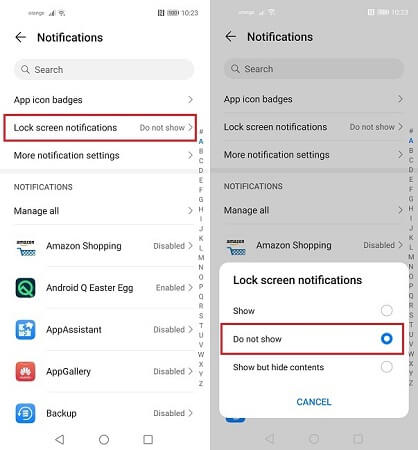 Here's what you need to do:
Step 1. Open the Settings again
Step 2. Go for the Apps, and then Notifications
Step 3. Disable the option for Lock Screen Notification.
Way 3: Hide Messages via Archiving
One of the best solution on how to hide messages on android without deleting is by archiving the messages. By archiving, the messages will be put under the Archieve folder. This folder can't be seen normally, unlike the general messages. In order to access it, you have to open up the folder using the proper authorization.
To hide messages using archive, here's what you need to do:
Step 1. Open your Messages app
Step 2. Now select the messages you want to archive
Step 3. Press and hold the message until an option comes up
Step 4. Select Archive Message.
*remember that the menu might be different on your phone. Although the settings are different, the basics are still there.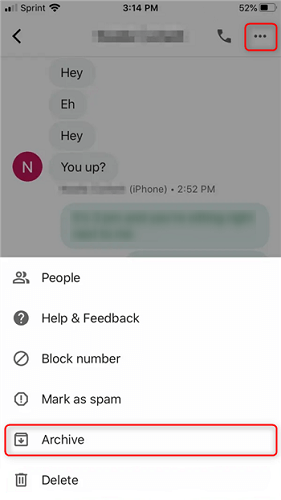 Part 2: How to Hide Text Messages from a Specific Person on Android?
Besides hiding all the messages, you can also hide them from a specific person. This is important if you have an affair with someone else, or maybe you have a really close friend from a different gender. So to make yourself not suspicpicious, you can instead use this feature rather than blocking all the messages.
In order to hide certain messages from specific contact, follow the steps below:
Step 1. First, open the Messages app
Step 2. Then, pick the contact you want to hide, or in this case, silence
Step 3. Hold and press the profile until a new menu shows up
Step 4. Disable the notification option.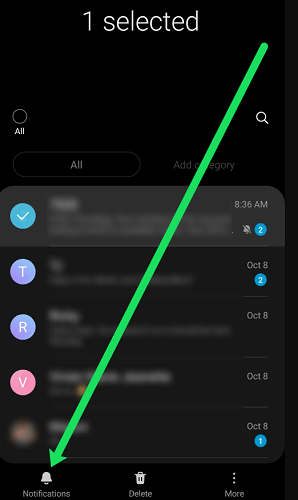 Part 3: How to Hidden Text Messages on Android Third-Party Apps?
Besides using the basic methods, you can also utilize the third-party apps which function similarly. Here are some best recommendations that you might also try:
1. Messages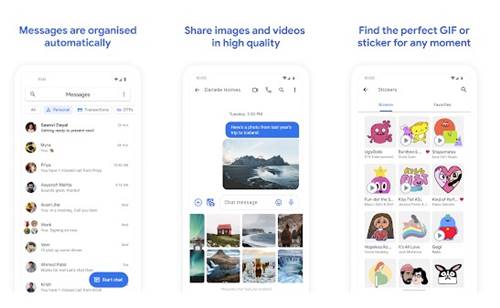 Yes, this is the default messaging app installed on most Android devices. This app by Google already has a feature to hide messages. And what's better is the fact that it's really easy to do so.
There's also an option to archive the messages, using chat features, and integration with other Google Products, including Google Pay.
2. App Lock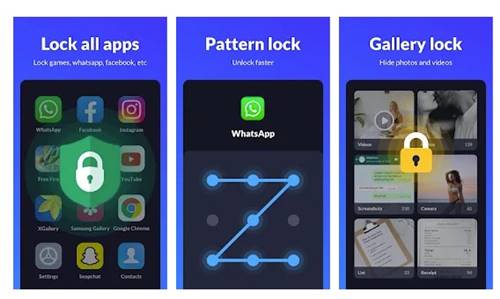 The second one on the list is App Lock. It's not an app that's specifically designed to hide the messages, but App Lock does work to protect your files, including the media, using the simplified security system. With it, your files can be more protected using a pattern, PIN, or password.
3. Message Lock

Message Lock has one function that's different from other: ability to monitor and detect any messages on the computer. You can also lock these messages to be hidden or archived later on. The app also works with the best security in protecting your messages using PIN, which is definitely useful.
4. Vault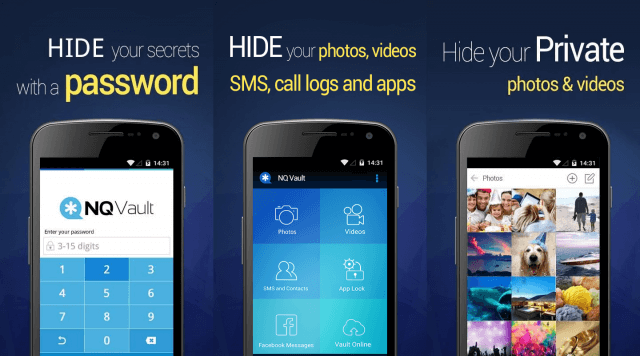 Last but not the least, there's an app called Vault. As the name implies, you can treat is a vault to store not only the messages, but also the other media files, including photos, videos, notes, etc. it also serves as a privacy protector by limiting the use of apps you commonly use, like Whatsapp, Telegram, or the other social media apps. With this app, you can effectively hide messages android without hassle.
FAQs: Hot Questions about Hiding Text Messages on Android
Now, to better answer your questions, we want to provide some answers to the most commonly asked questions. Here are some of them:
Q1. Can you hide a text conversation on Android?
Yes, and you can hide text messages android through various ways. The first one is the basic methods using your phone's system. By adjusting some settings, some messages can be hidden right away. The other notable method is using the third-party apps, which is likely better since it's more simple and practical.
Q2. How do I make my text messages private?
To make your messages stay private, you can either hide or archive the messages. Both ways work to make sure that your private data, including the messages, stay private no matter where you are and what kind of device you're using.
Tips: How to Find Hidden Text Messages on Your Girlfriend's Android Phone?
Do you want to know what text messages your girlfriend has hidden on her phone? Do you want to know her secrets on her text messages? Would you like to get into her phone? Give it a try, now FamiGuard Pro can help you do just that, and the process is very simple and only requires you to have physical access to the target phone!
FamiGuard Pro
Rate: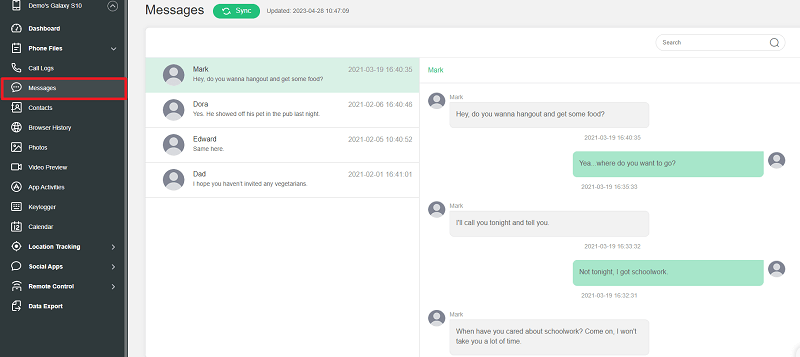 Here is how to use it:
Step 1: Create your account for FamiGuard Pro for Android
Step 2: Download the Text-messages-monitoring App from the given address
Step 3: Set it up on the target smartphone
Step 4: Log into FamiGuard Pro for Android online dashboard, then choose "Messages" to monitor all kinds of activities on target phone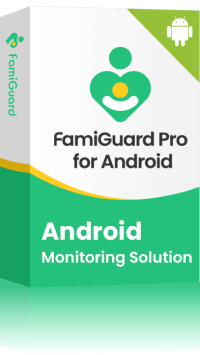 Amazing Features of FamiGuard Pro for Android
Monitoring Social Media Apps: Viewing messages or pictures on WhatsApp, Tiktok, Facebook, Instagram, Snapchat, Viber, WeChat, and more

View Phone File: Get the authority to access Text Messages, call logs, contacts, web browsers, apps to know the detailed activities

Stealth Mode: No app icon appears on the target phone and the monitored person will not detect that you are spying on her Facebook account

Remote Control: You can view his or her Facebook messages and pictures remotely, without touching the target phone
You may also be interested in:

By Tata Davis
professional in software and app technology, skilled in blogging on internet
Thank you for your feedback!