If you feel like your partner or someone in your life has been lying to you or deceiving you, you're in the right place. Dealing with serial cheaters can be draining and difficult, especially when they're great at hiding it. Secret messaging apps play a huge part in infidelity. If your partner has been making you feel insecure, we're here to tell you to find out for sure.
Table of Contents
Part 1. Top 15 Secret Messenger Apps for Cheaters
These are some of the popular apps used for secret messaging, that are highly protected, and allow for end-to-end messaging, video calling, and sharing of media. It's almost impossible for a third party to see what a person is doing on these apps. Unless your partner is a secret agent, if they have one of these apps, it probably means they are cheating. So watch out for these apps and check out some of their interesting features below.
1. Wickr Me
This app allows for one on one texting between users and is highly encrypted. You don't even need to add your phone number or email ID to register on it!
2. Calculator Pro+
This app icon is disguised as a calculator so as to not raise suspicion.
3. Briar
The communication on this app happens between devices one on one. All your messages are encrypted, and it has no advertisements.
4. Session
This app allows you to send private messages anonymously and does not require any details for registration and is free.
5. Wire
This app is designed to look like a game and has features like conference calling, finger print lock and allows you to send images and files.
6. Dust
This app looks like a game as well and is very secure for messaging and sharing media. It alerts you if screenshots are taken by anyone you're talking to and deletes all chat data after twenty-four hours.
7. Threema
This app gives a unique user ID to each user and is available on mobile phones and desktops.
8. Coverme
This app provides you with a second phone number. It has a vault feature for saving media and gets locked instantly when you shake your phone.
9. Confide
This app has disappearing messages for which you can set a timer.
10. Hide My Text
This app has a size of just 2MB and allows you to encrypt messages with a cypher.
11. Kubool
All the messages sent through this app are deleted after 24 hours, and users can access it only through a special sms link.
12. Signal Secret Messenger
Allows for discreet voice and video calls and is highly encrypted.
13. TextU
This app has voice calling, texting, pattern lock and even has GIFS!
14. Mattermost
This app allows users to connect music and entertainment apps to enhance their chat experiences.
15. Status
It's one of the newer secret messaging apps that has a digitalized wallet as well.
Part 2. Signs that Your Partner is Cheating on You
There are many possible signs that your spouse might be cheating on you, but it is important to keep in mind that no one sign can definitively prove infidelity. Some common signs that may indicate that your spouse is cheating include:
1. Changes in behaviour or appearance: If your spouse starts behaving differently, such as paying more attention to their appearance or being more secretive about their activities, this could be a sign that they are cheating.
2. Changes in communication patterns: If your spouse starts communicating less with you, or if they are suddenly unavailable when they used to be reachable, this could be a red flag.
3. Changes in intimacy:If your spouse's interest in intimacy with you wanes or if they start avoiding physical contact, this could be a sign of infidelity.
4. Changes in financial habits: If your spouse starts spending more money or if they start hiding financial transactions from you, this could be a sign of cheating.
5. Changes in their schedule: If your spouse starts staying out late or going out more frequently without a good explanation, this could be a sign of infidelity.
If you suspect that your partner is cheating, it is important to communicate openly and honestly with them about your concerns. It may be helpful to seek the support of a trusted friend or family member or to consider seeking the guidance of a professional therapist.
It is important to remember that infidelity is a complex issue, and it is often the result of deeper problems in a relationship. If you suspect that your partner is cheating, it is important to address these underlying issues and work together to find a resolution that is healthy and constructive for both of you.
Part 3. How to Find Hidden Secret Messaging Apps on Cheater's Phone
Being cheated on can be a painful experience for anyone. Most of the secret messaging apps used by a cheater are very difficult to track on your own, as most of them are disguised as other apps. The best way to find out if someone is cheating or using one of these apps is FamiGuard Pro for Android. This app is a parenting app but is an excellent way of keeping a cheater in check.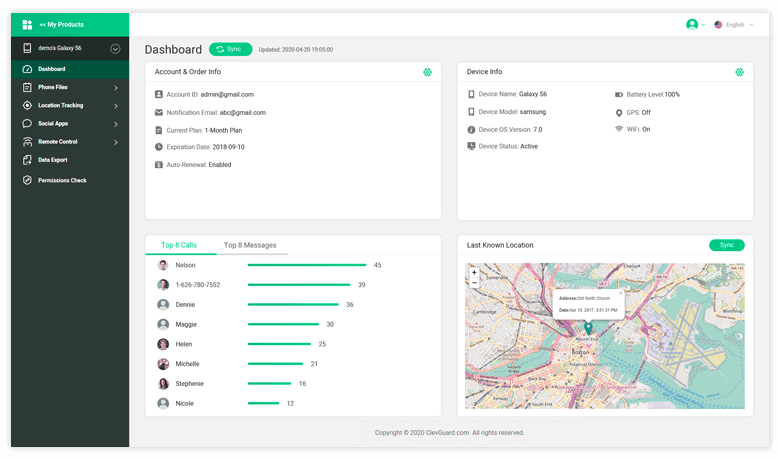 FamiGuard Pro for Android
FamiGuard Pro is a parenting app but is an excellent way of keeping a cheater in check.
It allows you to remotely monitor all the activity happening on someone's phone without them finding out.

It can also track the screen time of apps used and give you access to messaging apps on the person's phone.

You can track the location and the duration spent at the location of your partner using this app.

You just need one-time physical access to the target phone you want to track.

Once installed, the app icon disappears from the phone and can be tracked from your laptop or phone. This app is 100% safe to use and virus-free, and none of your data or your partners will be leaked anywhere.
Conclusion
There are a bunch of apps for cheaters, but if you feel like you are being deceived, FamiGuard Pro for Android is the right app for you. If your partner's actions keep you up at night, track their activity so that you can rest easy. Catching a cheater red-handed is pretty hard, but if you find these apps on their phone, you might as well confront them. Stay safe, and cautious and don't let cheaters get to you!
You may also be interested in:

By Tata Davis
professional in software and app technology, skilled in blogging on internet
Thank you for your feedback!