Nowadays, people are turning to secret dating apps when it's about a romantic relationship. Back then, people found their soul mates in real life, where they could see their partner in true reality, and not virtually.
But that doesn't mean that dating apps are not worth it. In fact, people do meet their loved ones through these apps. If you're also desperately trying to get the love you deserve, try the 10 best dating secret apps that look like games below:
Table of Contents
Part One: Hot 10 Secret Dating Apps or Sites in 2022
Below are some of the best choices for hidden dating apps. See the complete information on each section!
1. Match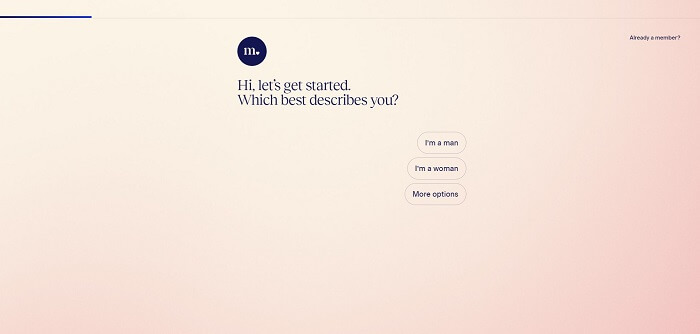 One of the best secret dating apps that you have to try in 2022 is Match. The platform is actually popular with people from different backgrounds. Despite their current jobs and occupations, most people would like to come here to reach one goal: to find their soulmates.
Fortunately, as a dating app, Match does it work pretty wonderfully. It's easy for users to meet dates and create the romantic relationships that they long for.
2. Hinge
The second one on the list of secret dating sites is Hinge. Compared to Tiner or Bumble, this is more serious. Hinger is the platform most people use to find long-lasting relationships with possible partners. It's more than dating.
Hinge also provides more gender options, opening a way to find a match for the LGBTQ community as well. At first, users have to complete their profile by adding photos or videos about themselves and including personal information such as their favorites, heights, and more.
3. Bumble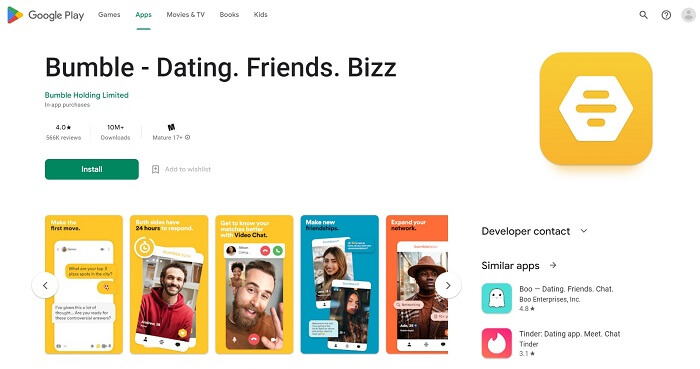 The next one is Bumble, which is a platform that is considered as crowded as Tinder. When talking about Bumble, we're thinking about optimization and algorithm. Bumble's system has been very specific about things, so you'll rarely find spam messages or wrong matches.
4. OkCupid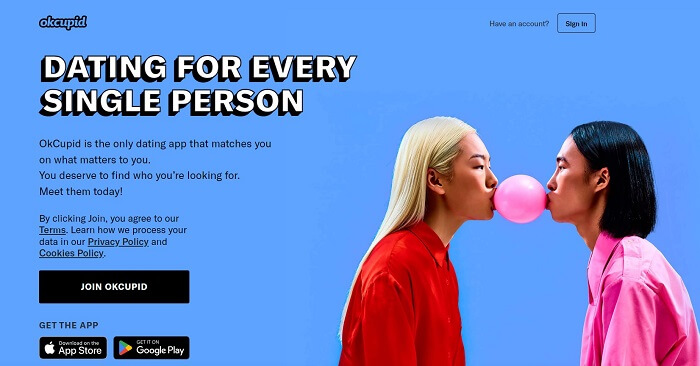 One of the best dating secret apps that look like games is OkCupid. For now, the platform already has more than 91 million matches around the world, and they are growing fast.
Similar to Bumble, OkCupid also has a complex algorithm that will always work to match the criteria with the proper accounts as effectively and accurately as possible. The platform even adds random questions that might sound funny at first but are really useful to determine your personality.
5. Tinder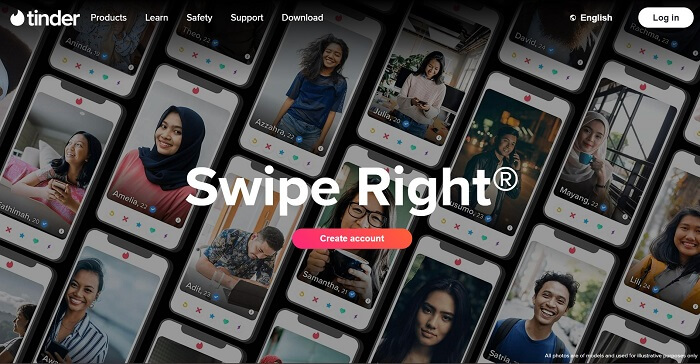 Of course, when talking about dating apps, all eyes are gazing over Tinder. It has been known to be one of the most popular hidden dating apps for years. The user base is still big, and it has grown exponentially through the years.
Just as you may know, the way it works is by connecting people with others through the different criteria you put in. You can swipe left or right if you want to decline or accept the connection with the people around you.
Sending messages is also possible on Tinder, making it easier for you to get closer to someone on the platform.
6. Coffee Meets Bagel
Coffee Meets Bagel, abbreviated as CMB, is specifically designed for people who wish to have serious relationships. Underline the word "serious" here. People don't come to the platform to play around. Most of them are in their late 20s or 30s and really want to find their soulmates.
Similar to the other dating apps on the list, CMB also uses its algorithm to match people through different kinds of criteria.
7. Happn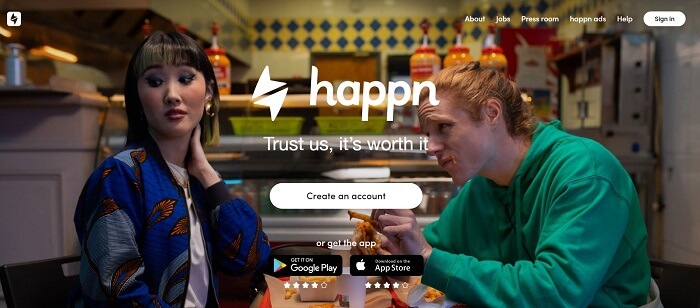 Launched back in 2014, Happn is still showing a sign of living. And today, we can consider it as a direct competitor to Tinder. With more than 70 million users around the world, it's easy to say that Happn is really big. There are so many chances to meet your soulmate here.
By using the search feature based on the location, you can find who's the possible candidate located nearby. Thus, you can make a direct approach and be closer to them in real life.
8. Heybaby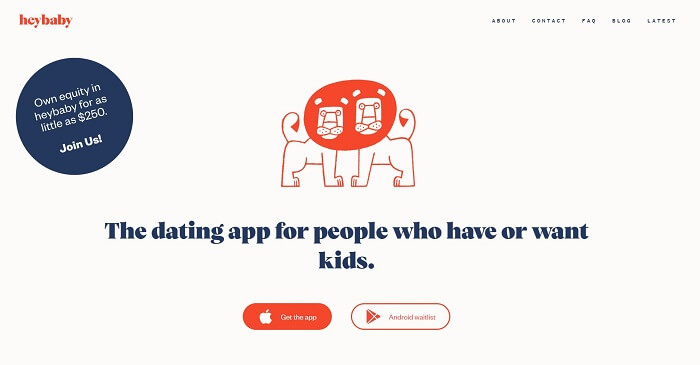 The 2-year dating app isn't what you think. Instead of connecting you to a possible partner, Heybaby will try to match you with the proper parent instead. Yes, this app is specifically designed for parents and orphans who wish to get warmth from the happy family they created.
When registering for the first time, the users will be asked about some things that are highly related to parents and kind relationships. This will also help in determining the suitable and the most proper candidate for them.
9. Zoosk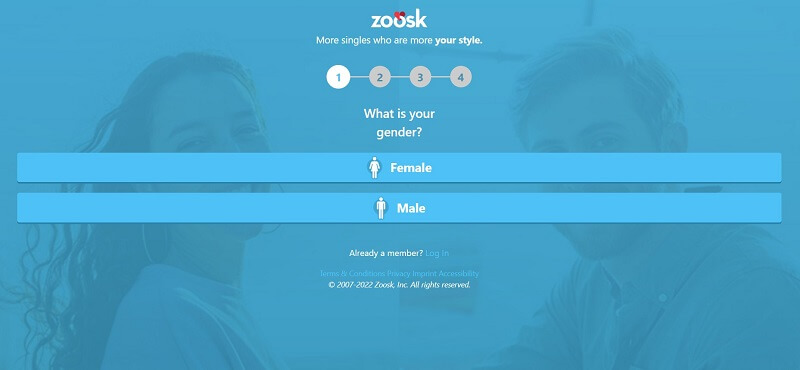 The next one on the list of best secret dating apps you can try this year is Zoosk. With 40 million users around the world, Zoosk is still considered a massive platform where the chance to meet real-life partners is high.
The platform will try to understand you even when the first time you enter it. It'll ask several questions and has its own way of introducing the person that you might like.
10. AdultFriendFinder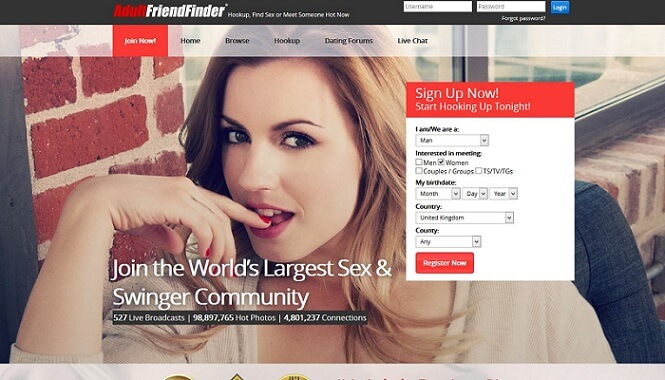 For those who want to seek a sexual partner, this is one place to go. Similar to Tinder, this platform also offers nearby searches to locate the nearest person available to do sexual activities. The users will also ask about things when they first entered the platform.
Part Two: How to Avoid Being Addicted to Hidden Dating Apps?
We know that dating apps might get a little bit addicting most of the time. When you're working, you only want to open the dating app. When you're studying, nothing is going on inside your mind but dating.
If it gets really frustrating, then maybe it's best to step down a bit. Here's what you can do to be further away from the addiction:
1. Turn off dating app notifications
One of the best ways to avoid being addicted to secret dating apps is by turning the notifications off. It works every time. But by turning the notifications off, your mind will have more space to focus on something, like your hobby, maybe?
Therefore, slowly but surely, you can get further and further away from dating apps. Instead of just exploring dating candidates, try to explore the world in your own way. Maybe during one of your adventures, you'll finally meet someone that's actually worth loving.
2. Keep in touch with old friends and family
There's no bigger love than families. Most people decide to play with dating apps mostly because they feel lonely. If you ever feel the same way, maybe it's the best time to be close to your family or friends that you consider family. Keep your heart warm, and your mind will be clearer.
3. Develop a new hobby
The other reason why people are so addicted to secret dating sites is that they simply have nothing to do. There's nothing worth doing during their spare time, whether it's productive or something that can generate endorphin levels inside the body.
Thus, if you also feel addicted, try to focus your mind on something else. Try a new hobby, for example. Try to see the world at a larger scope.
You may also be interested in:

By Tata Davis
professional in software and app technology, skilled in blogging on internet
Thank you for your feedback!