Keeping the spark alive in a relationship is challenging on its own, but it becomes much more so when one person has located a significant distance from the other. However, living in the digital age provides a unique opportunity for couples in long distance relationships. By utilizing technology, couples can find new and exciting ways to stay connected, whether it's through apps for long distance couples, virtual games, or online activities.
Here, we will recommend you 9 best apps for long distance couples. With these ldr apps, couples can make it work and sustain their connection, no matter the distance. So, embrace technology and keep the love alive!
Part One: 9 Best Apps for Long Distance Couples in 2023
1. Gyft
Gyft is a mobile app that allows users to purchase, send, and redeem gift cards from various retailers using their smartphones. It can be downloaded for both Android and iOS devices. Users can browse through a variety of gift cards from different retailers and choose the one they want to purchase. They can then send the gift card to a friend or family member through the app, or redeem it themselves by adding it to their mobile wallet. Gyft also offers features such as the ability to track gift card balances and receive notifications when a gift card is about to expire. It is one of the exciting ldr apps to make your partner smile.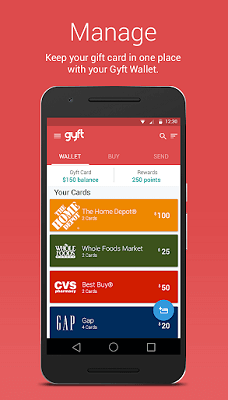 2. Twig
With the help of the journaling software Twig, users may set up and keep a digital notebook on their phones. You must download the app and create an account before using Twig. Once you have completed this, you may begin adding text, images, and voice recordings to your journal entries. By selecting a theme and altering the font and color scheme, you may personalize the look of your diary.
Maybe you two went on a vacation that you'd want to never forget. Tell your loved one how much it meant to you by adding your images.
Twig also has tools that allow you to organize and tag your entries, create recurring reminders to write in your diary, and password-protect your writings to keep them private. Twig may be used by individuals to keep track of their ideas, emotions, and experiences, while couples can use it to keep a record of their history and memories as one the couple apps for long distance.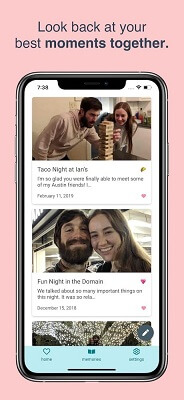 3. Love Nudge
Even when you are not physically there with one another, it is important to maintain a connection with the person you are dating. The Love Nudge app allows users to communicate with their significant other and establish shared expectations for their romantic partnership. Your amorous sentiments might be communicated via the delivery of a compliment, a postcard, or a present, for example.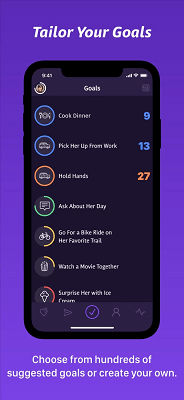 4. Between
If you and your significant other have been seeking a discreet application that will allow you to hold discussions with each other in private, Between could be the right alternative for you among ldr apps. This tool is often used for exchanging love letters, extended videos, and voice notes with one another. It gives you access to a shared calendar as well as a messaging service, which helps you feel closer to your spouse even when you are physically separated by a great distance.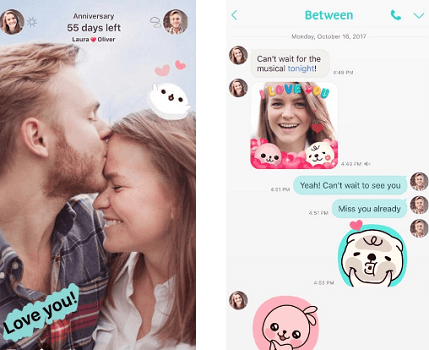 5. LoveBox
The developers of the LoveBox messaging software have developed an extremely one-of-a-kind device that may be used to communicate feelings of affection to a lover. On the screen of the Lovebox will appear any messages that you compose using the companion app.
The fact that the heart icon on the face of the watch will spin as a means of providing your spouse with a tactile notification is extremely nice.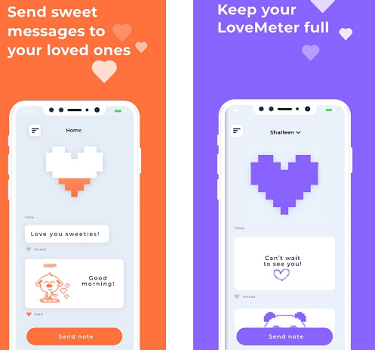 6. KAST
When you utilize Kast, you won't need to toggle between Skype and Netflix (or any other websites you visit) as much as you would otherwise. With this software, you and your significant other will be able to watch anything online together, whether it be movies, TV series, or playing long distance couple games.
To participate in a viewing party, all you have to do is either launch material straight from Kast TV or share your screen and camera. This application makes it possible for long-distance couples to have an enjoyable date night.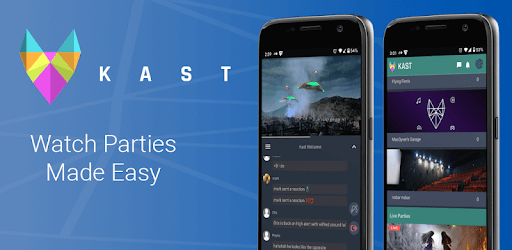 7. Rave
Rave is comparable to Kast. It enables you to binge-watch shows on Netflix, watch videos on YouTube, listen to music, enjoy Vimeo, and Reddit, and more, all while you communicate with your loved one in real-time.
You may also mix music with RaveDJ and make your mashups by uploading videos to cloud storage services like Dropbox and Google Drive for use during movie nights.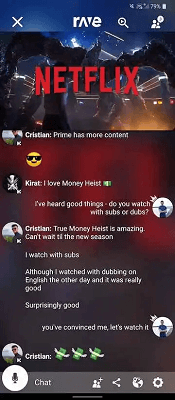 8. Couplete
Couplete functions similarly to a private social media website that is only accessible to you and your significant other. You may add events to a couple's calendar, write love messages, or even construct a wish box with items you want to do or purchase for your significant other.
The design of this app is simply gorgeous, and it is an excellent example of how communication, enjoyment, and usefulness can harmoniously coexist.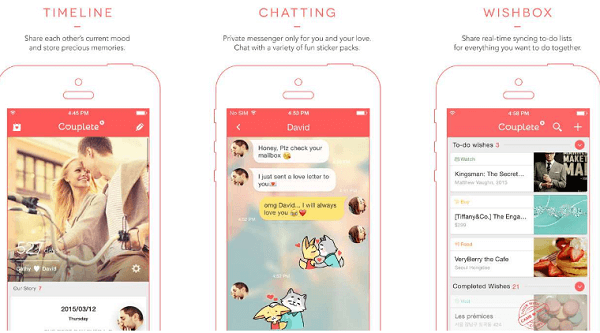 9. iPassion
The quiz game iPassion has a unique spin on things since all of the questions are spicy and personal.
Questions consisting of multiple-choice options include topics such as sexual interests, likes and dislikes, things that turn someone on, and more.
You could use this as foreplay, or you could simply do it by itself for a steamy video chat date or as a long distance couple game.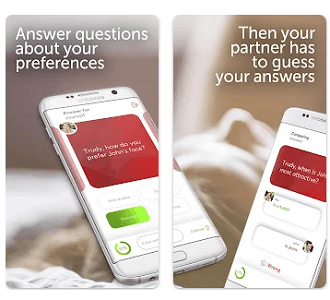 Part Two: What Can Long Distance Couples Do for Entertainment?
Watch Movies or Videos on the Same Screen
Here you need to take advantage of Long Distance Relationship Apps. Rave is one example of a free app that enables users to watch TV and movies on their mobile devices. Installing a browser extension in Google Chrome or Microsoft Edge is all that is required of you. After that, choose a streaming platform and choose any movie or television program that you and your spouse would want to view together.
Send the URL of the movie party to your significant other so that you may both participate in this activity together. At the moment, customers can watch material from Netflix, Hulu, and others using the platform.
Play Online Games
When it comes to ideas for a virtual date, a game night is one of the few things that can compete with its appeal. The healthy competitiveness that may result from playing online games together might bring you and your spouse closer to one another. In addition to that, it paves the way for the two of you to participate in an exciting challenge and deviate from the norm.
Try to find video games that also offer video chatting if at all possible. Use Discord for an audio chat while playing your favorite game if it does not have this function built in. This free app is one of the best apps for long distance couples that may be installed on computers running Linux, Mac OS X, Windows, Android, and iOS.
Share Music
Erase the barrier between you and your relationship by attempting interesting things together and one such activity is sharing music with your partner. You may easily share your screen with others by using YouTube, Discord, or casting applications like Rave.
Stay Connected and In Sync: The Amazing App for Long Distance Couples to Share Daily Activities and Strengthen Bond!
FamiGaurd Pro for Android is another Amazing App for Long Distance Couples we want to recommend here, which helps you keep track of your loved one's real-time location and location history and enables you to see her or his private activities on social apps including Snapchat, Facebook, Instagram, WhatsApp and etc. In addition to that, this fun app can also tell you what your partner searched for on their browser. If he or she wants to buy something, you can know at the first time! Then, you can prepare a surprise for your partner!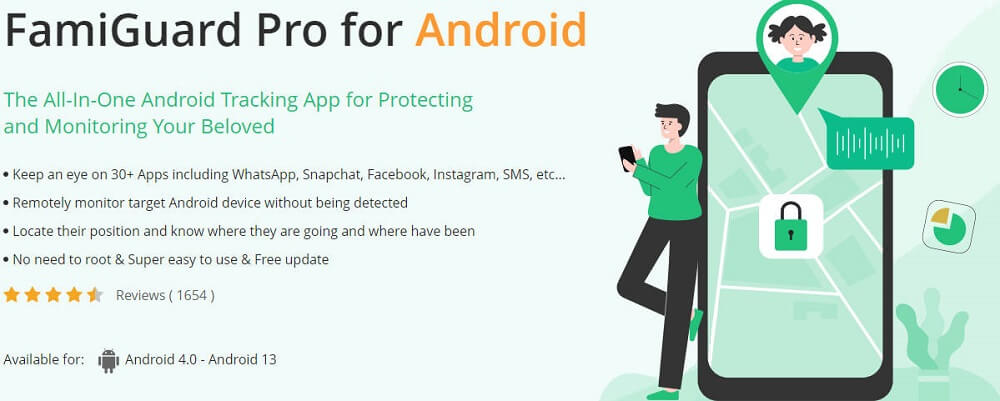 3 Steps to Install FamiGuard Pro for Android and See Daily Activities with Your Partner
Step 1: Complete the registration and login on the FamiGuard official website, and then purchase FamiGuard Pro for Android. After that you will receive a download link.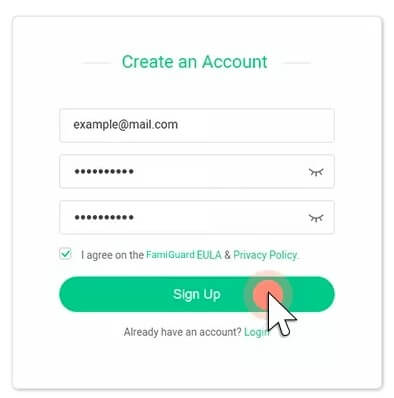 Step 2: Download and Install this tool on the target Android device.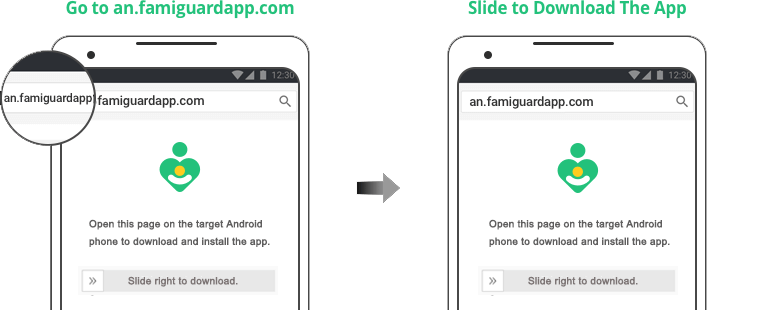 Step 3: Log in to your account and see your partner's daily activities on that dashboard!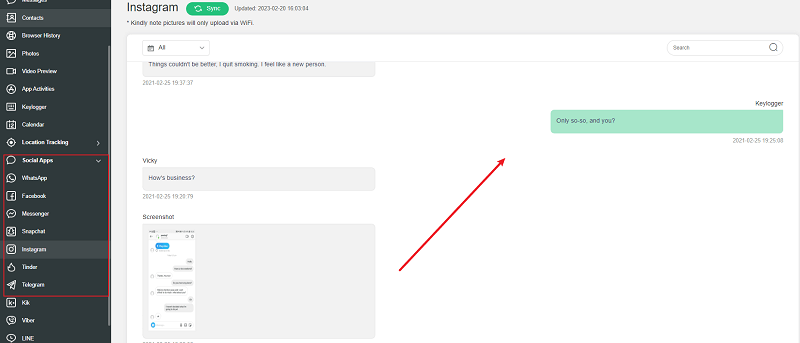 Conclusion
In conclusion, being in a long-distance relationship can be difficult, but it doesn't have to be impossible. With the help of these 9 best apps for long distance couples, you can stay connected with your partner and make the distance feel a little bit smaller. From messaging apps to video streaming apps, there are a variety of options to choose from that can cater to your unique needs and preferences. Among them, FamiGuard Pro for Android is the best ldr apps for you and your partner. So don't let distance get in the way of your relationship, try out one of these apps and make the most of your time apart.
You may also be interested in:

By Tata Davis
professional in software and app technology, skilled in blogging on internet
Thank you for your feedback!