When we make a post or remark on Instagram, the server will record our respective Internet Protocol (IP) addresses. In point of fact, the recording has already started at the same minute that we check into our accounts.
If you are searching for a technique to track down the owner of an Instagram account, checking the account's IP address is a good beginning to begin your investigation. In this article, we will demonstrate various legitimate techniques to learn how to find someone's IP address on Instagram .
Table of Contents
Part 1. What Can IP Adress From Instagram Can Be Used for
Stop Online Fraud and Harassment: Instagram has become the most popular Internet App in the world, and it is full of all kinds of people. Some people will comment or message you with the intention of defrauding or harassing you. If you can find out their IP address, you can stop this behavior.
Prevent account theft: If you are an account with many followers, then your account may be coveted by hackers. If they have illegally hacked your account, then you can find them by tracing the IP address.
For marketing: If you are a business owner, then you can streamline the marketing process and reduce advertising costs by tracking your customers' IP addresses to market your products.
Find the GPS location: Usually using some IP address finder, you will not only get the IP address but also their GPS location. But not all IP address finders will provide GPS location. If you want to know someone's specific GPS location in real time, you can directly check Part 3.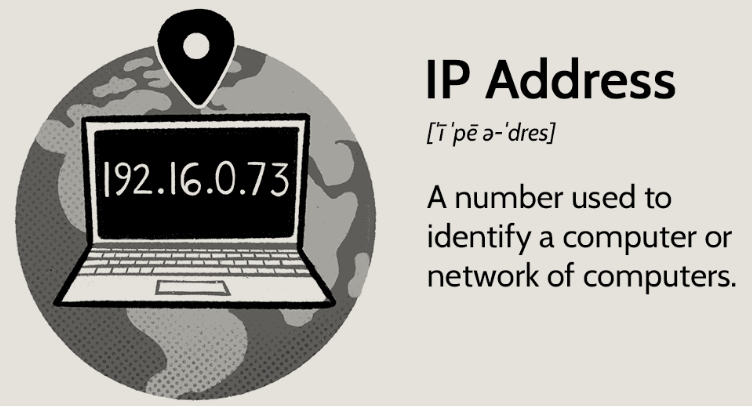 Part 2: How to Get Someone's IP Address on Instagram in 3 Ways?
1. Get Someone's IP on Instagram through IP Address Finder- iStaunch
How to find the IP address of the Instagram account in the first place? As Instagram does not make its users' IP Addresses public, you will need to search the internet for a reliable website that has a specialized tool for tracing IP Addresses. Because there are not many steps involved, using iStaunch is an easy task to do. The following is what you need to do:
Step 1: Launch Instagram IP Address Finder by iStaunch and input the Instagram user's username into the corresponding box. This will allow you to locate the user's IP address on Instagram.
Step 2: After that, click the option labeled "Find IP Address," and you will be presented with the user's Instagram account's corresponding IP address.

Step 3: You may need to wait for a few minutes before you will be able to view the IP address on the right-hand side of the search box. The IP address will be underlined in bold letters.
We feel obligated to inform you that the real-time address may differ from this one. The moment at which you most recently copied the URL or username from the Instagram account is important.
2. Track Someone's IP on Instagram through Created URL – Grabify
If you're still interested in learning how to track an IP address from Instagram, you may use Grabify to capture it. The only practical method for determining someone's IP address is IP loggers.
Step 1: Launch Instagram.
Step 2: Enter the profile whose IP address you wish to monitor into the search box.
Step 3:Once the account is active, choose it by clicking the three dots in the username's upper right corner.
Step 4: Choose "Copy Profile URL"
Step 5: Visit the IP logger Grabify website.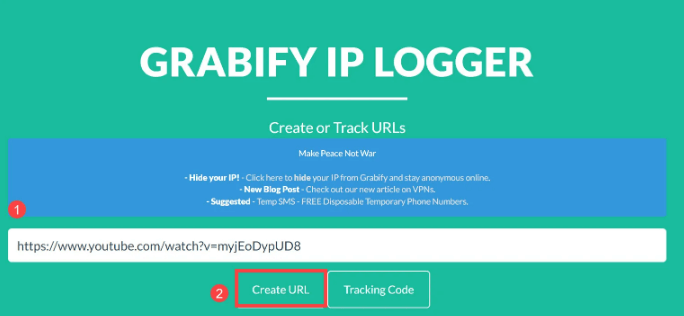 Step 6: Insert the link there, then choose "Create URL."
Step 7: A tracking link will be created by Grabify. Next, Click View Other link Shorteners to restore your link's regular appearance.

Step 8: To create a new shortened tracking link, choose a shortener.
Step 9: Now send this link to the person you want to track in a chat or email.
Step 10: You'll be able to view the logged IP address on Grabify when someone opens the link.
3. Get Someone's IP on Instagram through Command Prompt Tool
Your computer comes with a built-in utility called Command Prompt. Using code strings, it is possible to give computer orders and direct it to do certain activities. It may display IP addresses that connect to your computer. So, how to track IP address on instagram with a command prompt?
Step 1: To monitor an IP address on Instagram, first, initiate a message with the account you wish to use.
Step 2: Check to see whether the other person is online and keep the message window open.
Step 3: Next, put cmd into the Windows Search box and click Open to start Command Prompt.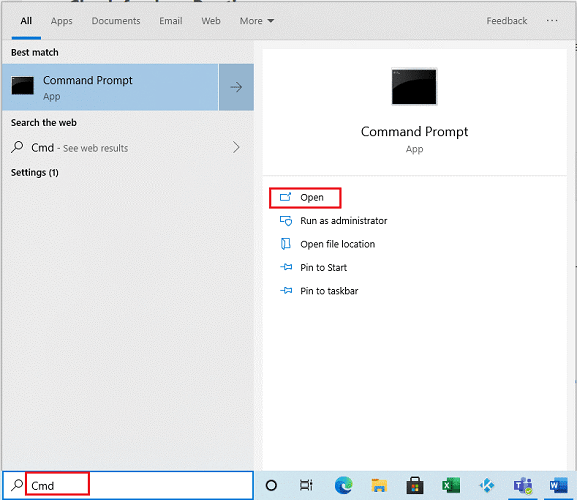 Step 4: Enter the command netstat -an here by pressing the Enter key.
Step 5: You may see every IP address that connects to your computer using the software. It ought to be your Instagram IP address among them.
Step 6: Open the browser now, Put IP address lookup into the search box, and select the first link that appears.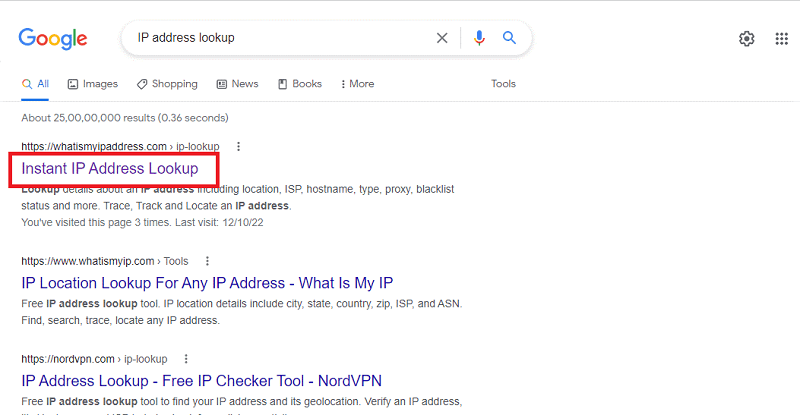 Step 7: Type in the IP address you just discovered and choose GET IP DETAILS.
By dong that, you may find out the users' geological location from the outcomes.
Part 3: Instagram Location Tracker
As you can learn from the method we mentioned before, it is not entirely feasible to find the specific GPS location by finding the IP address of Instagram.
In fact, getting GPS location of target account is easy and doesn't require his Instagram IP address. Just use a location tracking app and you can achieve the goal. Here we recommend you the most reliable Instagram Location Tracking App, which can constantly update you with your lover's real-time location and location history.
Key Features of FamiGuard Pro for Android
Track Instagram Real-time Location : With this Instagram Monitor App, you can view your boyfriend's real-time location, which is more precise than his Instagram IP.

Record His Location History: The app can reacord your boyfriend's Location History, showing you where he has accessed to Instagram!

Monitor Real-time Location on Other Social Apps: It Keep an eye on real-time location from 30+ social apps including Facebook, Snapchat, etc.

Wi-Fi Logger: It can show you the place and time your boyfriend Log into Instagram through Wi-Fi.
Quick Guide to Use this App to Track Your lover's Real-time Location
Step 1: Create your FamiGuard Pro Account and choose a subscription plan to use all the advanced monitoring features.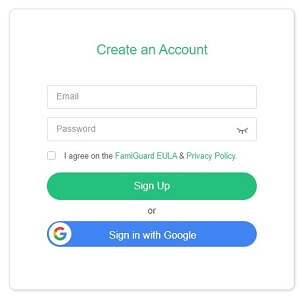 Step 2: Download and Install the app on the target Android device.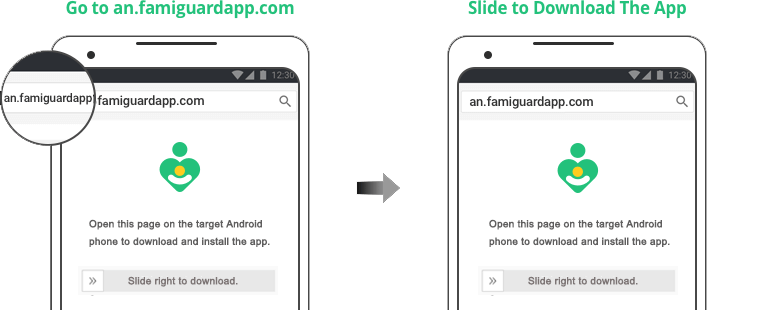 Step 3: Log in to your account on FamiGuard Pro and start tracking Your Boyfriend's Real-time Location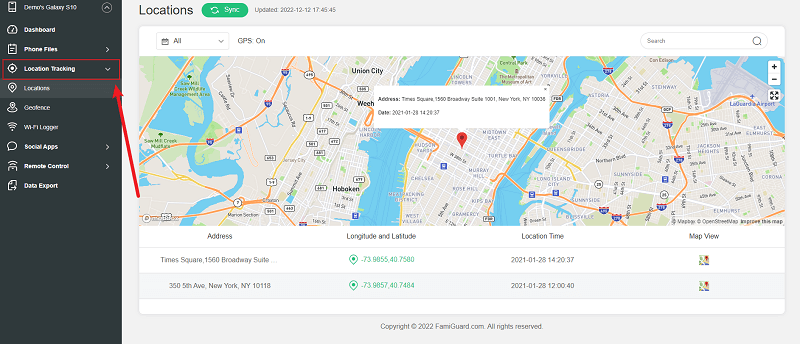 So, How to Find Your lover's Instagram IP Address on iPhone? You can Try FamiGuard Pro for iOS
Key Features of FamiGuard Pro for iOS
Track Instagram Location : With this app, you can view your boyfriend's Location Address on iPhone, which is more precise than his Instagram IP.

Record His Location History: The app can reacord your boyfriend's Location History,showing you where he has accessed to Instagram!

View Safari History & Bookmarks: It allows you to Check Safari history and bookmarks to learn what your boyfriend has been visited and what he is interested in.

Monitor Message Monitor SMS, WhatsApp, LINE, Viber and Kik chat history, as well as exchanged media files, emojis and more. Read all the messages sent or received by the target user, including those deleted ones.
Hot FAQs about How to Get Someone's IP Address on Instagram
Q1: Is It Possible to Find out the IP Address of the Operator of an Instagram Account?
The IP addresses of Instagram users are not made publically available in any way. You could accomplish this by using an IP-grabbing link, which requires the user you're targeting to click on the link first.
Q2: Can Someone Trace Your IP Address from Instagram?
The IP addresses on Instagram or other social media platforms are not public. Although social networking site members do not share their IP addresses with one another, the operators of these sites are aware of your IP address. Every time you click on an advertising or a link on the website, they will also log your IP address.
You may also be interested in:

By Tata Davis
professional in software and app technology, skilled in blogging on internet
Thank you for your feedback!