Instagram is probably the most popular social media platform right now. With over 1 billion active users, it's a great place to connect with friends and followers. But what if you want to log into someone else's account? Maybe you want to see what they've been up to, or maybe you're trying to help them recover their account. Whatever the reason, this step-by-step guide will show you how to log into someone else's Instagram!
Table of Contents
Part 1. How to Log into someone's Instagram without Password?
Since these kinds of social media platforms have collected a large amount of customer information and privacy, they are prone to hacking attempts. Therefore, Instagram highly values account security and personal privacy. But we still found some ways to log in to someone else's instagram account without a password.
Method 1: Using the Linked Facebook Account
If someone's Instagram account is linked with his Facebook account, then you can log into his Instagram with his Facebook account instead of using password.
Method 2: Resetting the Password
Actually, there are few ways to log into Instagram without an email or password. The only available way for you is to use the "Forgot Password?" feature on Instagram and reset it by providing your username or email address.
Method 3: Best Way to Log into Someone's Instagram without Knowing
All of the above mentioned methods have limitations, so if you only try the above methods, you may not be able to successfully log in to someone else's instagram account and there is a high chance that the account owner will find out. If you want log into someone's Instagram account without them knowing, I recommend you to use a trustworthy monitoring app - FamiGuard Pro for Android.
FamiGuard Pro for Android
FamiGuard Pro for Android , a undetectable tracking app protecting and monitoring your beloved. With this app, you can log into other people's Instagram. In addition to Instagram, it helps you log in to other people's Whatsapp, Gmail, Facebook, Snapchat, Viber, Tinder, and more. More importantly, it not only allows you to log in to other people's App accounts, but you can also monitor almost all activities of target phone through it. Let's see what features it has.
Features of FamiGuard Pro for Android
Monitor Social App: It allows you monitor more that 30 Apps on target phone including: WhatsApp, Messenger, Snapchat, Instagram etc.

Keylogger: It has a keylogger feature that records everything typed on the keyboard, including account passwords and deleted messages from Apps.

Track Location: It tracks the location of the target device and records it in real time.

Remote Control: It can help you remote control target device to capture screenshots, take pictures and record calls.

Monitor Files:You can view all files on target device including photo album, document, calendar, messages, calls etc.
How to Log into Someone's Instagram without Them Knowing
Here are three steps to track someone's activity on Instagram:
Step 1: Sign up on FamiGuard website and choose a subscription plan.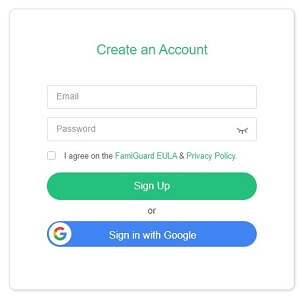 Step 2: Click on Setup Guide and follow the instructions to install FamiGuard Pro for Android on target device.
NOTE: Don't worry, it only takes a few minutes. And, it will automatically disappear after being installed without being noticed by the device owner.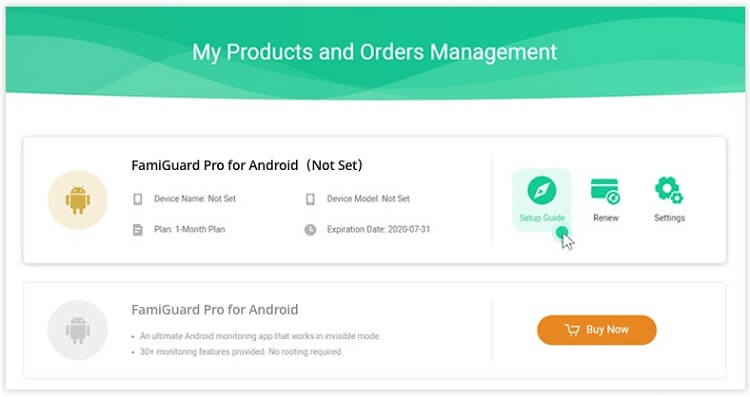 Step 3: Log in to your account on the FamiGuard website on any device, and you can see all the accounts on the target device.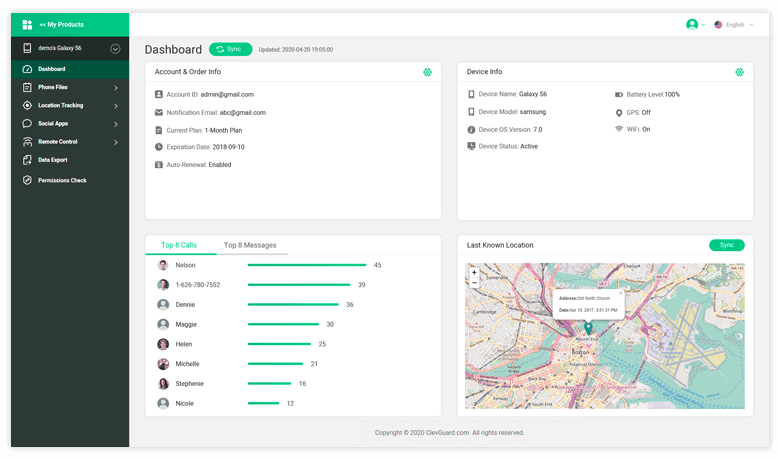 Part 2. Hot FAQ About How to Log into Someone's Instagram
Q 1. Can You Log into Someone else's Instagram Account?
Yes, you can log into someone else's Instagram account if you know their login information. However, be careful of triggering a security alert by doing so. According to method 3 mentioned above, using FamiGuard Pro for Android is the safest method.
Q 2. How can I Log into Instagram without a Phone Number?
You don't need it. Instagram doesn't allow users to log into their Instagram with a phone number, a phone number is only required for verifying your identity and safeguarding your security.
Q 3. Will Someone else Know If I Log into Their Instagram?
Yeah, it is certain that they would be notified if you logged into their accounts. Instagram has a feature that notifies users when someone else logs into their account, so they would likely receive a notification if you logged in. But if you are a monitoring app like FamiGuard pro, you can do it without anyone noticing.
Q 4. Can These Apps Monitor Instagram Messages?
Yes, these apps can help you track and monitor Instagram messages. However, be aware that monitoring or tracking someone's Instagram messages without their permission is illegal in some countries.
Q 5. Can Someone else Log into Your Instagram Account?
Yes, someone else can log into your Instagram account if they have your login information. They would be able to view your profile and photos and post on your behalf. It's important to keep your login information secure and not share it with anyone you don't trust.