While iPhone OS is known to be intuitive, it's not always easy to find downloads and files on it. And what's even more confusing is the lack of file structure and systematic folders. While Mac has a systematic way of storing files that follows a certain hierarchy, it's not the case with iPhone. Oftentimes, the files and downloads are concealed within the app with no simple way to access them.
And that's what brings us here today -- How to access downloads on iPhone. By the end of this text, you will know the way to find all kinds of downloaded files on your iPhone. What's more, we will offer you a way to access all downloads on your boyfriend's iphone without his knowledge. Okay, Let's start:
Table of Contents
Part One: How to Access Downloads on iPhone? (5 Types Downloads)
1. Access Downloaded Files on iPhone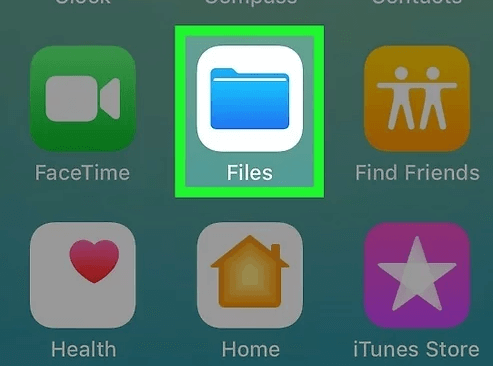 Well, it's simple, just locate the File application on your iPhone and tap to open it. You will file all the files you've been downloading from Google or other browsers. If you still can't find your files, consider the following steps:
On your phone's home screen, look for a white icon with a blue folder in it. Below it, it's labeled "Files".

Note: Every time you chose "Save to File", you are led to choose a location to save it. Oftentimes, you have two options, saving it on iCloud Drive or My iPhone. And if this is how you downloaded your file, then it's available in this app.

Alternatively, go to the "App Library" and under "Productivity & Finance", you will find "Files".
Thereafter, look for "Browse", it's at the bottom corner on the right. However, if the top of your current screen says "Browse" then you should skip this part.
On the Locations header, there's "On My iPhone" next to it. Tap it.
Now, where you find your file here depends on how you downloaded it. For instance, you can identify it here in this folder (On My iPhone)
In this section, there's also iCloud Drive among other folders for cloud drives. If you've used the cloud drive before, you'll find downloaded files in them.
Look for a blue Download folder and tap it. It has an arrow pointing down with a circle around it. Here, you'll find your downloaded files whether they are in image, audio, or PDF format.
2. Access Downloaded Photos on iPhone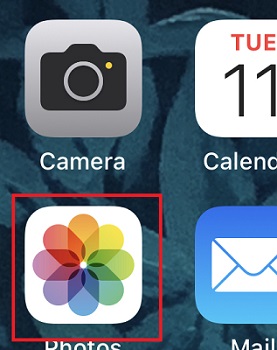 If you've downloaded a photo, don't struggle to look for it. Just go to your home screen and look for the "Photos" icon. Tap it, and you will find the photo you are looking for. And that's because all photos downloaded through the internet show up in this place.
3. See Downloaded Music on iPhone
This is very simple. Just find the Music icon on your home screen and tap it. You can also find this app in the "App Library" beside the home screen.
Tap the Music icon to open it
Under the library, a red icon with overlapping squares, you'll find options and one of them is "Downloaded Music"
Tap the Download and it will lead you to other categories
Now choose how you want to view your music, it could be by Artist, Genre, or All Music.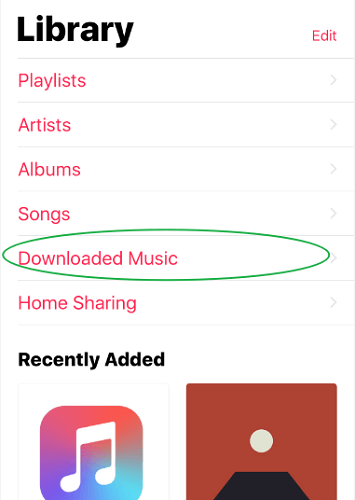 4. View Downloaded Apps on iPhone
After downloading any application on your iPhone, they all end up in the "App Library" section. But how do you find them in the "App Library"? Let's find out:
Go to the home screen and swipe towards the left until you find "App Library". It's a search bar.
Tap it and you will see every app found on your iPhone. If the list is long, just tap the bar and write the name of the app you are looking for, and then click search.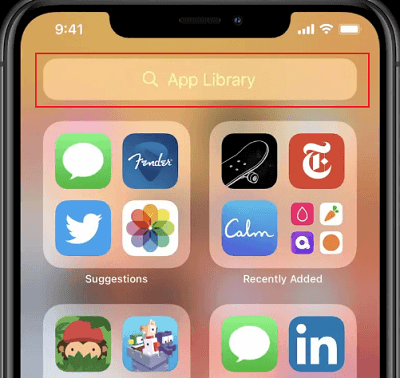 5. Access Downloads from Safari on iPhone
Are you using Safari as your default browser? Well, then it's easy to find your downloads. Just open Safaris and go to the Download Manager, that's where you will find your downloads. The steps are as follows:
Go to Download Manager
Open "Show Downloads" found on the toolbar. Safari's Toolbar on both the Mac and iPhone looks the same.
Choose a file to view after opening "Show Downloads". There's even a magnifying glass you can use to preview it.
When it comes to iOS 15, you will find the Address Bar for Safari at the bottom.

When you can't find "Show Downloads" it means your files have been moved. In this case, you have to use an alternative route to find them.

In this case, your downloads are available in the "Files".
To access them, go to "Files", under it, look for "Browse". Under "Browse", find "iCloud Drive. Here, tap to open the "Downloads" folder. Within this folder, you will find your downloads from Safari.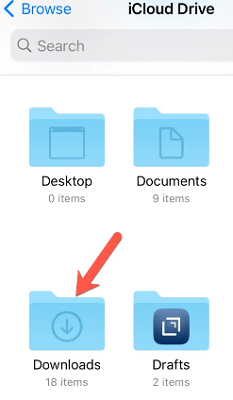 Without further ado, the above steps enlighten you on how to see downloads on iPhone. Of course, the steps might change over time depending on the iOS version and updates. So, stay in touch to ensure you are not left behind.
Part Two: How to Access Downloads on Your Boyfriend's iPhone without His Knowledge?
Have you ever considered checking or viewing downloads on your boyfriend's iPhone? It seems awkward and rude to grab for his iPhone directly. But you are indeed curious about what he had downloaded on his iPhone! Right?
In this case, FamiGuard Pro for iOS can do you a favor. This iOS Monitoring app is designed to help you stay ahead of your Boyfriend's iPhone activities. It has excellent monitoring technology and a modern, intuitive design. FamiGuard Pro's power and features are ideal for all iPhones, offering nearly everything you could want.

With this tool, you can easily access an iPhone remotely to check all downloads (files, photos, music, apps), view messages, call logs, and browser history secretly with only a click. More importantly, the monitoring works in a stealthy mode. So, you are free from the awkwardness of being detected. So, hurry up and use this app to secretly access downloads on your boyfriend's iPhone.
Part Three: Hot Questions about How to Access Downloads on iPhone?
1. How to Change Default Download Location on iPhone?
Well, you should first go to the app settings. Down the list, you should Find Safari, and tap it. Thereafter, tap Downloads and then pick Other. Now, you can pick one of the folders in iCloud Drive as your default download location and then tap "Done". If you need to create a new folder, tap the "Folder Plus" icon.
2. What if you can't find Files in Downloads on iPhone?
Well, you should consider the following steps. First, Find and Tap "Settings". Thereafter, go to "Downloads". Now you can check the location for your downloads. Oftentimes, it's in "On my iPhone". Thereafter, visit the File app, look for "Browse" and tap it. Scroll down to the bottom and tap to open the "Download" folder. There, you will find your files.
You may also be interested in:

By Tata Davis
professional in software and app technology, skilled in blogging on internet
Thank you for your feedback!