kids' security is inestimable, and we realize that. As parents, you are constantly under pressure to protect kids and make sure that your sweethearts will not use phones for the wrong purposes. With an increasing number of apps and other features on smartphone devices, children are spending more time than ever on phones. It starts with the wake-up alarm and verifying updates notifications on smartphone throughout the day.
While smartphones have various benefits, still they cause certain problems in children's personal life. In order to protect them from the dangers prevalent in society, it is essential for you to use app to monitor the phone usage of your kids from time to time, notably when they are teenager.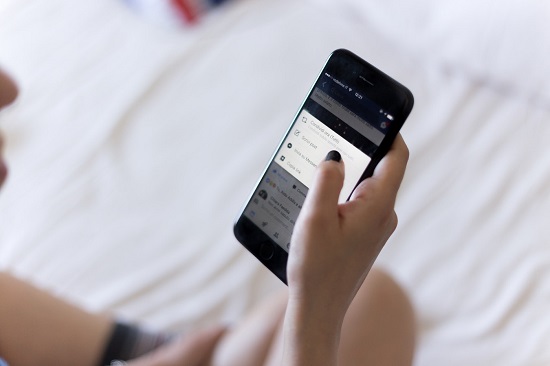 Table of Contents
Part 1: The Benefits of Monitoring the Phone Usage
When it comes to parental monitoring, it is not about privacy, and it is all about safety. Here are the primary purposes for every parent to monitor their child's phone usage.
Prevent Cyberbullying: Kids mostly get harassed online by cyberbullies undergo emotional distress but never dare to inform their parents. Monitoring your kids can signal you if someone is trying to bully your child. If your child is conversing with friends regarding illegal activities, suspecting behavior, or even committing suicide, you will have the indications to interrupt before anything happens.
Block Sexting: Teens might assume it is sexy to click and send nude photos of themselves to someone, or they might deem it is funny to forward along with images of someone else. Monitoring your kids lets you hop in and stop the operation.
Prevent Online Predators: The Internet is the number one tool of child predators for discovering and manifesting friendships with children. You won't know if one has been communicating with your child unless you are monitoring.
Prevent Identity Theft: Children accidentally share more about themselves and their location helping vulnerable "digital strangers" locate them in the real and try harming them or encourage to steal your child's credentials to unlock credit card accounts or other cases of fraud. Monitoring your kids help you know and protect them.
Therefore, to keep a tab on other's phone usage, phone monitoring apps come in really handy. We have listed out 10 best apps that work as monitoring apps for phone usage and help you monitor calls, messages, social media activities, browser history, real-time locations, and much more. Here, these apps work as an effective tool to restrict phone usage and save your precious time.
Part 2: Top 10 Apps to Monitor Phone Usage
Compatibility of These 10 Apps
| | FamiGuard Pro for Android | Kidgy | Spyzie | Highster Mobile | FlexiSPY | PhoneSheriff | MobiStealth | Mobile Spy | Spyera | Screen Time |
| --- | --- | --- | --- | --- | --- | --- | --- | --- | --- | --- |
| Android | | | | | | | | | | |
| iOS | | | | | | | | | | |
1. FamiGuard Pro for Android - The Best Phone Usage App
This most reliable app to monitor phone usage can help you view various files on your child's phone including call logs, messages, pictures, videos and browsing history. FamiGuard Pro for Android will aggregate your child's activity time on each social media including Instagram, Facebook and you can prevent your child from cyberbullying by directly monitoring the DMs of major apps.
And its GPS's location function can help you to understand your child's tracks to avoid them being physically harmed.
Not only that, FamiGuard Pro for Android can also provide a remote control function, you can remotely control your child's mobile phone to take pictures, take screenshots and record calls online. The FamiGuard Pro application can help you better monitor your child's mobile phone and provide a healthier environment for your child to grow up.
All in all, this is one of the perfect apps to monitor phone usage and give you reliable results, you can take FamiGuard Pro for Android app as the best solution for your Android monitoring.

2. Kidgy
Kidgy is a phone monitoring software and tracking app to monitor iPhone usage?as well as ?Android. It works quietly in the setting without letting the target device user know of its presence. It monitors the usage text messages, calls, WhatsApp, location, etc. at all times without draining much battery. Kidgy?App is popular and is known to satisfy consumer needs of monitoring phone usage security, safety, and convenience of remote tracking. It also helps in geofencing.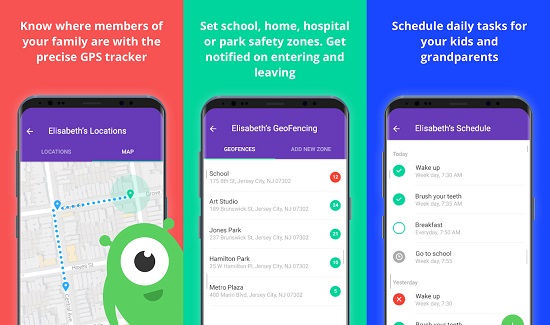 3. Spyzie
Spyzie is one of the cell phone monitoring software to remotely monitor iphone usage?or Android usage of kid's call logs, text messages, GPS Location, media files, apps, and browser history. It does expect your phone to be jailbroken, and it follows a simple procedure. The Spyzie App on the target device deletes itself during monitoring and keeps the monitoring process a secret. It helps to check incoming/outgoing calls, Read sent/received messages and download media files, Set-up browser tracker, and Track real-time location via GPS.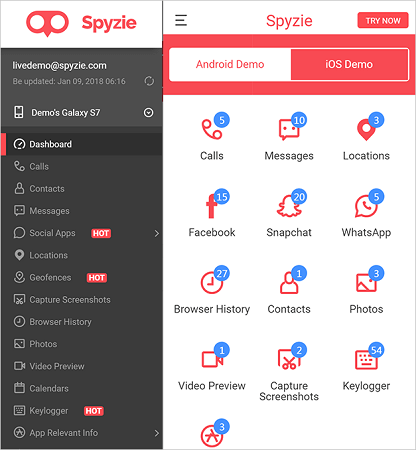 4. Highster Mobile
Highster Mobile is another cell phone monitor App to track text messages and other phone usages on Android/iPhone. It allows you to read and review messages, call logs, etc. and it also retrieves deleted media files and text messages. Using this App is remarkably easy and does not demand you have the target device with you. It remotely and implicitly monitors cell phones usage. It remains undiscovered and enables easy and quick monitoring on the target device. It claims to root Android to monitor Apps and requires you to have Apple ID and password to monitor on non-jailbroken iPhones.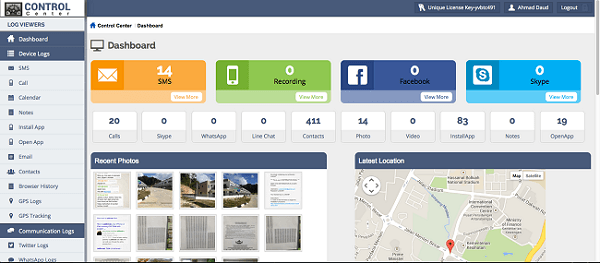 5. FlexiSPY
FlexiSPY phone monitoring App is cross-platform phone monitoring app that provides solutions to track and monitor smartphone usage easily. It is easy to install and practice app. It enables GPS location tracking and arrives with a free Mobile Vier App to monitor another cell phone placed far away from it. This sotware requests to have the expertise to monitor instant messaging Apps. And it works on non-rooted Android and non-jailbroken iPhones.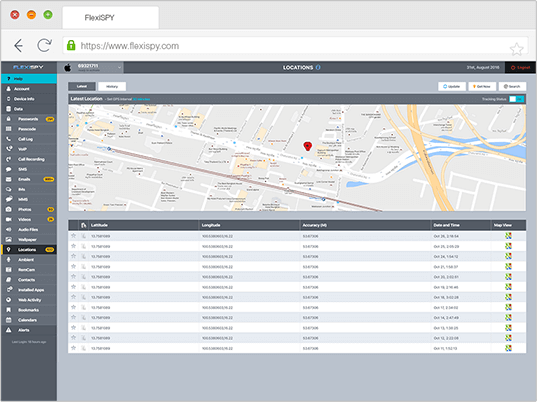 6. PhoneSheriff
PhoneSheriff is a cell phone monitor App, especially designed to monior text messages. It also helps in tracking the location and keeping an eye on day-to-day smartphone usage. It works to block calls, set usage restrictions, and send alerts to parents whenever their kids enter or leave a particular location. It helps to protect your child from harmful content on the web and elsewhere.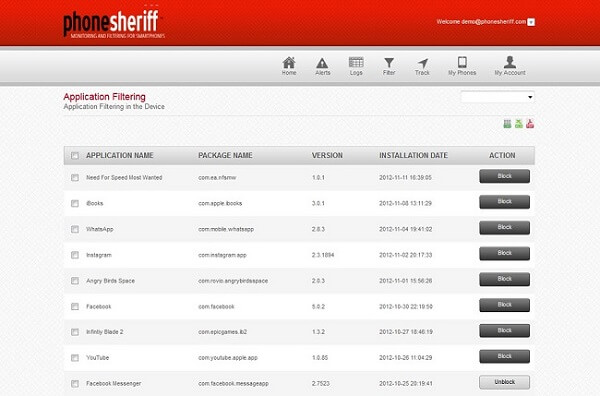 7. MobiStealth
MobiStealth is a software monitor available for PC and also as an App for real-time location tracking. It does not require the iPhone or Android to be jailbroken or rooted. It has advanced monitoring features to track and collect information about the target's cell phones. It operates ?24/7 even when the target device is away from you. It helps in E-mail logging feature to track sent/received and draft emails, record calls secretly, and remotely erase data or saved files.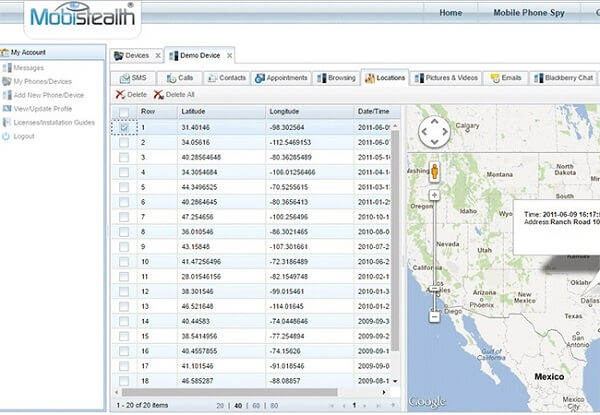 8. Mobile Spy
Mobile Spy is an amazing cell phone monitoring software to keep an eye on the phone usage of children. It is easy to install and supports both Android and iPhone. It helps in monitoring browser, track incoming and outgoing calls, see photos and videos on the target device, see what Apps are installed by kids and much more in absolute secrecy mode ensuring that target device owner cannot tamper with the monitor App.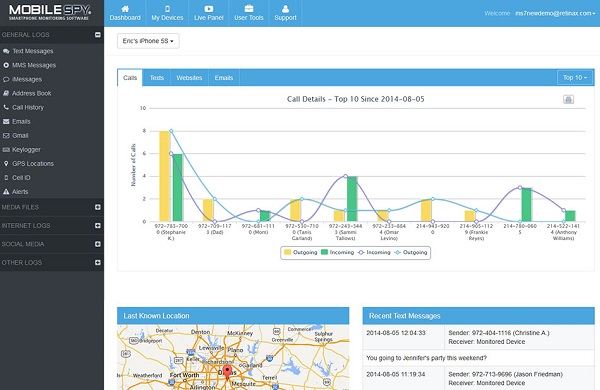 9. Spyera
Spyera, the phone monitoring software, is often used by parents to monitor their kids. It has options to block calls and snoop on children using a detective camera. It also has monitor software for PC (Windows/Mac) and tablets. It allows live call listening, ambient listening, and monitoring on multimedia files. It enables live call recording and capturing keylogs, monitor skype, mesenger, whatsapp, and track sms & e-mails. Its alert notification wizard can be set up to direct the tracker informed at all times.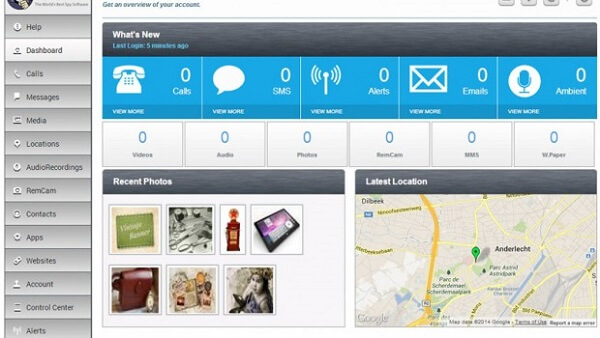 10. Screen Time Parental Control
Screen Time Parental Control, this phone monitoring App is used to analyze screen time spent by your kids on their smartphones. And it helps set time limits for kids to use their phone. It controls time spent by kids on smartphones and tabs and control kid's phone usage without putting restrictions on them. Kids love this app, too, as it has fun features and activities.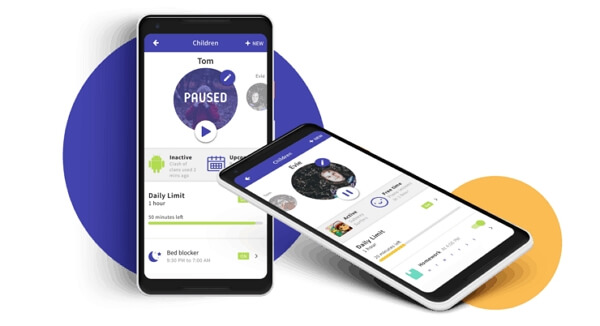 Conclusion
By using app to monitor phone usage, you can track the time spent on the phone and save some good time without much effect. Here, these apps help you limit phone usage along with helping you re-connect with real-life things.
However, we recommend you to use FamiGuard Pro for Android for its comprehensive monitor solution. As it is a very user-friendly app, you don't have to go through any hard times while using this app. Using these apps, you can increase your productivity in doing more important things. Hurry up, try it with a free trial!
You may also be interested in:

By Tata Davis
professional in software and app technology, skilled in blogging on internet
Thank you for your feedback!