Have you ever used Tinder before? Recently, many people asked us how to hack Tinder. But, before actually jumping into the method, it's always better to know what it is that we're about to deal with. As you may know, Tinder is a popular app. It has been used by people worldwide to look for their soulmates.
However, you might ask why people are bothering to look for methods to do Tinder hack. Well, there are plenty of reasons why it might happen. People do have their reasons for doing that. And in this article, we'll tell you about the attempts they mostly use to hack somebody on Tinder, along with the potential reasons why hacking often happens.
Part 1: How to Secretly Hack Any Tinder Account with Tinder Hack App
If you see it directly on the internet, you might be surprised that there are actually so many options for Tinder hacks. And people do have their favorites. Most would imagine that hacking is generally done by someone in a hoody, always sitting in front of their computers to create some unique codes to make the victims suffer.
However, it's very different from reality. You can see anyone doing some hacking; it doesn't matter what they wear and where they are. Thanks to technological advancements, hacking has become easier with Tinder hack apps.
FamiGuard Pro
Rate:
Of all these Tinder-hacking apps, FamiGuard Pro is the best. All you need is physical access to the target phone and install this app, then you can easily hack into someone's tinder account in real time and see all his or her content!
What Can You Get After Hacking into Someone's Tinder?
Personal Images: User profile pictures and other uploaded images.

Personal Chat Content: Also works for deleted or hidden messages.

Contact Information: Like phone numbers, email addresses, and social media handles.

Shared Files: Like pictures, videos, voice messages, and other media.
Here is how to use it hacking Tinder Account:
Step 1: Create your account for FamiGuard Pro
Step 2: Download the Tinder-hacking App from the given address
Step 3: Set it up on the target smartphone.
Step 4: Log into the online dashboard, then choose "Social Apps" and "Tinder" to monitor all kinds of activities on target phone.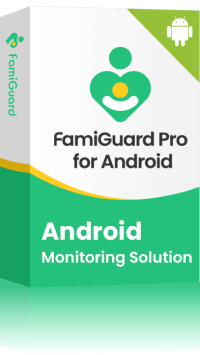 Amazing Features of FamiGuard Pro for Android
Monitoring Social Media Apps: Viewing messages or pictures on WhatsApp, Tiktok, Facebook, Tinder, Telegram, Instagram, Snapchat, Viber, WeChat, and more

Keylogger Feature: It has a keylogger feature that records everything typed on the keyboard.

Stealth Mode: No app icon appears on the target phone and the monitored person will not detect that you are spying on his Tinder account.

Remote Control: You can view his or her Tinder messages and pictures remotely, without touching the target phone. 
Part 2: Why People Want to Hack Tinder?
Well, usually, people have three main reasons for doing the hack, such as:
Jealousy or Suspicion
One reason why someone might hack a Tinder account is due to jealousy or suspicion. This can occur if someone suspects that their partner is cheating on them or engaging in inappropriate behavior on the app. Hacking a Tinder account in this scenario may be seen as a way to confirm suspicions or uncover evidence of infidelity.
Personal Gain
Another reason why someone might hack a Tinder account is for personal gain. This can occur if a hacker is attempting to steal personal information, such as credit card or bank account information, or to use the account for fraudulent purposes. In this scenario, hacking a Tinder account is seen as a means to an end, and is a criminal act that can lead to serious consequences.
Identity Theft
A hacker may also attempt to hack a Tinder account in order to steal the identity of the account owner. This can involve obtaining personal information or images from the account and using them to create a fake identity or commit fraud. Identity theft is a serious crime that can have long-lasting consequences for the victim, and hacking a Tinder account for this purpose is illegal and unethical.
Part 3: Can Someone Hack Your Phone through Tinder?
It is technically possible for someone to hack your phone through Tinder, but it is unlikely.
Tinder is a secure app that uses encryption to protect user data, including personal information and messages. However, like any app or online service, there is always a risk of undiscovered vulnerabilities that could be exploited by hackers.
One potential way that a hacker could attempt to hack into your phone through Tinder is by sending you a malicious link or message that leads to a phishing website or contains malware. If you click on the link or download the attachment, it could install malware on your phone that gives the hacker access to your device.
You may also be interested in:

By Tata Davis
professional in software and app technology, skilled in blogging on internet
Thank you for your feedback!