Question:
Can Someone Hack Your Phone Through Wi-Fi?
Regrettably, it is indeed possible for your phone to be hacked through Wi-Fi. Wi-Fi networks can be vulnerable to various security risks, which can be exploited by hackers to gain unauthorized access to your device. However, before hacking your phone through Wi-Fi, hacker should hack into Wi-Fi. So in the following part, we will have a discussion about how to hack into Someone's Wifi.
Table of Contents
Part 1: How to Hack into Someone's Wifi - 2 Ways
Way 1: Hack WiFi Passwords from Connected Devices
If you have previously connected to a Wi-Fi router, it can facilitate easier access to the network in the future. This is because you can retrieve the Wi-Fi password by utilizing certain command functions. To begin, you'll need to retrieve the stored Wi-Fi password from your previous connections. By doing so, you can conveniently log into the Wi-Fi network by entering the router's name or SSI.
Windows:
To hack WiFi passwords from connected devices like Windows computer, you should follow these steps:
Open Command Prompt in Administrator mode by searching for CMD, right-clicking on it, and selecting "Run as Administrator."
Enter the following command "netsh wlan show profile name="XXXXXXXX" key=clear"
Replace "XXXXXXXX" with the name or SSID of the desired Wi-Fi hotspot you want to connect to.
Then press Enter to reveal the Wi-Fi password:
The password will be displayed in plain text next to the "Key Content" field.
By following these steps, you can easily retrieve the Wi-Fi password of the specified network using Command Prompt in Administrator mode.
Mac:
To hack WiFi passwords from connected devices like Mac computer, you should follow these steps:
Open Terminal on your Mac.
Type the following command "security find-generic-password -wa XXXXX"
Replacing the XXXXX with your WiFi name, the SSID and press Enter:
Then, you'll be asked to enter your Mac's Admin details. From the data that this brings up, you should be able to find the WiFi password in there.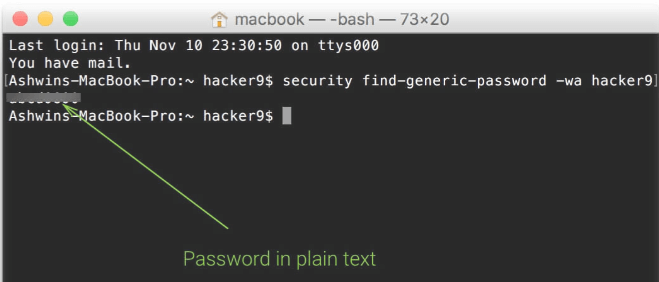 Way 2: Hack WiFi Passwords by Pressing the WPS Button
Is there another method to hack someone's WiFi? Maybe, you can try to press the WPS button. This method provides a simple way to access a wireless network by hacking its Wi-Fi password.

Many routers feature a Wireless Protected Setup (WPS) button located near the Ethernet ports. By pressing this button, you can activate the WPS functionality. Once activated, your device will display a list of available wireless networks. From there, you can select your preferred network and establish an internet connection.
Part 2: How to Hack into Someone's Wifi Password in an Easy Way
Now that you've learned ways to hack someone Wifi Password, here, we would like to introduce you the most effective way to hack someone's Wifi Password . With FamiGuard Pro, you can hack someone's Wifi Password address and start all-round monitoring.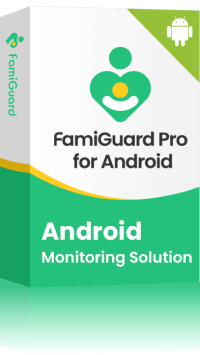 Amazing Features of FamiGuard Pro for Android
Monitoring Social Media Apps: Viewing messages or pictures on WhatsApp, Tiktok, Facebook, Viber, Tinder, Telegram, Instagram, Snapchat, WeChat, and more

Keylogger Feature: It has a keylogger feature that records everything typed on the keyboard.

Stealth Mode: No app icon appears on the target phone and the monitored person will not detect that you are spying on him.

Remote Control: You can view his or her activities, without touching the target phone.
You may also be interested in:

By Tata Davis
professional in software and app technology, skilled in blogging on internet
Thank you for your feedback!