Are you tired of constantly being interrupted by text message alerts on your iPhone? In today's world, privacy is of utmost importance. With the constant influx of messages and notifications, it can be challenging to keep personal conversations confidential. Luckily, iPhones have a built-in feature called "Hide Alerts" that allows users to keep their messages private without missing any important notifications. In this article, we will guide you through the steps to hide text message alerts on an iPhone.
Table of Contents
Part 1: What is "Hide Alerts" on iPhone?
"Hide Alerts" is a feature on iPhone that allows you to mute notifications and alerts from specific conversations or group chats in the Messages app. When you enable Hide Alerts, you will still receive new messages from that conversation, but your iPhone will not make any sounds or show any notifications on the lock screen or in the Notification Center.
This can be helpful if you're in a meeting or other situation where you don't want to be disturbed by notifications, but you still want to be able to see new messages as they come in. You can turn off Hide Alerts at any time to start receiving notifications again.
Part 2: How to Hide Text Message Alerts on an iPhone?
People usually ask "hide alerts iphone!" Actually, what they want is to stop notifications. And in this part, we will look at methods to hide alerts for text messages in the iMessage app.
Way 1: Hide Text Message Alerts by Enabling the "Purple Bell Icon"
Step 1. Locate the discussion you wish to silence in the Messages app after opening it.
Step 2. Swipe from right to left until you see the little menu. To turn off all notifications from this group chat, tap the purple bell symbol.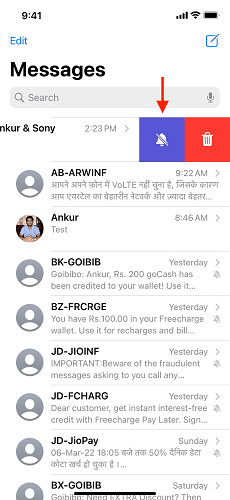 Step 3. As another option, Hold the group discussion, then choose Hide Alerts. If you are already in the group text box, choose Hide Alerts by tapping the names located at the top of the text window.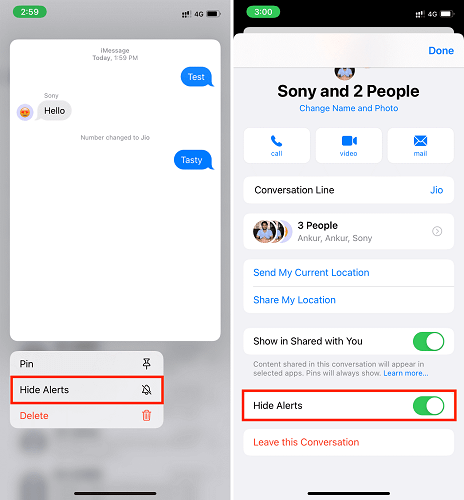 Way 2: Hide Text Message Alerts via Tapping and Holding the Chat Thread
As long as your iPhone is running iOS 8 or later, you may disable notifications for an individual text messaging thread by opening the conversation in Messages and selecting the "Do Not Disturb" checkbox.  But what is hide alerts on iPhone feature for chat threads? They are the same as do not disturb. The steps are essentially the same across iOS versions, however as you'll see, the choices have somewhat different names.
Step 1. Based on your iOS version, hit either the i button or the "Details" button in the upper right.
Step 2. Choose "Hide Alerts" or "Do Not Disturb" for the conversation on the next screen to hide alerts on iPhone.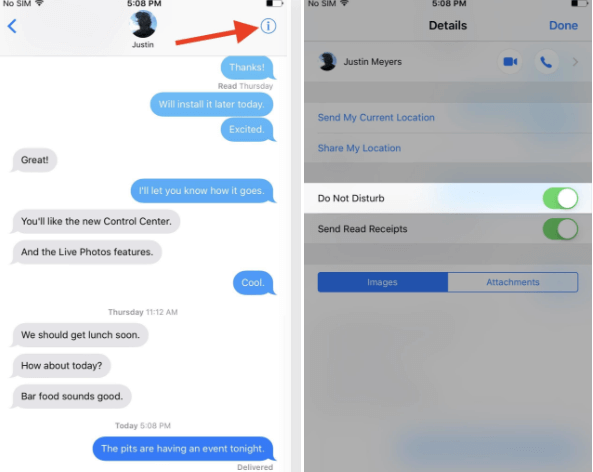 Way 3: Tap the Sender's Profile and Enable the "Hide Alerts" Button
Step 1. Launch the Messaging application.
Step 2. You need to open the message (or messages) that you don't want to be seen as the chain continues.
Step 3. Touch the symbol that looks like a face (or the photo of the individual).
Step 4. Use the pop-toggle up's to show or hide the alerts.
You will continue to get the text even if the warning icon that used to appear on your screen whenever a fresh message threat message arrived has been removed.
Part 3: If I Hide Alerts on iMessage, Will They Know?
The other party in the chat will not be informed when notifications are hidden in an iMessage conversation. They may continue to communicate with you as normal, but you won't get any alerts for such communications when you utilized hide alerts on the iPhone feature.
It's crucial to understand that, even when notifications are disabled, the dialogue is not entirely buried. If you open the discussion, the chat thread will still be visible in your Messages app and you will be able to view any new messages. Also, even if you don't get a notice that you've seen someone's message if you have read receipts enabled, the other person will be able to know when you do.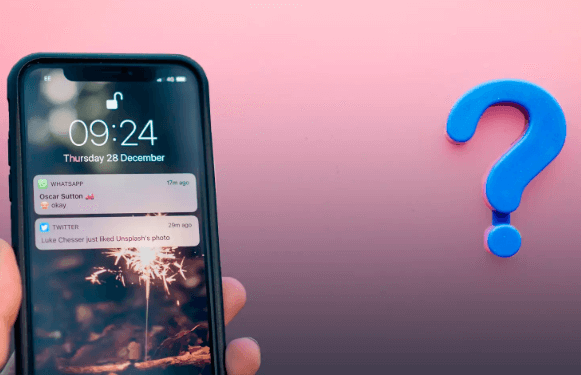 The person you muted may notice that you aren't replying as soon as you used to or that you aren't answering their messages right away even if they won't know explicitly that you have concealed alerts for their communications.
Part 4: How to Know If Someone Hides Alerts on iMessage
At this time, there is no way to determine whether or not a contact of yours used hide alerts on iPhone. On the other hand, there are techniques to get knowledge and develop educated guesses.
Long response time:
If the person you are conversing with using the iMessage app hasn't replied to your messages for an extended period, they have likely turned off notifications on their device.
Odd time intervals between answers:
If you've been conversing with someone and you've noticed that the amount of time that passes between their responses has grown, they may have the Hide Alerts option switched on. If you were texting someone and the time between their answers was two minutes, for instance, and then all of a sudden it was ten or twenty minutes, this indicates that the duration between their responses has grown.
Tips: How to Monitor Your Girlfriend's iPhone?
If you want to see hidden messages on your girlfriend's iPhone or monitor all her activity on iPhone, then FamiGuard Pro for iOS is your best choice. It will help you scan the iPhone and iCloud data. In this way, you could easily get into someone's iPhone without her knowledge.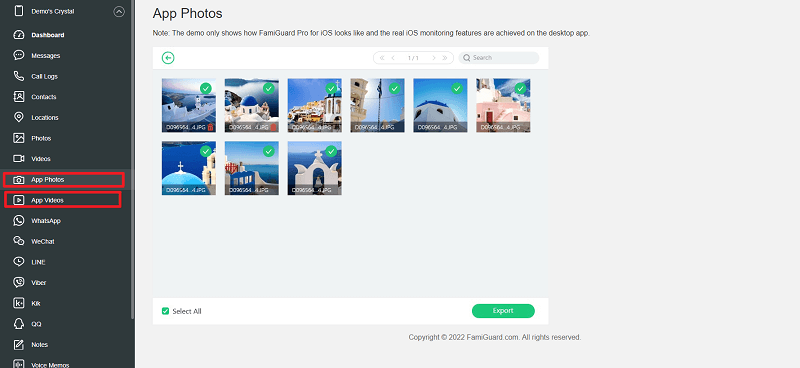 Check Media & Text Files: Check any type of multimedia and text files stored on the target iPhone, including Photos, Videos, Voice memos, Reminders, Calendars, Notes.

Monitor Message: Monitor all SMS, WhatsApp, LINE, Viber and Kik chat history, as well as exchanged media files, emojis and more, even if they are deleted!

Track Locations: Track all locations history including address, longitude, latitude and date.

View Safari History & Bookmarks: Check Safari history and bookmarks to learn what the target user has been visited and what he is interested in.
To monitor her activity on iPhone with FamiGuard Pro for iOS, follow these steps:
Step 1: Sign up for a FamiGuard Pro account with a valid email.
Step 2: Purchase a plan and download the app onto your computer, following the setup guide.
Step 3: Use the on-screen instructions to access the target's iPhone data.
You may also be interested in:

By Tata Davis
professional in software and app technology, skilled in blogging on internet
Thank you for your feedback!