YouTube is one of the biggest video sharing platforms that are widely used by people of all ages. From kids to elderly people, everyone is aware about YouTube now. Though YouTube can be a great source of knowledge and entertainment, it can also be a serious kind of addiction. So, it's your duty to know how to stop YouTube addiction. There is no need to worry if you don't know how to do it, follow this article and you will get all the information you need for stopping YouTube addiction.
Table of Contents
Part 1. Can Someone Be YouTube Addicted?
Yes, one can easily get addicted to YouTube. YouTube is the sea of entertainment and people love entertainment. There are lots of videos with lots of topics. Whatever you like you will find videos about them. Every new video of favourite channel provides extra peace in mind. Besides one video influences to see another one.
Huge suggestions of related videos give another attraction. Videos with long episodes inspire you to watch the next episode. Like this people can be addicted to YouTube highly. At present YouTube addiction is very common among the children. Children are generally cartoon freak. YouTube has a huge collection of cartoons and animations. Adult people are addicted to various drama, sports and other various topics. They get addicted to YouTube and spend a huge amount of time on the sea of entertainment.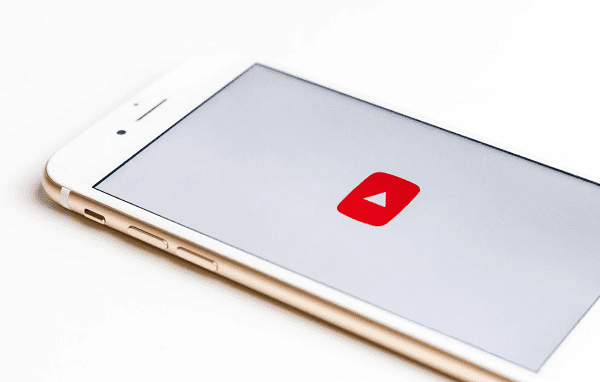 Part 2. How to Stop YouTube Addiction
Turn off notifications.
Phone notifications can interrupt your work/study and make you pick up your phone without thinking about it. Turn off notifications from Youtube so you are not constantly reminded to check YouTube.
Unsubscribe from channels.
Subscribing to too many channels can bog you down in endless browsing without adding value to your life. Allowing yourself to watch only videos with valuable subscriptions will help ensure that the time you spend on YouTube is also used more productively.
Uninstall the YouTube App.
Install it again when you need it and get rid of Youtube addiction by increasing the uninstall length.
Use a website blocker.
If none of the above methods enable you to overcome your Youtube addiction, then you may need to use a website blocker. Use a site blocker to block YouTube sites to limit your urge to visit.
Part 3. How Do I Stop My Child Being Addicted to YouTube
Children generally have less self-control than adults, they are more likely to become addicted to Youtube, and it is difficult for them to get rid of YouTube addiction by themselves, so if you as a parent need to help your child stop youtube addiction, then you need to use some parental control application.
There are a lot of applications which can be used to block websites. Some of them are -
1. FamiGuard:
FamiGuard is recommended by the parents all over the world because it is easy to use with the simple User interface. Help Window open if the user is confused about using it. There are many other features like Web filter that can be used to completely block YouTube from anyone's access until you want to. It can block by category or create white list or black list for specific website.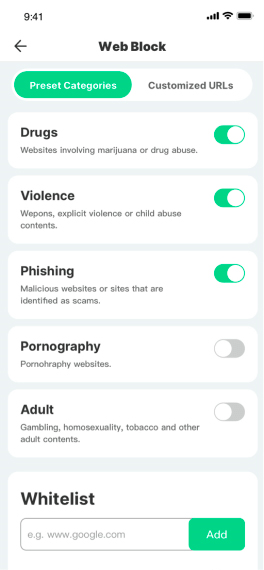 Another important function of the FamiGuard is app time limiter, which allows the user to set the usage time of any app and after then the time usages of the app would be automatically restricted. It can be used to set time limits for apps by category or can set for the individual app. If you want your children have no access to the YouTube app then you can set the allowed time as zero. This feature is very important if you want your children to spend limited time on the YouTube. There are many more advanced features that will help you completely stop your kid's YouTube addiction.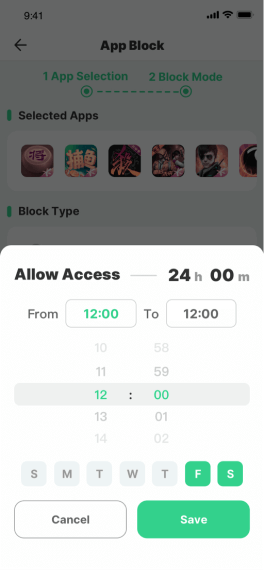 Other Features of FamiGuard Make It Our Recommendation in Stopping Online Addiction
I have already discussed the app FamiGuard. This is at present a popular app. This app has a lot more advantage. Parents can take good care and monitor the activities using this app. I am showing you some other great features of FamiGuard.
Features
The Activity Summary feature can get all the online activities, then parents can know how much time their children spent online and even know which apps or websites they visited.

You can block any types of websites or any specific website to cut the access to the online contents.

You can know the accurate time or the duration of visit, this can help parents to restrict children's phone usage accordingly.

Screen time limits feature can help to set different periods or even pause the phone usage instantly.
2. Moment
Moment is a great app to stop your kids YouTube addiction. It can help you know the screen time usage of your kid's device and minimize it by better parenting. It has an inbuilt Moment coach that will guide your kids to reduce screen time usage and that leads to reducing YouTube usage. It can also keep track of which apps your kid's are using the most. As a result, you will know if your kid is YouTube addicted or not and take action on it. This is a great app but it may not be too effective to solve YouTube addiction like FamiGuard.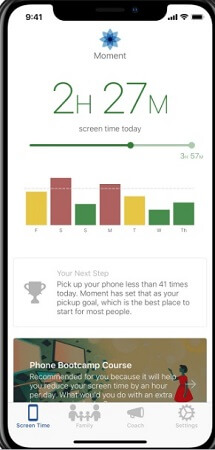 3. Covenant Eye
Covenant Eye is an incredible application that has made a striking stride in the fight against YouTube addiction. With regards to responsibility, the application has its pros and cons out its responsibility well. This application screens what you're doing on the web and sends an itemized report to a mindful companion who considers you responsible for all that you do on the Internet. The report contains a rundown of the considerable number of sites you visited alongside the evaluations, which depends on the substance.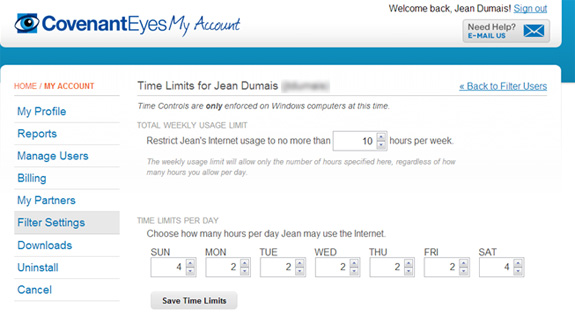 4. Rescue Time
Rescue Time is a great app that will help you monitor your kid's device and stop YouTube addiction easily. It has various interesting features that will help you to block YouTube website. It will help your kid's to focus on their daily tasks and be more productive instead of being addicted to YouTube. It will run securely in the background of your kid's device, track time spent on the YouTube app and give you detailed reports.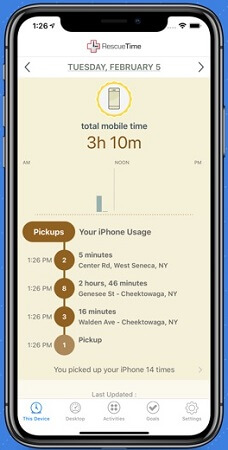 5. FocusMe
FocusMe is an amazing app that you can use to stop your children's YouTube addiction. It supports Android, Mac and Windows devices. It's a very powerful website and app blocker. So you can use it to block YouTube app and website on your kid's device. This will help you to better parenting, improve your kid's productivity and master their addictions.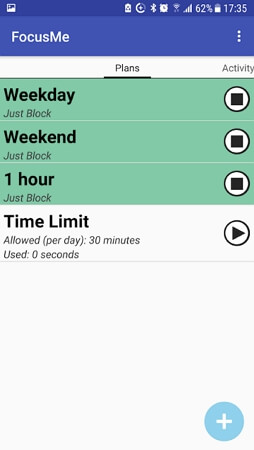 Tips for Parents. The Reasons That Children Addicted to YouTube
There are lots of reasons for the addiction of your children to YouTube. YouTube is not only an addiction for the younger but also for the kids. At presents, this huge video medium has become the most addicted thing to a kid. Actually, the present circumstances and the whimsical guardians are responsible for this problem. There are some other reasons. Keep reading to know about them.
Attraction to YouTube contents: There are lots of funny and enjoyable contents available in YouTube. Those contents attract the kids widely. Funny dog videos, falling animals, gameplay, Minecraft videos etc. are widely watched by the kids. Those kinds of videos attract the kids and they love to watch them more and more.
Advertises from the social site: Less or much everyone uses social network for communication. At present kids are also getting involved with social sites. Social sites are not presenting video advertises and kids get attracted to the ads. Watching those advertises they go to YouTube for the full video. Like this, they get addicted to YouTube.
Less time from parents: It is very often seen that a kid lives in home alone the whole day while both of his father and mother stay busy in their job. So the kid has nothing much to do after his/her school and study.
In that case of a kid, YouTube is a very good accompany of the kid. And continuously spending time on YouTube make a kid addicted to YouTube. Actually this is the fault of the parents. They must give some time to their kids to keep them out of YouTube or other social sites.
High learning pressure: At presents, kids are under huge pressure of study. This has made their mentality a bit abnormal. This huge pressure tends them to get attracted to YouTube. Besides, some teachers ask the students to understand some topic from YouTube. Overall kids feel the attraction to YouTube.
Availability of internet: Even a decade ago internet was a costly service to get. But at present, the internet has become cheaper and easy to get. This availability of the internet is another reason for kid's addiction to YouTube.
YouTube as a digital babysitter: Some parents think YouTube is a very good way to keep their kids calm and quiet. They show videos and let the kids watch them. Kids start watching and get addicted to YouTube very fast. This whimsicality of parents is highly responsible for a kid's YouTube addiction.
Part 4. Develop A Correct Understanding of YouTube
YouTube is an American video sharing website. It has some advantages and disadvantages. Millions of users use YouTube to share videos with different contents. It is not always possible to share large size videos on email. In that case, YouTube plays a great role.
Every parent should introduce their kid with both the advantages and disadvantages of YouTube. I am showing some of them here.
Advantage
YouTube has many educational channels. Those are really helpful to let your kid understand things easily.

You don't need to pay extra money to watch videos on YouTube. It is fully free for everyone.

Many cautionary videos are published on YouTube. Those videos make people responsible and conscious.

People must need entertainment in their life. This is a great source of entertainment. It can give you mental peace, remove depression or inspire you with some videos.
Disadvantages
Makes of kids addicted to the phone.

Heavy use of YouTube hampers mental growth.

YouTube kills lots of our valuable times.

Some videos make people violent and unethical.

Decreases our eyesight and hearing ability.
Conclusion
This article will give you clear information to stop YouTube addiction easily. You will also know the reasons behind your kids YouTube addiction so that you can easily avoid them. This article can be a great help to a parent for not only stopping YouTube addiction but also social media and other internet addiction. You can start using FamiGuard as it's the best parental control app to protect your kids from internet threats and any kind of online addiction.
You may also be interested in:

By Tata Davis
professional in software and app technology, skilled in blogging on internet
Thank you for your feedback!