Many iPhone users often choose to hide their photos to keep their privacy. But when they wish to see those pictures, they get stuck with how to view hidden photos on iPhone.
If you too have found yourself in a situation where you can't seem to get your hidden photos back on the iPhone, then this article is for you! Read on to find the easiest solution to view hidden photos on your iPhone.
Table of Contents
Part 1: How to View Hidden Photos on iPhone
It's actually quite simple to view hidden photos on an iPhone. You can access them directly within the Photos app and without having to enter a pin or password.
The below steps will guide on how to see hidden pictures on iPhone:
Step 1: First, go to Settings > Photos, and make sure that the "Hidden Albums" option is turned on.
Step 2: Now open the Photos app on your iPhone and tap the "Albums" icon from the bottom.
Step 3: Scroll down, tap on "Hidden" under "Utilities" and you will see all of your hidden photos.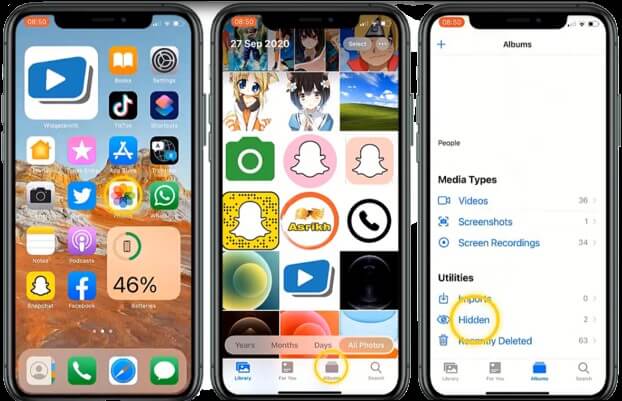 Part 2: How to Hide a Photo from Your iPhone
Hiding a photo is just as easy as viewing hidden photos on iPhone. If you want to keep a picture hidden from others, follow the steps below:
Step 1: Open the Photos app and tap on the photo that you want to hide.
Step 2: Tap the share icon from the bottom left corner and then select "Hide".
Step 3: Confirm by tapping "Hide Photo" and the photo will be moved to the hidden album.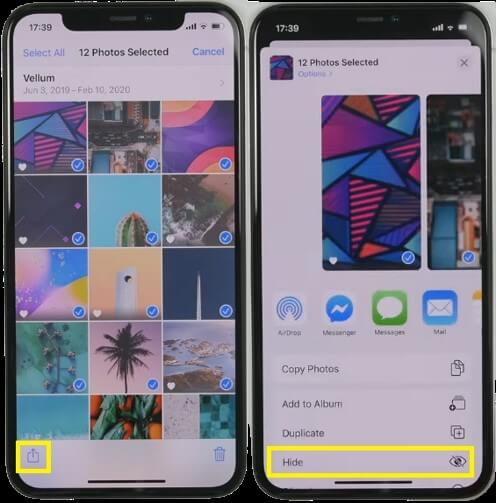 Conclusion
Now that you know how to view hidden photos on your iPhone, you can easily access them whenever you want to. And if you ever need to hide one of those photos from your iPhone, simply follow the steps in Part 2.
You may also be interested in:

By Tata Davis
professional in software and app technology, skilled in blogging on internet
Thank you for your feedback!