Question:
How Can We Record Calls on Other Person's Phone without His Knowledge?
If you have a legitimate need to record calls and are looking for ways to do so discreetly, there are methods available to record calls on Android without alerting the other party. In this article, we will explore different approaches that allow you to record calls in your Android device without anyone knowing or receiving a warning.
Table of Contents
Part 1: The Best Way to Record Calls on Android without Knowing
Have you ever wondered how to automatically record phone calls android or how to secretly record calls on android? For example, you want to know who your kids or your girlfriend called and what they said on the phone without them knowing. If you have, then we suggest you try the Android phone recording app!
Here we recommend FamiGuard Pro. With this Phone calls recording tool, you will be able to capture and record all calls automatically without fear of being discovered as it runs invisibly!

Here is how to use it recording phone calls:
Step 1: Create your account for FamiGuard Pro
Step 2: Download the Phone-calls monitoring App from the given address
Step 3: Set it up on the target smartphone.
Step 4: Log into the online dashboard, then choose "Remote Control" and "Record Calls" to record someone's phone calls on Android without knowing!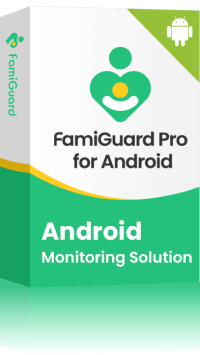 Amazing Features of FamiGuard Pro for Android
Stealth Mode: No app icon appears on the target phone and the monitored person will not detect that you are recording and spying on his phone

Remote Control: You can record calls, take pictures and screenshots remotely, without touching the target phone

Monitoring Social Media Apps: Viewing messages or pictures on WhatsApp, Tiktok, Facebook, Snapchat, Instagram, Viber, WeChat, and more

Keylogger Feature: It has a keylogger feature that records everything typed on the keyboard.
Part 2: Other Ways to Record Call in Android without Knowing
Way 1: Disable Recording Alert
When using the default Google Dialer, you may encounter a call-recording alert that notifies both parties of the ongoing recording. However, if you wish to disable this alert and record calls without any notification, you can follow these simple steps:
Step 1: Open the Google Dialer app on your Android device.
Step 2: Tap on the three-dot menu icon located in the top right corner of the screen.
Step 3: Select "Settings" from the menu that appears.
Step 4: In the settings menu, tap on "Call recording."
Step 5: Look for the option related to recording notifications or alerts.
Step 6: Toggle off the switch or uncheck the box associated with recording notifications.
Then, you can exit the settings, and the Google Dialer app would no longer display.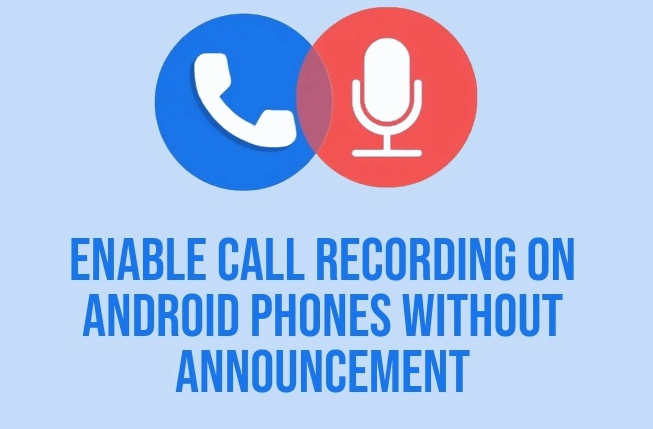 Way 2: Use Third-party Dialer
If your current dialer doesn't offer the option to record calls without alerting the caller, you can consider using a third-party dialer application. These dialer apps provide their own features and functionalities, including the ability to disable recording alerts. The Google Play Store offers a variety of dialer apps to choose from.
By using a third-party dialer app, you can have more control over call recording without the need for any explicit alerts or notifications. However, it's important to note that recording calls without the knowledge or consent of the other party may have legal implications in some jurisdictions. It is crucial to be aware of and adhere to the laws and regulations regarding call recording in your specific location to ensure compliance and respect for privacy rights.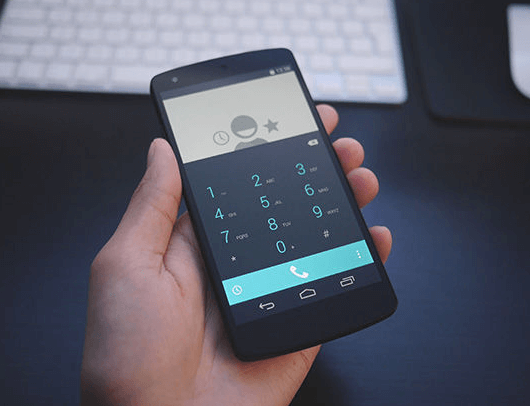 Way 3: Use Screen Recording
Utilizing the screen recording feature on your Android device can serve as a convenient method for recording voice or video calls without alerting the other party. Many modern smartphones include a built-in screen recording functionality that captures everything happening on your device's screen.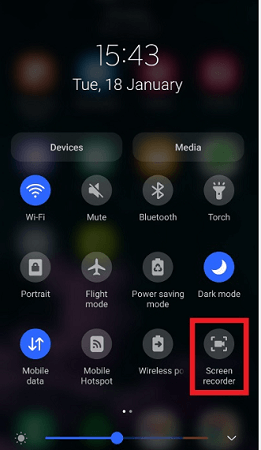 To record calls on Android without anyone knowing or receiving a warning, simply enable screen recording with the microphone enabled. This will allow you to capture both sides of the conversation during your voice or video calls. However, it's important to note that to ensure the device's voice is recorded, you will need to activate the speaker option before initiating the screen recording. By utilizing this method, you can discreetly record your calls without the need for additional apps or explicit notifications.
Way 4: Use Another Device
Using another device is also a good way to record phone calls on Android without knowing. By harnessing the audio prowess of a second smartphone, you can elevate your call recording experience to new heights. With another phone call recording device, you'll never miss a single word or moment during your important conversations. To use this method, follow these steps:
Step 1: Initiate the call on your Android device.
Step 2: Open a voice recording app on the second device.
Step 3: Position the second device's microphone near the Android device's speaker.
Step 4: Start recording on the second device to capture the call audio.
Step 5: Maintain stability and minimize background noise.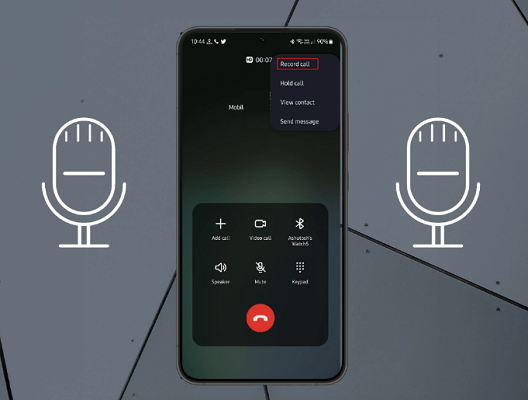 Way 5: Use a Plug-in Voice Recorder
Voice recorder can also be regarded as a good way to record phone calls on Android without triggering alert. Now, come and experience the simplicity of an old-fashioned method for recording phone conversations on your Android device. Say goodbye to complex apps, rooting, or technical processes. This straightforward alternative allows you to capture phone calls using a separate voice recorder. While it may not provide the advanced features of dedicated call recording apps, Plug-in Recorder offers a hassle-free solution that saves you from potential software-related complications. Embrace the simplicity and enjoy the convenience of recording your phone conversations effortlessly.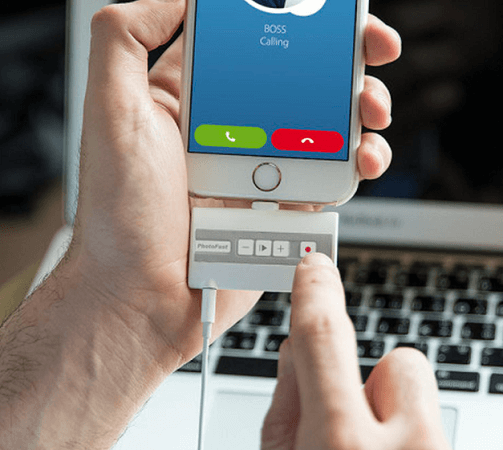 You may also be interested in:

By Tata Davis
professional in software and app technology, skilled in blogging on internet
Thank you for your feedback!