There are times when you truly want to find someone from your past but don't even know where to start, whether you are looking for an old classmate or trying to get in touch with an estranged family member. Or perhaps someone has been disturbing your good night's sleep by cold-calling you, and you want to know who it is.
Fortunately, with the advancement of technology, pulling up someone's information on a small mobile device has become a reality. Numerous high-tech apps can now find contact details, address history, criminal and traffic records, social media profiles, and more with just a phone number! Continue reading to discover the best free phone number lookup app you can use to find people quickly and efficiently.
Table of Contents
Part 1. Top 8 Free Phone Number Lookup Apps
1. CocoFinder

CocoFinder is the most popular lookup app for people to search for information through phone numbers because it is free and simple to use.
This free number lookup app will give significant information on the target person after just one simple search using any information already available.  With CocoFinder's reverse phone lookup feature, you can enter a contact number to acquire comprehensive information about anyone. Even the person's photo can be previewed, and social media accounts can be verified. This software displays information retrieved from public records without using any illicit means.
Pros

Accurate records.

Only a few details are needed to conduct a search.

Detailed reports.

Provides the most recent information thanks to frequent database updates.
Cons

Reports take a long time to produce.
2. Intelius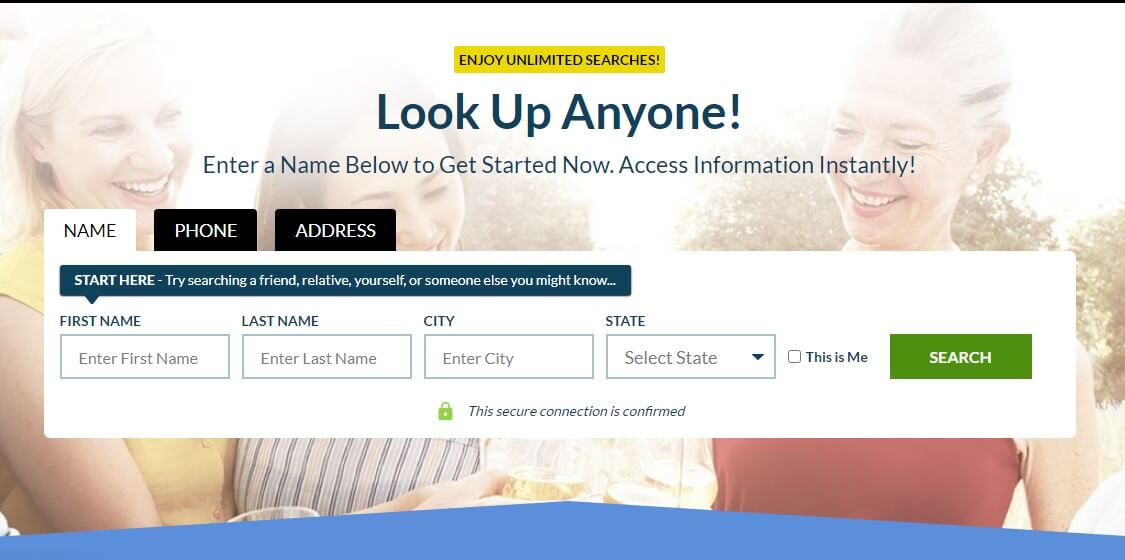 Another excellent app for conducting a reverse phone lookup is Intelius. This platform for reverse phone lookups contains extensive datasets compiled from reliable sources. When you enter a phone number in the field, Intelius will give key information, like the address, age, potential relatives, and user's phone type.
Using this phone number lookup software, you can also get further information about the person, such as their criminal past, marital and divorce history, any lawsuits they have been named in, bankruptcies, and any liens placed against them.
Pros

A large database of accurate records.

Quick search results.

Friendly user interface.

Various pricing and subscription options.

Excellent Android and iOS mobile application.
Cons

You can only get age, location, and potential family members' information in the free report.

Frequent charges and misleading pricing.

Customer service is non-responsive.
3. Instant Checkmate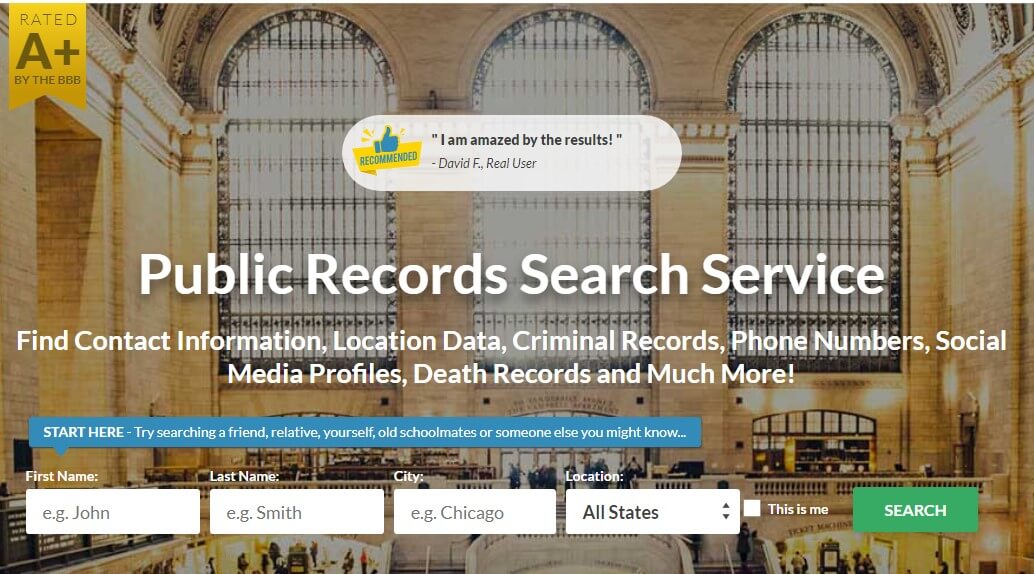 Instant Checkmate is a tool for reverse phone number lookups which offers a thorough report about anyone. With Instant Checkmate's reverse phone lookup service, you can find out who is cold contacting you. It automatically scans a large number of databases and provides you with a comprehensive report on all of the information they get about the mystery caller.
The callers' identities, demographic information, and registered phone numbers are all clearly displayed in detail.
Pros

Intuitive and practical user interface.

Draws data from numerous databases.

Includes a search option for social media profiles.

Search option for sex offenders.
Cons

There is no Instant Checkmate free trial available. But the company does provide a 5-day trial for just $1.00.

Buying individual reports is not possible.

Slow report generation.
4. Spokeo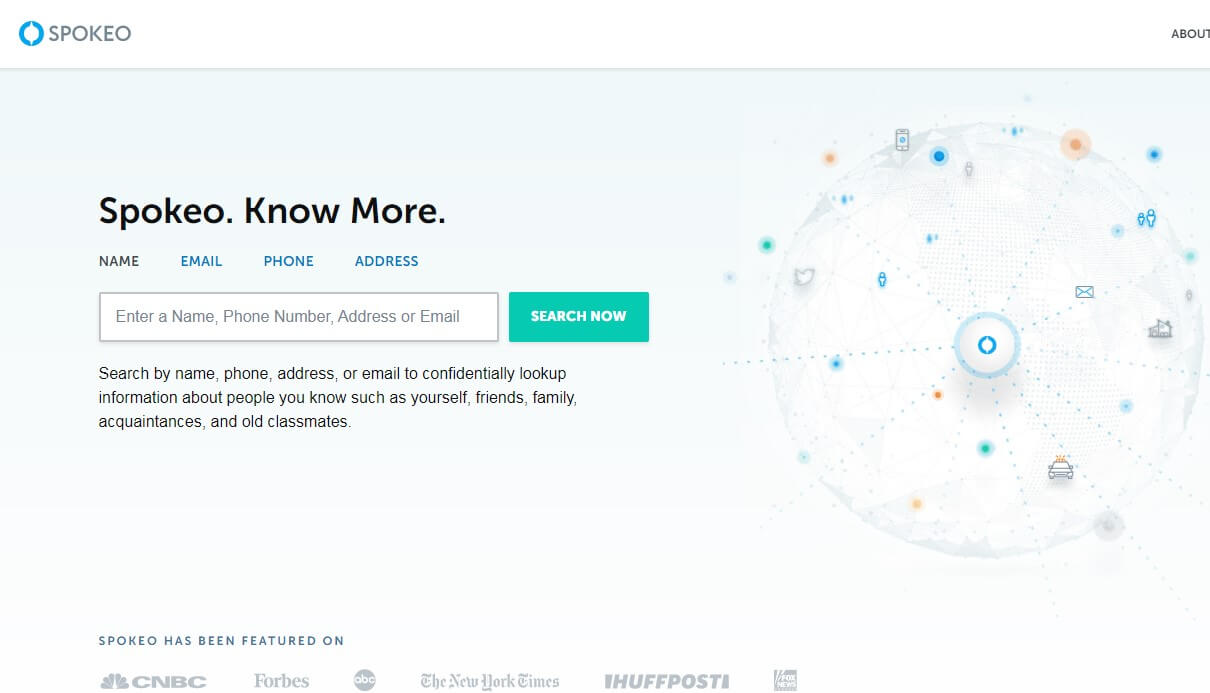 Using phone numbers and names, users can locate people with Spokeo. With the help of Spokeo's free quick search, you can quickly find accurate information about a cell phone. This app stands out from the competition because it reveals a person's wealth profile as well as personal information like their birthday and wedding anniversary. Anyone can use this app to look up a phone number in reverse, and it will instantly provide a Phone Reputation Score. This rating is more precise, thorough, and granular than those automatically generated by telephone carriers.
Pros

It generates accurate data quickly.

Unlimited search through paid membership.

Offers the highest level of security and privacy.

Has its own enterprise-level business management software.
Cons

Information that occasionally might be out of date.

Payment-required extras.

Per-person flat rate for access to court records.

Customer service isn't always available.
5. Truecaller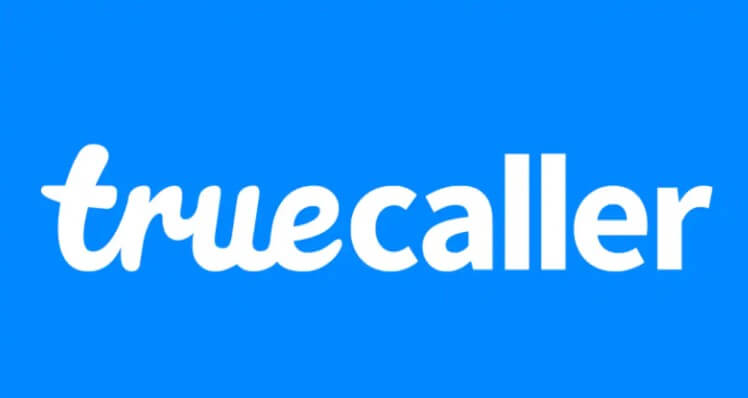 Another top phone number lookup app is Truecaller. What's more is that it offers premium features for free for everyone! You can use the Truecaller app to copy and paste numbers from the web, social media, or anywhere else on your phone to find out who is calling you. This caller ID app mentions automated calls, cold calling, and fraudsters right when the phone starts ringing.
The best thing is that it operates not just in the United States but also in many other nations. Additionally, you may use its extra feature to find out who has visited and looked at your profile and the information you have posted there.
Pros

Displays the caller's name.

Helps in restricting robocalls.

Makes it easier to locate a person's additional phone numbers.

Controls and finds spam in calls as well as texts.

Anonymous Mode.
Cons

Invading Data (with permission).

You cannot view who has looked up your phone number, visited your Truecaller profile, or other additional features without a premium subscription.
6. BeenVerified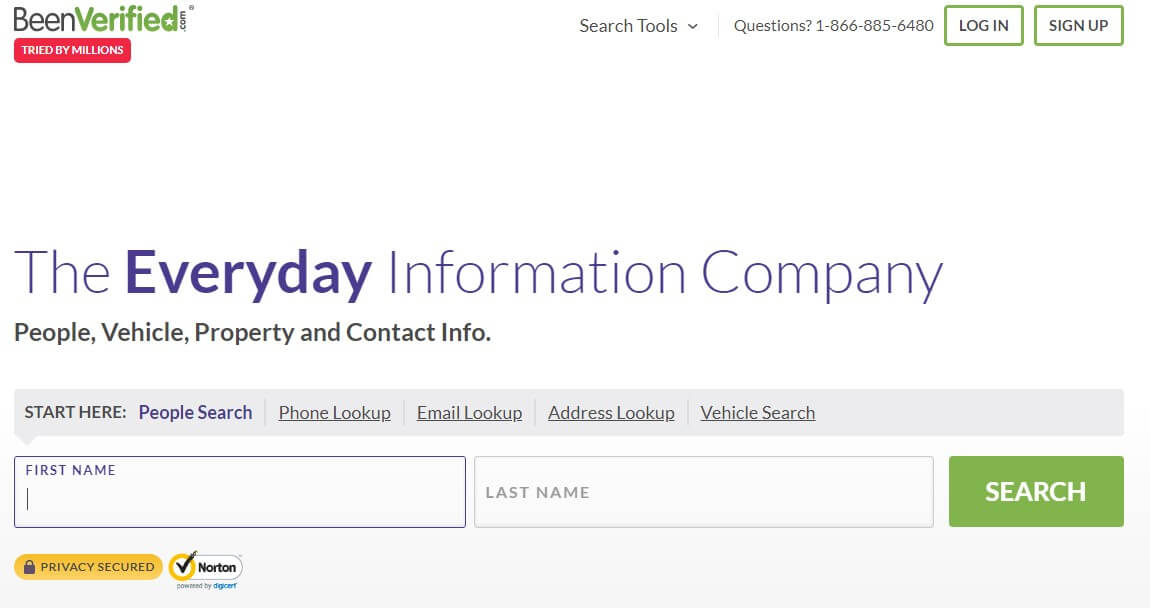 BeenVerified is a specialized background check app with a phone lookup feature. This reverse phone tool allows users to examine billions of data points in order to identify the source of erroneous calls. Even people's criminal histories can be looked up. Given that it offers a 7-day free trial, this app is among the best free reverse phone lookup services. Location, address, email address, and even social media profiles are included.
The service handles everything so you can get a comprehensive report about the person you are looking for. BeenVerified's phone number lookup is compatible with both landlines and mobile devices. You will still acquire the information even when the numbers aren't released. Additionally, they offer mobile apps for Apple Watch, iOS, and Android.
Pros

People searches produce thorough, in-depth reports.

Provides a variety of features.

Simple pricing structure.

Dedicated customer service.
Cons

Occasionally takes longer to generate search results.

Information about people is not always current.
7. Zaba Search

Users can use Zabasearch, a well-known public data source, to learn more about enigmatic callers. There is a reverse phone lookup service available for free. Since no credit card information is required, you can sign up immediately. If you don't know who phoned you or are curious to check if a reverse phone number search of your own number reveals your information, you can use this app for free.
Zaba Search app reports the name, age, and address of the person or company behind the phone number through a simple search. Just type in the person's information in the search window and wait for Zaba Search to scan its USA databases. This phone number lookup free app collects all of its data from public records databases, including those for directory assistance, voter registration, court, marketing, and real estate transactions.
Pros

Free caller ID generation.

Promptness of query processing.

Simple to use.

Ability to focus your search by state and city.
Cons

Only accessible in the US.
8. Truth Finder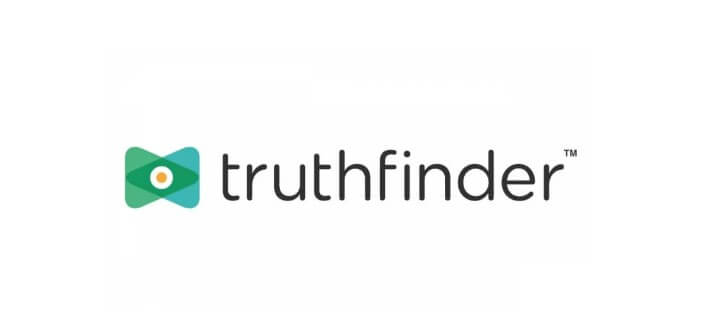 There aren't many reverse phone lookup services that are as trustworthy as TruthFinder. With a US presence, this background checker searches numerous databases to deliver precise data on a phone number. On TruthFinder, you can find background information about someone just by their phone number through their app's reverse phone lookup feature. Enter a phone number to find out who owns it and other helpful information about them.
Pros

Availability of countless personal information such as an address, education, military history, and even criminal history.

Social media data and a dark web scan are included.

Included is a reverse phone lookup.

Explains in detail how to use the information.

Several filter options are available when searching for public documents.
Cons

Pricey subscription fee.

Sometimes provide outdated data.
Part 2. How to Lookup Secret Phone Numbers in Your Boyfriend's Phone?
If you are trying to figure out how to look up secret phone numbers in your boyfriend's phone and uncover what he's hiding on his phone, FamiGuard Pro for Android can save you a lot of hassle. With the help of this app, you can check the call history on the target device, remotely manage the device for call recording from any location using your phone and capture secret photos. Additionally, free number lookup app offers some of the best features that will enable you to get important data and monitor him, including:
View all phone files including call logs, contacts, photo album, browser history, etc.

Track a target Android smartphone remotely without being seen.

Find their location and learn their current location as well as their previous one.
If you think your boyfriend seems disinterested and is acting unusual, you should definitely consider to lookup secret phone numbers in his phone by following these simple 3 steps:
Step 1:Register yourself for the FamiGuard Pro tool app.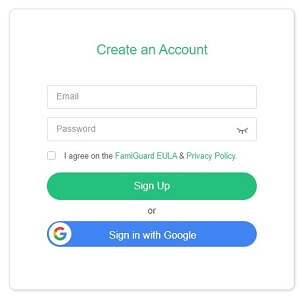 Step 2:Install FamiGuard Pro and finish customizing the target phone.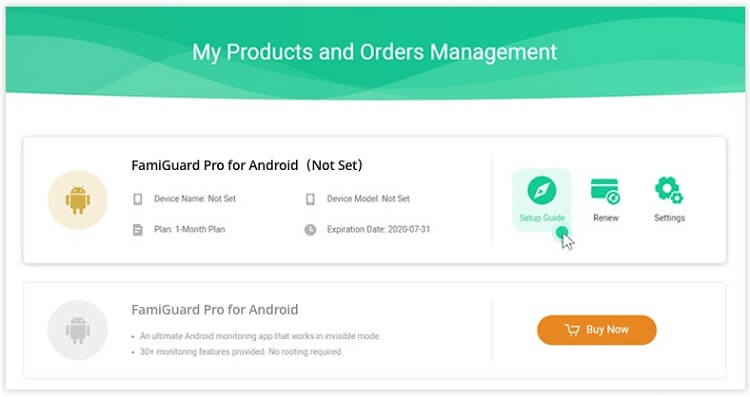 Step 3:Click Dashboard to view the data and actions on your phone. If everything is configured properly, you should be able to see the device name and any relevant details. Now, Start investigating any secret phone numbers that seem fishy to you.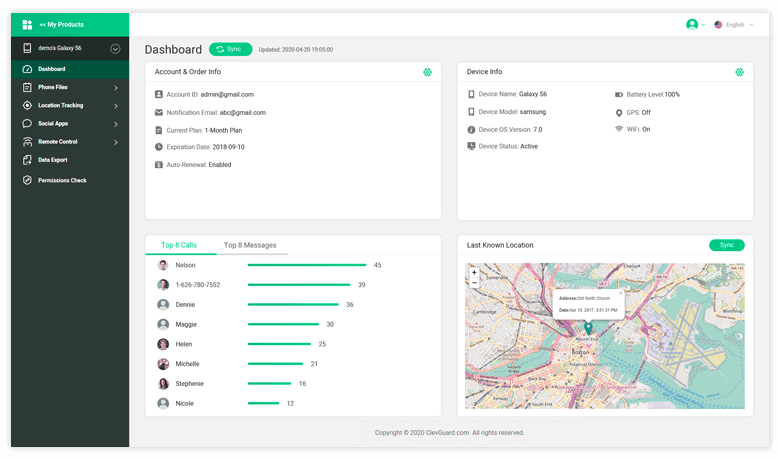 Phone Number Lookup App Free: The Conclusion
There you have it! Here we end our free app phone number lookup guide. Now, you know the top 8 free phone number lookup apps. All the apps have their pros and cons, so if you ask our opinion, we recommend FamiGuard Pro for Android. The app is excellent for android users and can monitor over 30+ apps, including all the major apps such as WhatsApp, Snapchat, Facebook, Instagram, SMS, and others.
You may also be interested in:

By Tata Davis
professional in software and app technology, skilled in blogging on internet
Thank you for your feedback!